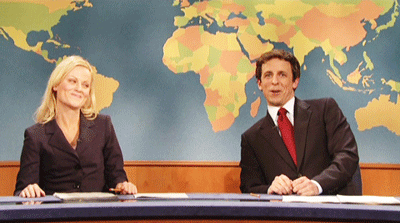 It's hard to believe but another year is almost in the books. Going into the end of the year, things typically quiet down across the markets and amongst the online brokerages this past week was equally quiet. Of course, that didn't stop major US indices from continuing to push new highs and breaking records yet again.
Going into the end of a year, it is also a natural point to look back and reflect on the events, big and small, that helped shape 2014 for DIY investors as well as look ahead to 2015 to see what Canadian online brokerages may get up to.
In this last roundup of 2014, we'll keep it short and sweet. We'll take a look at another brokerage that participated in our executive video series, highlight another brokerage commercial making the rounds on US airwaves and take a quick victory lap with the biggest discount brokerage story of 2014.
Interview with Desjardins Online Brokerage
The second episode of our executive video series was launched just ahead of the Christmas holiday this year. In this episode, we spoke to Laurent Blanchard the Vice President and General Manager of Desjardins Online Brokerage. The conversation was yet another example of the interesting individuals at the helm of Canada's online brokerages. It was definitely fascinating to learn not only about the personalities behind the company however there's also an exclusive sneak peek at what Desjardins Online Brokerage has planned for 2015. Check out the video on their profile page here.
Commercial Viability
Given the competitive landscape for online brokerages, advertising is almost a given. For DIY investors, going into 2015 means preparing from an onslaught of advertisements across all the screens we use. Throughout 2014 we've highlighted a number of commercials that we've spotted being broadcast by various brokerages and as we head into the end of 2014, here's one from Interactive Brokers that caught our attention. While aimed at US audiences, the point of the commercial definitely positions Interactive Brokers as an attractive consideration based on their pricing – a story that has dominated the landscape here in Canada for 2014. It will be interesting to see how Canadian brokerages step up to handle the pricing message as this is going to continue to be highly volatile issue (we think) even in 2015.
Headline Number
If there is one story that stood out in 2014, it was certainly the drop in standard commission pricing.
When we first reported the story in January that RBC Direct Investing had lowered their commission prices, it was clear that they had done something game-changing. Based on their size in the marketplace and their popularity as a provider, it was a move that would force the response of almost every other bank-owned brokerage as well as independent online brokerages to step up.
In the weeks that followed, major bank-owned brokerages such as TD Direct Investing and BMO InvestorLine also lowered prices with other brokerages eventually joining in. It would take until October for the next major price drop to take place, but in a bold maneuver, we broke the news that CIBC Investor's Edge was going to lower their standard commission pricing to $6.95.
Aside from being a major win for DIY investors, the lowering of standard commission prices showed just how important pricing is to the online brokerage world.
The speed and magnitude of the shift in pricing has demonstrated that when something matters to providers, they move quickly on it regardless of their size. Whether a firm matches or betters CIBC's offer will be interesting to watch for given the apprehension felt by brokerages at having to come down to the sub-$10 level. Looking to the US, where there is now zero-commission trading (thanks to a startup firm Robinhood), as well as to the deep discount providers here in Canada such as Questrade and Virtual Brokers, however, there is still room for commission pricing to fall.
Once the domino of pricing fell, a chain of events had also been set in motion that would widen the scope of the efforts of discount brokerages to win the attention and loyalty of DIY investors.
On the heels of the announcement from RBC Direct Investing in January, we stated that not only would other brokerages follow, but that there would also be a shift by online brokerages to "demonstrate the value of their customer service, new features or trading platforms."
Indeed, over the course of the year, after the wave of price drops came the announcement for new services (such as USD registered accounts from NBDB and TD Direct Investing, ), a long (and growing) list of new features (such as bracket order types) and even new trading platforms (e.g. BMO InvestorLine's active trader platform).
To cap off the year, we assembled a collection of perspectives from 9 Canadian online brokerages that also provided a fascinating look back at 2014 through the eyes of the brokerages themselves. In case you missed the snapshot series we put together on our Twitter feed, here are the top 5 themes we spotted from that series.
A year of milestones
In addition to the online brokerages, 2014 was also a great year for SparxTrading.com. A couple of really special milestones that we achieved this year were the release of our revised brokerage profile pages, the beta launch of our online community, the roll out of our executive video series and our year in review compilation from 9 of Canada's online brokerages.
We're definitely excited about 2015 as we've got a number of great features planned and are looking forward to staying on top (and helping to make sense of) what Canada's discount brokerages do next.
On behalf of the SparxTrading.com crew, have a fantastic (and safe!) New Year!