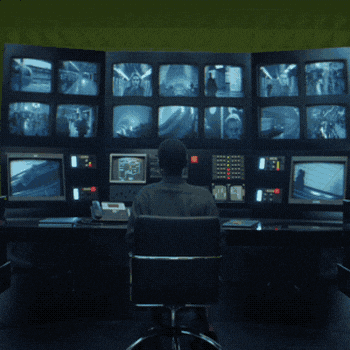 It's likely a sign of the times, but what we see and hear on the news is so vastly different depending on where we live. And, even though we are all living through the collective experiment of lifting restrictions, we are starting to learn more about the unforeseen consequences of COVID-19 as well as the fact that in spite of it all, the world continues to move and people in it continue to want to push forward.
In this edition of the Roundup, there is a lot of news to digest. Up first is a continuation of the wave of information that continues to wash ashore treasures of data that reveal why online brokerages in both Canada and the US may be busier than they've ever been, in spite of the economic mayhem playing out on both sides of the border. Though that is a hard act to follow, there is even bigger news that broke this past week in the Canadian online brokerage space, as two new brands get set to enter the discount brokerage pool, making it ever harder for Canadian online brokers to safely keep their distance from one another. As always, we'll close out by highlighting chatter from across the DIY investing forums and from Twitter.
Chequing the Data: Why Discount Brokerages are So Busy
After being sheltered in place for several weeks, cities and economies across North America are cautiously venturing back into a "new normal."
While most organizations and individuals are looking forward to getting things back on track, the COVID-19 pandemic has shown that the experience of social distancing was not evenly experienced across the economy. Although many companies found themselves having to shut down, there were others that were able to continue via "remote work" and which fared much better than expected.
For online brokerages, it has been busier than ever during the market turmoil and accompanying shutdowns. The reopening of many economies may represent the end of historic participation by investors in the markets, and as a result, trading levels may drop off. Of course, what led to this level of activity is starting to become clearer, although the consequences remain to be fully understood.
While it is difficult at the best of times to know exactly what drives investors into the market, in the recent market run-up from March lows, a theory gaining steam is that the jump in investor participation is a combination of more people working from home (or being forced to stay home), a lack of major sporting events to bet on, and, perhaps most ominously, government support cheques.
Data gathered by a story published in the Financial Times explains much of what we have been covering over the past several weeks: that online brokerages in the US have seen record growth in the number of new accounts as well as in trading volume. What was especially interesting in this article, however, was what appeared to be motivating individuals trading in the markets in both the US and Canada.
On the US side of the border, the FT article cited examples of prominent sports-betting personality Dave Portnoy, who founded Barstool Sports, jumping into stock trading with E*Trade. The fact that he commands a significant social media following and was also featured on CNBC serves as an indicator for a much more common persona of "investor" at this time. The portrait of the "everyday" investor stuck at home with nothing else to do and making lots of money is a tempting (and familiar) trope of the stock market.
Trade Update: Barstool Sports' @stoolpresidente's portfolio has officially broken even, and he says he's going to "let it all ride." pic.twitter.com/Y3ckSfYfUP

— CNBC's Fast Money (@CNBCFastMoney) May 18, 2020
It was a mention of what was happening in the Canadian market, however, that is likely to raise more than a few eyebrows.
Below is the excerpt from the FT article. What stands out from this passage is that there are Canadians who are jumping into online trading and potentially using government stimulus to do so. To boot, the online brokerage happened to be RBC Direct Investing.
In fact, this article isn't the first or only source to suggest this. Another reference to this behaviour was cited in an article by popular financial personality Garth Turner several weeks ago.
It's not just in Canada, either, that stimulus cheques are being used to jump into the stock market. A recent report mentioned on CNBC about where stimulus cheques received by Americans ended up getting spent found that individuals with incomes between USD $35K to $75K increased their spending on stock trading by over 90% compared to the week before they received their stimulus cheques. The article went further to state:
"Exact reasons for that surge in interest is unclear. Most analysts chalk it up to the attractiveness of the market comeback, but it appears the stimulus money at least played a part."
Regardless of the source of coverage, there seems to be a consensus that there have been investors participating in the stock market who might not have the same depth of understanding of risk management as traditional investors would. As a result, the "experts" forecast greater volatility ahead as either more investors pile into a rally at its later stages or retreat at the first sign of weakness.
For online brokerages on either side of the border, COVID-19 has generated a substantial level of trading activity and interest in trading online. The unintended consequences of the emergency relief funding provided by governments have resulted in a number of DIY investors in both countries opening new accounts or funding existing accounts.
While there have been cycles in the past where stock market run-ups have attracted fast money (in particular from younger investors/traders), it does beg the question as to what online brokerages will be doing to prepare for the inevitable fallout.
Almost 20 years ago, day trading met its match in the dot-com bubble. Ten years ago, there was an enormous financial crisis that ingrained skepticism among a generation of investors. This time may not be different in terms of investors getting ahead of fundamentals, but there will almost certainly be tough lessons to learn considering who has been drawn into the market and what they have been drawn into it with.
Newish Kids on the Block: More Discount Brokerages to Choose From
The Canadian online brokerage space is undoubtedly a crowded one when it comes to providers for online trading. With 13 brokers serving a relatively small population of investors, the business case for online brokers is a challenging one. It is likely the reason why, outside of one or two online brokerages in Canada, the current suite of providers are subsidiaries of much larger financial firms. In the online brokerage business in Canada, scale is essential to survive.
These past few months, it has been interesting to observe who among the online brokers in Canada was actively attending to the "growth" functions of their business and who was not.
For example, we've been watching who has been launching new features, updating their website with important messaging related to COVID-19, advertising online as well as creating content for investors. Despite the calm and perhaps lack of movement on the front end, this past week revealed a lot about why activity appeared to have dwindled at a couple of Canadian online brokers.
The first big story announced this past week was that CI Financial is going all in on acquiring the popular roboadvisor WealthBar (in which they had already held a 75% stake). CI Financial acquired BBS Securities, parent to Virtual Brokers, in 2017 and since then has been working on an important digital-transformation business initiative, which means the development of the front end and brand of Virtual Brokers has been slower than has historically been the case. Interestingly, the reason for the reduced pace of activity may now become clearer as the announced acquisition also revealed that CI Financial will be launching CI Direct Investing, which will ultimately replace Virtual Brokers.
Taking what has been a household name (Virtual Brokers) and rebranding it into a new entity will be a challenge and likely require a considerable investment of marketing resources. However, with a diverse wealth-management offering that now includes the roboadvisor and direct-investing services in combination with a significantly sized parent company, bank-owned brokerages will undoubtedly have to adjust course. Slides from an investor presentation earlier in the month reveal the new look and organization of the self-directed investing arm at CI Financial as well as motives as to what drove the decision.
Another big story that broke last week was the news that Morgan Stanley will be launching a wealth-management business in Canada that will include, among other services, a self-directed investing platform – aka discount brokerage.
Earlier this year, Morgan Stanley also made a bid to acquire online brokerage E*Trade Financial, and while still awaiting regulatory approval, this could set the stage for the return of this online brokerage to Canada. Interestingly, as part of its strategy to broaden its wealth-management offering in Canada, Morgan Stanley will be working with Canaccord Genuity as its local platform provider that will be delivering clearing, custody, and wealth-management solutions. It is worth noting that Canaccord Genuity acquired online brokerage Jitneytrade last year and launched a rebranded online brokerage Canaccord Genuity (CG) Direct.
With new online brokerage brands in play in the Canadian discount brokerage market, it is going to once again push existing online brokers to accelerate their plans to innovate and to create experiences and incentives to attract DIY investors' attention (and loyalty).
Though CI Financial is certainly a formidable wealth-management entity, there will be challenges to break into the DIY investor market, especially via the Virtual Brokers brand and experience. On the other hand, the return of an iconic online brokerage brand like E*Trade would make a huge splash in DIY investor circles.
Many Canadian DIY investors, young and old, have heard of both E*Trade and Morgan Stanley, which will pose a serious challenge to existing Canadian online brokerages – including the bank-owned brokers. And, it is worth mentioning that E*Trade offers commission-free trading, which, if they do come to the Canadian market at that price point, would be a watershed moment for commission pricing for Canadian DIY investors.
Despite what appeared to be a slowdown in activity on the front end of certain online brokers, there clearly have been major developments taking place behind the scenes. For existing online brokerages, the race is now on to contend with at least two new incarnations of serious competitors. Of course, it doesn't stop there, either. Morgan Stanley's moves won't go unnoticed in the US wealth-management space, and there will be a number of other providers who may be running their own assessment of competing against the financial giant on Canadian soil. So, as big a story as this is, these new developments could spark an even more volatile time for the Canadian online brokerage space. Talk about a new normal.
Discount Brokerage Tweets of the Week
Discount Brokerage Tweets – Curated tweets by SparxTrading
From the Forums
Gold-Oriented
In this post, a curious DIY investor looks to the big picture to determine whether or not gold is a solid investment, and fellow forum users weigh in on the story that the numbers might be telling.
Just Deserts
A Redditor turns to the forum to ask the question "What would be your desert island ETF?" in this post.
Into the Close
With all that has already happened in just a few months of 2020, it's hard to believe that there are any more surprises left. And yet, here we are. Just a few days away from the end of May, and even against the backdrop of pandemic lockdowns, the online brokerage space in Canada is poised to radically transform yet again in the year ahead. While the news is certainly focused on what's taking place in the near term, there are already rumblings of a second wave. Given everything that has surfaced about the DIY investor market this past week, the only advice at this point is to enjoy whatever calm takes place. It doesn't seem like it's going to last for too long.