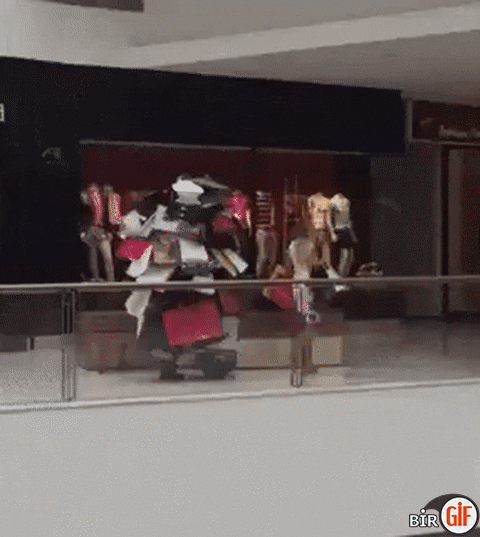 For last minute shoppers, this is it – the mad sprint to the finish line ahead of Christmas next week. Interestingly enough, procrastinating gift-givers weren't the only ones getting things done this week, as Canadian online brokerages were also busy making news and releasing features heading into the final few days of 2017.
In this holiday edition of the weekly roundup, we look at the latest published Canadian discount brokerage rankings and highlight one online brokerage that has had an eventful 2017 on the rankings podium. From there, we report on a new feature released this week at a non-bank-owned brokerage and report on an interesting promotional offer that crossed our radar from one of Canada's largest online brokerages. Also worth having a glance at are the DIY investor tweets this week as multiple platform outages and customer service wait times highlight the downside of DIY investing. Finally, we'll wrap up with a pair of interesting DIY investor forum posts.
Qtrade Investor continues a winning 2017
Qtrade Investor continues to shine in 2017, notching another win in the circuit of Canadian discount brokerage rankings. This past week, Qtrade Investor came out on top of the Surviscor online brokerage ratings and continued what has been a very positive year for recognition and awards in the Canadian online brokerage space..
This past summer, for example, Qtrade Investor won the title of best overall brokerage in Moneysense magazine's online brokerage review (which were also based on Surviscor's analysis). And, in September, Qtrade placed a close second place in the J.D. Power Investor Satisfaction Study, just behind Desjardins Online Brokerage, whose parent Desjardins Group also owns Qtrade Investor. While the latest edition of the Globe and Mail online brokerage rankings are still forthcoming, there's a good chance that Qtrade Investor will continue its strong showing there as well. In 2016, Qtrade Investor also took top honours in that ranking, demonstrating a broad positive performance across several different rankings.
In terms of the latest Surviscor rankings, Qtrade Investor managed to outperform 12 other Canadian discount brokerages across over a number of different criteria including categories related to site functionality, features, pricing and user experience over all.
For Qtrade Investor, notching a score of 90% on the Surviscor rankings put it well out in front of the field.  For the remaining firms in the top 5, however, the race was much tighter. Questrade, which came in second overall, scored 79% while BMO InvestorLine and Scotia iTRADE tied for third place at 77%. RBC Direct Investing, which scored 72%, rounded out the top five. At the bottom of this year's list was HSBC InvestDirect, which scored 55%.
Another interesting observation was that the big bank-owned online brokerages were relatively close in scoring to one another. The top bank-owned online brokerages in this survey (BMO InvestorLine and Scotia iTRADE) scored 77% while TD Direct Investing, which placed 6th, did so with a score of 70%.  The only outlier for the big Canadian bank-owned online brokerages was CIBC Investor's Edge, which placed 11th at 59%.
While the percentage differences may seem small, in a hyper competitive and rapidly evolving landscape, every advantage matters. This past year the Canadian online brokerage space underwent some important changes that will make 2018 and beyond a challenge for all providers to maneuver around.
For example, HSBC InvestDirect dropped their commission prices on North American equity trades down to the lowest standard rate of any of the big bank-owned online brokerages ($6.88). Also, just last week, it was announced that Qtrade Investor and Credential Direct would be merging as part of the major merger deal taking place in the Canadian credit union space.
For Canadian DIY investors looking for an online investing account, the awards received by Qtrade Investor offer a compelling set of reasons to consider this discount brokerage. Nonetheless, the data from the latest Surviscor rankings also show that the difference between most of the firms in the top 5 is relatively small. As a result, DIY investors can afford to be picky with an online brokerage or find an online brokerage with whom banking/lending convenience is the deciding factor. Either way, it will be interesting to watch what innovation or new development "online brokerages" would tackle next.
Credit Max from Virtual Brokers
Although the end of 2017 is just around the corner, Virtual Brokers knows that the race between online brokerages is not slowing down any time soon. This past week, they quietly rolled out a new feature called 'Credit Max' which enables clients to link their TFSA to their margin account to provide additional buying power when trading.
Similar to Questrade's "Margin Power", this new feature by Virtual Brokers is geared towards somewhat active and sophisticated traders who want the benefits of dynamically managing TFSA accounts as well as a margin account.
With VB's new offer, all of the same risk factors regarding margin trading and leverage still apply. Perhaps the important additional consideration that programs like this require investors to think about, is the fact that the TFSA regulations around contributions and withdrawals also still apply. So, if a position or trade doesn't work out and assets from a TFSA are needed to cover a losing trade, the additional tracking of one's TFSA is another layer of complexity to sort through.
That said, it will be interesting to see if this feature spreads to other online brokerages. Already, there are some interesting TFSA-focused features being deployed. The TFSA contribution tracker at Qtrade Investor (also Wealthsimple has a TFSA contribution tracking feature) suggests TFSA may start to grab more of the spotlight at Canadian online brokerages more than either the margin trading or RSP accounts have typically enjoyed.
Deals Updates
This past week an important deal from one of Canada's largest online brokerages crossed our radar. TD Direct Investing is now offering up a competitive cash-back bonus in hopes of attracting new assets through the 'RSP season'.
While the threshold to qualify for this promotion is much lower by historical standards (at $10,000) and lower by comparison to deals/promos offered by other bank-owned online brokerages, this deal does come with an interesting twist. In order to qualify for the cash-back bonus, at least five commission-generating trades need to be placed within the first 90 days of the account being opened and funded. What that means is that individuals have to spend close to $50 to see the benefit of the cash-back award.
Although this is not the first discount brokerage deal to have a trading activity threshold requirement, it is interesting to see an offer like this hit the market at this time and from the largest online brokerage in Canada. Ideally, DIY investors would not have to execute trades to qualify for a cash back bonus, however this deal will likely be more enticing to slightly more active investors, which is exactly one of the prized demographics TD Direct Investing are hoping to land as new clients.
As always, the lesson for DIY investors is to read the fine print before committing. Click here to view our latest discount brokerage deals section and to review the offer in more detail.
Discount Brokerage Tweets of the Week
It was a tough week for DIY investors faced with platform outages, and probably an even tough one for the social media teams helping to triage. Mentioned by Canadian DIY investors were BMO InvestorLine, Credential Direct, CIBC Investor's Edge, Questrade, RBC Direct Investing, Scotia iTRADE, and TD Direct Investing.
From the Forums
Banking on a Brokerage
The convenience and security of a big-bank owned online brokerage are appealing to many DIY investors. In this post, from RedFlagDeals.com's investing thread, polls ask community users for their thoughts on the best bank-owned Canadian online brokerage.
Building Wealth
When it comes to learning about building and managing wealth, asking all kinds of questions is a great way to help get insight on sometimes difficult/thorny concepts. In this post from reddit's Personal Finance Canada thread, one user shares questions about passive investing strategies that many DIY investors typically want to know about. Worth a read for anyone getting started to invest on their own.
Into the Close
Merry Christmas and Happy Holidays. Remember that stock markets are closed Monday (25th) and Tuesday (26th), but crypto markets are very much open. The weekly-roundup will return in the New Year with more exciting coverage of the Canadian online brokerage space. See you in the future!