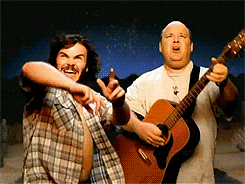 In addition to frenzied shopping, and trading platforms flashing more red than Rudolph's nose, if there's one thing to look forward to in the end of year hustle, it's blockbuster releases. And, here at SparxTrading, we did not want to disappoint.
This final edition of the roundup for 2018 ends on a high note with a review of the launch of our special series: the Canadian online brokerage look back on 2018 and preview to 2018. We've been teasing this launch for a few weeks now and we're very excited to have rolled out the blog version earlier this week. To give loyal readers of the Weekly Roundup a little thank you for reading, this roundup also has a first look at the full magazine version here before it goes live on our blog (yay presents!). Of course, that's not the only gift in this roundup. In time for Christmas, there's also a new online brokerage deal to announce from one of Canada's largest online brokerages that will be sure to excite investors shopping around for a new trading account. Also, we've got a great stocking stuffer with the latest set of Canadian online brokerage rankings and ratings. Finally, it wouldn't be a proper roundup without the discount brokerage tweets as well as chatter from investors in the forums.
Look Back & Look Ahead: 2018 Online Brokerage Review & Preview to 2019
After lots of anticipation, coffee, trimming, cutting and wrapping it's finally here (and just in time for Christmas)! The much-awaited third edition of SparxTrading's exclusive Canadian Online Brokerage Look Back / Look Ahead series for 2018/2019 is now live.
This year's edition features nine of Canada's online brokerages big and small, who've shared their milestones for 2018 as well as what's around the corner for 2019. And wow, are there ever some interesting announcements.
To recap, the annual look back & look ahead series is an opportunity for Canada's online brokerages to directly, and in their own words, share with DIY investors what it is they've been up to and where they see the priorities for the year ahead.
The format we've developed is a unique one in the Canadian online brokerage space. Unlike the structure of a review or rating, this compilation provides a good look at what online brokerages accomplished in the year as well as their vision for their priorities into the next year. Given the highly competitive nature of the industry, it is a challenge and somewhat rare to find online brokerages providing as much detail as we saw this year – so this is a definite score for readers. To be clear, there were still several intentionally vague answers about what 2019 holds for some brokerages, however, judging by both the activity in 2018 as well as from those brokerages who have telegraphed what they're going to doing in 2019, the industry is definitely not standing still. In fact, quite the opposite.
Among the themes that we review in this year's piece, is the influence of millennial investors on so many different elements of the online brokerage industry. This digitally savvy segment of the market has forced a reimagining of online investing. From mobile-first design, to expectations about performance,  pricing and user experience to the access they demand to investment products, catering to the requirements of this increasingly important demographic is pushing technology teams at online brokerages into overdrive.
Another major theme that appeared to be a driver of online brokerage strategy is buffering against commission drops and the entrants of competitors, like Wealthsimple Trade.
While Wealthsimple Trade has rightfully grabbed the spotlight for their commission-free trade announcement in the summer of this year, a black swan competitor appears to be poised to challenge existing online brokerages. Jitneytrade, which was acquired by Canaccord Genuity earlier this year, announced that they are launching a mainstream-investor focused online brokerage trading experience.
After years of catering almost exclusively to professional or highly active investors and traders, Jitneytrade announced their intent to launch a more mainstream service. Without giving too much away, some of the features of their new brokerage offering will include free ETF trading, young investor pricing, digital account openings and mobile applications to name but a few. This feature set would put them on par (if not possibly ahead of) many other mainstream-investor-oriented online brokerage offerings from their competitors.
The result of consolidation and acquisitions in the Canadian discount brokerage space is that the bigger and better capitalized entities are able to make bolder bets on the Canadian DIY investor. These bets may be driven, in part, by a wager that even DIY investors will be open to having portions of their wealth in a 'managed' format.
From a big picture perspective, Canaccord Genuity, CI Financial and Desjardins via Aviso Wealth have collectively introduced serious competition for share of investor wallet to the standard bank-owned brokerages' wealth management practices. In particular, they are equipped to provide a suite of services historically dominated by bank-owned brokerages. In the case of CI Financial and Aviso Wealth, there is the full spectrum of wealth management – including robo or digital advice – that investors can access.
While the launch of InvestEase by RBC, the coming digital wealth management offering by TD Direct Investing and digital advice programs at BMO, Questrade and HSBC, it is clear that those online brokerages that don't currently have a digital advice product live, are likely in pursuit of getting this offering on a roadmap to launch soon.
And, speaking of what's coming around the corner, there were several interesting clusters of developments that emerged as priorities for Canadian discount brokerages in 2019.
One of the clearest areas in which online brokerages appear to want to improve and focus efforts on is the mobile investing experience. Firms such HSBC InvestDirect, Jitneytrade and Qtrade Investor have each mentioned this as an area in which they would be looking to enhance their current online trading offering.
A second important area of focus for online brokerages will be content. From educational offerings, to product and platform orientation to market intelligence and personal financial planning, financial content production appears to be ramping up in 2019. In this regard, the larger bank-owned online brokerages have an edge as they have deep talent pools of analysts and existing stock market research that they can leverage and turn into content investors, especially DIY investors, would be hungry for.
Finally, one of the most interesting things that we noted in this year's look back and look ahead series comes from what was NOT said – namely pricing. None of the online brokerages who participated in this series mentioned dropping their commission prices (yet) however it's hard to imagine that online brokerages aren't already planning out how to navigate in that (soon to arrive) commission-free trading world.
The sum total of activity reflected in the submissions of Canada's online brokerages about 2018 and 2019 indicate that they are working quickly to build strong value drivers. While order execution may be something that can be commoditized, user experience and account management can't. Similarly, great service, attention to details and support are also things that clients may be willing to pay a bit more for.
For DIY investors, 2018 saw brokerages make substantial enhancements that will start to pay off with more stable, scaleable technology experiences in 2019. Competition for DIY investor business continues to drive commission prices for online trading lower as well as introduce interesting incentives (such as deals), valuable resources and a concerted effort by online brokerages to win over (and keep) investors. In spite of market volatility, heading into the new year, this could be the best year yet to be a DIY investor hunting for an online brokerage account for the long haul.
TD Direct Investing Launches New Promo in Time for the Holidays
Just in time for the holidays, the online brokerage arm of the big green bank, TD Direct Investing, delivered some festive cheer in the form of a new commission rebate promotion. There were several interesting observations about this promotion that stood out – especially against the landscape of current offers – that might signal a subtle shift in how discount brokerage deals are run.
First, however, let's take a look at the details of the offer. This is a commission-rebate offer which means that trade commissions that meet eligibility requirements, will be rebated by a certain point after the trades are placed. In this particular offer the number of trades that can be rebated are between 25 and 200. To qualify for this offer a minimum deposit of $15,000 is required.
In terms of the window of time that trade commissions can be rebated, the deadline to place eligible trades is before July 1st, 2019. This means that users that open accounts sooner derive more benefit from this offer than those who open an online investing account later, in that early birds have more time to use the commission rebate.
It is noteworthy that of the discount brokerage offers that are currently live, TD Direct Investing has elected to stick to commission rebates (e.g. a form of commission-free trading) rather than compete directly with cash-back offers. This pits TD Direct Investing's offer against the other commission-free trading or commission rebate offers from National Bank Direct Brokerage, Desjardins Online Brokerage and Scotia iTRADE. Of course, TD Direct Investing enjoys a massive advantage in terms of recognition and market share so relatively speaking, they don't have to bid as aggressively to win new assets.
Another very interesting feature of this offer is that individuals need to register first in order to qualify to be eligible. While other online brokerages, such as Questrade, RBC Direct Investing or Scotia iTRADE have attempted something similar, they have often disclosed codes in their terms and conditions which means that filling out a form is optional. In the case of this offer from TD Direct Investing, filling out the webform is one of the mandatory conditions attached to this offer. From a marketing point of view, this means that users who submit their information into TD's system then become prospective clients that TD can follow up with. Though subtle, it is one way that TD may be able to improve their success rates at DIY investors opening an account with them.
Finally, the timing of this offer indicates that TD is once again focusing its promotional campaign squarely on the RSP season rush. 2018 was a big year for new account openings, spurred at the outset by strong momentum in cannabis and cryptocurrency stocks. With the recent volatility across markets, however, this should be an interesting RRSP season for online brokerages. With this offer from TD Direct Investing now going live, DIY investors have the best selection of deals that they've had since last RSP season, however they'll have to weigh these incentives against the choppiness in the market. Either way, a new deal to choose from just before the holidays is a great present for all DIY investors.
2018 Online Brokerage Rankings from Surviscor Released
The latest online brokerage rankings from financial research firm Surviscor were released this past week. The big takeaway according to founder and president of Surviscor, Glenn LaCoste, who appeared on BNN Bloomberg, was that there was not much of interest that took place in the industry since the last ranking.
One thing that did stand out as a negative, according to the Surviscor analysis, was deteriorating service. According to their mystery shop data, response times for online enquiries at Canadian discount brokerages slipped, with no firm apparently responding faster than 12 hours.
Taking top spot again this year was Qtrade Investor followed by Questrade and BMO InvestorLine. At the bottom of the pool was HSBC InvestDirect. Interestingly, this set of rankings included Interactive Brokers which placed 7th out of 12 brokerages analyzed.
Discount Brokerage Tweets of the Week
Discount
Brokerage Tweets – Curated tweets by SparxTrading
From the Forums
Miss Understanding
With the changing representation of the DIY Investor in social media and some Canadian online brokerages recently (e.g. National Bank Direct Brokerage – who recently overhauled their website with a more balanced inclusion of women) there seems a shift happening in the visual identity of the "typical" online investor. Nevertheless this shift is not happening as quickly in the real world. One unhappy forum user shared on Personal Finance Canada this week her experiences with poor service and misinformation about ETF's that suggests perhaps some people are reluctant to get past gender stereotypes at the expense of compromising customer satisfaction.
Flying in Coach
A newcomer to Wealthsimple – whose tagline is investing on Autopilot – took to the forums this week asking for advice on automated auto-rebalancing and fees. Wondering whether they should "copy the portfolios" themselves or put it in the hands of the online brokerage, the user put the two options up for debate.
Into the Close
That's a wrap on a very eventful roundup on top of a very eventful year. With Christmas just around the corner, good luck to all the brave souls who live for thrill of the last minute gift chase! It's been a great year here at SparxTrading.com so thanks to all the loyal readers and site visitors for making this year our best yet. We're thrilled at what's coming around the corner in 2019 and so to prepare we'll be using the "down time" over the holidays to be doing some retooling and work behind the scenes.  On behalf of the whole team here at Sparx, have a very safe and merry Christmas and a happy New Year! Have a great weekend and we'll see you again in early January.