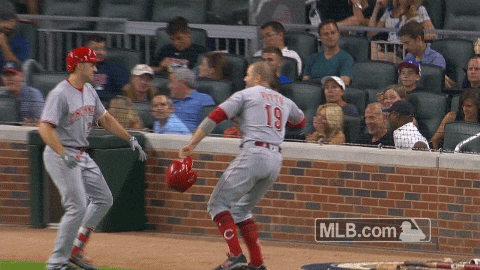 Though this was a short week because of the holidays, there was still a healthy dose of news to digest and trade around. For Canadian online brokerages, the race is on not only to report some of the big news but to put a creative spin on it.
In this week's roundup we go to both extremes with in-depth analysis of the latest set of online brokerage rankings followed by a small but important revelation of one online brokerages upcoming features on Twitter. As usual we'll close by taking a look at what DIY investors were chatting about on social media and in forums.
Moneysense's 2018 online brokerage rankings go live
Earlier this week, MoneySense magazine published the 2018 edition of its Canadian online brokerage rankings. As with past years, Surviscor provided data for the analysis and presented a category-driven approach to presenting which online brokerages were "the best" in each feature measured.
The author of this year's review was the well-known Canadian personal finance writer, Jonathan Chevreau, who added considerable depth to the commentary and analysis – more so than in previous editions of this article.
At SparxTrading.com, we're always keen to review the comparisons of online brokerages, so we thought we'd take a deeper look at this year's MoneySense rankings to get an idea of how DIY investors might be impacted by the ratings and to determine what trends or insights might emerge from the ratings themselves.
Before diving into the results in detail, we thought it would be important to review what was being measured in the MoneySense rankings and how this year's rankings differ from last year's.
Historically we've observed that there is considerable variation when it comes to Canadian discount brokerage rankings. There can be variation between different ratings of the same discount brokerages within the same year as well as variation between years for the same rankings. For example, the Globe and Mail's online broker rankings use a different approach than does J.D. Power or Surviscor when evaluating Canada's online brokerages for cost, service or accessibility.
For the 2018 MoneySense online brokerage rankings, the underlying data comes from Surviscor's analysis of the online brokerage space, with specific parameters selected for the MoneySense report. The snapshot that the data is based upon comes from 2017, specifically from the 2017 online brokerage rankings conducted by Surviscor. As such, the 'new' information in the MoneySense rankings is really in the commentary as well as in some of the detailed category breakdown. The "best overall online brokerage" ranking, however, mirrors the findings published in December 2017.
2017 rankings vs 2018 rankings
To help add more context to this year's results, we've summarized the MoneySense rankings data from last year and this year along with including the scores firms received for the 2018 edition.
The categories that were reported on this year were mostly similar to last year, although there were some notable differences.
This year the following categories were reported on:
Best overall online brokerage
Best discount brokerages for ETFs
Best online brokerages for mobile and market data
Best online brokerages for low fees
Best online brokerages for design and user experience
Interestingly, a category from last year, the 'best online brokerage for reporting and record keeping' was not included in this year's review.
New for this year, however, was the mobile accessibility category which was intended to reflect the importance of mobile experiences to investors. Data for this category came from Surviscor's 2017 mobile online brokerage review. There was also a name change for the 'getting started' category used in 2017 to 'initial impression' for 2018.
Category
2017
2018
Overview + Winner
T: Qtrade Investor

H: Questrade

Bank-owned:

T: BMO InvestorLine + Scotia iTRADE

Qtrade Investor – 22

Questrade – 21

Scotia iTRADE – 14

BMO InvestorLine – 14

ETFs
T: Questrade + Virtual Brokers

H: National Bank Direct Brokerage

National Bank Direct Brokerage – 17

Qtrade Investor – 16

BMO InvestorLine – 13

Mobility + Data
Data:

T: TD Direct Investing

H: Qtrade Investor

Mobile Accessibility:

BMO InvestorLine – 26

Questrade – 14

Qtrade Investor – 10

Data:

TD Direct Investing – 20

Qtrade Investor – 17

RBC Direct Investing – 9

Fees + Services
Fees:

T: CIBC Investor's Edge + Questrade

H: Qtrade Investor + Virtual Brokers

Service:

T: Qtrade Investor

H: Desjardins Online Brokerage

Fees:

HSBC InvestDirect – 10

Questrade – 10

CIBC Investor's Edge – 7

Service Interaction:

Qtrade Investor – 8

RBC Direct Investing – 7

Questrade – 6

Initial Impression & UX

(Getting Started – 2017)

Getting Started:

T: Questrade

H: TD Direct Investing

 

User Experience:

T: Questrade

H: Qtrade Investor

Initial Impression:

Questrade – 13

Scotia iTRADE – 9

TD Direct Investing – 9

 

User Experience (UX):

Qtrade Investor – 40

Scotia iTRADE – 31

BMO InvestorLine – 30

Reporting & Record Keeping
T: BMO InvestorLine
H: Qtrade Investor
Legend: T = Top Pick; H = Honourable Mention
As shown in the summary table, one important change between last year's report and the 2018 results is the number of discount brokerages being reported in each category.
In the 2017 online brokerage rankings, MoneySense reported the "top pick" and "honourable mention" in each category. This year, however, there are more online brokerages being reported in each category (typically three or four vs two) than last report. As a result, this presents "more data" for DIY investors to sift through when comparing online brokerages. In the best overall online brokerage category, last year this section was split into non-bank-owned online brokerages and bank-owned online brokerages however this year there doesn't appear to be an explicit distinction being made. Interestingly, the same four institutions from 2017 were in the list of top firms overall in 2018.
Another important change between last year and this year is that there are now also numerical scores being reported. Specifically, the scores (points) earned by online brokerages in each category were reported.
While it was useful on a relative basis to compare brokerages within the same category (e.g. Qtrade Investor received 22 points while Scotia iTRADE and BMO InvestorLine each received 14) it was difficult to tell in an absolute sense how well a brokerage could possibly do in a category (i.e. what was the maximum number of points Qtrade Investor or BMO InvestorLine could've earned?).
In addition, the point system for each category was unfortunately not explained so there wasn't any real context to what receiving 10 points vs 15 points meant. We can assume more points is better, but based on the scoring of best overall, does Qtrade Investor's score of 22 mean that they are 1.6x better than either BMO InvestorLine or Scotia iTRADE?
Overall, however, the 2018 version of MoneySense's online brokerage assessment offers readers a detailed look at the state of the online brokerage space with 12 online brokerages getting covered and a reasonable variety of factors that matter to investors – chief among them being pricing.
What's interesting about the MoneySense online brokerage rankings?
While it likely wasn't a surprise that Qtrade Investor took home top prize in the 2018 MoneySense rankings, the optics of yet another influential award being received serves to strengthen Qtrade's perception in the marketplace as one of the premium online brokerages in Canada.
Typically strong performers on the rankings circuit, Qtrade Investor has had an especially strong year for recognition with top spot finishes in the Globe and Mail, Surviscor and now MoneySense as well as a close second place finish with JD Power's rankings.
As mentioned above, there is considerable variation between rankings and what they're measuring however Qtrade Investor has managed to score well on all of them, perhaps a strong sign they're doing more than a few things right. On the MoneySense rankings, there were three categories in which Qtrade Investor placed first: best online brokerage user experience, best online brokerage service interaction and best overall.
It bears mentioning again, that how these categories are defined is very important as are the indicators that are used to measure performance within the categories. For example, what constitutes a strong service experience or effective user experience is likely more subjective than which broker has the lowest trading commission prices or fee structure. Yet, both components go into determining the final score.
So, with that caveat in mind, it was also interesting to note that in certain categories it was easier to see which online brokerages were further ahead than others.
The differences in the best overall online brokerage or brokerage with best mobile accessibility, for example, were very apparent. For example, the category of mobile accessibility, which was new for 2018, shows that BMO InvestorLine is very far ahead of its category competitors, Qtrade Investor and Questrade. Similarly, in terms of user experience (UX) Qtrade Investor scored much higher than either BMO InvestorLine or Scotia iTRADE.
In other categories, the race between brokerages was much tighter. Fees and services, for example, each had relatively close scores that made distinguishing first from third place difficult. ETFs was another category that posed a challenge for brokerages to stand out in.
Considering how important costs and fees are to DIY investor clients, the latest rankings data seems to suggest that when it comes to the lowest cost online brokerages, the differences in pricing are small, and as such, other criteria will be what tilts a decision one way or another when choosing a brokerage.
With prices being where they are for commissions, it is probably worth mentioning that it will be challenging to differentiate on price alone. That said, savvy online brokerages can use this to their advantage. One of the important factors in trading costs for DIY investors is ECN fees. So, highlighting "flat" fee commission pricing versus trades that charge ECN fees will be key to standing out.
For both DIY investors and online brokerages, the challenge in choosing an online brokerage comes down to what else beyond low commission pricing that online brokerages can offer.
Based on the results from the 2018 MoneySense online brokerage rankings, these opportunities might present themselves in the user/digital experience. As we've mentioned before, technology is the new benchmark for service – it enables the provision of a consistent experience at an unprecedented scale – something the 'human' touch cannot do.
The data from these rankings show that firms like BMO InvestorLine and Qtrade Investor are, at least in the Surviscor analysis, doing much better than their peers in the digital experience. Whether it's improved navigation or ease of access, if using the product feels simpler, the process of managing your own investments doesn't feel frustrating which is what DIY investors really value.
Finally, a third interesting observation about the online brokerage landscape in Canada is that aside from Qtrade Investor, it appears that there is a lot of diversity in who has been designated as a top performing firm. A surprise move onto the list by HSBC InvestDirect (best online brokerage for fees) as well as top podium finishes for Questrade, BMO InvestorLine and TD Direct Investing. Of all the category winners, Questrade was the first organization to make a splash on social media.  We have yet to see other category winners, including best overall category winner, Qtrade Investor, push something out on these results on their LinkedIn pages (as of the time of publication) or social media. No doubt things are busy in Qtrade's tent with the merger taking place – which might be a tactical time for other Canadian online brokerages to try and gain mind share.
There were certainly a number of other interesting observations about the online brokerage industry in this year's online brokerage ranking, however an important takeaway for both online brokerages and DIY investors is that the Canadian online brokerage space is crowded and the market is small. Even so, online brokerages are now locked in a race in which the nimblest providers will survive.
Chatter: Scotia iTRADE possibly launching USD registered accounts this summer
It's summer blockbuster season. For online brokerages it will be an interesting time with independent online brokerages Qtrade and Credential Direct merging and with plans being made ahead of a typically big fall season.
This week we spotted two mentions of the possibility that Scotia iTRADE is getting USD registered accounts this summer.
The first was a mention in MoneySense magazine that the launch may be coming in the summer, while on Twitter, a representative from Scotia iTRADE mentioned to an individual that USD registered accounts are close to launch.
Discount Brokerage Tweets of the Week
Discount
Brokerage Tweets – Curated tweets by SparxTrading
From the Forums
Trust Issues
Creating efficient tax exposure is just one of several important financial planning strategies DIY investors have to consider. In this post from reddit's Personal Finance Canada thread, it is interesting to read how one DIY investor's journey with trying to set up an informal trust at an online brokerage is working out.
Exiting Times
When it comes to standard commission rates, Scotia iTRADE stands out among Canadian online brokerages as the highest. In this post, also from reddit, one client is looking to make an exit and gets a little math to help plan an escape.
Into the Close
That does it for another week. Monday is Memorial Day in the US so there is likely to be lighter trading action in Canada. Although, with the first of a wave of US-based cannabis companies listing on the CSE, lighters won't be the only things being traded here in Canada. All the best to our US neighbours for a safe & happy long weekend!