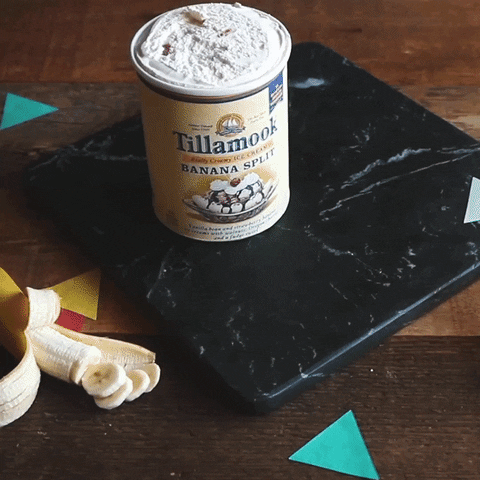 When it comes to summer, one way to beat the heat is to go for a frozen treat. For DIY investors, however, nothing could make the summer heat infinitely worse than encountering a frozen platform – especially on a day when a major stock decides to split.
In this edition of the Roundup, we gleefully report what looks to be yet another bank-owned brokerage jumping into the deals pool with a massive commission-free trade offer. From there, we take a look at the forecast for Canadian discount brokers ahead of major stock-split action and a perfect storm of conditions that could see DIY investors flood the markets yet again. As always, we've got comments from DIY investors in the forums and from Twitter to close out on.
National Bank Direct Brokerage's New Deal Raises the Stakes
Lately, there's been a lot of conversation and conjecture about different segments of the economy and society reopening. In the online investing world, however, "returning to normal" has a very different connotation for Canadian discount brokerages.
When COVID-19 initiated a crash in the stock market, the steep drop resulted in a counterintuitive move that saw many individual investors coming off the sidelines and diving headfirst into the market action. "Normally" most investors tend to shy away from chaotic markets, but this year it was clear the opposite was true. For Canadian online brokerages, the flood of interest was not something they were expecting, and on their end, what would have been a "normal" post-RSP season turned into a situation where many things had to evolve quickly – including the way in which online promotions were being run.
In a nutshell, as soon as retail-investor interest surged, most Canadian discount brokerages quickly removed their promotional offers, relying instead on the strong demand of online investors to open accounts regardless of any incentive offers being present.
Fast-forward to today and yet another deal appeared on our radar, a signal perhaps that some kind of "normalcy" is returning to the online brokerage space.
National Bank Direct Brokerage has launched a commission-free trade offer featuring 100 commission-free trades and, as such, has become the second bank-owned online brokerage (along with HSBC InvestDirect) to step back into the deals section this summer. Interestingly, though this offer had an official start date of June 22nd, there wasn't the kind of promotion of this deal that would normally take place – that is, of course, until it showed up on the NBDB website homepage. Fortunately, this promotion runs through October 30th, offering DIY investors ample time to consider and/or take advantage of this deal.
Interestingly – and perhaps a sign of things to come – this commission-free trade promotion applies to equities, ETFs, and options. Compared to other deals, it is unusual to see commissions for options trades included in the mix, so this is something that might have considerable appeal to active traders. Further, the fact that there are 100 trades up for grabs is also a pretty compelling number. Finally, these free trades are good for one year, something that other commission-free trades don't typically do.
In sum, even by historical standards, this is a highly competitive offer. Other Canadian discount brokerages that are thinking about deploying commission-free offers heading into the fall have just been thrown a curveball from a bank-owned brokerage.
With two new commission-free trade offers launched this summer, it appears that the race to get ahead of the fall rush has already started. With a swath of IPOs starting to come to market, a potential second wave of COVID-19 around the corner, and markets pushing all-time highs, there couldn't be a better time to be an online brokerage – or, arguably a DIY investor. The combination of competitive promotional offers and the perfect storm of investor demand suggests that online brokerages who were looking for the right signal to step back into the deals melee just got one.
Weathering the Storm
Normally rain isn't associated with summer, but every now and then a major storm hits. For Canadian online brokerages, the stock splits for Tesla and Apple will be just that.
Since this edition of the Roundup is being written prior to the launch of the new shares of Tesla, the story on whether online brokerage systems will get the split correct and withstand what is likely to be a crushing volume of interest remains to be seen. If the past few weeks have been any indication, however, DIY investors are in for a bit of a nail-biter.
Over the past several weeks, there have been numerous reports on social media about various online brokerage platforms stalling out or having difficulties servicing online trading during market hours.
The volatility in stock markets this year has been unrivalled, and with it, systems of online brokerages large and small have been challenged to stay online and disruption-free. While the peculiarities of the market this year are exceptional, what will be most interesting to follow is what happens when two of the most popular stocks on the planet (right now) split and become even more accessible in price to online investors. How well will online brokerage systems hold up?
The fact that these two particular stocks are splitting within two days of each other, and that they happen to be among the most popular stocks for younger investors, means that if there are any issues from a technical standpoint (e.g. like a platform freezing or going offline) during trading hours, the consequences to that online brokerage's brand could be dire.
Like many others, we'll be watching to see how the story of online brokerage technology systems handling a crushing flood of interest plays out. Interestingly, with a surge in IPOs also taking place through the end of the summer and fall, this is likely not the last we will hear about which systems managed to successfully withstand the wave of investor interest and which systems were simply not equipped.
Discount Brokerage Tweets of the Week
Discount Brokerage Tweets – Curated tweets by SparxTrading
From the Forums
Million Dollar Baby
A young Redditor wonders what their TFSA might be worth when they retire in this post. Forum users weigh in on the math of how contributions add up and what the world might look like in that time.
(Un)Steady State
The question of whether or not to pull out of the market due to COVID-19 volatility is brought up once again in this post. Redditors offer the advice to stay steady if investing in the long term and share their personal experiences and takeaways.
Into the Close
Where to even begin? From chips implanted into the brains of pigs, to yet more new all-time highs, to the firestorm of COVID-19 brewing across the globe, to massive earnings from big Canadian banks, to protests and boycotts. 2020 has thrown a lot at everyone. However, like many across the globe, we're all deeply saddened by the news of losing Chadwick Boseman. As we say goodbye to yet another hero, we hope the inspiration he has sparked in others continues to carry his impact forward. Rest in power, Chadwick Boseman.