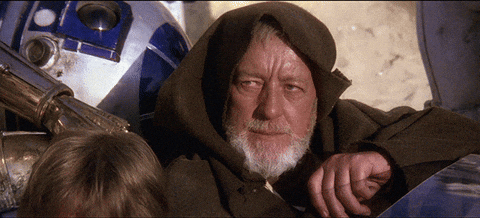 *Updated May 17* No Jedi mind tricks here; there is literally not much to see in the deals and promotions category for May. Deals have gone dark for the moment with most offers that were launched for RRSP season formally closing out or receding into "YMMV" territory, where they're offered on a case-by-case basis to select individuals.
While the pullback in deals and promotions is not uncommon at the start of May, what is unusual this time is that stock markets are tanking, interest rates are rising, and many first-time investors that made up a huge portion of the momentum in online account openings are going to be returning back to the office, and, thus, not able to pay attention to market fluctuations the same way they did at the beginning of the pandemic.
Adding to the mix of challenges, more options for DIY investors to choose from are coming to market (including more commission-free online brokerages) and a prevailing narrative among online brokerage rankings that the industry seems to have stagnated in terms of innovation.
In short, Canadian online brokerages are going to be facing exceptionally challenging terrain when it comes to new client acquisition and growth.
If only there was a way that they could attract the attention of online investors without having to lower their fees to zero or compromise their service experience. *Ahem* deals.
As we approach summer, there is only one Canadian online brokerage (so far) that is getting in front of the "rising interest rates" environment by leaning into an interest-themed promotion: National Bank Direct Brokerage (NBDB). If there's one online broker that other Canadian brokerages probably don't want to have grabbing more spotlight right now, it is NBDB – a bank-owned online brokerage offering zero-commission trading.
If only there was a way that online brokerages could also play defense without having to resort to an all-out price war. *Ahem* deals.
With the uncertainty around markets likely steering older online investors away from jumping into the market and competing priorities for younger investors interfering with getting started in the market despite declining prices, this is likely to set the stage for Canadian online brokerages to consider using more promotional activity (or bigger offers) to attract attention while simultaneously offering up some measure of defense against new entrants and ambitious existing players.
Although the deals activity is dark at the moment, there's definitely a disturbance in the Force that could provide some very compelling deals in the near future. Stay tuned.
Expired Deals
Two important offers formally expired at the end of April.
The first was Qtrade Direct Investing's cash back promotion. This Qtrade promo was historic in several respects, as it marked one of the rare times that an online brokerage actually revised an existing promotional offer upwards during RRSP season. Another important first was that this tiered promotion was one in which Qtrade matched or led some of the highest offers that were available, making Qtrade's offer one of the most competitive across the board (not something we typically see).
Also sunset (for now?), the RBC Direct Investing 100 commission-free trade promo. This was one of the most ambitious commission-free trade offers yet from RBC Direct Investing, as it gave clients up to two years to use 100 commission-free trades.
Extended Deals
*Updated May 6 – Like a good comeback plot from the Star Wars franchise, it looks like there's a new episode to celebrate for the RBC Direct Investing commission-free trade promotion. The same 100 commission-free trade offer is now available until the end of June (albeit with an updated promo code). As reported earlier, RBC Direct Investing's commission-free promotion provides clients with 100 commission-free trades which can be used for up to two years.*
No deal extensions to report on just yet.
New Deals
*And just like that, it looks like deals action is heating up faster than Ontario weather. Hope you have AC for this deals update. Two big online brokerage names, CIBC Investor's Edge and Qtrade Direct Investing have dropped new commission-free trading offers – and at least one of these is a game changer.
Commission-free trading just took a big step forward with CIBC announcing they're going to offer commission-free trading for younger investors (aged 18-24) – a move from a bank-owned brokerage that will undoubtedly challenge other Canadian online brokerages to act decisively on commission-free trading (of some kind). The offer is linked to having a CIBC Smart Account (for banking) and it offers free trading for Canadian and US stock and ETF trades. To boot, they've also waived annual account fees for registered accounts. Oh, to be young in 2022.
For those over the age of 24 (and those younger than that too), there's another promotion to be excited about. Qtrade Direct Investing has launched a new commission-free trading promotion that offers 50 commission-free trades which are good for up to a year. This offer is live until the end of August.*
No new online brokerage promotions to start the month; however, we're monitoring chatter on possible commission-free trade offers that are in the works. Check back soon or follow along on Twitter for more updates when they happen.