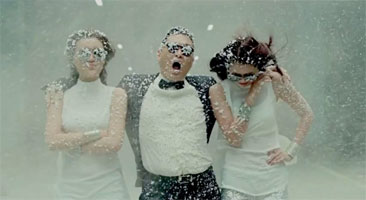 Spending as much time on the internet as we do here, we couldn't help but come across the biggest craze to hit the internet since that cute Charlie Bit Me video.  If the suspense is killing you, we're talking about none other than the video for Gangnam Style (OGS).  In a matter of just over two months this music video has garnered well over 220 million views (70+ million of which were hit the first day it was released) and is awkwardly galloping over other videos to become one of the most popular videos on the planet, already hitting number 1 on the Youtube Top 100 and on pace to surpass Carly Rae Jepsen's Call Me Maybe in number of views (it already has more likes at this time of writing).
So, with so much hype behind the song, the artist and the dance, we couldn't help but toss in 3 lessons for investors, Gangnam style.
Read on to find out more.