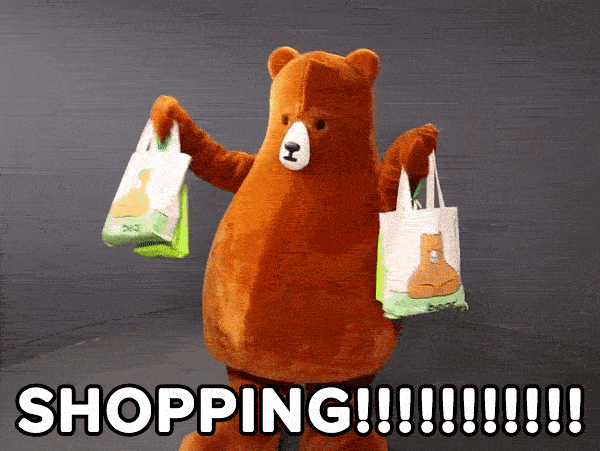 It's black Friday which means deal hunters are out in full force online and in the stores looking for a great bargain. For DIY investors, looking for a deal in the markets or even looking for a deal when opening an online trading account got a little easier as yet another Canadian online brokerage joined the deals pool this week.
We'll keep things light and easy for this week's roundup with a quick check in on the latest online brokerage deal to cross the wires followed by a roundup of the DIY investor education events that are taking place heading into the end of 2017. As usual, we'll also serve up a generous helping of DIY investor chatter from Twitter and interesting conversations from the DIY investor forums.
Virtual Brokers launches new promotional pricing offer
Just in time for the Black Friday offers, this week Virtual Brokers stepped back into the spotlight with a new promotional commission price offer.
Trade commissions are now being offered at $4.99 per trade for two months, with a maximum of 15 trades per month at the discounted pricing. According to the terms and conditions of the deal, the full commission will be charged at the time of trade execution and then a reimbursement will be offered after June 30th, 2018 provided eligibility conditions are met.
With the addition of the Virtual Brokers offer, this puts the active advertised deal count we've spotted at 25 and is a signal that the 2018 RRSP season will be off to a heated start. Also of interest, the cash back and commission-free trade promotion category is regaining ground lost in 2017 as competition between Canadian discount brokerages heats up.
Click the following link to see the latest discount brokerage deals/promotions info for November.
Investor Education Events on the Horizon
Heading into the end of the year, there are still a couple of investor education events for DIY investors that are worth tuning into or attending in person. We've flagged a few that might be of particular interest for getting some perspective on how to trade the markets heading into 2018 as well as a pair of sessions that are focused on every trader's least favourite (but nonetheless very important) topic: taxes.
Here's a quick rundown:
What's Your Investor Personality – Larry Berman – Nov. 25th; Dec. 2nd
Larry Berman will be making an appearance in Vancouver on November 25th as part of the cross-country tour he has been on since mid-October. Vancouver is the second last stop with the final show taking place in Toronto on December 2nd.
On the docket for the presentation in Vancouver is a discussion by BMO ETFs to debunk some of the common misconceptions about ETFs. Following this presentation, Larry Berman will discuss the role that psychology plays in influencing investor behaviour and how some simple ETF strategies can be applied to assist investors with their own investment biases.
For more information on the remaining segments of the tour, click here.
Online Free Trading Workshop  – Ziad Jasani – Dec. 2nd
Ziad Jasani of the Independent Investor Institute is holding a webinar on December 2nd to assess market risks and opportunities heading into the end of 2017. Topics to be covered include: global equity markets; macro assets as well as short and long-term trading and allocation strategies. Click here for more information (just wait about 5 seconds for the registration window to pop up).
Tax-Effective Estate Planning – CIBC Investor's Edge – Dec. 13th
Over the past several months, we've observed an uptick in the number of investor education events being held by CIBC Investor's Edge. The next webinar coming around the corner is by the ever-popular Jamie Golombek, managing director, tax & estate planning with CIBC and it focuses on steps that individuals can take with regards to estate planning, with a focus on minimizing taxes upon death.
For more information or to register for this event, click here.
Proposals for the Taxation of Private Corporations and Tax Planning Strategies – TD Direct Investing (Montreal) – Dec. 13th
TD Direct Investing has geared down the number of events it's holding heading to the end of the year, however there was one even in Montreal that caught our attention. Specifically, it is a session will dive into recent proposed tax changes by the Federal Government and how they may impact business owners. For more information on this session, click here.
In case you missed it: 2017 Online Brokerage Year in Review
In case you missed last week's edition of the weekly roundup where we announced that the 2017 Canadian Online Brokerage Review and 2018 Preview was live, we highly encourage you to read through it.
With responses from 9 of Canada's most popular online brokerages, this series offers a unique and fascinating overview of what Canada's online brokerages were up to in 2017 as well as what many of them have in store for DIY investors for 2018.
To view the responses from participating online brokerages, click any of the links below:
Discount Brokerage Tweets of the Week
The temperature outside may be falling but DIY investors turned up the heat on Twitter to report everything from glitches in account opening to platform outages and more. The news wasn't all bad, however, as there were some bright notes included in this week's selection. Mentioned this week were BMO InvestorLine, CIBC Investor's Edge, Questrade, RBC Direct Investing, Scotia iTRADE, TD Direct Investing and Virtual Brokers.
From the Forums
RESP Questions
When it comes to navigating RESP options for Canadian DIY investors, things can get a little complicated – especially when mixing in provincial bonuses and the additional options that are now available beyond online brokerages (e.g. robo-advisors). In this post from RedFlagDeals.com's investing forum, one user from Quebec is looking for a little perspective on choosing between TD Direct Investing, Questrade's self-directed account or Portfolio IQ.
Avoiding RRSP Fees
For DIY investors, every penny counts. When it comes to having to pay fees to access your own money, however, getting dinged for that access doesn't typically go over well. In this post, from reddit's personal finance Canada thread, it was interesting to see the responses one DIY investor received when asking about getting around withdrawal fees from an RRSP.
Into the Close
That's a wrap on this week's roundup. With US stock markets closed for Thanksgiving, things were a bit quieter than usual for some. Fortunately, there was lots of hype for Black Friday and sales galore to take advantage of across the weekend and into Cyber Monday. Of course, for anyone dipping into cryptocurrency trading right now, the madness of Black Friday seems pretty tame. Have a great weekend and best of luck hunting for great bargains in the stores and online or just kicking back and relaxing!