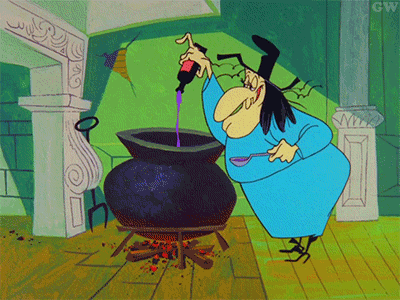 'Bubble, bubble, toil and trouble' seems to capture the sentiment of any market when buyers get far too ahead of themselves. Whether it's real estate, the latest feverish run up in cryptocurrency ethereum, or tulip bulbs, wherever bubbles appear, Shakespearean style trouble isn't too far behind.
In this edition of the roundup, we look at a couple of different approaches Canadian discount brokerages are attempting in order to make it easier for DIY investors to navigate the world of online trading. Our lead story looks at one independent online brokerage's moves in the investor education space and what it means for them heading into the summer. From there we take a look at another independent brokerage's release of a mobile trading app that appears to be hitting the right notes with DIY investors. As is customary, we round out by looking at what DIY investors had to say on Twitter and in the investing forums.
Webinar from Virtual Brokers
This week, Virtual Brokers started advertising for an upcoming educational webinar on navigating this very long and very stubborn bull market. The online webinar will be presented by Ziad Jasani, head swing trader at the Independent Investor Institute, who will discuss how to approach trading in both 'break out' or 'break down' scenarios.
Three things that stand out as important about this event within the context of recent moves by VB and the Canadian discount brokerage industry. First, this webinar is the second investor education event held between Virtual Brokers and the Independent Investor Institute this year. Earlier in February, there was an in-person seminar that reportedly saw strong attendance and investor interest.
A second important observation about this webinar is that there is a promotional offer being attached to this session. Specifically, it appears that there is discounted access to a two-day active investing class held by the Independent Investor Institute available at no cost with the opening of a Virtual Brokers account. The second important offer is that individuals who sign up for a new Virtual Brokers account will receive three months of commission-free online trading of ETFs.
Finally, this seminar discusses using ETFs to construct growth-focused portfolios. As mentioned in last week's roundup, there has been a considerable gap between the proliferation of ETF providers (and accompanying ETFs) and the materials around to support investors to be able to make sense of this landscape. In response, it appears that Virtual Brokers, and even CIBC Investor's Edge this past week, may be taking additional steps to service DIY investors with better informational resources to improve the experience of trading online.
Despite a quiet start to the year for Virtual Brokers, it appears that as we near the halfway point in 2017, things are starting to pick up at this Canadian online brokerage. With a previously noted revival of their social media activity, a concerted push into investor education, as well as increased promotional activity, it is likely that DIY investors will be hearing more from Virtual Brokers as well as from clients via social media into the second half of this year.
Questrade launches new mobile trading app
This week, after much anticipation, Questrade quietly rolled out an updated version of their mobile trading app. And, based on early reviews it appears that many users are enjoying the refresh.
Out of the gate the first 31 reviews available for the Questrade mobile app on the Google Play store gave the new app a 4 out 5 rating, which is in stark contrast to the 2.4 out of 5 score that the mobile IQ edge received (with 1,039 reviews). On the Apple App Store, the first 17 ratings gave it a 3.5 out of 5. One of the biggest shortcomings, according to the reviews posted on the App Store, was the lack of TouchID to log into the app/authenticate.
While mobile interfaces are undoubtedly popular with investors, the fact is that trading involves being able to look at charts and lots of data in a short amount of time. Getting a mobile interface that is both aesthetically pleasing and functional (and secure) is no easy feat, however it appears that Questrade has taken the lessons from the previous iterations of mobile app and built those lessons into this new mobile trading experience (for the most part).
From a functionality perspective, Questrade's new mobile trading app reflects the fact that Questrade is now both a DIY investing company and a managed wealth company, as the app supports both lines of their business.
On the DIY investing side, however, the new mobile trading app has many of the necessary features for traders who need to step away from their computers/monitor their positions remotely as well as for those investors who simply like to get progress reports on what their portfolio might be doing throughout the day or after hours.
Features such as technical indicators, level 1 and level 2 data, legible charting, easy switching between stocks and options and account management tools mean that, so long as there is a decent internet signal and battery life, the biggest concerns active traders would have on this platform would be fat-finger trades.
With this latest release, Questrade appears to have significantly improved their mobile trading experience. And, while there is clearly room for improvement for users, other Canadian brokerages with mobile trading apps, such as Qtrade Investor, Scotia iTRADE and Virtual Brokers, will have their work cut out for them to improve their ratings and user experience to match Questrade's current scores.
Discount Brokerage Tweets of the Week
With the weather warming up, sunnier skies may have lured some traders away from Twitter. Mentioned this week were Questrade, Scotia iTRADE, TD Direct Investing and Virtual Brokers.
From the Forums
Not so g-rate
Conversion fees are just one way online brokerages can make up for lowering commission prices. One CIBC Investor's Edge user found the multicurrency experience in dealing with USD to be less than appealing after this new feature was introduced. Learn more in this post from RedFlagDeals.com's investing thread (out of interest, see the original post celebrating the lower conversion fees before things were changed).
Cross Border Brokerage
For Canadians living or working in the US, the DIY investing experience can get a little bit complicated. Here is one post from RedFlagDeals' investing forum that provides some useful perspective of one Canadian DIY investor looking for a suitable online brokerage in the US that could also easily accommodate a switch when coming back to Canada.
Into the Close
Heading into the US Memorial Day long weekend means that trading action on Canadian markets will be noticeably quieter on Monday. Also, with the Sens now knocked out of the playoffs (but what a way to go), NBA finals a few days away and the House of Cards launch on the other side of the weekend, it seems like the perfect opportunity to relax and enjoy the sunshine and fresh air.  Just watch out for the bears.