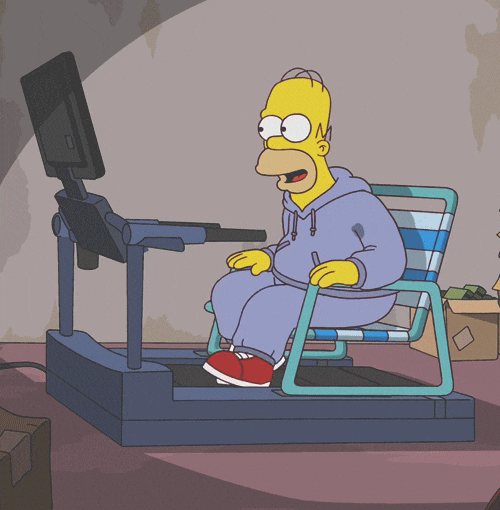 Summer is in full effect. And, as is typically the case, it's the time of year when folks work a little harder to tone up or bulk up for the beach. Interestingly enough, it looks like Canadian online brokerages are also taking the summer to get themselves into top form for the months ahead.
In this edition of the roundup, we stay with the summer vibes and keep things brief and easy. We kick off the roundup with an article about one online brokerage taking a measured approach to competing by using content effectively. Next, we dive into the chatter from DIY investors on social media and what investors were talking about in the forums.
CIBC ramps up new digital content
In last week's roundup, we took a look at how online investor education is evolving at Canadian online brokerages and, in particular, how online content is becoming a key area for online brokerages to differentiate themselves with as well as to deliver value to their clients. And, even though TD Direct Investing is a major force in the space, their bank-owned competitors are not standing still when it comes to content development.
This week we spotted two interesting content pieces on the CIBC Investor's Edge website which further validate the observations noted in last week's roundup about the importance of delivering good content.
The first small but still noteworthy development is the release of the latest edition of the CIBC Investor's Edge newsletter. Long time clients and regular readers of the newsletter will have noticed the changes in format to the newsletter, which were initially rolled out in 2016, as well as to the design of the Investor's Edge newsletter.
What is especially interesting about this summer edition of their newsletter, however, is that offers interesting content related to investing that is a bit more focused on what DIY investors might be able to use in understanding different investing strategies. Notably, articles in this newsletter focus on options trading basics as well as on momentum investing. Also interesting is the inclusion of a tax planning component that is often overlooked for DIY investors when it comes to 'educational' content, other than AT tax time.
From a content perspective, this investor newsletter is quite well done – short enough to be digestible, but long enough to provide some helpful information. The biggest draw of the newsletter, however, is that it is accessible to non-CIBC Investor's Edge clients. In this respect among its bank-owned peers, CIBC Investor's Edge is relatively unique.
CIBC Investor's Edge produces and publishes a newsletter for DIY investors that is available on the front end of their website (and also happens to be a part of a well curated section of educational/informative materials called the 'knowledge bank'). This is not what most of their competitors do and as a result, enables Investor's Edge to compete using educational content in a way that other brokerages aren't doing.
Another content element that caught our attention was the publishing of an upcoming webinar on RESPs that will be taking place in September. There are two interesting features of this webinar. The first is that it is being offered in English (on September 5th) and in French (on September 20). French language webinars are rarely found outside of typically French-focused online brokerages (Desjardins Online Brokerage or National Bank Direct Brokerage) or occasionally TD Direct Investing.
The second interesting observation is that the timing of the presentation is lined up with the 'back to school' point in the calendar as well as the month (September) with one of the highest rates of births in the calendar, which means that the topic is timely to be raising.
Overall, it appears that going beyond the content machine that is TD Direct Investing, there are signs among other online brokerages that there are opportunities to compete effectively and deliver value to DIY investors in the form of value-added content. CIBC Investor's Edge has shown that it is possible to put together a strong content offering at a reduced pace but still do it well. The next hurdle for Investor's Edge to overcome is to let DIY investors know these features exist.
Lightening Roundup
Here are a few small but potentially important items that crossed our radar this week.
TD Direct Investing continues to invest in growth
Earlier this week, the Globe and Mail published an article about TD's plans to boost its wealth management business by hiring about 200 financial advisers to come on board next year. Buried in that article was an interesting reference to ongoing projects and possible features. The first noteworthy mention on the direct investing side was that TD has invested $125M into revamping mobile trading functions and, most importantly, have set the stage for digital/robo-advice.  Another interesting reference was to TD having the appetite to acquire more new clients in the wealth management division, which will undoubtedly get people talking about who TD Direct Investing might consider partnering with or acquiring outright.
Good content on personal finance
Finding good content on the internet, especially those seeking out information on Canadian markets, is generally a challenge. Fortunately there are a handful of reliable and engaging sources from which to do so. Check out this podcast from Canadian Couch Potato which offers an interesting perspective from the Globe and Mail's Rob Carrick on the landscape for DIY investors in Canada and how he has managed to keep his own personal finance content relevant to changing populations of investors.
Speculation on E*Trade Financial merger
Earlier this week, an interesting article surfaced that looked at the likelihood of TD Ameritrade as being the most likely suitor to acquire E*Trade. While it is all speculative at this point, it is an interesting story to watch unfold because it sets up the business case for a deal being done with E*Trade.
The move in the US may also provide a hint of what's to come here in Canada. Questrade, like E*Trade, is an established player in a market that has seen substantial merger and acquisitions activity. While the price has to be right, for Canadian DIY investors, the possibility that Questrade ends up being acquired by a larger online brokerage is not as far-fetched of an outcome.
Discount Brokerage Tweets of the Week
Discount
Brokerage Tweets – Curated tweets by SparxTrading
From the Forums
Keeping Costs in Check
When it comes to online investing – especially for active investors – trading costs (such as commission) are important to consider. In this interesting post from reddit's Personal Finance Canada section, one user is trying to ascertain the difference between Interactive Brokers and a different platform to get started.
Slow to Move
While ETFs might be popular with investors, they may not be as popular as they could be. In this post from reddit's Personal Finance Canada thread, one user sparks an interesting conversation around adoption of ETFs by Canadian investors.
Into the Close
What an end to another crazy week. For Facebook shareholders, it's been a rough ride and the prospect of having a couple of days to reflect on what went wrong there is undoubtedly welcomed. Of course, in spite of the crazy headlines and stranger-than-fiction stories coming out in the news, markets continue to march upwards. Enjoy the trend while it lasts. Wherever your adventures take you for the weekend, have fun (hopefully in the sun) and make the most of the good weather – as there is undoubtedly a storm brewing on the horizon for DIY investors.