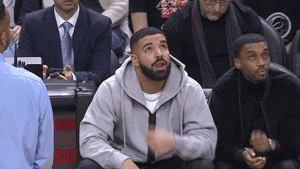 From Game of Thrones, to now a game of throws. Ironically, with the Toronto Raptors making it all the way to the NBA finals, getting onto the iron throne might actually be a tad easier than finding good tickets to the Raptors games. Of course, basketball fans aren't the only ones with a reason to cheer this week, as DIY investors are also in for some good news of their own.
In this edition of the roundup, we review the latest deal to cross our radar and (teaser alert) it's from a bank-owned brokerage who managed to make it back onto the deals board after a very short hiatus. Speaking of breaks, our second story spotlights one fintech firm that has charted a course to break the bank (model) and got a sizable endorsement to further that aim. Finally, we've also included a healthy dose of Twitter chatter and investor queries from the forums.
No More Tiers: CIBC Investor's Edge Launches Commission-Free Trade Offer
After a few weeks of relative quiet, it looks like the deals section is ready to spring back to life with the entry of CIBC Investor's Edge's latest promotional offer.  And, what better way to make waves in the deals pool than with the equivalent of a cannonball commission-free trade offer that has no tiers or advertised minimum deposit to qualify. Oh, and did we forget to mention that this is for 100 commission-free trades?
After reading the official terms and conditions for this offer, we were admittedly amazed that an offer of this magnitude has now come to market and that the usual strings that get attached to offers of this size didn't show up in those "T&Cs."  Also surprising was the brevity of the terms and conditions. It's unusual to see terms and conditions of a promotion that are this light. However, very little gets past compliance teams, so here's hoping that it sticks as is.
In terms of important information about the offer, the promo runs until July 31st and offers clients 100 commission-free trades that are good to use within 90 days of an account opening. This commission waiver offer applies to both equity and options trades, however, to clarify it does not apply to the per contract fee that is associated with options trading.
When it comes to commission-free trading offers, what is nice for investors considering this deal is that this is not a "rebate" of commission fees, but rather a waiver when the trades are made, so there is no waiting for a rebate. What this also means is that there isn't a minimum time required to keep the account open or a requirement to keep the account in good standing to qualify for this offer.
With the end of May now just around the corner, the addition of the CIBC Investor's Edge deal will help to smooth out the expiration of the HSBC InvestDirect cash back promotion at the end of the month. Shortly after that, there's also a BMO InvestorLine promotion that's set to expire. So, like the stock market lately, the deals and promotions section will likely see some volatility.
Big picture though, with CIBC Investor's Edge coming back into mix with a fairly sizeable and aggressive commission-free trade promotion, they're going to make a big splash in the deals pool. With RBC Direct Investing's offer also in play, our quick math shows three of the big five Canadian bank-owned brokerages with active offers. This should send a little peer pressure across the space, and we expect that at least one or two Canadian online brokerages will step forward with their own offers to increase their visibility during the summer months.
Strategically, there is very little downside to keeping an offer for DIY investors during the summer months. At best, investors will discover an offer that sways them into an online brokerage and at worst, the online broker gets to maintain visibility with DIY investors who happen to be looking around for an online broker during the summer months. Either way, this summer is looking to be a bit sunnier for DIY investors interested in getting into the markets for a hot IPO season.
Allianz Banking on Wealthsimple
This past week there was some Canadian fintech news that is having a ripple effect around the financial world. No, we're not talking about the cryptocurrency, but rather a literal wave of interest/concern that is sure to force digital teams and strategies at many of Canada's online investing firms back to the drawing board. It happened when global insurance giant Allianz decided to invest $100 million into Wealthsimple, a move that enables them to garner exposure (and unique access to) the increasing digitization of financial services.
Recently, it was reported that Power Corp now holds an 89% stake in Wealthsimple having invested over $230 million dollars into the robo-advisor, which may have something to do with Wealthsimple achieving a dominant stake (~78%) in this space. Though that is impressive, to put things into perspective, Wealthsimple is reported to have $4.5 billion dollars in assets under management and 130,000 customers, which shakes out to $30,000 per customer. So, while Wealthsimple has carved out a small foothold in the Canadian wealth management space, there are many much bigger rivals in the sandbox.
Nonetheless, this latest move by Allianz begs the question: why now? It seems like their decision to invest is a clear endorsement that the wave of digitization in financial services is poised to drastically alter the way in which those services are sought out and ultimately accessed.
Like any good investment, thinking about what the world will look like in five years and working backwards to today, it might be readily apparent that the world is moving towards "digital wealth." In particular, finding a scalable, technology-driven solution to connect with millennials is incredibly valuable – something both Power Corp and Allianz are banking on. The service providers of tomorrow need to figure out how to work with (and delight) the consumers on the cusp of being very wealthy but who have little desire or inclination to navigate the financial markets in an expensive manner. The list of service providers who do that well is remarkably short.
The level of capital being invested in and partnerships being forged with Wealthsimple mean they are looking well beyond just "investing" and are taking aim at more traditional financial services too – including banking. In fact, CEO of Wealthsimple Michael Katchen was quoted saying as much in a recent article on CNBC.
Something similar appears to be taking place in the US as well with Robinhood Financial – the online brokerage firm best known for their commission-free trading. Although the savings feature faltered out of the gate in December, they have made no secret of their intent to go after the traditional "savings" account (and perhaps more banking services). Thanks to its own funding round, at latest reporting, Robinhood is being valued at over $7 billion (USD). Interactive Brokers also has now built out an ecosystem of financial services beyond their online trading business which is aimed to keeping clients (and specifically their assets) within the Interactive Brokers tent. IB has also telegraphed "something big" in the works for this year so there's still another shoe to drop in their business evolution. Here in Canada, Questrade also made an interesting acquisition outside of the "wealth management" space by purchasing a mortgage lender.
Putting those pieces together, the picture is starting to emerge that "traditional" banks are being targeted for disruption on many fronts.
Despite being well-capitalized, funded, and wielding enormous influence, the large Canadian financial service providers must get their entire enterprises future-proofed if they are to withstand this onslaught. Wealthsimple has been able to grow to where it is because it has been a challenger-brand; it is not entrenched by tradition, maybe not even familiar, which makes its growth in the financial services space to this point all the more impressive. As Wealthsimple is starting to emerge as a Canadian fintech success story on the global stage, the principle guiding their growth might be best summed up by another Canadian great, Wayne Gretzky (ironically also a brand ambassador for TD), when he advised skating to where the puck is going.
Discount Brokerage Tweets of the Week
Discount Brokerage Tweets – Curated tweets by SparxTrading
From the Forums
A Bid of an Ask
One DIY investor wants to know what other forum users ask themselves when choosing investments. See what the big questions are in this Canadian Money Forum thread.
Bearly Optimistic
A DIY investor with a pessimistic outlook seeks advice on where to invest. Read on for insights and counterpoints from fellow forum posters in this Reddit thread.
Into the Close
With markets in the US closed on Monday for Memorial Day, it's likely to be a quieter trading volume day, which is probably OK because when the end of the week rolls around, it will be a lot louder for Raptors fans (and anyone in Toronto). Hopefully there's just as much to cheer about further up on Bay Street as there is at the bottom of it.
This one is for you, Jurassic Park pic.twitter.com/oec0CNIBy1

— ESPN (@espn) May 26, 2019