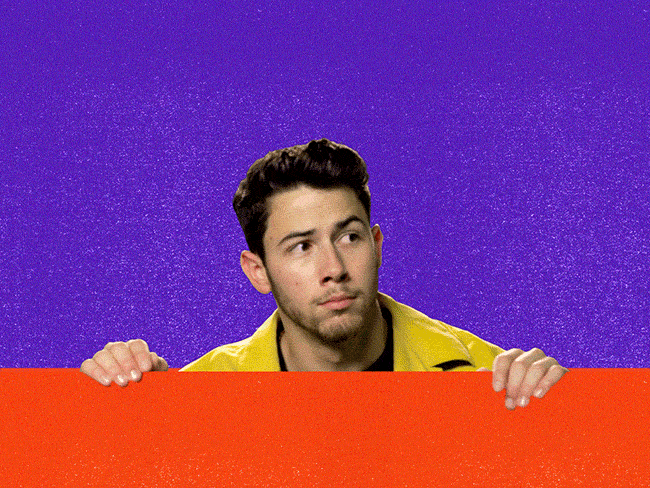 2020 is off to one heck of a start. Coronavirus, impeachment trials, airliner tragedy and now news of Kobe Bryant. There is no shortage of bad news to start the new year; however, for markets and investors, the focus on the future might offer a reprieve from the current storm clouds.
In this edition of the Roundup, we highlight some shining stars in the customer service department that are making things challenging for the bank-owned discount brokerage crowd. Of course, that's not the only challenge facing Canadian banks and bank-owned brokerages, as we cover a financial services firm that's flipping the script on bank-owned brokerages and likely touching off a wave of new competitive response from Canadian banks. As usual, we'll close out with investor commentary from forums and on Twitter.
They Serve, They Score: Canadian Discount Brokerages Outshine Banks for Service
With commission rates for online brokerages in the US falling to zero, there is growing pressure on Canadian online brokerages to revisit commission pricing. Already, the past three months have seen two online brokerages in Canada drastically reduce their rates. It begs the question though, when rates fall, what else will DIY investors do to evaluate the experience at an online brokerage?
One important category – especially around RSP season – is service. With many DIY investors either inquiring about or actively going about opening and/or funding RSP accounts, volume at customer service touchpoints is much higher than it is at other points in the year. That said, there are limits to the patience of investors – even Canadian DIY investors – when it comes to having to politely wait their turn to speak to a customer service agent regarding their account.
This past week, financial analysis firm Surviscor, published their latest rankings on the service experience at banks and online brokerages in Canada, and it provided some startling results for the customer service component of these service providers.
Starting first with the good news: Qtrade Investor was ranked the best in terms of service for the fifth consecutive year of these rankings. This is an impressive feat, especially as many other online brokerages appear to be under resourcing this key driver of the service experience. Even more impressive, Qtrade scored 98% on their service assessment – a near perfect in terms of the evaluation criteria.
Another interesting observation from these rankings is that two of the top four firms in terms of service are online brokerages. Questrade, a popular discount brokerage, placed third in these rankings with a respectable score of 90% (Questrade tied for third place with First Calgary Financial). The closest big-bank owned online brokerage was RBC Direct Investing which ranked 8th, scoring 79%. Amazingly, online brokerage is outperforming the banking services providers when it comes to connecting with customers quickly and appropriately.
Drilling deeper into the results reveals even more fascinating clues to the current state of customer service at Canadian online brokerages. The following figure shows the scores of the discount brokerages that were assessed during this ranking period. Of the 14 firms that were assessed, the biggest takeaway when looking at the field as a whole is just how far apart service experiences can be. The rankings ranged from 98% (at Qtrade Investor) to 4% (at Canaccord Genuity Direct). In fact, only five brokerages managed to score above 50%, and even then, after the second place score of 90%, scores depleted rapidly.
What really stood out from these scores, however, was the transition from fifth place Interactive Brokers (62%) to sixth place National Bank Direct Brokerage (35%). When asked on Twitter about the steep drop-off, Surviscor explained that "The calculation is based on a firm's performance versus industry peers. The lower % indicates that a firm has a tough time being a top 5 at any point and probably sits in the 60-80 hour response range. The high scores mean some downs at times but mostly ups which is acceptable."
The calculation is based on a firm's performance versus industry peers. The lower % indicates that a firm has a tough time being a top 5 at any point and probably sits in the 60-80 hour response range. The high scores mean some downs at times but mostly ups which is acceptable

— Surviscor (@Surviscor) January 24, 2020
For Canadian DIY investors, the harsh reality is that expecting a speedy response from an online brokerage is more the exception than the rule.
In looking at the top two firms, and in particular their commission rates, the position that 'you get what you pay for' doesn't really seem to account for the fact that Questrade is able to deliver a standard of customer service well above almost all other online brokerages even though their standard commission pricing is lower (on average). In other words, high commission prices don't equate to better customer service.
Unlike an online platform or a commission price, however, customer service may not be a feature that many clients ever really need to turn to. This explains why, for example, on the JD Power Investor Satisfaction survey, customer service does not factor heavily into the overall score. That said, long wait times, 'inaccessibility' or the perception of slow service are things that can drive clients who experience them to look for new business elsewhere.
That these rankings are scored on a relative basis is doubly challenging for the entire field of online brokerages chasing Qtrade Investor's service delivery model. Rankings such as these point out definitive leaders in this category of feature, so much so that service can be (and is) a key differentiator for Qtrade Investor. Further, service is not easy to change overnight, which means Qtrade Investor is likely to enjoy a decent shot at keeping their win-streak alive next year. At this point, only Questrade appears to be giving them a run for their money in the service category according to these rankings. And, unless online brokerages competing with the two Q-named firms don't want to see customers start losing faith in the service capabilities of their online brokerage, these rankings are a great wake-up call for change. Let's hope that call isn't left waiting on hold for too long.
Wealthsimple's Cheque-Mate to Canadian Banks
Up until 2020, the combination of online investing and personal banking was tidily summed up by the title 'bank-owned brokerage.' This year, however, it seems like we're going to have to come up with both a new term as well as find out what happens when online investing gets into banking.
This past week, Wealthsimple took yet another dig at the traditional financial service providers in Canada by offering a high interest savings account (2.4%) that now has a card that you can spend directly from. This brings Wealthsimple one step closer to being a brokerage-owned bank – something that doesn't yet exist in Canada or the formal vocabulary of the financial services conversation. And it is big news to be sure.
Not content with just rolling out a high interest rate, the new account from Wealthsimple, named "Cash," is also going to have a pretty slick-looking card and bring a whole new level of aesthetic experience to the ultimately forgettable, plastic debit card. Made out of tungsten, this is the kind of insta-worthy object millennials can't wait to get their hands (and phones) on, which means that the marketing snow ball is going to go full avalanche once this goes entirely live. 
A great case in point is from Robinhood in the US. The rollout of a high interest savings/chequing feature from Robinhood, paired with a very classy looking card, has shown to be a hit with younger audiences. For Wealthsimple, this foray into banking represents their strategy to simplify and democratize finance.
In addition to collecting interest and being able to make purchases with the card, here are some other features that sound remarkably familiar to what keeping your money with a bank could do:
Direct deposit
Bill pay
Interac e-transfers
It's also compatible with Google Pay and Apple Pay, has no foreign exchange transaction fees, and will refund ATM fees.
So, even though Wealthsimple started out as a 'robo-advisor', it has clearly got bigger plans in mind to handle financial services well beyond investing.  At some point, there will be an integration with Wealthsimple Trade and Wealthsimple, however, with the fact that Wealthsimple is leading the charge of being able to do what the banks do except cheaper.
Really at this point, the most elegant way to summarize what's about to happen is that this is likely going to be a 'shut up and take my money' moment.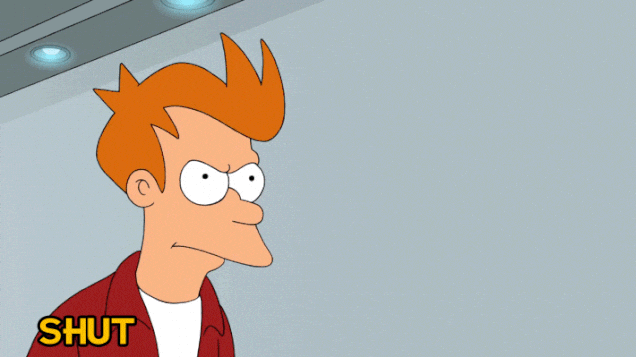 Wealthsimple just took the market for their services from Canadians interested in investing, to Canadians interested in earning. What a seismic shift in messaging, and the fact they have labelled this as just the beginning begs the most sacred question of great marketing, which is what are they going to come up with next?
We're staying tuned to find out.
Discount Brokerage Tweets of the Week
Discount Brokerage Tweets – Curated tweets by SparxTrading
From the Forums
Model Material
Redditors weigh in on the yearly model investment portfolio check-in released by the popular blog, Canadian Couch Potato. Click here to learn about some important changes, the removal of an individual three-ETF option, the debates over discount brokerage choice, and much more.
Getting Ready for the Big Gain
A curious user asks fellow Redditors to venture a guess about what the next big, unexpected, "once in a lifetime" stock opportunity may be. Answers range from water to niche biomedical technology to mushrooms lead into lively discussions in this post.
Into the Close
That's a wrap on the week that was. It's tough to close out the Roundup and open the week with a loss. But, as all traders eventually come to know, losses are part of the journey. Still, some sting more than others.
— Mr Steven (@Warshak27) January 26, 2020