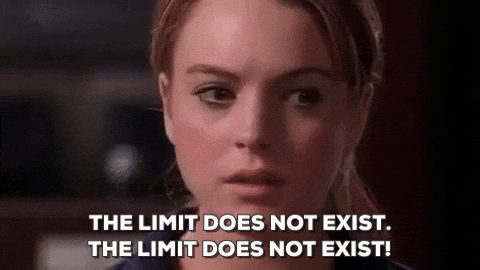 Trading is definitely a numbers game. This week for most investors the numbers weren't that great (unless you were short) yet, as many of the bank-owned online brokerages are well aware of, it's not so much today's numbers that are giving them cause for concern, but rather, the numbers of the future.
In this edition of the roundup, we take a deep dive into the story of one bank (who owns an online brokerage) who is publicly putting out a target of customer growth. Scroll down to learn more about the market fundamentals that may finally be the catalyst for some big changes to Canada's online brokerages and other financial services. Following that, we'll scan over a few minor developments by online brokerages including some interesting sponsorships for investor education. As usual, we'll be sure to include conversations of DIY investors on Twitter as well as from the investor forums.
BMO Looking for One Million New Clients
There's been lots of talk lately in the news about winning big. For one Canadian bank, however, the jackpot consists of customers, one million customers to be precise. While it has a certain Austin Powers ring to it, for the Canadian market, a million new customers is not as simple as it sounds however that is just what BMO is very publicly going after.
To make things a little easier, the timeframe BMO has given themselves to hit that target is 5 years. Of course, getting past the headline numbers, the challenge in front of them (and their peers) is not only to get one million new customers, but to keep those (and their existing) customers as well as keep everyone happy and wanting to deepen their relationship with BMO, which is a lot easier said than done. For some additional context, as of Q1 of 2018, BMO reported having 8 million customers in Canada.
First some math (yay) – the population of Canada in 2018 was reported to be just over 37 million people (as of July 2018) and by 2023, the forecast under the most optimistic projection puts the population at 40.7 million people, which means that there will be a net increase of 3.7 million people into the system. Of course, it's not just about how many are coming in, it's also about composition of the population – how many folks 18+ will be in the system from now through 2023?
One model of the Canadian population puts the proportion of individuals aged 15 to 64 at 65.7% in 2018 (24.3 million people) which will then contract to 62.9% by 2023 or about 26 million people – even so, that's a net gain of 1.7 million people in that key segment over that time. In the 65+ segment, the estimate for 2018 sits at 16.9% or 6.25 million. By 2023, that number (again under the best growth forecast) would reach 19% of the 40.7 million forecasted population – or about 7.7 million people.
So, on a net basis there is forecasted to be about 3.3 million more people (give or take) who could open a personal bank or investment account by 2023 under the best of scenarios.
For some additional context, the significant driver of population growth is projected to come from migratory increase rather than natural increase.
Finally, another important set of details, according to the Financial Post, was that RBC mentioned that they too are looking to grow their client base by 2.5 million clients by 2023 (which would work out to just over 900K per year) and the Bank of Nova Scotia is working hard to win 1 million clients also from Canada and around the world. Assuming TD sets its sights on a figure like RBC's and CIBC sets its sights on a projection similar to BMO or Scotia, that means the big five banks would be looking for about 8 million new clients (presumably they mean "net" new clients) collectively when there will only be about 3.3 million more people in Canada by that point in time – which is a huge discrepancy.
What could this mean for DIY investors in Canada – and the online brokerage market in general here in Canada?
Probably the first thing that jumps out is that the projections for desired new customers (which also don't factor in other smaller financial services providers) doesn't really add up with amount of "new" customers in the system. Clearly, there will likely be several banks (and the online brokerage units within those banks) that will underperform. It's safe to say that the banks will be looking beyond just Canada as a source for new customers, however, competing and winning on home turf is much easier (and less risky) than having to venture out into other markets.
Another really important implication is that there will likely be a significant push to cater to new immigrants. Over the next decade or so, the majority of growth in the Canadian population will be from immigration. Thus, from a branding point of view, the banks and financial service providers will need to reshape their visual and brand identity to be in line with an evolving definition of what it means to be Canadian.
For DIY investors, there's also a strong likelihood that online brokerages will be pushing harder to get clients. From aggressive switch campaigns to stronger incentive offers or greater investment in technology to deliver value, Canada's discount brokerages still have a few levers they can pull.
Finally, with such aggressive growth targets set by the banks, it is not inconceivable that we see further consolidation in the online brokerage space in Canada – after all why fight to acquire new clients when you can acquire them directly? At some point soon, the valuation on that strategy will make more sense if it doesn't already.
While BMO (and by extension their online brokerage BMO InvestorLine) was the focal point of this story, they are clearly representative of their peers in this space.
The challenge for financial services providers to grow in Canada is genuine and the race to innovate here in Canada is proof that financial services providers must become more efficient and scalable in the delivery of their services. There are already signs they are pushing the 'innovation' agenda – earlier in the month BMO announced the roll out of a digital wealth advice tool called WealthPath which should help simplify the provision of financial advice and in September, TD announced the partnership with The Hydrogen Technology Corp to provide a digital advice platform to TD Direct Investing clients.
If the US online brokerage market is any proxy, Canadian DIY investors can also look forward to technology playing an even more meaningful role in streamlining the online investing experience as well as lower commission prices. As the race for market share outpaces the growth in the Canadian investor market itself, the million customer question is which online brokerage or financial service provider will make something that Canadian investors will truly get excited about?
Quick Roundup
While there weren't many seismic moves taking place in the Canadian online brokerage space this week, there are some interesting developments making small waves.
Options Education Day Coming Up
In just about two weeks, the fall edition of the Montreal Exchange's Options Education Day will be taking place in Toronto. Now largely confined to Toronto and Montreal, Options Education Day offers the chance for DIY investors interested in learning about trading options to hear from practitioners and experts. Given the size of the Toronto market and its importance, there are four Canadian discount brokerages who are sponsors, with three of them having a significant footprint in Montreal. Sponsoring this event are CIBC Investor's Edge, Desjardins Online Brokerage, Interactive Brokers and National Bank Direct Brokerage.  This event is a great opportunity to meet and connect with fellow DIY investors in the options trading space while also learning some interesting perspectives or suggestions on options trading.
CIBC Investor's Edge Sponsors Trading Competition
Trading competitions are typically a way to get a hands-on feel for trading in the stock or options markets. While not novel in and of themselves, the Capitalize for Kids organization has done something unique by melding a trading competition with raising money for kids' mental health.
This unique organization brings together some of the most prominent figures in Canadian (and in some cases global) capital markets to collectively support improving mental health care in Canada for children. Since launching in 2014, Capitalize for Kids has raised over $5 million dollars for various children's mental health organizations.
For their part CIBC Investor's Edge is this year's key sponsor of the trading challenge and has provided the top prize of $10,000 in a CIBC Investor's Edge account as well as the opportunity to meet with CIBC executives. The runner up in the competition gets $2,500 in cash credited to a CIBC Investor's Edge account as well as a meeting with a CIBC Executive.

The trading competition runs for most of an academic year (October through March) and participants are given a virtual one million dollars to manage. The winner at the end of the competition is the individual with the best performing portfolio. Participants are only allowed to trade equities, ETFs and REITs listed on the TSX, NYSE and NASDAQ with a $500M or higher market cap. No commission fees are charged on these simulated trades. Interestingly, the trading platform participants get to use is powered by IRESS, so there is a unique opportunity to access top shelf trading software.
Even though there are a number of dynamics at play that would impact what these participants might choose to invest in, it was nonetheless interesting to see that the top 5 most widely held securities were:
Amazon
Canopy Growth Corp.
Aurora Cannabis Inc.
Tesla Inc.
Aphria
In addition to holding a trading competition, the Capitalize for Kids organized a conference featuring high profile capital markets personalities and executives from across the globe. That conference took place earlier this week and provided exclusive access to investment ideas from the pros and where these individuals would be putting their money to work. Click here for a recap of the conference including what professionals had to say.
Progress on the performance of students in the competition can be monitored here.
Discount Brokerage Tweets of the Week
Discount
Brokerage Tweets – Curated tweets by SparxTrading
From the Forums
Too Many Financial Cooks
When it comes to DIY investing, looking at the bigger picture is always a wise approach in fine-tuning your finance strategy. This investor put their financial "master plan" on the Personal Finance Canada forum for feedback and for help to tell them where they were going wrong. Have you got a master plan? See what others had to say here.
Tomayto, Tomahto
This curious investor was looking into robo-advisors and draws an interesting comparison between two seemingly similar institutions, Wealthsimple and Wealthbar. But with any comparison of online investing services it comes down to other factors aside from features and deals. Read how the two compared in this Personal Finance Canada thread.
Into the Close
That's a wrap on another turbulent trading week. With markets clearly pulling back and a myriad of other sources working against equities, this has not been a dull week by any stretch. Of course, with baseball, basketball, football and hockey going on, the hardest decisions will undoubtedly be what to tune into and what to tune out of. Oh and for those who are celebrating Halloween (or just the weekend), have a spooktacular weekend!