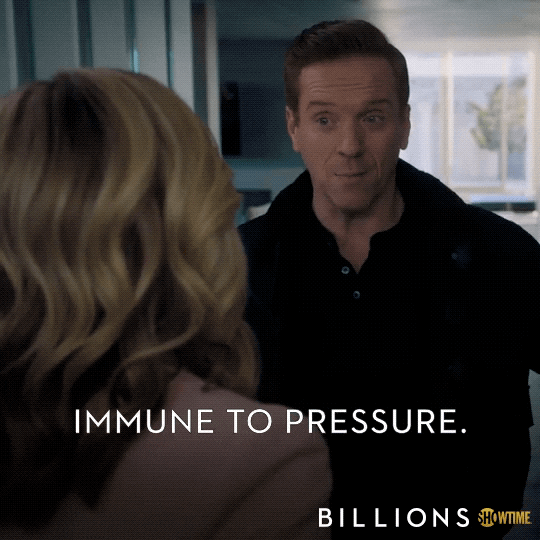 The Olympics are a very public stage on which athletes have to be prepared to do their best. In more ways than one, this year's games serve up some lessons to online brokerages on how to stay cool in the public eye, as well as under the pressure of intense competition.
In this edition of the Roundup, find out which US online brokerage appears to be taking the lead when it comes to innovative approaches for the new terrain of online investing and what it could signal for Canadian online brokerages looking to get creative with client experience. Next, we recap the highs and lows for Canadian online brokerages this week and close out with healthy dose of debate and chatter from DIY investor forums.
Interactive Brokers Positions Itself for a New Normal
There's no doubt the upcoming Robinhood IPO is going to capture a lot of attention from curious onlookers, analysts, and investors this upcoming week.
As a publicly traded company, there will be a lot of scrutiny on the operations and performance of Robinhood, and a lot more information to dive into on the kinds of efforts Robinhood is going to undertake to drive reasonable rates of return to investors.
While reporting performance might be new to Robinhood, one online brokerage that has become well-practiced to life in the public markets is Interactive Brokers. This past week, Interactive Brokers held their regularly scheduled earnings call, and while there were some blisteringly high headline numbers on client growth to report on, there were several interesting things that surfaced that appear to have flown under the radar that we see as reflecting a very agile move to navigate the new normal of online investing.
Record-breaking Client Growth
There's no question about what the headline is with respect to the latest earnings release.
Client growth compared to a year ago was up 61% to over 1.4 million client accounts. And while it may pale in terms of number of accounts when compared to Robinhood (which is estimated to have 22.5 million funded accounts), what stands out about Interactive Brokers is that the average account balance is $250,000. By comparison, the reported median balance of Robinhood account holders was $240.
Even though Interactive Brokers has a competitor offering to the Robinhood cost model (i.e. IBKR Lite), the primary revenue driver for the online broker is still trading commissions, not payment for order flow.
There were two other interesting things that popped up in the earnings call which didn't get much attention and one that should have gotten more attention but was not covered in the analyst Q&A.
Inactivity Fees Lower Friction to Restart
Earlier this month, Interactive Brokers made an interesting move by removing inactivity fees. On the surface, the move seemed to suggest that Interactive Brokers might be positioning itself to make an overture to some of the clients that would typically not qualify to have the inactivity fees waived – namely, individuals with less than $100,000 in assets or those who didn't generate at least $10 per month in commissionable trades. For an online brokerage that deliberately sets its sights on active traders, this seemed a little unusual.
Fortunately, this past week, the founder (and still active spokesperson) for Interactive Brokers, Thomas Peterffy, provided additional context for dropping the inactivity fees. Peterffy stated:
"we would like to hold on to the people who have had accounts with us to run them to continue to have accounts with us even if they become inactive for a while. And so, the account is open even if they just leave a few dollars. And then, when they are ready to invest again, they will do it with us."
Thus, the decision to waive inactivity fees was actually a move to hold onto active trader customers who would want a pause from trading. Instead of closing an account while it is not being used and potentially going to another source to reopen it when wanting to restart trading, by waiving the inactivity fees, Interactive Brokers is hoping that those lucrative, highly active traders will find it easier just to restart an existing account rather than try to open a new one.
This use case is a great example of looking at client behaviour and finding an opportunity to reduce the friction for a client who is behaviourally inclined to actively trade to be able to restart again.
As all online brokerages are aware, active traders are particularly hard to come by, so the motive behind the move for Interactive Brokers to remove inactivity fees makes a lot more sense when positioned in terms of retention as opposed to new client recruitment.
Investor Education Innovation
Another interesting development that was mentioned in the latest Interactive Brokers earnings call was an investor education initiative developed for the online learning platform Coursera. Interactive Brokers has developed and launched a specialization, entitled a "Practical Guide to Trading Specialization," which is actually comprised of four courses covering the following topics:
Fundamentals of Equities
Forex – Trading Around the World
U.S. Bond Investing Basics
Derivatives – Options & Futures
As of the date of publication of this edition of the Roundup, the Interactive Brokers course had a 4.3 rating (out of 5) from 45 participants and enrollment of just over 2,450 students.
In addition to being free, there is a significant bonus feature of getting a "shareable certificate" which can be displayed on LinkedIn. The very interesting catch is that in order to receive the certificate, attendees must complete a hands-on project. And one of the tools that students can use in order to complete the hands-on project is the Trader Workstation (made available via free demo account), which is the Interactive Brokers trading platform.
Investor education was mentioned in the quarterly results, indicating that this feature continues to serve a strategic purpose to better educate investors on how markets work – especially those investors who are newer to investing. Interestingly, this theme is also echoed among several Canadian online brokerages who are investing additional efforts to provide educational resources to online investors, many of whom are just getting started on their online investing journeys.
For Interactive Brokers, the Coursera investor education offering is a very polished mechanism to generate awareness and interest in the Interactive Brokers platform.
Beyond just awareness, however, the fact that users are being nudged to download the Trader Workstation is a savvy move by Interactive Brokers to directly market to, if not, onboard new customers. Granted, a course as demanding as this won't see a crushing flood of individuals flock to it; however, Interactive Brokers understands that their strategy on new customers is about quality rather than quantity. The added bonus that individuals who complete this course can share it on their LinkedIn profile will advertise the course as social proof and underpins just how innovative this latest move is from a marketing perspective.
As online brokerages here in Canada and in the US wrestle with trying to provide educational content that DIY investors will actually consume, this Coursera offering by Interactive Brokers provides an interesting example that other online brokerages are likely going to be inclined to consider replicating.
Crickets on Crypto
Of course, one of the big developments that we were listening for more information on, which surprisingly, did not get discussed on the conference call, was the launch of cryptocurrency trading on Interactive Brokers.
Earlier this year, we reported the launch of crypto trading by Interactive Brokers; however, there hasn't been much in the way of details provided since then. Perhaps not entirely by accident, Thomas Peterffy – a notable critic of cryptocurrency – also went on record as saying that he himself now owns some cryptocurrency.
The shift, it seems, sounds like capitulation.
Peterffy has clearly seen that there is at least some possibility of cryptocurrency becoming a valuable asset class regardless of his personal belief on the thing. Most traders understand that it's best not to fight the tape, and for the foreseeable future, cryptocurrencies continue to be a part of where money is flowing to.
What was said about the cryptocurrency trading at Interactive Brokers was minimal – the only update we received is that there is more news to come at the end of the month.
Once again, the remarks made over the earnings call and during the Q&A component of the call provide a unique window into the mindset and possible strategic direction of Interactive Brokers going forward. While the kinds of disclosures and discussions are usually well-vetted and rehearsed, the reality is that the occasional hint or nugget gets dropped.
By their own admission, despite the strong numbers posted for the quarter, Interactive Brokers (like other online brokerages) is seeing that there is a slowdown in the pace of online investors rushing to open an online brokerage account and trade it with the same fervor that they had last year or during the first calendar quarter of 2021.
To navigate the next normal, it's becoming clearer that new features and offerings are going to be required. In this case, it seems that for Interactive Brokers, features such as cryptocurrency trading, as well as client experience features, like reducing inactivity fees, educational resources, and ramping up of customer service are going to be important drivers to hold onto existing clients rather than purely seeking out new ones.
Canadian Online Brokerage Updates
While there's been lots happening with US online brokerages this past week, Canadian online brokerages have also been busy juggling their own ups and downs.
On the upside, National Bank Direct Brokerage announced the conclusion of the Biggest Winner competition. The ETF picking contest, organized by Horizons ETFs and sponsored by National Bank Direct Brokerage, is now in its 10th year with National Bank Direct Brokerage, having sponsored the competition for the past nine years.
This year, there were 2,620 registrants which, according to contest organizers, was the highest registration since the first edition of the competition. The winner of the competition managed to generate a six-week return of 25.67% and took home the top prize of $7,500. Second place won $2,500 and there were six weekly prizes of $500.
For National Bank Direct Brokerage, this contest is a unique way to boost awareness of the online brokerage and position itself alongside an important selling point: the fact that they offer commission-free trading of ETFs. Of course, the challenge for all Canadian online brokerages coming out of the pandemic is to find creative ways to connect with investors, especially at a low cost.
With a prize payout of $13,000 and just over 2,600 registrants, the numbers from an advertising point of view work out to just under $5 per registrant, which is an exceptionally good deal if some of those registrants end up taking a closer look at either Horizons ETFs and/or National Bank Direct Brokerage.
Even though National Bank Direct Brokerage has been a long-time sponsor of this event, the past year seems especially relevant in terms of the attention that this bank-owned online brokerage has been getting from online investors. And (see forum post below), the additional marketing activities that NBDB is undertaking will almost certainly help in generating more interest and curiosity.
On a literal down note, this past week also saw a number of online brokerages in Canada impacted by a technical outage from Akamai that took down brokerage trading during market hours. More than just online brokerages were impacted, with major banks in Canada, as well as major tech and business names, experiencing service interruptions.
In predictable (and understandable) fashion, Twitter and reddit were awash in acrimonious posts from unhappy online investors, many of whom learned the hard way just how fragile the online trading environment can sometimes be. And even when online brokerages aren't themselves the culprit, the fact that customers can't get what they want, when they want it, is enough to leave a digital trail of negative sentiment.
@BMO Investorline is down and I've been waiting for the call back for half an hour to sell the stock that have fluctuated 20% since. New customer and very dissapointed

— Valerie Nguyen (@ValerieVkNguyen) July 22, 2021
Interestingly (and fortunately), the immediate reaction from investors who were frustrated by the outage were tempered by other online investors and users who posted that the outages were impacting other sites and companies, and this was not an event that was broker-specific.
Nonetheless, the lesson for online brokerages is to be prepared for some (or many) users to take a shoot-first, ask questions later approach to service interruptions. The easier it is for online brokerages to communicate service status and cause of interruptions, the easier it will be for the "fact-checkers" to be able to broadcast reliable information to those users simply blowing off steam.
From the Forums
Word on the Street
When it comes to questions about online brokerages, there are the usual suspects that DIY investors are curious about. Lately, however, we've spotted more questions being asked about National Bank Direct Brokerage, such as this post from reddit, in which one user is looking for opinions from fellow DIY investors on this increasingly popular online broker.
Banter Ads
When it comes to advertising, there is simply no pleasing everyone. Of course, if the goal is to generate an emotional response to get people thinking (and talking), then mission accomplished. This fascinating reddit commentary emerged from the recent advertising battle taking place between popular online brokerages Questrade and Wealthsimple Trade.
Into the Close
That's a wrap on this week's online brokerage activity. There's no question that the Robinhood IPO and associated fanfare are going to be in the spotlight. Like everyone else, we're curious to see where the dust (and price) will settle on the first day, but this is certainly a week for the history books. And, speaking of history in the making, the Olympics are now well underway. Congratulations to team Canada for already making a splash at the games.