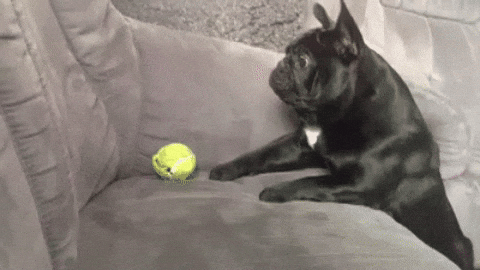 Hard to believe but the end of 2020 is almost here. Then again, a lot of what's happening is surreal. With stock markets continuing to rise alongside COVID numbers, and increasingly tightening restrictions here in Canada to try to wrestle the virus into control, it's hard to believe there is good news to be found. Fortunately, hope springs eternal, and while there are definitely some challenging times ahead, we're glad to be able to share a slate of stories of things to look forward to from online brokers.
In this month-end edition of the Roundup, we take stock of the activities that stood out in November – including the influx of deals and promotions for DIY investors. Staying on theme, we also dive into some important developments and exciting publications set to launch at SparxTrading.com that will shine a spotlight on the challenging year that was and how online brokerages overcame multiple challenges to deliver a record-breaking year. Being the month end, there's a special addition, which includes coverage of some interesting things that crossed our radar that we didn't get a chance to dive into more deeply this month. As always, we've got chatter and banter from DIY investors in the forums and from Twitter.
Days of Our Deals: Online Brokerages Lean Into Deals in November
It's fitting that on Cyber Monday we get to talk about deals and promotions for DIY investors.
November has been filled with a constant stream of deals updates, as almost all Canadian discount brokerages either stepped back into the deals pool or dove in for the first time.
With nine advertised deals now in the commission-free trade or cash-back category (10 if you include the latest deal from Wealthsimple Trade), online investors are able to pick and choose which deal best suits their needs.
For anyone keeping score at home, within the first week we saw offers from BMO InvestorLine, BMO SmartFolio, CIBC Investor's Edge, and TD Direct Investing come to market. Not far behind them came offers from Scotia iTrade and RBC Direct Investing. Finally, at the end of the month, we saw Wealthsimple Trade jump into the deals and promotions pool with a clever cash-back promotion.
At the time of publication of this Roundup, it appears that there is one promotion set to expire – the commission-free trade offer from National Bank Direct Brokerage – however, that might change heading into a new week. Not to worry, though, as there are numerous offers that are scheduled to be around until well into RRSP season, which ends at the beginning of March 2021.
Even though we've said this before, it is worth stating again. This massive influx of deals activity was a far cry from the promotional landscape we saw midway through 2020 when almost all Canadian discount brokerages removed their "top-tier" promotional offers.
The pullback in offering deals was largely the result of a tsunami of investors trying to get into the markets to take advantage of the COVID-induced volatility, and though COVID is still around, it appears that substantial market swings are not. The pace of investors opening up new accounts has also slowed down compared to the spring of 2020, which, according to some industry insiders, is a welcome reprieve.
As for the Canadian discount brokerages currently on the deals and promotions sidelines, we suspect they won't be there for too much longer. The space is far too competitive at this point not to be actively courting DIY investors with an offer. The question is more when than if the brokerages currently not offering either a commission-free trade or cash-back promotion will step forward.
One theme that is clear this year is that there appears to be a greater degree of targeting of specific investor segments going on than in years past. As is usually the case, big assets are what all online brokerages aspire to attract. However, outside of that group, there is a definite interest in the entry-point investor.
With the big deal days of Black Friday and Cyber Monday in the books, it appears that the stretch between here and Christmas could bring with it a few bonus gifts for DIY investors.
Lots to Still Look Forward To in 2020
It's been a storied year for everyone. For DIY investors, there have been once-in-a-generation opportunities to get into stocks that were panic-sold as well as to jump into stocks that have surged as a result of the shift to working from home.
All Canadian online brokerages were tested in multiple ways during and because of COVID, from having to be able to process the flood of applications for new accounts, to shifting operations and personnel to a remote-work model, to dealing with the ongoing challenges of the marketplace that demanded more features at lower commission prices.
Though there were certainly hiccups along the way, in hindsight, the Canadian online brokerage industry managed to weather an exceptionally challenging storm.
For that reason (and the fact that it is 2020), we thought it would be fascinating to hear from the leaders of Canadian online brokerages themselves, so we invited them to participate in our soon-to-be-released Look Back/Look Ahead series.
In this upcoming edition, readers will learn a lot about what 2020 has meant for various Canadian online brokerages, including the challenges they have faced (and overcome) as well as the opportunities for innovation that presented themselves during the year.
In addition to talking about the past, one of the most interesting features of this year's Look Back/Look Ahead series is what online brokerages have shared about what they're working on and what online investors can expect from them in the coming year. Stay tuned for our official launch announcement on Sparx's social media channels.
And, speaking of fun things to look forward to, we're still working away at the launch of a new Sparx Trading digital experience.
Our new website will feature streamlined organization and powerful new tools to help online investors looking for online brokerages. Exclusive sneak peeks will be shared on the Sparx Trading Twitter feed as well as featured in the Weekly Roundup.  
Lightning Roundup: More Interesting Developments
With so much happening this past month, it's tough to cover all of the interesting developments in as much detail as we'd like to. So, here's a quick rundown of things that crossed our radar.
Lots of Outages, Lots of Outrage
Twitter is generally a place where discussions can get heated, and people don't hold back on what they're thinking or feeling. In fact, it's arguably THE place online to vent/share just that. For businesses (like online brokerages), however, in addition to being a place where clients share their experiences, there's also an expectation of channels like Twitter to serve as a customer service channel.
November has been an abysmal month for many DIY investors across multiple Canadian online brokerages because of platform outages and downtime that occurred during trading hours at big bank-owned online brokerages and smaller operations alike. Many active investors found themselves ranting about outages as well as scary wait times to speak to customer service representatives.
For all of the good, the bad, and the (much) ugly, check out the tweets of the week from November in each of our Roundups.
Financial Literacy Month
November is Financial Literacy Month in Canada, and this past month marked the 10th anniversary of this initiative, which is aimed at helping Canadians be better informed about their personal finances.
There was a steady stream of content as well as activities online for individuals wanting to deepen their understanding of important financial topics. Interestingly, there were a lot of credit unions, independent personal financial bloggers, federal agencies or entities, and provincial securities regulators who were visible on social media.
When it came to investing – in particular DIY investing – there wasn't much in the way of dedicated content from Canadian online brokerages, despite the wealth of information they have on hand or have historically provided about the way in which online investing works. It seems like an interesting opportunity to have more of a voice on an important issue that would enhance the general public's understanding of what online brokerages are and how they function.
We believe financial independence is not a privilege, but a right.

This November, in support of Financial Literacy Month in Canada, we will be sharing some of our favourite tips to help you better manage your finances. (1/2) pic.twitter.com/ci9G2Jgg7a

— Questrade (@Questrade) November 3, 2020
One telling gap in the current state of awareness and communication around financial services options for investors is highlighted in the introductory stock market video produced by the Nova Scotia Securities Commission.
This video series does a great job explaining the basics of stocks, but when it comes to describing the options that individual investors may encounter, the fact that "robo-advisors" don't really get mentioned shows there are things consumers encounter in the world of investing online that don't quite match up to what is being explained in this video. Granted, the video focuses on stocks (rather than ETFs), but given the popularity of these instruments and that they pull investors into trading online, it might be a great follow-up video to provide for investors.
Despite the wealth of information (pun intended) on personal finance that has been shared during Financial Literacy Month, there are still lots of opportunities for either online brokerages or other members of the online investing ecosystem to step forward with more investor-friendly content.
From the Forums
Time Is Not on His Side
What's the safest and most practical way to start saving for retirement – at age 59? In this post, a Redditor asks for advice on behalf of their father, who is ready to start investing $2,000 per month.
Haters Gonna Hate
A Redditor asks in this post why the media seems to have a hate-on for TFSAs. A long and lively discussion ensues, debating whether TFSAs are good for everyone or just for the rich.
Discount Brokerage Tweets of the Week
Discount Brokerage Tweets – Curated tweets by SparxTrading
Into the Close
If you've managed to survive the gauntlet of Black Friday and Cyber Monday advertisements and email promotions, congratulations! With the holidays now less than a month away, investors will have more than just visions of sugarplums dancing in their heads – tax-loss selling deadlines are now looming, and there are bound to be some stocks that investors would love to leave behind as much as they would 2020. Of course, for the bargain hunters, there are also opportunities to peruse the deep-discount bin. Maybe there are a few more deals to be had after all. Here's hoping you have a profitable week ahead!
🌻Sunflower Timelapse from r/BeAmazed