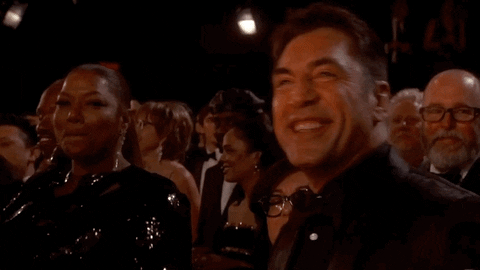 Whether it was the spectacle of having no host, the spectacle of who wore what or of who won what, there was a lot of hype leading up to the Oscars and after it was all said and done, the controversy persists. Of course, Canadian online brokerages are caught in a swirl of hype as well, with the RSP contribution deadline looming, this is perhaps the most buzzworthy week for anything and everything related to investing online.
In this edition of the roundup, while there may be no big celebrities or shiny statues, there is no shortage of commentary (albeit not about outfits). Starting first with one Canadian online brokerage who made a subtle but important shift on their commission pricing page which could tilt them out of favour with active traders. Next, we review the interesting last minute moves made by a pair of online brokerages to put their deals for RSP season in the spotlight and keep them on the radar of DIY investors. Of course, in keeping with the awards season theme, we profile some very interesting highlights from the latest online brokerage ranking to come out of the US. As always, we've got a great selection of DIY investor chatter from Twitter as well as from the investor forums.
Virtual Brokers Quietly Tweaks Trading Commission
Sometimes a small change can have a big impact. This past week, we took note of a small change to the Virtual Brokers pricing & commissions page, that at first blush, might not seem like a big change but is, in fact, an important one.
Late last year, Virtual Brokers announced a new commission pricing structure that lowered their commissions from $9.95 to between $1.99 and $7.99 per ticket. This pricing structure put the standard commission per trade at Virtual Brokers under most of their competitors – certainly those of most bank-owned brokerages (with the exception of CIBC Investor's Edge) as well as under the standard commission range of their long-time rival Questrade. There was, however, an important detail to take note of.
Commissions at Virtual Brokers were advertised "per ticket" rather than "per trade" which was uncommon for most of the other online brokerages who priced commissions per trade. For most everyday investors, per ticket pricing, though uncommon, wouldn't actually work out to being anything different. For active traders, however, the difference is important.
We previously reported that having a 'per ticket' system could favour active traders who wanted to scale into (or out of) positions by buying (or selling) multiple orders of the same security in the same day. Now with pricing moving to the per trade pricing, this removes that cost efficiency.
So, even though the terms used to describe trade commission pricing might be easier to understand for a wider audience or user base, the pricing advantage is no longer as clear to the active segment. Another point of possible confusion – the terms & conditions underneath the commission pricing table available on the website at the time of writing this Roundup still refers to the 'per ticket' pricing. We've reached out to VB for clarification and will post an update when received.
Deals Action Down to the Wire
With the RSP contribution deadline within reach, the deals action in the online brokerage space it is at an all-time high. Even so, there were still a few interesting moves heading into the final stretch to the March 1st deadline.
The first, and most obvious, is RBC Direct Investing ramping up the visibility of their 'pay with points' promotional offer. Specifically, the homepage of the RBC Direct Investing has this offer splashed in big, bold letters where it cannot be missed.
For a quick refresher, until March 1st RBC Direct Investing is giving points holders 20% more value by lowering the required minimum point redemption amount from 3000 points to 2500 points.
Points can also be used to pay for trading commissions, and with the current promotion, fewer points are required for a trade. Instead of the 1200 points normally required, clients can use 995 points instead.
Another bank-owned online broker running hard to the RSP contribution deadline extended the deadline for their offer from the end of February to the first few days in March. BMO InvestorLine extended the deadline for their current cash back promotion from February 28th to March 4th – a move that enables the ultra-last-minute contributors to benefit from the promotion especially if they're on the west coast.
As the clock ticks closer to the deadline, keep in mind that there is also another deal set to expire – TD Direct Investing's tiered commission-free trading offer. This deal is timed to expire on March 1st so, for any procrastinators, this is crunch time.
Best Online Brokerages in the US Announced
In the spirit of the Academy Awards, and continuing the streak of awards for best online brokerage that have taken place in February, south of the border there was also a rather high profile announcement for the best online brokerages for 2019. Barron's magazine published their 24th edition of their US online brokerage ranking which profiled 14 US brokerages.
From the Canadian vantage point, it is interesting to peer over the fence to see what some of the more noteworthy features are in the US online brokerage space. According to Barron's, the five categories of features or experience that DIY investors expect in 2019 are comprised of: personalization, accessibility, convenience, thoroughness and sophistication or "PACTS".
In terms of the top performers in this year's ranking – which reports performance using a five-star ranking – Interactive Brokers came out on top with 4.5 stars. The top performer last year as well, the repeat performance is impressive considering the speed and scope of changes taking place in the US online brokerage marketplace.
One interesting observation of the field that we also have noted on several occasions is that "active trading" firms are increasingly targeting less active clients with features geared towards less frequent traders. Interactive Brokers is a great example of this, with features like a credit card, bill payments and high interest on uninvested cash, there are certainly mainstream investors as well as active traders who might find that feature stack appealing.
The top five performing firms in this year's ranking were:
Interactive Brokers
Fidelity
E*Trade
TD Ameritrade
Merrill Edge
So, what is life like for DIY investors on the other side of the border when it comes to online brokerages?
One interesting feature is substantially lower cost per trade. Although Canadian DIY investors have started to see zero commission trading start to emerge, the reality is that the US has a greater variety of lower cost or no cost trading options. For example, Merrill Edge now offers 100 commission-free equity trades per month for clients with assets over $100,000.
Commission-free ETFs are also another area where the US online brokerage space has a considerable advantage over Canadian brokerages. With catalogues of commission-free ETFs that range into the hundreds, there is certainly lots Canadian online brokerages can take note of from the performance of their US online brokerage counterparts.
Perhaps the biggest difference in terms of online brokerage experience for DIY investors in Canada compared to the US is when it comes to technology. While online account opening is still a work in progress at some firms here in Canada, there are virtual reality portfolio management tools already under advanced development from firms like Fidelity, or AI integrated trading experiences with firms such as TradeStation or Interactive Brokers, or smart home connectivity with trading applications at TD Ameritrade. Over the fence, it is truly a brave new world when it comes to technology.
On a side note, this edition of the Barron's ranking was written by an author new to the Barron's ranking, Matt Miller. Up until last year, these rankings were conducted and written by Theresa Carey (for the past 23 editions!) who has since moved over to Investopedia. One of the features that appears to be sorely missed by readers is the full spreadsheet of comparisons that appeared in year's past.
What is interesting to take note of in the US online brokerage rankings that may impact Canadian DIY investors as well as online brokerage firms here is the rapid ascension in ratings that tastyworks has demonstrated.
Largely focused on options trading and founded by Tom Sosnoff, (who also founded and sold Thinkorswim to TD Ameritrade), the playbook of tastytrade (the media arm that is associated with the brokerage tastyworks) is impressive. The brokerage arm – tastyworks – was launched in 2017 so to rise to a middle of the pack ranking overall in such a short span of time is a sign that they are making significant strides with investors.
Why this is worth watching as a force within the online brokerage space here in Canada is because tastytrade's second largest audience comes from Canada. Already, tastytrade has a nascent relationship with TD Direct Investing – having done joint events with them in the past. This definitely give TD Direct Investing a leg up on the other Canadian brokerages who would want to deliver access to a unique personality and product in the options trading space.
The key takeaways for Canadian online brokerages is that as Canadian DIY investors get to see what's going on across the border, there will likely be a similar demand for a more rapid and innovative technology experience, lower cost for trading commissions, greater diversity of ETF trading commission-free and exceptional trading-related content. In a nutshell: they have to figure out how to do way more than they're currently doing now, and do so in a falling commission-rate environment.
Discount Brokerage Tweets of the Week
Discount Brokerage Tweets – Curated tweets by SparxTrading
From the Forums
Straight to the Points
Value investing is all about getting more for your dollar. It's no surprise then that DIY investors sparked a conversation on RedFlagDeals.com's investing thread about RBC Direct Investing's pay with points promotion set to expire at the beginning of March. Check out what investor's had to say about the merits and limitations of this offer.
Trader's Remorse
Despite the different coloured logo, things may not always be greener on the other side of the online brokerage fence. One investor had second thoughts about their move from Questrade to BMO InvestorLine, in this post in the Financial Wisdom Forum. Read about what fellow forum users had to offer in the way of sage advice.
Into the Close
That's a wrap on the action for another week. If you've watched any major sporting event or TV event or even surfed around online, you've likely seen at least one discount brokerage or robo-advisor pushing hard into the RSP contribution deadline. For those who've already tied a ribbon around their RSP contributions for the year, congratulations, there's one less thing to worry about this week – but if you're looking for anything to get your nerves frayed, good news, there's lots on the US and Canadian political scene to keep you from resting on your laurels. Have a winning week!