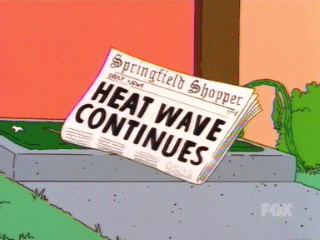 There's no doubt about it, summer is here. While the prescription for most folks is to take it easy, online brokerages have been doing anything but resting up so far this year.
In this month-end edition of the Roundup, we focus on the launch of a new trading dashboard by a big bank-owned online brokerage who is hoping to make strides with the active DIY investing crowd. More new features abound as we highlight announcements at popular online brokerages and some associated chatter from the DIY investor forums.
RBC Direct Investing Launches New Trading Tools
As any seasoned online investor knows, being adaptable and capable of change is a prerequisite to finding new and interesting opportunities to invest in. That said, when it comes to the platform and interface used to pursue those opportunities, changing things around can often be a stressful affair – especially for those individuals who like to have things "just so" or who are familiar enough with the way things have been for some time. Inertia, it seems, is the enemy of momentum.
This past week, one of Canada's largest and most recognizable bank-owned online brokerages, RBC Direct Investing, officially announced the launch of yet another new feature this year: a new trading dashboard.
At its core, the trading dashboard is intended to provided active investors with a nimble environment in which to manage and execute trades of stocks and ETFs. Actively trading stocks is more time and opportunity-sensitive than passively trading stocks, and as a result, the features required to make and act upon decisions quickly need to be able to support that.
As popular as RBC Direct Investing may be with investors, one of the areas in which several of their bank-owned peers, such as TD Direct Investing and Scotia iTRADE, have managed to outcompete RBC Direct Investing has been in the active trader segment, specifically because of the trading platform experience.
The existing (and now "Old") RBC Direct Investing trading dashboard provided some of the essential features of a trading-focused user experience, such as the ability to efficiently place trades, and monitor watchlists and level 2 activities.
In the newest incarnation of the active trading experience, RBC Direct Investing has maintained the purpose of the trading dashboard, which is to provide a streamlined trading experience, but has completely redesigned how users can manage information related to tracking and trading stocks and ETFs.
Of the many changes to the user experience that the new trading dashboard introduced, one of the most striking is that the new dashboard enables significant customization of how information gets organized.
By using floating windows, known as widgets, inside of a "workspace," a user can organize account information, watchlists, charts, quotes, and more in virtually any layout that best suits them. And with five workspaces that can be easily navigated through, there is enough opportunity to track a respectable amount of information quickly and efficiently.
Another huge improvement to the trading experience is the charting on the new trading dashboard. Although it takes a little getting used to, once over the learning curve, there are multiple chart indicators that users can do research with. And, for active traders, it is nice to be able to look for different kinds of technical setups as well as to create notes on the charts themselves. Being able to annotate things like entry and exit points along with reasons on the chart is a big time-saver.
Ironically, one of the biggest strengths of the new approach to design and rendering of trading-oriented information is that with so many moving parts, finding where things are is going to take some getting used to. While watchlists are at the core of the transition from the old system to the new, not all the information about a security that was available in the old version is available in the new (yet).
On that last point, it is clear that RBC Direct Investing is actively collecting feedback on their new trading platform experience, and will (likely) be continuously working to enhance the offering for DIY investors, so this new platform will still evolve from its current state. The nice thing about the configuration of the design is that it is very modular, so changes and improvements can be made without negatively impacting all clients and new enhancements.
In turning to design and modern interfaces, the new dashboard feels more at home in 2021 than does its predecessor. That said, the new interface also has new jargon for DIY investors to have to learn in order to navigate this platform. For example, labels such as "Hub" and "X-ray" do not clearly convey what those things do, which then requires users to learn and remember this information. If there's an area in which the dashboard will have to be mindful, it's focusing on being intuitive while at the same time providing something unique to the brand.
Recognizing that active investors and traders have different, and likely more complex, needs and requirements than novice investors, the new trading dashboard is a step in the right direction for RBC to provide these valuable segments of users with enhanced functionality. By enabling a highly customizable interface, the platform experience can be configured by the user and thus change along with their changing needs and preferences. If there's one thing that can be counted on, it's that the world of DIY investing is going to continue to change. The challenge for all Canadian online brokerages is whether or not they can keep up.
More Online Brokerage Features Keep Coming
RBC Direct Investing wasn't the only Canadian online broker making big feature announcements this past week. Three other online brokerages had new features to showcase, which is a clear signal that the self-directed investing space is going to be incredibly busy heading into the end of the year.
All of the new features will undoubtedly need to be marketed as well, so it seems like even though new items are going live in the summer, they're going to be around and in the spotlight for quite some time.
Here's a run-down of some important new developments:
Interactive Brokers Launches Credit Card in Canada
Convenience has always been one area that bank-owned online brokerages in Canada have enjoyed a clear advantage over independent brokerages. Whether it's Canada Post, tech giants like Apple, or retailers like Walmart, the walls around the banking business are being pursued on a number of fronts. This past week, the credit card landscape in Canada just got a little more crowded, and the online brokerage space a whole lot more interesting, as Interactive Brokers Canada announced the arrival of the prepaid Mastercard for Canadians.
This credit card has been available to Interactive Brokers clients in the US for several years, and offers incredibly low interest rates. The fact that it is now being rolled out into Canada is a signal that this program can be delivered cost effectively and with a high degree of confidence. In short, Interactive Brokers has likely figured out how to position this service to its clients – many of whom are active traders – as a way to deepen the relationship with these clients.
While the headline and interest rate will undoubtedly get the attention of financially savvy investors, the details for this card will certainly be a bit of a barrier to adoption. In particular, there are restrictions on the number of point of sale transactions that can be done in a day, as well as limits on withdrawals and purchase amounts.
That limitation in mind, combined with the ultra-low interest rate, suggests that this product offering may represent an alternative to having to tap into a HELOC. With an advertised interest rate of 1.63% (at the time of publication), it will almost certainly raise some eyebrows. In several reddit forums, it has already generated an interesting discussion regarding how and when this kind of card could be useful.
Questrade Bulks Up on Research
This past week, Questrade announced its latest feature category: more robust research. Using "big data" to process multiple input points, the new service for Questrade clients, called TipRanks, aggregates and reports investor data and provides tools for DIY investors to conduct additional research.
While research may not seem like the most popular user feature, in reality it makes a big difference to finding or validating a trading decision. Historically, Questrade has lagged behind its peers in the research component, however, this latest foray into the research pool will be interesting to watch.
From the Forums
Who Let the Doge Out?
This past week offered Canadian online investors a boost as Wealthsimple added 14 new coins to its suite of cryptocurrencies offered to trade. With so many coins available to be traded now, users on this reddit post weighed in on the expansion of crypto trading at Wealthsimple, and shared what coins they'd love to see become available.
Mass Market
With a clear interest in increasing the accessibility of investing, is it any wonder that marketing would need to be involved? Cue Wealthsimple Trade, who was called out in a (mostly respectful) exchange on reddit. At issue is the saturation of advertising for Wealthsimple Trade and how clients and observers are "not over it."
Into the Close
Canada Day is just around the corner, and the week ahead will be shorter because of the statutory holiday. Similarly, the US statutory holiday the following week will also slow things down on the trading front for Canadian DIY investors. Wherever you choose to spend this year's holidays, we hope it is safe and restful.