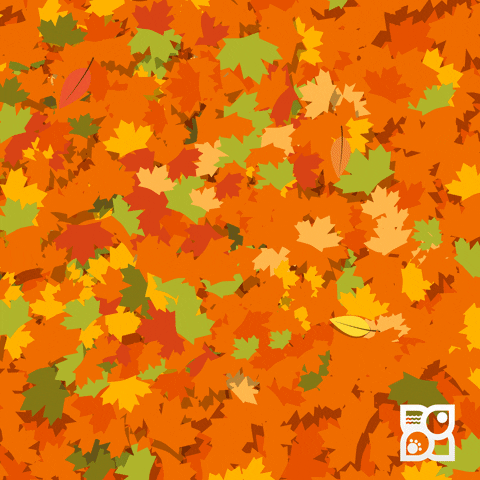 Now that the Canadian federal election is (finally) behind us, there's little to distract us from the fact that the RSP season ramp up is just around the corner. If there is one thing that is synonymous with elections, however, it's constant polling – something that has interestingly become a focal point in the online brokerage space as well.
In this edition of the Roundup, we review the launch of a new investor sentiment index developed by one of Canada's largest online brokerages and explore where the upside of sentiment tracking may lie. Next, we take a look at some important updates on the zero-commission trading file, including a big name entering the US and an update to what's unfolding here in Canada. Finally, there's lots of new-feature buzz in the forums – from crypto to new mobile apps.
Tracking the Pulse of Investors: TD Direct Investing Index
Regular readers of SparxTrading.com know that we're bullish about bulls and bears – and measuring self-directed investor sentiment. So, we were delighted to see one of Canada's largest online brokerages, TD Direct Investing, announce this past week, the official launch of a new tool that measures investor sentiment.
The TD Direct Investing Index is a compilation of metrics that reflect the optimism (bullish) or pessimism (bearish) of self-directed investors based on trading behaviour from the prior month. The four key areas that comprise the index measure whether investors were:
Buying or selling more
Buying (or selling) more on a rising market
Buying more at the top of a market
Retreating to less risky investments
Like all indices, however, the details on the underlying methodology matter.
The specific definitions of these parameters are detailed on the TD Direct Investing Index help page as is information on the frequency of publication of this data (monthly) and information that is on the index web page.
There is lots of interesting data for self-directed investors to poke around, most notably historical data on the overall sentiment score. Historic data exploration comes in two views: the past 13 months or the previous two years. What is especially appealing to the data enthusiasts is the filter function which enables users to analyze age, regional, trading style, and sector data in fairly granular fashion. Data can be filtered across stocks being bought, sold, or held.
Ultimately, how useful this index is will come down to what individuals can do with this information. For example, will DIY investors make decisions about investing based on what they're seeing other investors do, especially given the lag time? Will it help them (reliably) identify a good time to buy or sell? Potentially identify names of interest to invest in? Or is it just "nice to know" information that will add to the noise of numbers and stats to sift through?
Regardless of the usefulness this tool ends up having for self-directed investors, for TD Direct Investing, the creation of a sentiment index provides a rich source of content to be able to talk about.
The TD Direct Investing Index web page contains a lot of data and is coupled with a video segment that reviews that data as well. While this tool takes things to a new level of depth and complexity, TD Direct Investing is not alone in reporting the activity of their user base for a source of content.
Among Canadian online brokerages, Wealthsimple Trade, Questrade and RBC Direct Investing, for example, all have reported on what investors on their respective platforms have traded. None, however, have taken it to level that TD Direct Investing has. And, in the US, there are several examples of online brokerages taking a similar approach to reporting. TD Ameritrade has its Investor Movement Index and E*TRADE regularly reports data on investor sentiment as well.  
Robinhood was infamously the source of investor trading data. That data was available via API and sites, such as Robintrack, reported on the trading activity of Robinhood investors, which, in turn, enabled other investors to trade alongside (or against) that activity (before Robinhood shut down their API in August 2020).
The amount of work put into the TD Direct Investing Index is sizeable, which also means that it is likely going to take considerable effort to maintain. So, while other online brokerages might be able to put something like the index or another sentiment-like indicator together, sustaining it will require considerable resources.
For now, it seems like return on investment for the TD Direct Investing Index will be in marketing value. The fact that the index data is available on the public facing website (versus being made available only to existing clients) offers a reason to keep coming back to that site for anyone interested in the data it contains.
Ironically, the complexity and detail that make the index useful for analysis might also be its biggest limitation.
There is a clear trend in design among online brokerages and fintech firms towards simplicity and reducing information. The TD Direct Investing Index, however, has so much data that only investors who are highly invested (pun intended) in learning about DIY investor sentiment would really keep coming back to this tool on a regular basis. Despite the strong pun game and occasional Drake lyric references in the write-ups (shout out to the compliance folks for letting the mullet references through), there's a lot of information to process, which might lead some readers to say…I can't even. (Not us though.)
Zero-Commission Revolut-ion Continues
With zero-commission trading now table stakes among the largest online brokerages in the US, and despite the chatter about clamping down on payment for order flow by the SEC, there are still fintech companies taking a shot at entering the online investing space.
This past week, another big fintech name, Revolut, signalled their intent to offer commission-free stock trading in the US. Last month, PayPal was in the spotlight after they too were reportedly making progress towards launching a stock trading platform, and while it wasn't specified as to whether or not they too would be a commission-free trading platform, it is almost a given at this point considering rival Square's Cash App provides commission-free trading.
Despite the extensive regulatory hurdles to entering the Canadian online brokerage market, it seems that Freetrade, the UK-based zero-commission online brokerage we first reported on in August, is continuing to add to its search for Canadian talent to help expand here.
Earlier this month, Mogo Inc, who announced earlier this year that they, too, would be entering the commission-free online trading space, completed the acquisition of Fortification Capital, which is being renamed to MogoTrade Inc. According to the press release, Mogo's founder and CEO, David Feller stated "The acquisition of Fortification represents an important milestone towards the launch of our new commission-free stock trading platform, providing necessary components on the regulatory and technology side to complement our existing capabilities."
After the launch of commission-free trading by National Bank Direct Brokerage, there has been a lot of discussion among Canadian self-directed investors, as well as online brokers, as to what will happen next. While we're generally reluctant to report on rumours, there is chatter of a large bank-owned online brokerage prepared to roll out commission-free buying of stocks and ETFs, which if true, would almost certainly trigger others to match. Rumours are also swirling about a "digital" bank in Canada also.
Internationally, it appears that zero-commission trading is continuing to gain traction, so it's now a matter of when, and perhaps how, not if Canadian online brokerages follow suit. The trend emerging is that fintech firms view stock trading as one of series of financial services that they can offer, which sounds like a familiar value proposition to the traditional message pitched by big bank-owned brokerages.
That said, even in the case of Revolut stepping into commission-free stock trading in the US required a significant runway (almost a year) of discussion with regulators before getting the green light to proceed. For firms looking to enter Canada, that runway could be substantially longer and barring any big name jumping into the Canadian space (like a certain well-known US financial institution), the existing online brokerage providers have a bit of time to position themselves accordingly.
From the Forums
App Quest
Fall leaves aren't the only things changing colours this season. Big changes are coming soon at Questrade, as mentioned in this post on reddit. Find out the reactions from self-directed investors to recent news of a new mobile trading app and changes to the web interface.
Tales from the Crypto
It appears the crypto trading experiment at Wealthsimple Trade is gaining traction. In this post on reddit, investors weigh in on the pros and cons of being able to deposit more crypto into their Wealthsimple trading accounts.
Into the Close
With the end of September now almost here, it is important to recognize a couple of important upcoming events. First, the National Day for Truth and Reconciliation offers a chance for all Canadians to learn about, reflect, and engage in dialogue about the harrowing chapter in our history related to residential schools. September 30th 2021 will also mark the second "Make the World Better Day" at Sparx, where our team will be taking on the challenge of using our time and talents to positively impact the world around us. Anyone curious about the day can follow the Sparx Publishing Group on Instagram for updates.