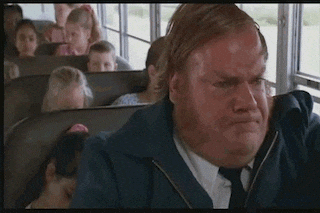 While most traders would agree that the stock market is volatile, the news cycle makes it seem like the stock market is as level as a prairie highway. From Teslas to testimony to tariffs, this past week has given traders a lot to ponder, however when it comes to markets, fundamentals continue to drive the bus.
This edition of the roundup shines a spotlight on action here in the Canadian discount brokerage space, starting first with the latest cash-back offering to come from an online brokerage. From there, and in sharp contrast to the news, we highlight one online brokerage who is successfully using Twitter as a force for good with a recent investor education session. As always, we'll serve up the latest (and unhappy yet again) tweets from DIY investors as well as a pair of interesting forum posts.
CIBC Investor's Edge Launches New Deal
This week saw the launch of a new cash-back promotional offer for DIY investors by CIBC Investor's Edge. There are a couple of important reasons why this offer is noteworthy, one of which is that it comes with a customized SparxTrading.com promo code, Sparx18. More on that in just a moment.
In terms of the offer itself, this deal is a tiered cash-back promotion consisting of three deposit/reward levels which are structured as follows:
Deposits of between $25,000 and $49,999 are eligible for $100 cash back
Deposits of between $50,000 and $99,999 are eligible for $200 cash back; and
Deposits of $100,000+ can receive up to $400 cash back.
This offer is available through March 24th, 2019, however cash back payments are timed around when accounts are funded.
According to the deal terms and conditions, the cash back reward will be deposited on the week of March 24, 2019, for transfers received by December 31, 2018; transfers received after December 31, 2018, but before May 1, 2019, will receive cash back on the week of July 1, 2019.
Another important feature of this offer is that it is available to new and existing clients who use the exclusive promo code: Sparx18. For new clients, the promo code can be used for this deal when opening an account online. Existing clients can get in touch directly with Investor's Edge by requesting a call and be eligible for this offer by mentioning the Sparx offer.
As the leading source for Canadian online brokerage offers in Canada, we're thrilled SparxTrading.com was tapped as the go-to source for the launch of this new cash-back promotion. Of course, the real win is for Canadian DIY investors who can now access another cash-back offer – a promo type that is especially popular. This brings the number of cash-back promotions from a bank-owned brokerage to two (the other being from BMO InvestorLine).
With so few other Canadian brokerages currently offering cash back promotions, CIBC Investor's Edge will undoubtedly stand out on the deals and promotions list, more so because of the dollar amounts that are part of the offer itself. And, while a lot can still happen between now and the closing date of this deal after the RSP contribution deadline, this latest move by CIBC Investor's Edge shows they're ramping up for a very active fall and winter.
BMO Wealth Back on Social Media
While Twitter might be the first place folks go for breaking news or weighing in on celebrities, entertainment or pop culture, BMO InvestorLine and SmartFolio are starting to demonstrate just how effective a platform Twitter can be for boosting awareness of and engagement with personal finance conversations.
This past week, BMO ran another one of its popular Twitter chats with media personality, Lena Almeida (@Listen2Lena) to discuss topics related to personal finance and investing.
Like the Twitter chats done with BMO in the past, this most recent session followed a familiar format. For starters, the session was about an hour long and members from BMO's wealth management team were on hand to help answer questions that audience members had. Also making a reappearance, cash prizes. There was $600 to be won which was comprised of two $50 gift cards and one grand prize of $500 at the end of the session.
As for the questions themselves, there were five questions that were asked and answered during the session:
Emergency Fund, Major Purchase (i.e. dream vacation, home etc.) or Retirement… what are you saving for?
To those who have identified what their saving goals are, are you investing your savings?
Do you ever feel overwhelmed by all the options when it comes to investing your savings?

Fact or fiction? A TFSA is just a fancy name for a plain old savings account
Fact or fiction? Savings can wait when "life" happens

What is your biggest takeaway from tonight's chat?
There was clearly a theme of talking about savings, what those savings can be used for and naturally, how to grow those savings with different investment products. It was especially interesting and useful to see how Lena answered the questions as well, something that added a definite sense of authenticity to the conversation and offered examples of someone sharing their experiences but also a genuine manner in which encourage others to participate by sharing their stories and questions.
BMO Twitter Chat 09-25 – Curated tweets by SparxTrading
What is especially interesting about these Twitter chats is that BMO and their team have managed to create a content experience online that is both educational and engaging, which is especially tough to do with most personal finance content (let alone on Twitter). By turning this into an hour-long conversation about financial goals, throwing in some cash prizes, interesting personal finance facts, copious amounts of GIFs and working with some Twitter influencers, BMO's wealth management team has found a creative way to reach the right audience.
For other online brokerages, there is clearly a challenge to rival firms like BMO (InvestorLine) by doing something similar. For BMO's competitors, getting it right will likely not be quick nor painless. That BMO has enjoyed a considerable head start means that the other online brokerages will be playing catchup for some time. Even more significant though is that even though it was for a brief window, these chats show that Twitter isn't only for breaking news or controversy, it can be used to create opportunities to connect and learn.
Discount Brokerage Tweets of the Week
Discount Brokerage Tweets – 09-28-2018 – Curated tweets by SparxTrading
From the Forums
Newbie Investor
One new investor asked a simple yet useful question in this thread from Reddit's Personal Finance Canada. Interested in growth funds, the forum user was wondering how to choose the best performing ETFs for investing, including market cap and fees. Click here to read what advice was offered.
Step to the Beat
Timing the market is no easy feat, however with a TFSA timing does matter. Read what DIY investors on reddit had to say with regards to timing, influence of outside parties and what the consequences could look like when it comes to cashing out a TFSA mutual funds.
Into the Close
If there's one thing this week had plenty of, it was controversy. Fortunately, in the midst of the controversy, there were also moments of extraordinary courage.
As the eyes of the national media in the US – and Canada – turned to unfolding drama in the US Supreme Court nominations, the bravery displayed by multiple victims of abuse to tell their stories to the world has been inspiring. If anything, the events of the past few days have shown that individuals can effect change and that heroes come in all stripes. More than anything, however, as we head into another weekend, the week's events underscore the importance of being compassionate and courageous.
Finally, on a personal note, one year ago, almost to the day, I found myself confronting my own personal tragedy of the loss of my daughter. I have witnessed and been moved by the good that exists in a sometimes crazy world. I wanted to dedicate this roundup in particular to the memory of my daughter, and also to those who have been so kind and compassionate in my darkest hours. There is goodness in this world, and I am hopeful that we can all find it within ourselves to help spread that sentiment to those who need it the most. Have a wonderful weekend!