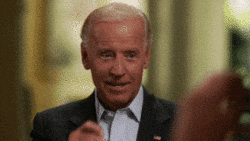 It's official, sort of. With the US presidential election now (just about) over and a clear winner declared in the contest, markets and the world can turn their attention to what comes next. Regardless of the direction things take from here, though, it's safe to say that the vote was a very big deal.
Serendipitously, the focus on the one big story that is kind of a big deal for DIY investors in this week's Roundup is, in fact, a story of big deals. In this edition of the Roundup, we take a deep dive into the flurry of deals activity that took place last week against the backdrop of the US elections. Find out which three Canadian discount brokerages got a jump on RSP season by launching their latest offers now. Also included in this week's Roundup, a healthy dose of social media and investor forum commentary.
New Deals Spell Green for DIY Investors
While there was nothing quite as big this week as the outcome of the US presidential election, in the Canadian DIY investing space, November continues to make history when it comes to deals and promotions.
Though "normal" is a word that has taken on a different meaning in 2020, in relative terms, this is about the time of year when Canadian discount brokerages would begin their ramp-up in marketing and promotional activities in anticipation of RSP season.
Despite everything that has changed in 2020, however, we're happy to report that as expected, discount brokerage deals activity has suddenly spiked. This past week we saw three big deals come from three of Canada's big bank-owned brokerages and, wait for it, they were all cash-back offers.
Despite a significant pullback in promotional activity among Canadian discount brokerages over the spring and summer, this definitely counts as coming back with a bang. Among the offer types that these online brokerages could have come to market with, cash-back offerings are sure to get the attention of deal-savvy investors. Indeed, they already have.
News of these offers has already been posted to DIY investor forums – notably on RedFlagDeals.com – and investors have weighed in on the series of offers that have been launched by BMO InvestorLine, CIBC Investor's Edge, and TD Direct Investing.
The details of these offers are interesting in and of themselves; however, so too is the picture that emerges when comparing each of these offers against one another. With cash-back offerings ranging from $50 to $2,000, there is an equally wide range of investors that these incentives could appeal to.
As you'll see below, the amounts of the cash-back offers and the deposits required in order to qualify reveal which segments of the DIY investor market certain online brokerages are interested in targeting.
First, let's dive into each of the offers to see what's coming to market and then compare them all to see how they stack up against one another
BMO InvestorLine Deal
The latest cash-back offer from BMO InvestorLine ranges between $100 and $2,000 and was the first of these big bank-owned brokerage offers to launch in November. The minimum deposit required to qualify for any of the cash-back offers is $50,000 (which lands a cool $100 bonus), and for deposits of $1M or more, clients can be eligible to receive a cash-back bonus of $2,000.
The range of deposit requirements for BMO InvestorLine's new deal appears to be geared to more established investors, higher-net-worth individuals, and likely those with more sophisticated investing needs. Interestingly, this offer is timed to expire in early January, which enables BMO InvestorLine the flexibility of changing its offer strategy in line with the realities of other offers planned at that time. Importantly, this offer was posted to the homepage of BMO InvestorLine's website and prominently on their pricing page, too.
CIBC Investor's Edge Deal
The next deal to cross our radar last week was from CIBC Investor's Edge, which stepped into the deals competition with an interesting cash-back offer that spans from $50 to $2,000.
Of the new offers that were launched last week, this one has the widest dollar-figure range, likely a reflection of the desire to appeal to as many DIY investor types as possible. The minimum deposit to qualify for CIBC Investor's Edge cash-back offer starts at $10,000, and even though the cash-back is a modest $50, it nonetheless sticks out in a field where there isn't much at that deposit level in terms of cash-back offerings, especially among bank-owned brokerages. At the top end of the deposit range, CIBC offers up $2,000 for new clients bringing in at least $1M in assets. In the world of DIY investing deals, the $2,000 offer makes for a catchy headline, and it is exactly that which gets displayed on the CIBC Investor's Edge homepage. The expiry date for the CIBC Investor's Edge promotional offer is March 2nd, 2021, which is just after the contribution deadline for RSPs. As such, it looks like CIBC Investor's Edge is locking in for a ride for the next few months regardless of what other brokerages bring to market.
TD Direct Investing Deal
TD Direct Investing, Canada's largest online brokerage, is also not shying away from competitive cash-back offerings this year.
Their latest cash-back offer ranges between $100 (for deposits of at least $15,000) and $1,000 (for deposits of $500,000 or more). An interesting component of this offer is that users can receive another bonus of $100 for setting up automated deposits. So, it is conceivably possible without the use of extra referral bonus offerings to add $100 into each cash-back category, making TD Direct Investing offers (in total) some of the highest at various deposit tiers. Also interesting for this offer is that TD Direct Investing requires users either to set a goal or to execute at least one commission-generating trade in order to qualify for the cash-back bonus. Comparable to CIBC Investor's Edge, this deal is set to expire at the beginning of March 2021, to coincide with the RSP-contribution deadline.
Unlike their peers, however, the offer for TD Direct Investing is not directly or prominently visible on the TDDI homepage. In fact, at the time of publication, it was also not visible on their current offer page tab on their pricing page. The lack of presence of their flagship promotion on the website homepage (yet) is an interesting decision, as it is clearly visible in different online advertising campaigns.
Comparing the Cash-Back Promotions
In comparing the three cash-back offers, some interesting trends and strategies become clear.
The first interesting observation is that there isn't one Canadian online brokerage that is leading across all deposit tiers. Instead, it looks like there are specific ranges that online brokerages are putting their efforts into being most competitive at.
| | | | |
| --- | --- | --- | --- |
| Deposit Tier | BMO InvestorLine | CIBC Investor's Edge | TD Direct Investing |
| $10,000 | | $50 | |
| $15,000 | | | $100 |
| $25,000 | | $100 | $200 |
| $50,000 | $100 | $200 | |
| $100,000 | $250 | $500 | $300 |
| $250,000 | $450 | | $500 |
| $500,000 | $950 | $1,000 | $1,000 |
| $1M+ | $2,000 | $2,000 | |
At the entry-level deposit tier, $10K, CIBC Investor's Edge has the best offer, of $50. Moving up to $15K, however, TD Direct Investing has the most competitive offer, of $100. In fact, from deposit levels of $15K to $50K, TDDI either has the best offer or is tied for the best offer with CIBC Investor's Edge.
At the $100K deposit tier, however, CIBC Investor's Edge has the upper hand over both BMO InvestorLine and TD Direct Investing, offering up $500 cash-back compared to $250 and $300, respectively, at the other bank-owned brokers. From the $250K to just under $1M deposit tiers, both CIBC Investor's Edge and TD Direct Investing are tied for having the highest offers, starting at $500 and going to $1,000.
Beyond deposits of $1M, however, TD Direct Investing drops out of the race and BMO InvestorLine steps in to compete with CIBC Investor's Edge, with both brokerages offering $2,000 cash-back.
The strategies emerging reflect BMO InvestorLine's priority on DIY investors with assets greater than $50K. In contrast, both TD Direct Investing and CIBC Investor's Edge have cash-back offers under the $50K deposit threshold, which should make both of these online brokerages more appealing to younger or more-novice investors. Interestingly, TD Direct Investing elected not to put out a tier above deposits of $500K, while both BMO InvestorLine and CIBC Investor's Edge did.
Of the three firms, CIBC Investor's Edge has the widest range of deposit tiers – from $10K to $1M+ – a signal that they are looking to drive growth across all customer segments. Perhaps a bit of a step change from years past is that this year TD Direct Investing is being the most aggressive with its promotional offers at the lower deposit segments – something that may have to do with its new offering (TD GoalAssist) and a general push to grab market share away from competitors.
The race to RSP season is clearly heating up among Canadian discount brokerages. With the entry of three cash-back offers from big-name online brokerages in the span of a week, we anticipate other brokerages will follow suit very quickly.
This year, we believe, will create an added sense of urgency among Canadian online brokers to come to market with something bigger than what they would have in years past. The offer from TD Direct Investing is going to make waves because of TDDI's size in the market; however, layer in the launch of their new commission-free trading option (TD GoalAssist) and the regular contribution bonus of $100, and this is a year in which TD Direct Investing is throwing down a challenge to other peer firms and non-bank-owned brokerages alike to get on the radar of DIY investors.
For DIY investors, the increased competition is good news – especially heading into what is likely to be a year filled with market volatility, opportunity, and a very active conversation about DIY investing, thanks to the tsunami of new investors who flooded the market in 2020. We'll be monitoring the deals section for more activity through the month, so be sure to check back in for new developments as they occur.
Discount Brokerage Tweets of the Week
Discount Brokerage Tweets – Curated tweets by SparxTrading
From the Forums
Safe Mode
A Redditor asks in this post if one online brokerage is as secure as the others, sparking a lively debate that focuses a lot on two-factor authentication.
Gamble on the Gambit?
In this post, an investor asks if it makes sense to switch from one online broker to another solely for a single feature: to be able to do an easy Norbert's Gambit – possibly saving thousands of dollars a year.
Into the Close
Phew.