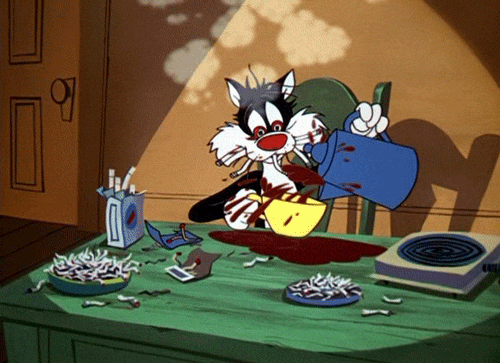 Just because Halloween was seriously curtailed this year doesn't mean there can't still be a few treats dished out in a socially distant way. Besides, at this point, we're all probably in need of some kind of boost to see us through what is going to be a wild week.
In this extended version of the Roundup, we kick things off with the launch of a new month and that means an update to see what's been happening with online brokerage deals. From there, we continue coverage of the growing trend of DIY investor content that showed up in October, and how for one online brokerage, it was the lead-up to something big. And, for a bonus treat, we have included a handful of stories that we were watching but which didn't make it into the full Roundup format – enjoy these bite-sized updates. As always, we close things out with updates from the investor forums and DIY investors on Twitter.
Cold November Rain, Warming Discount Brokerage Deals?
For Canadian deal-hunting DIY investors, the start of November is when the stars align. Not only is it the month in which Black Friday deals surface, but it also is the start of a new fiscal year for many online brokerages in Canada, and – the best part – it is the ramp-up to the busiest stretch for online brokerage deals.
Even though RSP season is still several months away, November is typically the month in which online brokerages start launching some of their best offers of the year.
Out of the gate, the activity in this month's discount brokerage deals and promotions section is quiet. No new offers launched as of the first day of the month (or at least no offers were advertised), but the fact that the new month started on a Sunday might have had something to do with that.
Thus, the picture for the start of the month is that the official deal count dropped by one, as the HSBC InvestDirect commission-free trade offer officially expired at the end of October (30th).
The news for DIY investors looking for a deal wasn't all gloomy this past month.
Questrade announced that they have removed their inactivity fees. In doing so, they are now one of two online brokerages that have no inactivity fees regardless of account size. That simplifies not only pricing but also the terms and conditions investors have to keep track of.
In the past, November has been a very big month for online brokerage promotions to come to market. We suspect that despite 2020 being a historic year for account openings and new investors flooding to online brokerages, the strategy going into 2021 and RSP season, in particular, will be to bring some splashier promotions online, since the deals activity for most brokers was relatively quiet in the spring and summer.  
This month, probably more than any other November, is going to be full of (hopefully pleasant) surprises. Stay tuned!
Online Learning in the Spotlight for DIY Investors
Anyone new to the markets in the past several months is getting an interesting lesson in the strange relationship between economic fundamentals and the stock market. Despite a wide range of negative news, there are certain stocks that have continued to rally, fueled in large part by the beliefs of investors who are putting their capital and hopes on some generational changes.
With so many new investors now participating in the market, it seems that investor education was especially relevant this year. For its part, TD Direct Investing has leaned heavily into their investor education programming, with a series of events including two webinars with notable personal finance voices.
Earlier this month, we reviewed a webinar held by TD Direct Investing with YouTube investing personality Brandon Beavis. This session, entitled "Become a More Resilient Investor," covered the basic principles of investing and provided Beavis's perspectives on taking a balanced approach to getting started in the markets.
Another interesting webinar held by TD Direct Investing for Investor Education Month featured personal finance author Sandy Yong. Her presentation, entitled "How to Start Investing on a Budget," was aimed at beginner investors (very beginner investors) and mapped out several steps that individuals who think they do not have money available to invest could follow to help them on their journey. As with the Beavis presentation, the perspective on investing provided by Yong was to take a balanced and diversified approach.
While the presentation itself was informative to anyone looking for a very basic primer on how to go about getting started in planning for an investing journey, some of the Q&A topics dug into specifics like dollar-cost averaging and the differences between TFSAs and RRSPs.
These sessions seemed to set the stage for an important full release of the new TD GoalAssist feature that officially debuted last week. After being in development since 2019, the new app-based offering from TD Direct Investing tackles a number of items that investors (especially TD Direct Investing clients and DIY investors) have been clamouring for, such as commission-free ETF trading (on the app only) of TD ETFs. Other big benefits: There are no account minimums required, and TFSA, RRSP, and cash accounts are supported.
TD GoalAssist™ is here!
Learn more here 👉 https://t.co/nl2sHMvFPx#TDGoalAssist pic.twitter.com/agj7n4SKNR

— TD Direct Investing (@TD_DirectInvest) October 27, 2020
We'll have more to say about this new service in the weeks to come. However, the investor education efforts at TD Direct Investing recently and the launch of the new GoalAssist seem strategically aligned at this point.
Now, to shift gears from focusing on the lead-up to a product launch to shining a spotlight on one very shiny new industry, this month also featured another big bank-owned online brokerage, BMO InvestorLine, sponsoring a fascinating webinar on an increasingly popular industry segment: eSports.
Presented by Evolve ETFs – a Canadian ETF provider that gives investment exposure to the eSports sector – this webinar helped to explain the opportunities available in the eSports and eGaming sectors and outlined how investors can look at participating in them. Because they offer an ETF aimed at the eSports sector (ticker HERO on the TSX), there is clearly an interest in bringing general awareness and understanding to the sector. However, there is also clearly an audience of investors – especially younger investors – who have witnessed firsthand the popularity of this growing industry.
Providing access to interesting investment themes via ETF providers is one way that online brokerages, like BMO InvestorLine, can easily relay information about market opportunities without having to create content themselves. With DIY investors looking to understand many of the new and emerging sectors, this kind of niche ETF provider presentation is something we anticipate seeing more of at other online brokers.
A Quick Tour Through Other Stories
Despite the already-long format of the Weekly Roundups, there are often several stories that don't make it to being covered but that could be of interest to DIY investors and are definitely relevant to the world of DIY investing. Starting this month, we'll be sharing these stories at the end of each month as a way to bring these topics to light, even if we don't do our usual deep-dive format with them.
Raising Margin Requirements
Two points do not necessarily make a trend, but when it comes to a batting average for online brokerages, Interactive Brokers is batting 1,000 for volatility planning. And this time around, they aren't the only ones.
Although it might have been a self-fulfilling prophecy heading into election day in the US, the reality that has played out over the past week has shown that raising margin rates ahead of the storm of uncertainty proved to be a smart move. Read more here.
Interactive Brokers Earnings Report
All things considered, it was a pretty good year for Interactive Brokers. What counts as good? A 47% year-over-year increase in the number of accounts and growth in "all client segments and all geographic regions" ought to do it. Also discussed was the launch of another new feature: the ESG-driven Impact Dashboard. Dive into the full transcript and more details here.
Class-Action Lawsuit
DIY investors who purchased or hold mutual funds through their discount brokerage are the focus of several class-action lawsuits, specifically on the issue of trailing commissions.
Read more about which online brokerages (several of the big bank-owned online brokerages are named in these actions) are impacted, and find out how to stay on top of developments in these cases, here.
Discount Brokerage Tweets of the Week
From the Forums
A Day Late & A Dollar Short
In this post, a Redditor gets frustrated by delays for fund transfers and asks which online brokerages "have same-day deposits?"
The Smart Money
A twentysomething in a new job asks in this post if it's smarter to put their signing bonus money into a TFSA or RRSP. Fellow Redditors weigh in.
Into the Close
That's a wrap on the pre-election, once-in-a-blue-moon, I-can't-even edition of the Roundup. There's really only one big story that matters this week, so here's hoping everyone finds a little reprieve by the end of it.