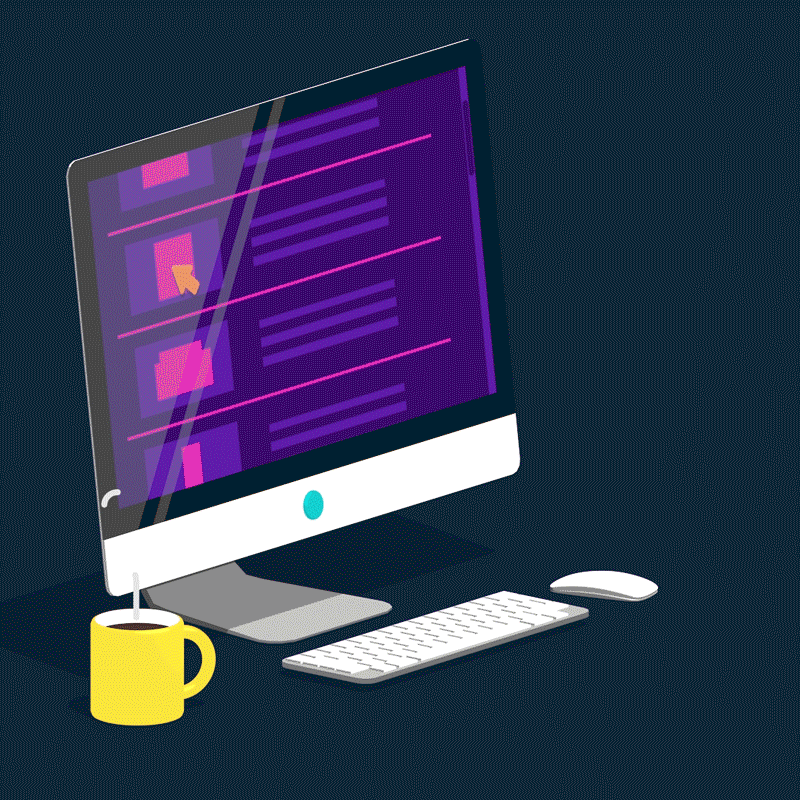 With Black Friday just around the corner and Christmas about a month out, bargain hunters and buying sprees abound. It seems like stock markets are in the buying spirit, too, as investors continue to push markets and certain stocks into record territory. Even online brokerages are getting into the spirit of the promotional season and being ever more creative with their offers for DIY investors.
In this week's Roundup, we take a look at a new twist on a rockstar promotional offer that DIY investors love and examine how one Canadian online brokerage has once again flexed its creative prowess. From there we take a peek at the latest online investing experience from a popular bank-owned online brokerage that is making measured progress. As always, we'll highlight comments (and complaints) from DIY investors on Twitter and the investor forums to wrap things up.
Wealthsimple Trade Offers Free Stock (Sort of) Promo
If there was any doubt about Wealthsimple Trade taking their cues from Robinhood, the popular online brokerage in the US, this latest manoeuvre is likely to chip away at that doubt significantly.
This past week, we noted that Wealthsimple Trade has started to offer "free stocks" (sort of) as part of a new promotion to attract users to its platform.
Incredibly popular in the US, this is not something we've seen launched here in Canada since we've been covering the deals and promotions space for the past decade, which makes this offering especially novel for Canadian DIY investors.
Considering that Wealthsimple Trade can't offer commission-free trades as a new promotion (because they already offer commission-free trading), their approach to structuring promotions has to be more creative. And creative they did get.
While cash-back offers might be an option, it's clear that they wanted to make a bigger splash than that. So, instead of a run-of-the-mill cash-back promotion, the marketing team cooked up giving a cash bonus equivalent to the price of one of 15 stocks selected from those widely held among Wealthsimple Trade accounts. These stocks range in price from $1 to $4,500.
How does the Wealthsimple Trade Free Stock Promotion work?
Ironically, while so much about the Wealthsimple brand is about simplicity, this particular promotion is actually a bit complicated and is more akin to a combination of a "lottery" or draw versus a cash-back bonus (more on that in a moment).
Starting first with the conditions.
This free-stock bonus offer is open to new clients of Wealthsimple Trade and applies only to non-registered accounts. It is also significant considering how popular this online broker is for registered accounts and considering the timing of the launch, as online brokers ramp up around RRSP (and registered account) promos.
The promotional period is from November 17th through to December 18th, 2020.
In terms of hurdles to qualify, the $100 deposit minimum to be eligible for this offer is about as low as it gets among peer offers – especially for cash-back deals and promotions. That said, it is also possible to be eligible for this bonus without meeting the minimum deposit and instead submit an essay on investing.
OK, and now for the complicated part. This offer is structured in such a way that individuals who open a new Wealthsimple Trade account and make the necessary deposit will receive a cash bonus equivalent to the price of one of 15 of Wealthsimple Trade's most widely held stocks.
The exact amount of the bonus offer depends on the following formula:
| | | | |
| --- | --- | --- | --- |
| | min | max | probability |
| Tier 1 | $1 | $10 | 56% |
| Tier 2 | $10 | $50 | 35% |
| Tier 3 | $50 | $500 | 9% |
| Tier 4 | $500 | $5,000 | 0.20% |
Without knowing the prices of each of the 15 stocks or the distribution of the prices of those stocks, and noting the very wide range of the prices in the tiers we've established (based on the probability of "success"), we decided to compute the expected value (EV) for this promotion (see table below).
| | | | | | |
| --- | --- | --- | --- | --- | --- |
| | min | max | probability | mid | EV |
| Tier 1 | $1 | $10 | 56% | $5.5 | $3.08 |
| Tier 2 | $10 | $50 | 35% | $30.0 | $10.50 |
| Tier 3 | $50 | $500 | 9% | $275.0 | $24.75 |
| Tier 4 | $500 | $4,500 | 0.20% | $2,500.0 | $5.00 |
Using the probabilities for receiving a cash-back offer in the stated range as a guide, the expected value of the promotion is about $43. That said, not everyone who opens an account will be getting the same amount and the overwhelming majority of new clients will receive less than $50 as a bonus offer.
Given that level of uncertainty – or, put another way, chance – individuals who would like to potentially receive a promotional bonus (but who do not meet the minimum deposit threshold) can instead write an original 100-word (or more) essay on "My Investing Strategy" and email it to Wealthsimple Trade during the offer period.
There's a lot to unpack with this promotion, so we'll start with the obvious one: that it is an exceptionally clever way to marry a popular feature being offered by a popular online brokerage into something that is actually more like a contest. In other words, the repackaging of the "cash-back" bonus is worthy of its own slow clap.
Additionally, by using a contest structure for this offer, Wealthsimple Trade not only fixes how much they're going to pay per client but also creates something that could generate a lot of buzz. The expected value for anyone hoping to gain something is $43 but most likely will be somewhere between $3 and $11. When screening for Canadian stocks with values between $500 and $4,500 using Yahoo Finance, three stocks pop up – with one of them being Shopify (last traded at just under $1,295). It is also the only one of the three with an average daily volume of greater than 50,000 shares, a requirement to be able to trade on Wealthsimple Trade. Alternatively, on US exchanges, there are 1,400 securities to conceivably pick from that meet the criteria to qualify for this promo.
As far as acquisition costs go for new clients, those are incredibly low compared to what other online brokerages are currently putting out into the market. Also, from a marketing point of view, it's unlikely that DIY investors would pay attention to a "traditional" cash-back or commission-free trade offer the way they would with this particular offer.
Finally, this new offer also shows that Wealthsimple Trade, in spite of its already low commission price and enthusiasm from among online investors to get into trading, has also entered the deals and promotions competition. Wealthsimple Trade, like other online brokerages in Canada, will need to get the attention of investors who are increasingly aware that promotions are available and who use deals as a way to decide between various providers.
The fact that there is such a short window on this offer indicates that there is some degree of testing to see what happens. That it also focuses on non-registered accounts at a time when registered accounts are what lots of DIY investors (or would-be investors) are thinking about is also of interest. As any online broker hopes, if this promotion works out, new clients who like the experience with Wealthsimple Trade may stick around (and potentially tell their friends). That's about as smart a gamble as any online brokerage can make.
BMO InvestorLine 2.0 Rolls Out Slowly But Surely
2020 has thrust a lot of change on just about everyone. Unlike the rapid change that has come to characterize this year, BMO InvestorLine has been gradually rolling out their new online investing interface, aptly named BMO InvestorLine 2.0.
As first promised in early 2019, BMO InvestorLine 2.0 offers a dramatically different user interface from their longstanding web experience, which had become incredibly feature-rich and thus out of step with a lot of the minimalist design and approach that characterizes "modern" interfaces.
BMO InvestorLine 2.0 has taken a "less is more" approach, with a complete redesign of the landing page experience and, quite notably, the elimination of menu-based navigation along with most of the menu items that characterize the InvestorLine post-login page.
The essential features that have made it into a live version of the BMO InvestorLine 2.0 site are the post-login landing page that summarizes holdings and individual account status – all within one click – as well as account-related news. Interestingly, the right-hand side of the screen is where a persistent watchlist and market watch view panel follow a user through various points in the site.
Core functions currently available on the 2.0 version of the site include the ability to view account details, move money, and place trades. Features such as MyLink and e-Documents redirect users to the original version of the website. On that note, there are a lot of features that have yet to find a home on the new version of the website – including a lot of the research tools – and one of the nice things about the 2.0 website user experience is how easy it is to revert back to the previous version, which is sure to placate users who are more used to the previous navigation and organization.
One of the reasons it appears that BMO InvestorLine is moving through this transition gradually is both to ensure that the new configuration is stable and to get feedback from a much larger group of users as to what is or isn't effective in the new web experience. Given how many features did not yet make it into the new site, we can anticipate further changes to come in 2021. That said, one of the important driving factors of the new site is not to overload it with so many features as to make it unwieldy. That will be a challenge given the extensive features that the 1.0 site offers.
On a strategic note, there are some challenging forces at play that will have to be resolved by all online brokerages when it comes to balancing client desire for "more features" with the ease of navigation and simplified experience that come from having less information to wade through.
With so many new investors coming into markets, investor education is going to be incredibly important to provide to this user group. Doing that inside the post-login experience will require users to learn how navigate and where to go for answers to basic questions about investing online. It will be interesting to see how InvestorLine 2.0 tackles this issue and transitions some of the many useful features from their 1.0 into a 2.0 framework.
For the moment, BMO InvestorLine can afford to take the time to get feature deployment right. With new online brokerages and even new refreshes coming from their peers in 2021, however, it is likely BMO InvestorLine will have lots to keep announcing as we head into the new year.
Discount Brokerage Tweets of the Week
Discount Brokerage Tweets – Curated tweets by SparxTrading
From the Forums
The (New) Customer Is Always Right
In this post and this post, Redditors discuss a new Wealthsimple Trade promotion that aims to entice new customers with the promise of free stock (sort of) – and lament that existing loyal customers were not rewarded with a similar offer.
Worthwhile Words of Wisdom?
An investor contemplates ditching their financial advisor and venturing forth solo, but their advisor tries to dissuade them. In this post, Redditors (including one former financial advisor) debate whether or not advisors ever earn enough to justify their fees.
Into the Close
That's a wrap on another week. The big trend in the online investing space this month continues to be offers from online brokerages. Fortunately for investors, it's a great opportunity to make their investment account value go that much further. No question that this week, bargain hunters will be "out" in full force. And with more lockdown measures coming, there's a good chance folks will be turning to online trading again to pass the time.