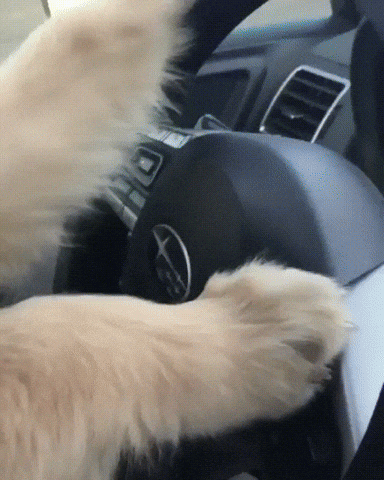 There's nothing quite like being able to stay cool on a hot summer's day. Whether it's with a cold beverage, a spot in the shade, or just taking it easy, everyone has their own preference when it comes to handling the heat. One group not sitting around resting this summer, however, is Canadian discount brokerages.  
In this summertime edition of the Roundup, we take a look at the most recent Canadian online brokerage rankings – who won and what interesting stories emerged from the rankings data. Also on the pool deck, a small but interesting development in the investor-education arena that may be a signal of things to come this fall. As always, the fan favourites of forum chatter and DIY investor comments from Twitter will help close things out.
Diving into the 2020 MoneySense Online Brokerage Rankings
This past week, MoneySense's 2020 online brokerage ratings were in the spotlight courtesy of a press release from Qtrade Investor, the winner of the best online brokerage title in this year's ranking. Although the results were published in mid-July, and there were mentions of the accolade on social media, the official press release provided additional context around the results and the win for Qtrade Investor.
We've reclaimed the top spot in the latest annual online broker rankings published by MoneySense, reinforcing our reputation for providing Canada's best and most reliable online brokerage. Read more: https://t.co/E84A6E9wEG pic.twitter.com/NUGyhcktcM

— Qtrade Investor (@QtradeInvestor) July 23, 2020
This is yet another major recognition for Qtrade Investor in terms of rankings awards in the 2020 season. Earlier this year, Qtrade Investor took top spot in the coveted Globe and Mail online brokerage rankings, and in December of last year, Qtrade also earned first place in the Surviscor online brokerage experience rankings. Suffice to say, Qtrade has found itself atop (or close to the top of) many of the most important online brokerage rankings for the better part of a decade.
As with previous rankings, the data from this year's MoneySense Canadian online brokerage review was generated by financial services research firm Surviscor, which also conducts its own set of reviews for the Canadian online brokerage industry. Data underlying the review comes from the synthesis of an extensive questionnaire, assessments of the platforms themselves, and tests of "service interactions" over the span of a year. Firms are scored across seven different sections, and the total score assigned is based on weightings in each category.
Though rankings are a staple presence in how online investors make decisions about online brokerages, their greatest appeal is also one of their biggest limitations. At the heart of the issue is that most online broker rankings simplify the analysis across a number of features, and many of the features being analyzed are highly subjective and therefore subject to interpretation. Also, different online brokerage rankings measure success differently. The methodologies are different, and what is being measured is often also different enough (and online brokerages themselves close enough) that small variations in how online brokers are scored can present differing results. Case in point, the fact that Qtrade Investor can appear first in three high-profile rankings (The Globe and Mail, MoneySense, and Surviscor) but not at all in the J.D. Power 2020 Canada Self-Directed Investor Satisfaction Study suggests that online investors turning to rankings do need to ask (or rankings creators need to report on) what the rankings measure and why all Canadian online brokerages are not included.
Although the headline of Qtrade Investor taking top spot in the most recent rankings is important, what also stood out as interesting about this year's MoneySense rankings were the categories that were reported on. Specifically, the following:
One of the most highly prized categories for the discount brokerage space is, without question, commission fees. As such, the biggest surprise was in the fees category that saw two close online rivals, Desjardins Online Brokerage and National Bank Direct Brokerage, place first and second, respectively. Despite their strong showing in this category, their absence from the top spot in the overall ranking illustrates that, clearly, low fees are not the only factor at play in determining the rankings.
Another interesting observation in the latest MoneySense discount brokerage rankings is that the closest rivalry brewing among online brokerages isn't at the bank-owned brokerage level but between Questrade and Qtrade Investor. Even though Qtrade Investor did take first place this year, they reclaimed the title from Questrade, who took top spot last year. Also, there were two important categories that these two firms competed closely in: user experience and customer service.
Interestingly, Questrade also took top spot for best initial impression and best mobile experience, which are key features for younger investors. In the current COVID-19-influenced market, these features are especially important to the new wave of active and engaged investors and traders participating in the stock market.
The third, and perhaps most controversial, point of interest is the decision on the firms not included in this year's rankings: Interactive Brokers and WealthSimple Trade.
While the MoneySense rankings do target the "average" investor, the reality for the online investing marketplace in Canada is that these two firms are popular with DIY investors. And, given the firms' popularity, one of the features of the rankings that would help clarify why these two firms didn't fit the bill is some further explanation on what the "average investor" experience is characterized by.
The reasons cited for not including Interactive Brokers were that "it is not designed for an average investor and it simply has not fully Canadianized its offering."
To be fair, in the case of Interactive Brokers, founder and former CEO Thomas Peterffy has often characterized the Interactive Brokers retail client as typically more sophisticated than the "average investor" in terms of their knowledge about the markets and investing, as well as in the kinds of products traded and the volume of those trades. That said, the components that helped the brokerages in the coveted category of fees referenced options trading, a product that is more likely/appropriate for sophisticated investors. Further, of the five investor profiles used in the analysis, trading frequency would also (presumably) include a very active category. On those two points, it seems like decisions were made outside of what would be the "average investor." Further (and as seen below, too, with Wealthsimple Trade), investors are hungry to trade US markets as much as they are Canadian ones. Without more information on what being "Canadianized" refers to, it is harder to understand the rationale for excluding them.
In the case of Wealthsimple, it also seems to be a controversial decision not to include them as a competitor online brokerage to incumbent discount brokerages because of limitations to certain features. Specifically, the article stated: "we do not see why a novice investor would even consider the platform as the cost savings of dollars per trade, in our opinion, is not worth the lack of guidance, education and market depth, to name a few, required by a novice or average DIY investor."
As a mobile-first platform, they would arguably provide a strong mobile user experience (something that incumbent firms would be weak on by comparison) but rank poorly when it came to the non-existent desktop platform. Further, simply because other firms offer features that Wealthsimple Trade does not, it doesn't mean the features being offered are done well.
It was the last portion of the sentence in reference to Wealthsimple Trade that really stood out, in which the article stated that the online brokerage did not provide what was "expected of a Canadian discount brokerage firm." By some measures, the data would disagree.
The surge in new accounts opened at Wealthsimple Trade this year suggests that, perhaps, what the market of online investors expects from a discount brokerage is changing. And, therein lie the limitations of the online brokerage rankings: these rankings often contain built-in expectations of who can/should participate, based on eligibility criteria. The authors believe (and state) that, in their opinion, Wealthsimple Trade "is not worth the lack of guidance, education and market depth, to name a few, required by a novice or average DIY investor." The counter-argument could certainly be that even if those features were present, if they were poorly designed, they would confer no advantage to an investor and therefore not justify the cost of inflated commissions.
At a zero-commission level, investors are savvy enough to know there is clearly a trade-off – and one that the market of online investors in the US has been happy to make. Here in Canada, though the numbers are small, they are worth taking seriously. Wealthsimple Trade has grown to about 180,000 users, for example.
Perhaps the most compelling challenge to the reasons for being excluded is found in the Wealthsimple Trade feature requests section. While desktop access is the most requested feature, nowhere on the requested list of features is "education" or "guidance" or "market depth." The fact that actual customers have spoken and not mentioned most of the features that disqualified Wealthsimple Trade from being included in this ranking is important.
Finally, and perhaps most ironically, Wealthsimple hasn't "Americanized" enough (according to features requested by their clients). So, the fact that Interactive Brokers hasn't "Canadianized" enough seems to run contrary to what an important segment of the market is demanding, which is US trading access. The fact that Interactive Brokers does this extremely well – even for their Canadian clients – means that it is probably worth explaining further what "Canadianized" really means and whether it is grounds for exclusion.
National Bank Direct Brokerage Gets Back to Investing Basics
One of the interesting developments to surface this past week has been in the investor-content space – specifically as it relates to investor education. During COVID-19, National Bank, which is parent bank to National Bank Direct Brokerage, has significantly ramped up their investor content online, in particular doing video updates on the state of the economy and addressing questions about investing and personal finance.
While the majority of this content featured senior analysts, economists, or executives from National Bank, something new emerged this week on video as National Bank Direct Brokerage launched what seems to be a new series on the basics of investing on YouTube featuring the popular investing personality Larry Berman (featured guest of BNN's Berman's Call).
There aren't too many Canadian investing "personalities," but Larry Berman is certainly one of them. For many years, Berman has held his famous roadshows across Canada and was sponsored by Scotia iTrade and BMO ETFs. This latest development, in which he is offering exclusive content for National Bank Direct Brokerage, will undoubtedly leverage his recognizable and trusted presence in the online investing world on BNN in a new medium. What will be interesting to watch, however, is whether he will connect with younger audiences the way that he has typically connected with older investors who were the mainstays of his roadshows and who often call in to his BNN show.
With this latest development, it seems like investor content will once again become a place for Canadian online brokerages to come back to. The COVID-19 pandemic has likely changed the demand prospects for online trading. As such, appropriate content for investors will be more important and influential to finding and engaging online investors.
Discount Brokerage Tweets of the Week
Discount Brokerage Tweets – Curated tweets by SparxTrading
From the Forums
Time Out
In this post, an investor turns to the forums to determine if they should sell now, particularly with gold at an all-time high, or wait a while to minimize their time off the market.
Dividend and Conquer
A DIY Investor wonders if it may be wise to focus on ETFs with high dividends. Fellow Redditors break down the mathematics and recommend instead focusing on total return in this post.
Into the Close
That's a wrap on another week. The temperature isn't the only thing starting to heat up – it looks like feature and promotion action at Canadian online brokerages is also starting to come back online after several months on pause. Suffice to say there are now even more things to tune in to, which is going to make justifying watching all the wonderful pet-driven content and dance videos that much harder. Stay cool!