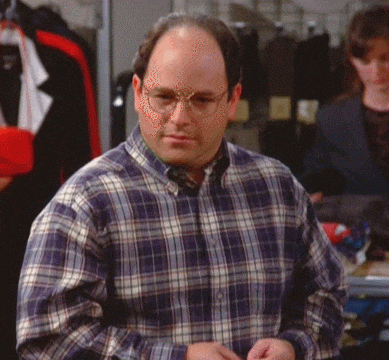 Dessert-lovers, rejoice! This past week was a great time to enjoy the fruits of investing labour, with tech giant Apple announcing they will be initiating a 4:1 stock split, as well as the tech-heavy Nasdaq pressing into new all-time-high territory.
In this week's Roundup, we report on the current state of the deals/promotions drought and consider what it may signal for the industry. From there, we continue to look at the role that promotions can play to attract new clients or help hang on to existing ones. As always, we've included the highlights from tweets and investor forums.
Striking Out on Deals
In case you needed to be reminded, it's not still March, and August is (amazingly) here. Time isn't the only thing that has been distorted this year, however.
For DIY investors, the stock market's nosedive and subsequent meteoric recovery have all but defied conventional wisdom. And, regardless of why the markets may be continuing to push higher, the reality is they continue to do so. As a consequence, DIY investors are continuing to open new online brokerage accounts at a higher than "normal" pace.
Ironically, after years of facing margin pressure because of rising technology costs and declining revenues from price wars, online brokerages (at least those in Canada) did not seem to be prepared for the surge in interest when it finally came in. Business has been so good at Canadian online brokerages, in fact, that many of the systems serving new customers cannot keep up.
Customer service lines at Canadian online brokerages are painfully slow, and technology platforms have stumbled through the spring and early summer.
The unlikeliest of all casualties amidst this activity: online brokerage deals.
At the outset of August, yet again, there have been no new official mass-market deals launched or offered for online investors that aren't part of standing offers. While the beginning of a new month offers no guarantee that an online brokerage deal would launch, for the better part of the last decade, the beginning of a month has provided online brokerages the convenient starting point for a promotion. And for most of that time, brokerages seized on that opportunity.
After the conclusion of RSP contribution season (in early March), we have witnessed a steep pullback in the number of online brokerage deals and promotions being offered to DIY investors in Canada. It is no coincidence that this pullback coincided with the record trading levels and interest in opening online brokerage accounts, but it does beg the question: when demand for online brokerage accounts shifts so significantly, what else gets taken off (or put on) the table?
For the moment, Canadian discount brokerages appear to be content with the fact that demand for account openings remains strong enough that incentive offers are not required. Furthermore, promotions would only strain systems further and create additional backlogs for applications for accounts as well as delay the ability to get investors up and trading quickly. Though it sounds counterintuitive, the reality is that there really can be too much of a good thing.
Viewed from a slightly different perspective, however, the lack of deals activity during the past several months might be more a symptom of the lack of scalability of systems than some shrewd calculus to boost earnings. Conversely, the fact that Questrade has retained their cash-back (referral program) promotion and their standing commission-free trading deals implies that they have the technological capability and workflow to support bringing on a high volume of new clients.
In addition to the lack of new deals, there was one deal that officially met an early retirement last month: the referral offer from Qtrade Investor.
Removing a referral offer is an interesting decision on a number of levels. First, this category of deal enables online brokerages to determine how much they are willing to compensate individuals for a referral. Referrals are one of the most potent ways in which financial service providers can earn new business, and as such, it was curious to see Qtrade Investor pull the plug on this offer.
The second reason it was curious to see this promotional offer wind down was because of competition. With the Qtrade promotion now deactivated, this leaves BMO InvestorLine, Questrade, and Scotia iTrade (and, technically, Interactive Brokers) with a referral offer.
It is worth noting that Questrade currently sits unchallenged in terms of deals, so hands down they are getting an unparalleled amount of exposure for commission-free trade and cash-back offerings. For the moment, it appears that online brokerages are pushing their "switch to us" campaigns instead. Ads for TD Direct Investing, one of the largest online brokerages, have already surfaced again.
As distorted as time may be for many, there are (thankfully) hard deadlines for individual investors to contend with – such as the end of the calendar year, which is relevant for TFSAs and capital gains/losses. There is also the next RSP contribution deadline, in March 2021, which may seem far off now but which online brokerages must start early to plan for.
It is unlikely that online brokerages are abandoning incentive offers altogether, heading into the latter portion of their fiscal and calendar years, but there may be a much more cautious tone leading up to the US election (in November) and because of the general market dynamics of late.
More Than Just a Promo
Even though no official new offers were launched for Canadian DIY investors to start the new month, that doesn't mean there weren't some interesting developments on the promotions and deals front worth reporting about. In fact, quite the contrary.
One of the most exciting/interesting pieces of news on the promotional front was an article referencing a move by Interactive Brokers in which they telegraphed their intention to give away shares in their company to attract new clients.
Perhaps it is a move akin to Robinhood offering free stock in some big-brand public companies as part of the incentive offer to join Robinhood, but this doesn't take away from the ability to get on the radar of investors by doing so.
Interactive Brokers' decision to attempt to provide stock represents, in itself, the confidence in their own share structure and, most importantly, their own brand. Whether it succeeds or falls short of the intended goal, this latest move by Interactive Brokers is a reflection that promotions aren't just limited to cash-back or commission-free trading – they can also take the form of equity. Though not something commonly done in Canada, with potentially a second online brokerage offering this up in the US, it might represent an interesting way to control the cost of acquisition of new clients while (in the case of Interactive Brokers) adding evangelists who, as shareholders, have additional incentive to see the brand succeed.
While the story about Interactive Brokers in the US prepping to issue shares as part of a new promotion continues, there was another development in the Canadian online brokerage space, with CIBC Investor's Edge, that also highlights a different way in which promotions are being used.
Over the past two weeks, CIBC Investor's Edge was in the process of rolling out a new trading platform that proposed to add a significant refresh to the platform's look and feel, as well as to improve the functionality. Unfortunately, things did not go according to plan.
According to social media posts from Investor's Edge clients, the rollout of the new trading platform caused significant interruptions to trading, so much so that they issued a blanket commission-free trade offer to all of those account holders who were deemed to have been impacted by the service outages.
An incident of this magnitude at a major (bank-owned) online brokerage is a rare event. However, the fact remains that the duration and magnitude of this impact are likely what drove the decision to waive commission fees for a two-week period.
Although it cannot officially be called "commission-free" trading the same way it is at other brokerages, it nonetheless does establish that one of the options available to online brokerages to generate goodwill with their customers is via commission-free trades. Of course, the premise in that offer is that the platform would be stable enough to enable DIY investors to be able to execute trades.
The takeaway for both Interactive Brokers and CIBC Investor's Edge is that ultimately, the return on investment for these unique offerings has to be there for the discount brokerage.
In the case of Interactive Brokers, there are not many details available yet, but offering stock is a unique way to achieve a lower client-acquisition cost without directly impacting profits. With respect to CIBC Investor's Edge, there is clearly an attempt by the brokerage to repair the relationship with clients who were negatively impacted. The math to keep these clients justifies this course of action, but it also flows upstream into investing in the technology to avoid (or minimize the risk of) outages.
From the Forums
Bank of Dad
In this post, a Redditor asks for advice on the best way to teach his young son about investing, using $400 as the starting point. Fellow forum users suggest savings accounts, GICs, RESPs, and the ever-popular "Bank of Dad" – and lament wasting their childhood money on candy and toys instead of learning useful skills for the future.
Neither a Borrower Nor a Lender Be?
A Redditor asks in this post whether it's a good idea to borrow money to invest in the markets right now. A long and lively discussion ensues, with commenters weighing in on everything from market crashes to midlife crises.
Discount Brokerage Tweets of the Week
Discount Brokerage Tweets – Curated tweets by SparxTrading
Into the Close
With a shortened trading week for investors in Canadian stocks, all eyes for market action are now on the US market. As it happens, there's all of a sudden a lot more sports around to distract/pay attention to. What this means is that there may be a gradual easing off of market participation by online investors since (SO MANY) sports schedules are intensely packed in. Could that be what finally tops out the market?