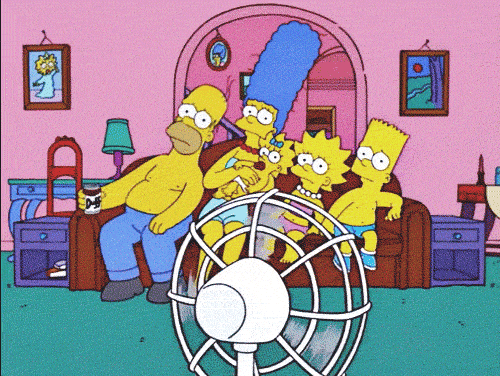 It's just past the middle of August and, wow, have things heated up all over the place. From hot weather across Canada to action in the online brokerage market, to new market highs, there's definitely no shortage of action under way.
In this week's Roundup, we decided to shake things up a bit and cover several of the smaller stories that have taken place among Canadian and US online brokerages this month. Think of it like the salad bar edition, where the stories are crisp, fresh and offer a healthy dose of interesting insight into the online brokerage market dynamics.
Keep reading for updates about one offer that has snapped the dry spell for online brokerage deals; good news coming for active traders using thinkorswim; how one online brokerage is making waves by launching crypto trading; and how a recent merger will present challenges to staying "on brand" for a popular Canadian discount broker. As always, we've collected some of the chatter from DIY investors on Twitter and in the forums.
HSBC InvestDirect Launches New Commission-Free Trade Offer
The long dry spell in the Canadian discount brokerage deals and promotions section is finally over, courtesy of an unlikely source, HSBC InvestDirect.
While this online brokerage does launch promotional offers from time to time, the bigger story here is that nearly all of Canada's discount brokers have been on the sidelines all summer (and as far back as late spring). As such, seeing a number of larger name online brokerages (such as TD Direct Investing and Scotia iTRADE) start to advertise online lately and now HSBC InvestDirect launching a new offer signals that brokerages are positioning for the annual ramp up in activity that takes place towards the end of the year.
The offer, which officially launched on July 27th and runs until October 30th of this year, is for 60 commission-free trades of North American equities or ETFs. The deadline to use these trades is 60 days from the time of account opening. This deal is open to new and existing clients of HSBC InvestDirect.
Although most Canadian discount brokerages recognize the small market share of HSBC InvestDirect in the online brokerage space, this could work out in HSBC's favour – at least until other online brokerages start ramping up their own advertising efforts.
For the moment, HSBC InvestDirect only has to share the spotlight with Questrade when it comes to brokerage offers. And, while HSBC InvestDirect's commission-free trade offer is good, the bigger benefit will be online investors, who are interested in promotional offers, kicking the tires (so to speak) on the HSBC suite of services more broadly.  
Just Keep Swimming
For many, there is no better way to stay cool during the summer than with a nice dip in a pool or lake. For DIY investors who are big fans of the thinkorswim trading platform, the recent acquisition of TD Ameritrade by Charles Schwab raised some questions on what exactly the new user experience would be in the new entity.
My latest on @Investopedia: thinkorswim will survive the merger. https://t.co/vJdsM0afwg @CharlesSchwab @TDAmeritrade @thinkorswim

— Theresa W. Carey (@twcarey) August 6, 2020
With the acquisition now cleared from a regulatory standpoint, many investors will be watching exactly how these two titans in the online brokerage space will integrate. The length of the integration period is forecasted to take between 18 and 36 months. One of the most popular features to active traders and investors, the thinkorswim platform, is being eagerly monitored.
Earlier this month, Schwab released a statement confirming that thinkorswim (and thinkpipes), as well as the accompanying educational offerings for retail investors, will be integrated in the new Schwab experience.
For Canadian investors who like (and use) the platform, this is welcomed news. The thinkorswim platform is currently available to Canadian customers via TD Direct Investing, although approval for a US margin account is required to access it.
Wealthsimple Moves Forward on Crypto Trading
Speaking of pools and making ripples, Wealthsimple, the parent to Wealthsimple Trade, announced earlier in the summer that they were going to enter the crypto trading space and allow clients to trade Bitcoin and Ethereum.
This month, Wealthsimple provided an update on the status of their cryptotrading venture. The Canadian Securities Administrators (CSA) have approved Wealthsimple to join the "regulatory sandbox" which essentially provides a regulator-approved framework to test this new service. There are many interesting details from the Wealthsimple filing, however a few that piqued our interest include:
– how Wealthsimple intends to make money from crypto trading (via the spread)
– whether or not investor assets are protected (assets are not protected by CIPF nor by CDIC)
– how transactions will actually take place (closed loop system)
Timing-wise, it is an interesting move for an online brokerage to pursue trading in cryptocurrencies considering the dramatic pullback in interest compared to 2018. Clearly, the same frenzy does not exist now, but the fact that Wealthsimple Trade will be the first Canadian online brokerage to offer direct trading in cryptocurrencies, like Bitcoin and Ethereum, means that the portion of the DIY investor market that is interested in these cryptocurrencies will now have a venue to do it on.
What is probably most interesting from a competitive standpoint is that many DIY investors who have been on the fence about Wealthsimple Trade might see this as the feature that they cannot access anywhere else. As such, the launch of cryptocurrency trading at Wealthsimple is as much about facilitating a way to trade these financial instruments as it is a way to try and win over new clients from other online brokers.
Given the regulatory framework under which this program is governed, and the nature of the crypto assets being traded, there will be considerable scrutiny on crypto trading at Wealthsimple. While the future of the program itself is uncertain, for the near term, this latest feature will give DIY investors (and other online brokerages) another big reason to pay attention to Wealthsimple Trade.
Staying on Brand: CI Direct Investing Continues to Take Shape
The big brand consolidation taking place at CI Financial took another big step forward this month, with the official announcement that WealthBar has officially transitioned over to CI Direct Investing.
The announcement itself was light on details other than to assure users that the investing experience won't change. The only changes will include small (important) details, like the new website URL and the mobile app updating to the new branding. With WealthBar now taking on new branding, next on the list will be Virtual Brokers.
As announced in their Q1 2020 earnings call back in May, CI Financial will be looking to consolidate both WealthBar and Virtual Brokers under the CI Direct Investing banner. This could be an interesting moment in the online brokerage space in Canada for a number of reasons. First and foremost, Virtual Brokers, for multiple years, has earned top marks with the coveted Globe and Mail online brokerage rankings. The move to a new name will certainly stir up some degree of confusion among DIY investors; however, more than that, one of the reasons why Virtual Brokers has scored so well on the most influential online brokerage ranking in Canada is because it prioritized features that appealed heavily to younger investors and, of course, it was among the lowest-cost online brokerages in Canada.
With a new parent brand, especially one that has so much more of a premium feel to it, how Virtual Brokers transitions its 'frugal' roots to this new home will be interesting to watch. The decision to go with the marketing term of "direct investing", compared to "discount brokerage" or "online brokerage," is already a signal that CI Direct Investing would prefer to compete more directly with the bank-owned online brokerages who've both silently and overtly started referring to DIY investing as "direct investing."
Of course, to help ensure that investors know who the CI Financial brand is, there will likely have to be a significant marketing campaign by CI Direct Investing to ensure investors know that this online broker exists and what kind of experience and pricing they can expect. This will be of particular interest to watch heading into the fall season, as this is typically the time of year when many online brokers release important new features.  
Discount Brokerage Tweets of the Week
Discount Brokerage Tweets – Curated tweets by SparxTrading
From the Forums
Exit Strategy
An older forum user asks what the best course of action is for a couple with a remaining 10-year life expectancy in this post. Commenters provide their thoughts on capital preservation for inheritance and offer short-term plans with maximum benefits.
Should I Stay or Should I VGRO?
In this post, a Redditor turns to the forums to get a basic understanding of where to hold an ETF. Fellow forum users engage in a lively discussion on the subject.
Into the Close
If you're feeling the heat, you're probably not alone. With temperatures across the country soaring, stock markets reaching all-time highs and what feels like a volatile situation (to say the least) across the border, there are plenty of reasons to break a sweat this week. Fortunately, the heat also means that it's fair game to find fun ways to stay cool. The big restart taking place in sports appears to have begun – so whether you own a big fan or are one, here's hoping for an easy, breezy weak ahead. Oh and don't forget to stay hydrated!