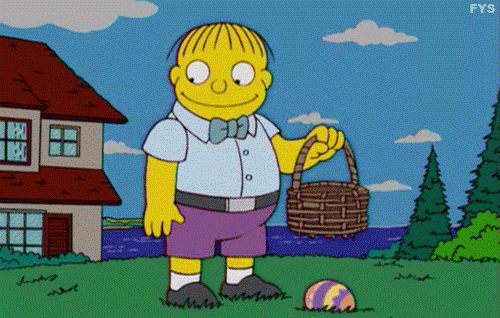 For DIY investors, last week's market bounce is sure to put a spring back into their step, even though stocks are trading well below their levels from just a few weeks ago. Nonetheless, with the fear gauge falling and DIY investors hoping to find treasures in the market, one spoiler to that momentum is that technology and capacity issues are making access to trading online more challenging than anyone wants.
In this edition of the Roundup, we focus in on yet another series of outages and interruptions that took place at Canadian online discount brokerages last week and what that could signal for the industry in the post-COVID-19 era. From there, we highlight a couple of interesting virtual developments set to take place later on in the month that might offer additional guidance on where online brokerages in the US might look to next when trying to navigate the impact that Coronavirus is having on markets. As always, we'll look to some rather colourful commentary on Twitter and in the investor forums to close things out.
More Outages at Online Brokerages
Markets have continued their volatile dips and surges, and while this past week has seen many stocks rebound, DIY investors yet again have found themselves subject to outages and interruptions of service at Canadian online brokerages.
This time it was a series of outages at CIBC Investor's Edge, BMO InvestorLine, TD Direct Investing and Wealthsimple Trade that hampered the ability of DIY investors to trade and angered enough of them to the point where they posted their struggles directly onto Twitter.
Last month, there was a feature piece in the Financial Post about Canadian discount brokerages suffering from outages and complaints from active investors who were either sidelined by not being able to log in or trade.
While it is true that technology can occasionally fail, the timing couldn't be worse. The compounding effects of site outages during heightened volatility, as well as surges in call volume, mean that DIY investors are ultimately left with no viable options other than to wait out whatever interruption or disruption they are facing. A quick scan of the tweets of the week below showcases some of the scarier wait times and frustrations experienced by DIY investors encountering these current trading conditions.
Although there are currently some very major issues taking the spotlight, the recurring issues with uptime and stability will ultimately attract the attention of media and, from there, regulatory agencies. At the very least, DIY investors ought to be aware of what kind of service experience they can expect from an online discount brokerage, not just in terms of wait times or features (like a call back), but also in terms of uptime and platform outages.
The COVID-19 pandemic has shown that governments and industries are capable of moving remarkably quickly when required. With the shift in conversation about COVID-19 starting to move towards describing 'the new normal' and life after the peak has passed, there will hopefully be a conversation about better equipping service and systems to contend with surges in traffic and requests. There will undoubtedly be changes that will be put in place and it would be wise for the industry as a whole to use the opportunity to mobilize around continuity and surge protection.
For now, the message to active DIY investors being relayed by the delays and outages is sadly this: beware of your online discount brokerage, it may not be there when you need it. Plan accordingly.
Online Brokerages Navigating COVID-19
When it comes to DIY investing, one of the more interesting things that being a shareholder entails, regardless of size, is the stockholders' meeting. Of course, now that meeting in person is a non-starter for a variety of companies, the annual general meeting is going online. The combination of investors being sequestered at home and the online availability of these meetings could make for interesting times ahead. At the very least, it may provide a palette cleanser from a binge watch series on Netflix or Amazon Prime.
For the online discount brokerage world, we'll be keeping an eye on Interactive Brokers, who has their annual meeting on April 23rd, to see what interesting announcements and questions might arise at that time.
Another interesting development coming out of the US will be from the largest online brokerage, Charles Schwab, as they are set to provide their spring business update on April 21st.
Already here in Canada, the largest banks have held their annual general meetings virtually to maintain social distancing protocols. In the Q&A sections, for example, it has been valuable to hear from the senior leadership with regards to the current COVID-19 generated crisis and to get a sense of where their priorities are on a number of key issues.
Discount Brokerage Tweets of the Week
Discount Brokerage Tweets – Curated tweets by SparxTrading
From the Forums
(Mort)Gauging the Market
A Redditor asks whether paying their mortgage faster is better than investing in the current market in this post. Fellow users give their advice on how they should define their goals and the different decisions that they can make with those goals in mind.
Down the Habit Hole
In this post, Redditors discuss how the recent market downturn has impacted their investing habits. Different users lay out their plans and potential outlooks for the coming year.
Into the Close
That brings another edition of the Roundup to a close. This one was a little shorter than normal (just like last week!). However, as many Canadian online brokerages are finding their footing with transitioning many systems to remote operation and getting a handle on the flood of interest, we expect more activity to be unfolding in the weeks to come. In the meantime, a deal reached on oil production cuts by OPEC(++) will be yet another reason to expect a volatile week ahead. Have a safe, healthy, and profitable week!