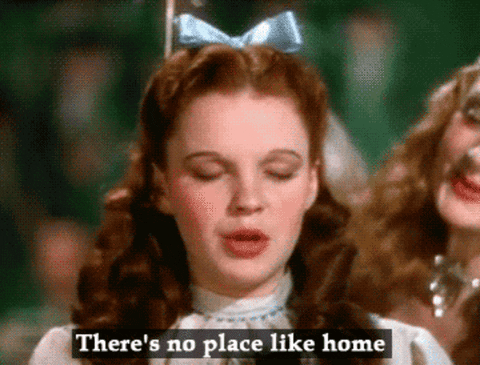 April has finally arrived. As much as the year is moving quickly, it simultaneously feels like it is moving incredibly slowly. As with the reality in markets, any bit of information about where things go next with the COVID-19 crisis is highly prized.
In this edition of the Roundup, we wade into the shallow deals and promotions pool to start April – in spite of record online investor interest in trading online. From there, we shine a spotlight on a major Canadian discount brokerage that looks like they will once again shake up the features offered by other online brokers. We close out this edition of the Roundup with highlights from investor forums and chatter from the Twitterverse.
New Month, Familiar Deals
It's the start of a new month. Not just any month either – the one month in the year that typically starts off with some good humour. Alas, the lack of new discount brokerage deals or promotions to kick off the month is no joke.
Like the markets themselves, there has been a considerable pullback in the number of brokerages participating in the most appealing deals and promotions categories: cash back and commission-free trading offers.
If we were in 'normal' times, this situation might not seem as unusual after the post-RRSP deadline push. After all, it is expected that leading into that deadline, investors are already actively thinking about their money and investments.
That said, these are not normal times at all.
Despite what is clearly the grimmest economic picture many of us have ever lived through, for Canadian online brokerages, what should normally have been a very slow period in April has turned into one of the busiest seasons on record.
Likely a result of the unprecedented volatility, many folks self-isolating and therefore working from home, and with only so much streaming content to be viewed, means that there is now attention being put on stocks and trading online in volumes that likely exceed the Great Financial Crisis. What is very different now, however, is the scale and scope of impact to the economy from the measures being taken by countries across the globe to flatten the curve on COVID-19 spreading.
With so many prized stocks now on a literal fire sale, bargain hunting investors have been rushing into the market through the door that is the online brokerage. Normally, when Canadians are this interested in trading stocks, online brokerages ramp up their offers and incentives. To reiterate – these are not normal times – and one clear indicator of that is the lack of promotional offers that have been deployed for DIY investors.
Nobody wants to be seen to be taking advantage of a crisis, however, and the conundrum for Canadian online brokerages is this: do nothing about reducing fees/commissions at this time or lowering barriers for folks getting into the markets, then 'business as usual' could be like profiteering. Conversely, launching a promotion that would be talk up getting into the most volatile market ever could seem remarkably tone deaf.
What is becoming clear in the COVID-19 pandemic is that major brands are stepping up to help in whatever ways they can. Apple is stepping up to make 1 million face shields a week. Tesla is building ventilators. Breweries and even Louis Vuitton are making hand sanitizer. As "order execution only" entities, the single best goodwill gesture for Canadian discount brokerages to offer to Canadians would be waiving of commission or administrative fees – especially for low balances or inactivity – and especially to those seeking financial relief.
In these far-from-normal times, a rethink is required on what brands stand for and mean in the face of this collective crisis. Normally a deal or promotion is intended to appeal to new clients. Perhaps this is the moment when it would be appropriate to consider promoting the infectious kindness that shows we're all in this together and that even small acts of kindness can go a long way.
RBC Direct Investing Takes Trading Quotes to the Next Level
It's one thing to be making investment decisions in a volatile market – but for many active investors, it's a must to be able to see where there are areas of demand or supply when trying to fine-tune a decision to buy or sell. The stakes are much higher when actively investing, so getting the most accurate and up-to-date information on market prices are key. Enter the world of streaming and in-depth quotes.
Late last year, RBC Direct Investing enabled free Level 1 real-time streaming price quotes for TSX and TSX Venture equities and ETFs. This past week, RBC DI rolled out what is arguably one of the best data features after real-time streaming Level 1 quotes: free streaming Level 2 quotes for TSX and TSX-V listed stocks and ETFs.
For DIY investors, and the online brokerage space here in Canada, it is hard to overstate the value this brings to investing online.
Level 2 quotes, also known as depth of market, can cost over $100 per month, and while the new feature from RBC Direct Investing does not bring with it a top-tier trading platform, the value here is hard to overlook.
The table below compares the prices per month that streaming Level 2 quotes would cost at comparable online brokerages in Canada and it is evident that this feature is anything but cheap.
| | | |
| --- | --- | --- |
| Online Brokerage | Trades per Month (TPM) or Trades per Quarter (TPQ) to Waive Quote Fees | Quote Fees without Activity Waiver |
| BMO InvestorLine | 25 (TPM); 75 (TPQ) | $125/mo |
| Disnat Direct (Desjardins Online Brokerage) | 20 (TPM); 60 (TPQ) | $95/mo |
| National Bank Direct Brokerage | 100 (TPM); 300 (TPQ) | $148/mo |
| Questrade | 81 (TPM); 243 (TPQ) | $89/mo |
| Scotia iTRADE | 10 (TPM); 30 (TPQ) | $79.95/mo |
| TD Direct Investing | 10 (TPM); 30 (TPQ) | $69/mo |
| Virtual Brokers | | $99/mo |
It is important to once again point out, however, that the prices for this streaming data option at other online brokerages referenced above usually come bundled with a sophisticated trading platform with many more bells and whistles for fast trade execution and charting capabilities than does the web experience at RBC DI.
That said, most of those Canadian discount brokerages referenced above waive some, most, or all of the data fee only when a minimum trading activity or asset deposit threshold is reached. So, the standard offering of the RBC Direct Investing streaming Level 2 quote is of particular appeal to investors who don't mind the web interface and who can't or don't want to constantly have to trade to maintain an activity threshold. Of course, spending on commissions to get a "free" data feed doesn't quite add up as a winning strategy but that is exactly the position DIY investors would be in at most brokerages.
For everyday investors, free streaming Level 2 quotes may or may not be something that is widely accessed, but for those investors who appreciate the added window into areas of potential pricing support or resistance, this is a very useful feature. In particular, as volatility increases in many illiquid stocks and bid/ask spreads widen, placing market orders can end up in overpaying for a security, and placing a limit order without knowing what else everyone is either selling or buying at puts investors at a significant information disadvantage.
While not quite the bombshell of dropping commission prices, RBC Direct Investing has unquestionably raised the bar considerably for other Canadian online brokerages, especially their bank-owned brokerage peers.
The standard web-based browser experience now including streaming Level 2 quotes means that other online brokerages will have to work harder to adjust their value proposition to a somewhat active or sophisticated investor. Even with so much attention being drawn away from online brokerage features these days, it's safe to say RBC Direct Investing's position in the online brokerage race just leveled up.
Discount Brokerage Tweets of the Week
Discount Brokerage Tweets – Curated tweets by SparxTrading
From the Forums
The Best Bet
A Redditor puts forward the question of whether anyone is betting against the market in anticipation of a crash in this post. Fellow forum users go back and forth on the merits of buying inverse ETFs and their plans for the coming weeks and months.
The Long Game
A new investor turns to the forum for advice on how to make sound investments for the long term while the market is still reeling from the impact of COVID-19. In this post, Redditors give advice on how to set up the right portfolio and think beyond the immediate market.
Into the Close
Despite the wild swings in the market, the biggest and most important stories that need to be told are the ones of the brave frontline workers putting themselves in harm's way and fighting COVID-19, or those mobilizing what they can to push back this sweeping contagion. Thank you to everyone fighting the good fight.
I STOPPED THE CAR AND WEPT LAST NIGHT. It was after midnight. I was driving home from another 18 hour day at @SinaiHealth + @UHN and then i saw this. THANK YOU to my @CityofToronto and its citizens for these #ActsofLove that are keeping its #frontline health workers going. pic.twitter.com/9sOdWvjdFB

— Samir Sinha (@DrSamirSinha) April 4, 2020