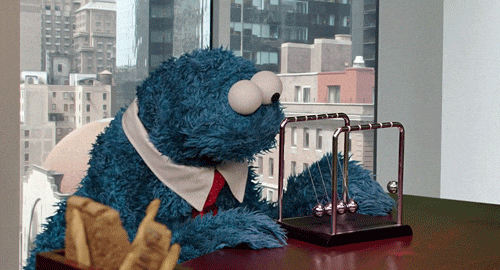 Another week gone by; however, the metrics that matter aren't hours and seconds, it seems. Tests, cases, and, unfortunately, deaths are part of a grim set of metrics that serve as the very human backdrop to everybody's new normal. While it's harder to distance ourselves from the news than it is from one another, what is clear is that markets and online brokerages are pressing forward albeit in surges and stumbles.
In this edition of the Roundup, we continue to track data on the surge in interest by DIY investors to step into the markets, with new information shedding light on what is also likely happening here in Canada. From there, we take a look at how Canadian discount brokerages of various stripes are walking the tightrope of advertising during the time of COVID-19. As usual, we serve up the latest DIY investor comments from Twitter and the investor forums.
Inflection Points: Earnings Data Shows Trading Surge at Online Brokerages
Of the many letters being thrown around during the COVID-19 crisis, the one that seems to capture many themes concurrently is the letter V. For online investors (and by extension online brokerages), the two variations of V that matter are volatility and volume. Stock market volatility during March has been unprecedented and volume of trades executed equally so. The next V that might come into play is the shape of the recovery, which many speculators are hoping will be swift and sharp.
Earlier this month, Interactive Brokers reported a sharp increase in the number of online discount brokerage accounts opened – an eye-watering 22% increase compared to last year. This past week, another (arguably the most) important online brokerage in the US, Charles Schwab, reported its earnings. Though it did not meet estimates on the earnings front, tucked inside the earnings announcement were two very incredible facts. The first is that trading volumes in March represented 27 out of the 30 highest trading volumes of all time for this massive online brokerage. Daily average revenue trades (or DARTs) clocked in at 1.54 million, a 98% increase for the quarter. The second important piece of information contained in that earnings announcement is the tsunami of account openings – over 280K new online brokerage accounts opened in March alone and bringing the total number of online investing accounts to 609,000 accounts for the quarter and a total of 12.7 million.
Additional data from Robinhood, the firm that was the proverbial straw which took the price of commissions for trading in the US ultimately down to zero, also crossed the radar last week. The data reported that their daily trading volume was threefold higher in March compared to Q4 of 2019 and they attracted a tenfold increase in net deposits which ultimately led to revenue of USD $60 million in March, triple what they had made in February. Indeed, these numbers helped bolster the case for Robinhood to be raising USD $250 million, which puts their valuation at USD $8 billion.
While Canadian markets are different than in the US, one reasonable inference to draw is that Canadian discount brokerages have seen a similar spike in their business that likely rivals anything they have ever experienced – including the crypto and cannabis surges of 2018.
Unlike the online brokerage markets in the US, most Canadian online brokerages have yet to drop their commission fees substantially and as a result, have likely generated significant commission revenues from heightened trading activity.
Indeed, until the return to work fully takes shape in Canada and the US, the likelihood of stock market volatility is going to remain high, which is great news for active traders and some of the speculators being pulled into the markets in search of a quick return. It is also great news for online brokerages in Canada who stand to benefit from the increased trading activity. The exact letter that defines the recovery – whether it's a V, U, W or L – will determine what spells success or failure for the near term.
Online Brokerage Advertising in the Age of COVID-19
The data gathered from online brokerage activity over the past several weeks has validated the immense interest in trading online. For Canadian discount brokerages, the 'usual' playbook during predictable times of investor interest is to advertise. After all, if people are out looking for an online brokerage account or interested in trading, it makes sense to be visible.
These are unusual times, however, so it is interesting to see how online brokerages are wading into the 'marketing' efforts during this tenuous time of 'doomscrolling' and massive social media content consumption.
For the moment, three Canadian online brokerages that have been spotted advertising on Facebook and/or Instagram are Qtrade Investor, Scotia iTRADE, and TD Direct Investing.
A quick scan of the ads show something interesting – that both Scotia iTRADE and TD Direct Investing are featuring female protagonists as the DIY investor. In the case of Scotia iTRADE, they opted to push their campaign from the fall of 2019 which featured "self-starters" – essentially entrepreneurs who also were notable social media personalities to boost the brand with a younger audience. By comparison, TD Direct Investing also took a much more contemporary view of a DIY investor, not sitting at home but out and about on their phone.
During this current state of affairs, both bank-owned brokerages' ads seem to strike a similar tone but neither quite give a nod to the current sentiment. In contrast, Qtrade Investor's ad is simple and strikes a thankfully positive tone to the long list of bad news stories and jarring autoplay videos. Pleasant clouds and blue skies are almost a setup for what seems like a travel ad, but nonetheless set a backdrop for a compelling message proving the point that sometimes less is more, including on social media. More importantly, it seems like an astute "read the room" move.
Another small blip on the radar this week was the move by Virtual Brokers to tweet out an investor education piece to help explain some investing basics. Normally a tweet by an online brokerage doesn't really seem newsworthy; however, in this particular context it is the first post by Virtual Brokers in some time, so the timing and the content are interesting, especially against the backdrop of what is likely a pick up in DIY investor interest.
That said, the push to advertise or broadcast content on social media is not without some degree of risk. There continues to be negative consumer sentiment about the experience of wait times to get in touch with online brokerages here in Canada, especially for the resolution of issues that require a phone call. A case in point is this post by Questrade on Twitter, which managed to get a pointed response focusing on wait times.
And they are not alone. A scan of the tweets of the week continues to reveal cringe-worthy wait times to talk to an online brokerage that references brokerages that are actively advertising at this time and those that aren't. Even the most astute marketing team coming into the crisis couldn't escape the fundamental requirement to have the product fulfill the promise of reliability. Wealthsimple Trade continued to experience system and trading issues last week, creating its own doomscrolling feed of unhappy campers.
There's no doubt the level of interest for DIY investors to start trading in the market has surged. As many investors have rushed into opening new accounts and many existing account holders have been more active than in some time, systems are starting to show their strain. For Canadian online brokerages, the difficulty is to make sure their systems are stable enough to handle the flood of interest.
With that in mind, we anticipate more online brokerages might start leaning into their advertising programs on social media, and some with promotional offers, to get the right kind of attention at a moment when DIY investors are hungry for some good news.
At the moment, markets seem to have found their footing – a situation that could change at any point. Here's hoping several Canadian online brokerages start to find theirs.
Discount Brokerage Tweets of the Week
Discount Brokerage Tweets – Curated tweets by SparxTrading
From the Forums
(Mis)Take Your Time
A forum user who received both EI and CERB asks what to do with the money while the mistake is sorted. Fellow Redditors offer advice and their experience with current COVID-19 related funding in this post.
Time to Think Again
After 20 years of investing, a user takes to the forums to lament the current state of their portfolio in this post. Commentators offer their insight into the current markets as well as how the poster might realign their goals with their investment strategy.
Into the Close
Were it any other time, the horrific news of a mass shooting in Canada would be the only terrible story the country has to digest. Against the backdrop of the COVID-19 stories, this makes this senseless act of violence even more heartbreaking and amplifies the heroics of first responders. It is truly shocking. Our deepest condolences to the families of those who lost a loved one in this tragedy – we are thinking of you and sending you wishes for strength.