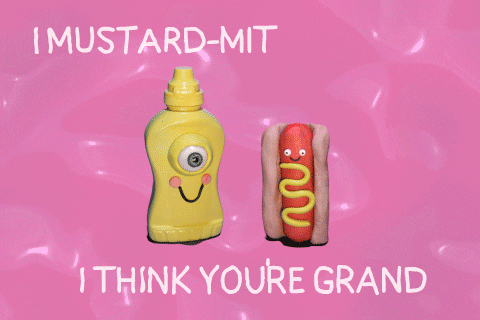 With Valentine's Day and now with a shortened trading week for Family Day in Canada and President's Day in the US, the weekend has been bookended with reasons to celebrate. For DIY investors, the sprint towards the RRSP contribution deadline may not offer roses and chocolates, but there are certainly some very sweet gifts being provided by Canadian discount brokerages for 2020 that investors can look forward to.
In this edition of the Roundup, we take a look at the big moves in original content that one online brokerage is making and what this means for both DIY investors as well as competitor firms who want to win mind share (and wallet share) in 2020. On the topic of winning, we also take a look stateside to see who's winning the online brokerage competition there, now that trading commissions for stocks no longer exist. As always, we've got some great commentary from DIY investors on Twitter and the investor forums to cap things off.
RBC Direct Investing Flexes Content Muscle
With commission pricing on the chopping block here in Canada, online brokerages are (literally) getting creative with their approaches to win the attention of DIY investors.
In the lead up to RRSP season, one of Canada's largest bank-owned online brokerages, RBC Direct Investing, has doubled down in the content department, by launching a special magazine edition of the investor content series "Inspired Investor" and escalated the brewing content battle between bank-owned brokers up a notch.
Against the backdrop of their 30th anniversary, RBC Direct Investing compiled and launched a special edition of Inspired Investor in magazine format and filled it insightful and educational topics for DIY investors, celebrities and (not surprisingly) ads for other related RBC wealth management services. Well-known figures in Canadian personal finance making an appearance in this issue include David Chilton (aka the Wealthy Barber), financial author Melissa Leong, and entrepreneur (and "Dragon") Michele Romanow to name a few. Also featured in this issue are notable chefs, literati and a slew of investor education content. To boot, there is a crossword puzzle on finance.
At 60 pages long, this issue is certainly fitting for a 30th anniversary milestone; however, it also demonstrates the range of audiences and the volume of content that RBC Direct Investing is capable of producing. It is that latter point that should raise eyebrows, with RBC Direct Investing's main competitor in the content sandbox (TD Direct Investing), as well as bank-owned peers and the traditional business media who are already facing an increasingly fragmented audience.
The launch of the magazine-ified issue of the Inspired Investor wasn't the only notable development in RBC Direct Investing's content push that appeared this month, however. Also on the radar was the announced launch of a podcast on investing called Money Moves (shoutout to Cardi) that was teased on Twitter, and which will be coming soon to Spotify. This is a joint effort between the Globe and Mail, RBC, and Melissa Leong.
Similar to Netflix, Amazon and Apple battling it out with one another for original content, the race between the biggest Canadian online brokerages is heating up on the content front.
TD Direct Investing, for example, has enjoyed a strong head start with a full video production unit that delivers MoneyTalk, which consists of video content and stories related to personal finance. That lead, however, is sure to be challenged by other financial services providers who see content as a vehicle to engage investors and give them a reason to continue to tune in.
Peer bank-owned online brokerages Scotia iTRADE and BMO InvestorLine have used social media more aggressively in late 2019 to try and steer eyeballs onto their respective brands. Those measures pale in comparison, however, to the latest moves by RBC Direct Investing (and more broadly by parent RBC).
Good content is hard to do well, and even harder to do consistently well, so the Inspired Investor flex by RBC Direct Investing is going raise the bar for other Canadian online brokerages to find an answer to that level of content production. While size and budget do matter to a degree, so does commitment to the importance of content.
Case in point: the much smaller but still very popular Wealthsimple (and their magazine) has done an outstanding job with respect to content production – including their advertising – despite being a fraction of the size of their competitors. Wealthsimple also has a magazine and blog that are updated regularly and feature interesting content.
Similarly, the Canadian Securities Exchange, the growing rival to the TSX/TSX-V also produces a podcast called #HashtagFinance which has made significant progress in delivering engaging financial conversations to investors via podcast (and through their in-house publication Public Entrepreneur magazine).
Content is definitely shaping up to be a kingmaker in 2020. The roll out of the latest Inspired Investor issue and the upcoming podcast Money Moves are likely just the first in a series of new content ventures launching for Canadian DIY investors this year. No doubt, the competition will be looking and listening carefully on how best to navigate around this new content battlefield.
Checking in State Side
With all of the noise related to the political climate in the United States, news related to the online brokerage industry can get eclipsed by scandals of one sort or another. It's hard to believe, however, that it has already been more than four months since the avalanche in price drops that saw all major online brokers reduce their stock trading commissions to zero. Perhaps the biggest shocker, however, is that all online brokerages are a) still standing and b) continuing to push to grow.
Metrics released for January 2020 recently by Schwab (this past week), Interactive Brokers, and E*TRADE all point to increases in new accounts (some astoundingly so), assets, and trading activity with no slow down in feature development or deployment.
This past week, for example, Interactive Brokers, announced the launch of a new tool intended to make seeking out investing opportunities in bonds easier. The new "Bond Scanner" is available for public use, meaning that you don't have to be a client of Interactive Brokers to do the research (only to trade via their platform). They've even been so bold as to issue their "bond challenge" to find a brokerage that can beat the pricing on bond trading.
Meanwhile, Schwab and TD Ameritrade, which are in the process of merging, continued to advance as the largest force (and biggest story) in the online brokerage space in the US. Schwab added 167 thousand new brokerage accounts in January (compared to Interactive Brokers' 14.7 thousand new accounts and E*TRADE's 40 thousand new accounts).
With lots of regulatory scrutiny and complexity in bringing TD Ameritrade and Schwab (and their respective businesses) under one roof, one competitor sees their shot to take advantage of the confusion and complexity by leaning into it aggressively.
On their recent investor conference call, E*TRADE's CEO, Michael Pizzi, framed the merger of TD Ameritrade and Schwab as a chance to gain market share by stating: "We see a huge opportunity from anticipated industry consolidation. Even with the best executed combinations, all customers will not be satisfied with their experience being chosen for them, and we aim to win every dissatisfied relationship that comes out of the Ameritrade-Schwab transaction."
Whether the market is picking up what E*TRADE is putting down remains to be seen. There appears to be an aggressive move by E*TRADE to diversify its sources of revenue to different types of service lines (not just online brokerage) and when it comes to active trader experience, it's going to have tough competition from Interactive Brokers on a number of levels. Still, E*TRADE has focused on what it sees to be the Achilles heel of the 'mega' brokerage model.
There's certainly lots to monitor in terms of activity in the US online brokerage space – especially as Schwab and Ameritrade wind their way through merger activities. Most interesting, however, will be the extent to which other players are going to have to step up their game and innovate their way through the juggernaut that will be the combined Schwab-Ameritrade super brokerage.
For Canadian DIY investors and the industry here, it will likely mean the pace of innovation witnessed south of the border will make features currently being rolled out in Canada seem antiquated and challenge online brokerages here to further justify the commission pricing being pegged to where it is currently.
Discount Brokerage Tweets of the Week
Discount Brokerage Tweets – Curated tweets by SparxTrading
From the Forums
A Time to Gain, a Time to Lose
A DIY investor questions whether or not they should invest in the current market, as they are anxious about the potential risks associated with each situation. Fellow Redditors in this post take turns weighing in, providing advice on how they could proceed.
A Catch-Up Strategy that Cuts the Mustard
When it comes to saving for their children's education, one Reddit user sought help in figuring out how best to make up for lost time. Fortunately, there were some great suggestions in this post on how best to tackle catching up on saving in an RESP.
Into the Close
That's a wrap for another week. Though the week ahead is shortened, it is going to be a thrill ride. It's earnings season and with less than two weeks to go before the RSP contribution deadline, this is about the time all of the procrastinators get just about ready to start their best Ferris Bueller. Have a profitable week!