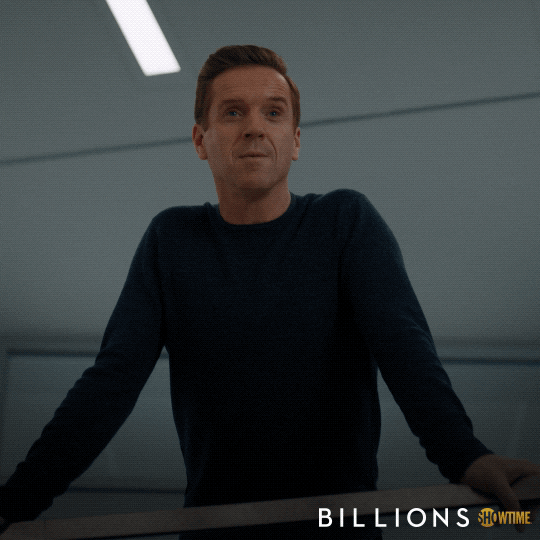 Deadline to RSP contribution is almost here and it's prime time for DIY investors to go shopping for an online brokerage. Of course, retail investors aren't the only ones shopping around, these days it seems that online brokerages are on the minds of more than just investors.
In this edition of the Roundup, there's really only one big story in the online brokerage space that warrants the spotlight, namely the big acquisition of the online brokerage E*Trade in the US. Keep reading for more information on the deal, as well as what that transaction could signal for Canadian discount brokerages and DIY investors. Also, in the lead up to the RSP contribution deadline, Twitter is a great place to monitor the 'stress test' on Canadian online brokerages and the volume of interest that generates intriguing consequences for customer service experiences. Be sure to check out the forum chatter too for good measure.
Morgan Stanley Acquires E*Trade
This past week, another watershed moment occurred in the evolving story of online investing and trading, and yet again, it happened in the United States.
One of the largest and storied investment banks in the US – Morgan Stanley – acquired one of the best-known online brokerages in the US, E*Trade financial, in an all-stock deal that signaled an important move on the chess board for brokerage firms and the push from Wall Street into the retail financial services sector.
Unlike the recent acquisition of TD Ameritrade by rival Charles Schwab, the decision by Morgan Stanley to acquire E*Trade is a bit of a step change to the online brokerage battle. Most notably, an investment bank the size and pedigree of Morgan Stanley entering the game pits it against peers, J.P. Morgan and Goldman Sachs, in the push to diversify its business lines. With so many tech and fintech firms in the US jumping into the online brokerage business (including new entrants like Square), and with so many of them at the zero-commission price point, the ability to process the stock transaction appears to be effectively commoditized into a 'standard' option for many wealth management or financial services providers.
So, while the terms of the deal and the rhetoric surrounding the transaction are important, the bigger picture here is that there has been a tectonic shift in the industry which should only accelerate change coming to online brokerages here Canada.
With Morgan Stanley's $13 billion E*Trade purchase, the era of independent online brokers is over https://t.co/h4nr8O6FRF via @BW

— Bloomberg (@business) February 24, 2020
The quote by the founder of the largest online brokerage on Earth, Charles Schwab, in 1971 puts this into perspective: "Why is the stock trading commission a percentage of the trade, when it is the same work for electrons to run down a wire for 1,000 shares of a $10 stock as it is for a $1000 stock?"
The funny thing about that quote is that in today's terms, Canadian DIY investors are increasingly finding themselves (or will be) asking why in Canada do the electrons up north cost way more to run down a wire than they do in the US?
With recent downward revisions to their commission structures, several large online brokerages (such as National Bank Direct Brokerage, Desjardins Online Brokerage, and HSBC InvestDirect) have already figured out that the path forward entails embracing a lower commission structure. For other Canadian online brokerages, it will simply be a matter of time.
Factoring in what is taking place in the US online brokerage industry, the Canadian online brokerage industry is facing an existential moment: whether or not online investing – in particular making individual stock picks and 'trading' – matters as much to current and future generations of investors as it did to previous ones? Indeed, with alternatives like Roboadvisors, or set-it-and-forget-it passive ETFs, the requirement or pressure to pick individual names to stash in a portfolio is now significantly reduced. As such, the path forward for Canadian online brokerages, in particular, will not be an easy one.
Given the size of the Canadian market (the number of DIY investors and the demand for DIY investing), one likely scenario is that the online brokerage space here in Canada is likely to separate into a very small group of motivated companies, who are investing in the development and success of online brokerage, and the rest, who rely on convenience and inertia and who will do the 'minimum' to sustain that arm of the business.
Why Morgan Stanley jumped into online brokerage can be summed up by a quote from its CEO James Gorman, who stated in an interview with Barron's, "It solidifies us in the workplace and gets us into direct digital in a big way. We're not messing around."  This, it seems, reflects a seriousness of sentiment – a hunger to grow and to win – that Canadian online brokerages will also have to adopt if they really want to stand out. 
Discount Brokerage Tweets of the Week
While this section of the Roundup generally flies under the radar, this past week and for the week ahead, it will be particularly useful to pay attention to Twitter to see how Canadian DIY investors and online brokerages are interacting into the RSP contribution deadline. In particular, there has been much attention given lately to the 'mortgage stress test.' However, when it comes to Canada's discount brokerages, the one big stress test happens to be volume of activity.
In late 2018 and early 2019, when the crypto bubble and weed bubble frenzies were hitting feverish pitches, many Canadian online brokerages had problems keeping up with trading volumes, as well as interest from investors. Fast forward to the deadline of RSP season in 2020, and the convergence of markets starting to buckle under worries about the coronavirus, and there very well could be a perfect storm of investors trying to get access to their accounts only to hit an online or customer service delay.
As far as the previous week, those signs of stress are already starting to emerge, with Scotia iTRADE appearing to bear the brunt of negative publicity about wait times. That said, Twitter users are mentioning online brokerages – in particular bank-owned online brokerages – for the unflattering wait times or technical glitches being encountered. While there's definitely a lot happening on Twitter these days, this space in particular will be worth keeping an eye on to see how Canada's online brokerages fare in the week ahead.
Discount Brokerage Tweets – Curated tweets by SparxTrading
From the Forums
Boom(er) or Bust
A forum user starts a lively discussion based on a newly released article claiming that Millennial wealth is lagging, and therefore so is Millennial investing. Fellow users weigh in with their personal generational experiences in this post.
Baby Got Back-Ups
A first-time parent seeks advice on how to set their kid up for success. Fellow Redditors give advice on account types, government programs, and how to make the most of gifts from grandparents in this post.
Into the Close
For veteran traders, sell-offs are no time to panic. In fact, experience teaches us that when opportunity presents itself, it's best to be ready. And, this past week, there's perhaps no better story of chance meeting preparation than a 42-year-old Zamboni driver, David Ayres, getting the nod to play goal, and win, for the Carolina Hurricanes. Yes, they beat the Leafs, but this is a story that has all the feels. So, stay prepared for the week ahead and here's hoping you also come out ahead.
You can't make these stories up.

What a moment for Dave Ayres as he collects his first NHL win. pic.twitter.com/tivSTilvEn

— NHL (@NHL) February 23, 2020