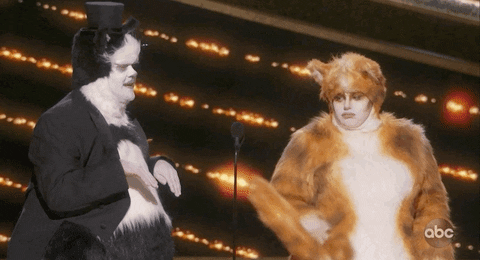 If there's one thing that get Canadians to forget about the weather in February for a moment, it's the hype train that is the Oscars. Like the glitz and glamour of Hollywood's biggest award, Canadian online brokerages are also enjoying some time in the spotlight, with special awards, rankings and recognition taking centre stage ahead of the RSP contribution deadline.
In this edition of the Roundup, we chronicle the latest online brokerage to be recognized by a ratings firm, this time for outstanding customer service. Next, we track the commission-free trading storm as it looks to land in the UK and what the global spread of this phenomenon could mean for Canada's incumbent online brokerages. As usual, we've captured the entertaining (and sometimes savage) quips from DIY investors on Twitter and in the investor forums.
Questrade Recognized for Outstanding Service
After commission battles, a select few Canadian online brokerages are now battling it out over awards and accolades. The latest Canadian discount brokerage to be recognized by an award or ranking is Questrade, which this past week, was awarded DALBAR's Seal of Service Excellence for the second consecutive year.
At a time when online brokerages in Canada are facing pressures to lower costs and commission pricing, one place where these kinds of pressures have emerged is in 'client service.' For that reason, it is noteworthy to see Questrade receive an award recognizing their customer service prowess.
Unlike rankings or ratings currently assessing Canadian online brokerages, such as the Globe and Mail online brokerage rankings or Surviscor's rankings, the recognition received by Questrade comes after a thorough audit conducted by DALBAR on all aspects of customer service interactions. Included in the assessment of their customer service are categories such as security handling, expertise, attitude, and call flow. Interestingly, and perhaps of most relevance, is that Questrade also received high marks from Surviscor's latest Brokerage Service Index, coming in second with a score of 90%.
Anecdotally, Questrade has managed to cover more 'digital' ground more effectively than many of their online brokerage peers, with a strong and constant presence on social media channels like Twitter, as well as on the DIY investor forums on Reddit.
When it comes to most products or services, it is often difficult to elicit a positive review from clients unless the service experience goes beyond exceptional. For Canadian discount brokerages, especially on public facing channels, there really isn't anything rivaling the experience of an Instant Pot or Tesla; however that said, Questrade is one of two Canadian online brokerages that may typically win praise from investors. That is not to say that Questrade is perfect by any means; however, the sum total of the client experience via testimonials and recognition lean towards Questrade making positive strides with investors.
Heading into the RSP contribution deadline, as DIY investors shop around for a new online brokerage or place to park more of their assets, it would be a great test of customer service capacity to call and see what wait times are like to actually talk to a representative. Nothing quite beats the actual experience of kicking the tires on a brand, especially with the added volumes (and associated stress) of the busiest time of year.
Robinhood Heading for the UK
Never mind Megxit or Brexit, it seems like zero-commission trading giant Robinhood is making a Brentrance (can that be a thing?) in 2020 according to a recent article in the Financial Times published this past week.
Unlike in the US, Robinhood will be attempting to bring its brand of commission-free trading and style-heavy user experience to a market in which there are already several commission-free trading providers. The US online broker, which recently surpassed a valuation of just under $8B USD, is also aggressively courting the mindshare of millennial investors with their daily financial news podcast.
With the rise of zero-commission trading taking place in the UK as well as in the US, and with signs of commission-free trading starting to appear in the Canadian online brokerage market as well, it will simply be a matter of time before the kind of pricing that is quickly spreading to international markets becomes standard here in Canada. Against the backdrop of zero-commission pricing showing up around the globe, DIY investors here in Canada are going to be raising their expectations as to what their premium commission rates come with. What that means is that bank-owned brokerages in particular are facing a very high set of expectations by pricing their commission rates at approximately $10 per trade. In the stock market, analysts warn of valuations that reflect high expectations from investors (aka Tesla this past month).
With such high expectations, any shortcoming is bound to attract an outsized amount of negative attention. An example of this is clear to see in the Twitter chatter over the past two weeks for TD Direct Investing and what investors said when that trading platform went down twice. Similarly, long wait times at Scotia iTRADE call centres continue to be a source of angst for clients who turn to Twitter with examples of wait times that stretch into dozens of minutes (or even into hours) before getting a hold of an agent. If commission rates are set high, so too will expectations for value.
Robinhood, for its part, has also faced a number of technology and service delivery hiccups. There are dozens of examples on Twitter of unhappy comments from customers. The difference, however, is not that something inevitably went wrong with an online provider, but rather what consumers understood would be the 'trade-off' when reducing pricing. That said, even at the zero-commission rate, the user experience, technology, fractional shares and other premium features continue to appeal to the strong core demographic that Robinhood is aiming to acquire.
Now that they have created competitors out of the largest online brokerages in the US, the timeline for them to look further afield has accelerated. With plans to roll out in the UK now well underway, and Australia on the horizon, the conversation about commission-free trading coming to Canada could come from any of the growing number of firms worldwide. Hindsight is said to be 20/20 and for the Canadian online brokerages, this year it might actually be the year they start looking back over their shoulder to see who else is planning to settle down in Canada.
Discount Brokerage Tweets of the Week
Discount Brokerage Tweets – Curated tweets by SparxTrading
From the Forums
Mr. Worldwide
A Redditor wonders if their diverse portfolio is worth the struggle, noting "if the US market falls, wouldn't that lead to a global crisis anyway?" Fellow forum users weigh in on the benefits and drawbacks of hedging one's bets across markets here.
Miss Americana
A user wonders which market is the best choice to buy a cross-listed stock from: American or Canadian? Fellow Redditors advise on the taxation and other issues surrounding the purchase here.
Into the Close
That's it for another edition of the Roundup. Staying on theme for the Oscars, like the markets, there are bound to be a few surprises this week. However, nothing will be quite as dramatic as watching what's going to happen to Tesla short sellers. Happy trading!