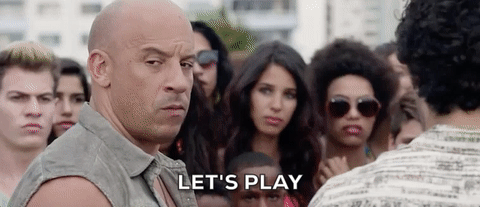 After the 'big game' in the NFL, it's now time for the championship race between Canadian online brokerages to kick into high gear. With just a few weeks left until the deadline for RSP contribution, it will be an all-out sprint by Canadian online brokerages to land new accounts and assets from Canadian DIY investors. It won't be easy though, with more choices than ever before and jittery markets because of fears about the corona virus, DIY investors are bound to be cautious, which means when it comes to choosing an online brokerage, the juice has to be worth the squeeze.
In this edition of the Roundup, we review the latest discount brokerage promotions that are available as of the beginning of February (great news there are lots!). From there, we launch into even bigger news with another less popular online brokerage cleverly finding a way to get attention by dropping their commission prices to zero well ahead of their peers. Finally, the third big story this week is the launch of the 2020 Globe and Mail online brokerage rankings, which offers another perspective on the different features available from Canadian online brokerages. As always, we'll cap things off with a review of DIY investor comments (including reactions from the outages) from the forums and Twitter.
New Month, New Deals
On the heels of the Lunar New Year celebration, the start of the new month (and new year) shows that promotional efforts by Canadian discount brokerages are well under way.
The tail end of 2019 and the first weeks of 2020 have been filled with new promotions and pricing announcements at several prominent online brokerages – so much so that news of new feature releases or website redesigns have taken a back seat to the focus on cost.
At the start of February, almost all Canadian discount brokerages have made adjustments of one kind or another to try and win the attention (and assets) of Canadian investors. Many of these brokerages have opted for highly competitive cash back offerings to make it worthwhile for DIY investors to at least consider opening a new account or transferring an account to them. Even so, there are a couple of online brokerages that have remained on the sidelines despite the busy season for DIY investors.
One interesting observation about the state of deals and promotions heading into the final stretch for RSP season is that all of Canada's large bank-owned brokerages have a promotion in play. Ideally, smaller online brokerages would leverage more aggressive pricing or promotional offers to win attention of investors away from larger bank-owned competitors. This year, however, that isn't really the case, so it is noteworthy to see bank-owned online brokerages jockeying for investor attention with promotional offers and several smaller brokerages stand aside.
Of the big five bank-owned online brokers, only RBC Direct Investing is offering a purely commission-free trade offer, with the rest of its peers offering up cash back promotions. Typically, cash back promotions are most popular among investors, and even though commission-free trade offers might present significant value, the reality is that cash is still king.
The amounts of cash back offers and requirements to qualify for them this year reveal which kinds of customers brokerages are most interested in trying to appeal to. For example, Scotia iTRADE and TD Direct Investing have minimum deposits of $5,000 and $15,000 for their offers, respectively. This lower threshold means that less established investors – even  beginner or younger investors – may see either of these brokerages as a viable option to open online investing account with. By comparison, offers from CIBC Investor's Edge and BMO InvestorLine require a minimum deposit of $25,000 and $50,000 respectively, which suggests a more established investor would pay more attention to the offerings by these bank-owed brokers.
Another interesting observation among all the cases of big-bank owned brokerage promotions (except RBC Direct Investing) is that the promotions are tiered offers that offer greater amounts of cash back with higher deposits. This tiered structure also reveals some interesting competitive dynamics among certain brokerages. For example, for deposits exceeding $250,000, it is essentially a race between three big bank-owned discount brokerages: BMO InvestorLine, Scotia iTRADE and TD Direct Investing for cash back incentives to this financially elite club.
Outside of the big bank-owned brokerages, popular online brokerages, such as Qtrade Investor and Questrade, have cash back offers (and in the case of Questrade also commission-free trade offers and a very competitive transfer fee coverage offer) that they hope will help them to stand out from the bank-owned crowd.
Qtrade Investor, which has a cash back offer (also tiered), is up against some stiff competition for new business and assets, as three big bank-owned brokerages are directly competing against Qtrade's offer. At the other Q-named online brokerage, investors looking for a promotion can find a wide selection of offers. Questrade's long-standing commission-free trade deal is an option and all of their most popular offers have very low barriers to access or qualify for them, which is ideal for younger investors. In addition, younger investors can benefit from special pricing and commission free trades from National Bank Direct Brokerage, which offers up 10 commission-free trades per year each year the account is open.
With most brokerages now on the deals board, it is curious to see other discount brokerages stand on the sidelines this year.
For instance, neither Virtual Brokers nor HSBC InvestDirect have commission-free trade or cash back promotions this year (as of the time of publication) – an interesting option given the fierce competition for assets. Also interesting is that newcomers to the discount brokerage space, Wealthsimple Trade and CG Direct, opted not to take advantage of RSP season with a new promotion. Passing up this cycle of investor interest means that they are giving up valuable airtime when DIY investors are most actively shopping around.
Ultimately, however, the news is great for DIY investors this month. There are several really strong deals from reputable Canadian discount brokerages. Timing to try to take advantage of these offers couldn't be better; however, for investors, just be prepared to spend some time waiting on hold or with slow account processing.
Commission Price Drop: HSBC InvestDirect Launches Zero Commission Pricing
The zero-commission spectre has surfaced at yet another Canadian online brokerage. HSBC InvestDirect, one of Canada's lesser well-known online brokerages, has announced they are prepared to offer zero commissions for clients who qualify as active investors, i.e. anyone who makes 150+ trades per quarter, for a limited time from April through December of 2020.
As has been mentioned in previous Roundups, it will only be a matter of time until larger, more popular Canadian online brokerages are forced to figure out how they are going to adopt zero commission trading.
Fortunately for most competing online brokerages, HSBC InvestDirect is a relatively small and unknown online brokerage to many Canadian investors. Much like what happened when HSBC InvestDirect dropped their prices down to sub $7 per trade (making them the cheapest bank-owned online brokerage as far as standard commissions), the market as a whole effectively overlooked this announcement and went on its merry way.
Even though existing Canadian online brokerages are navel gazing and potentially looking for additional information on their clients to improve monetization, competitors such as Wealthsimpe Trade have already taken what felt like a giant leap.
Wealthsimple Trade has already led the way in this offering and as of late last year, the first 'household' name in online brokerages has drastically reduced their per trade commission. National Bank Direct Brokerage reduced their standard trade commissions for active investors (who they define as X trades per month) down to $0.99 per trade. Earlier this year, Desjardins Online Brokerage countered by dropping their commission rates (also for active traders) down to $0.75 per trade.
With HSBC InvestDirect now taking trading commissions down to $0 for active traders, there is clearly a trend taking shape where active traders are likely to be the first benefactors of the reduced pricing from some of the larger, established online brokerages.
The standard commission rates for trading at HSBC InvestDirect are 6.88 for North American ETFs or equities, which makes them among the lowest cost per trade (currently) for bank-owned online brokerages standard commissions.
That said, the cost to qualify for this new pricing means having to trade 150 times in a quarter which at that online brokerage can cost a hefty $1,032. It also means that clients have to continuously trade that kind of volume to maintain their commission-free status – which will be a challenge for all but the most dedicated or active traders. What will make this even more challenging is the user interface and client experience for very active traders, who need (typically) streaming quotes, level 2 preferably and multiple market data, as well as a trading platform that has advanced charting capabilities and rapid order entry. Even at a modest constant pace, the platform will need to handle 2.5 trades per day – which could be reasonable except that there is no robust market trading platform in place to do essential research.
The fact that this new offer hasn't made the kind of splash we envisioned it would is not surprising given lack of visibility of this online brokerage within the Canadian DIY investor community. HSBC InvestDirect is not that well known among Canadian DIY investors, however their new pricing structure offers a valuable 'canary in the coal mine' for the brokerages as a whole and this latest move in pricing might be enough to prompt a larger brand to take a bolder step ahead of other brokerages.
For active traders, the new pricing structure at HSBC InvestDirect (and several other brokerages) is tempting – however, the platform will need to compare with and do better that it is now. Nonetheless, if HSBC InvestDirect was looking for at least a long shot kind of promotional event to generate some noise and coverage, then mission accomplished. Though we have yet to see major media outlets pick up the story, commission-free trading with the convenience of a bank is a secret that can't be kept much longer.
Globe & Mail 2020 Online Brokerage Rankings
This past week, the 21st edition of Canada's longest running evaluation of Canadian online brokerages was published by Rob Carrick at the Globe and Mail. Along with the changes in the online brokerage industry in Canada, this analysis of the industry continues to evolve.
This year, there was a familiar structure to the rankings, with letter grades being assigned to each brokerage as well as brief commentary provided from Carrick on the merits and drawbacks of each online brokerage, mostly from the point of view of the 'everyday' investor. There were also comparisons of all brokerages analyzed on 10 key questions or components, namely:
How do online stock trading commissions compare?
Is there a simplified fee for all accounts with small balances?
Is commission-free ETF trading available?
Foreign exchange charges
Are U.S.-dollar registered accounts available?
Can you buy high-interest savings ETFs?
Can clients send secure e-mails to get personal account questions answered, or use online chat?
Are there comprehensive tools to help clients assess their returns over the short and long term and against benchmark indexes?
How does the client website experience rank on a scale of 1 to 5?
Is there a security guarantee saying clients will be reimbursed fully for losses in their account due to unauthorized transactions?
The grades this year were generally decent, with 8 out of 12 of the online brokerages evaluated scoring a letter grade of B or better. This is an encouraging sign that, generally speaking, the online brokerages in Canada are starting to do a better job of catering to DIY investors' needs according to this ranking. The top score (A+) was achieved by Qtrade Investor, while the lowest score (D+) was received by HSBC InvestDirect.
The most popular grade (B+) was achieved by four online brokers: Interactive Brokers, Questrade, RBC Direct Investing, and Virtual Brokers. This collective is a very interesting combination because they are comprised of mostly independent online brokerages and one bank-owned online broker. Conversely, of the three discount brokerages that scored A- or higher (Qtrade Investor, Scotia iTRADE, and TD Direct Investing), two thirds of those are bank-owned online brokers. What the latest Globe and Mail online brokerage ranking points to, as far as the experience for the 'everyday investor,' is that going with a non-bank owned online brokerage is generally going to be a safer or better bet than going with a large bank-owned brokerage.
As with the previous rankings, the full access to this ranking is for subscribers to the Globe and Mail, which means details on the comparisons section and full commentary are visible only to folks prepared to pony up for the Globe, as well as to readers of forums where this information has also been posted.
| | |
| --- | --- |
| BMO InvestorLine | B- |
| CIBC Investor's Edge | C |
| Desjardins Online Brokerage | C |
| HSBC InvestDirect | D+ |
| Interactive Brokers | B+ |
| National Bank Direct Brokerage | B |
| Qtrade Investor | A+ |
| Questrade | B+ |
| RBC Direct Investing | B+ |
| Scotia iTRADE | A- |
| TD Direct Investing | A |
| Virtual Brokers | B+ |
It bears reiterating, with each ranking or rating mentioned here, that the grades are the product of the ranking system itself. As such, it is important for readers to understand the strengths and limitations of this kind of grading system at helping them arrive at a fair assessment of which online brokerage is ultimately best for them.
The detailed methodology for the online brokerage rankings did not accompany this year's rankings so it was not clear what, if anything, had changed about the way in which online brokerages were assessed. Nonetheless, the scoring as well as the commentary reflect the informed opinions and expertise of the author, who in this case, has extensive experience in this area.
Overall, rankings from different organizations or entities point to a general improvement in the provision of online investing services for Canadian DIY investors. The difference between online brokerages in Canada from both a pricing, as well as a features, point of view isn't so drastic, generally speaking, that they would feel compelled to move unless it were for features that weren't available at their current online broker.
Discount Brokerage Tweets of the Week
Discount Brokerage Tweets – Curated tweets by SparxTrading
From the Forums
Time in the Market is Better than Timing the Market
The perennial question of "the markets are so high, should I buy now?" comes to a head when a Redditor brings forward an article from "Of Dollars and Data" that digs into the numbers for this very question in the US markets. Fellow forum users debate the merits of this argument and break down the numbers even further here.
Inherited Stress
A user asks for advice on which self-managed brokerage account to put some newly-inherited wealth. Users put some fears to rest and offer brokerage options in this post.
Into the Close
Another week is in the books and the start of the month feels decidedly shakier than the start of the previous one. For DIY investors, this is an interesting moment to either scale in or start looking for some protection. Here comes the news cycle ready to report on the scare trade – and as every seasoned investor knows – now might be the time to look for places where things are getting a little too emotional.