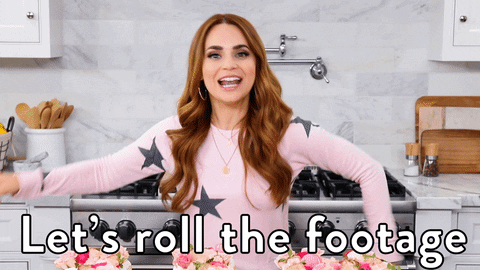 Sports offer a great metaphor for the highly competitive nature of the stock market. After an epic weekend of football and tennis, there was lots to cheer for (not so much for Raiders fans though). While there are many lessons on the field that apply to the markets, another great feature of sports is the highlight reel.
In this edition of the Roundup, we serve up a series of highlights from what online brokerage activity crossed our radar this past week. Keep reading to learn more about deals updates, a pull back on shorts, healthy performance stats, new features, and upcoming investor education initiatives. As always, we'll serve up the staple DIY investor conversations on Twitter and the investor forums.
Deal and No Deal at BMO InvestorLine
This past week, BMO InvestorLine saw a couple of interesting developments take shape. First, on the deals and promotions front, the popular bank-owned Canadian online brokerage kicked off their latest offer for the new season.
Similar to their summer promotion, BMO InvestorLine's latest offer is also a tiered cash-back offering. The latest promo, like the one before it, has tiers that skew towards higher deposit amounts with the maximum tier with a reward being the $2M one. Interestingly, when compared side-by-side, the fall offer makes getting a deal more accessible, since the latest offer has a lower threshold to qualify ($100K minimum deposit vs $500K minimum deposit) for it.
| | | |
| --- | --- | --- |
| Min Deposit Required | Summer Offer Reward | Fall Offer Reward |
| $100K | – | $100 |
| $250K | $500 | $225 |
| $500K | $1,000 | $600 |
| $2M+ | $2,500 | $2,000 |
Unlike the summer offer, the most recent Fall promotion by BMO InvestorLine requires a minimum deposit that starts at $100K, which likely means that more DIY investors will be able to qualify for this cash back offering. Interestingly, for the other deposit tiers, the amount of the cash back reward was lowered significantly, with the highest cash back offering topping out at $2,000.
A quick scan of the deals board shows that there two big-bank owned online brokerages with cash back offers – BMO InvestorLine and Scotia iTRADE. Interestingly, they appear to be trying to reach very different segments with cash back offers. In the case of the latest offer from Scotia iTRADE, it is possible to qualify for a $50 cash back bonus for a deposit of $2,500. By comparison, BMO InvestorLine's bonus is $100 for a deposit of $100K, a 40x difference in deposit size from the Scotia offer.
In spite of the scope/size difference in the reward amounts, when it comes to DIY investor interest in online brokerage deals, cash is king. As such, the amounts being offered are still better than nothing.
For more information, be sure to check out the deals & promotions section.
Short Shorts
Another "short" story from BMO InvestorLine surfaced last week and had to do with DIY Investors encountering difficulties with trying to short trade select cannabis securities. In this article in the Financial Post, author Victor Ferreira details the experiences of a few DIY investors who were unable to short sell shares of cannabis companies.
When the availability of shares to short sell, especially from a bank -owned brokerage, starts to dry up, it is often a sign of a very bearish market sentiment.  Very recently, the shine has come off the cannabis sector which means, as an investment, they may be considered "riskier" than other symbols or assets. Compounded with the overall volatility in the market, and its possible that BMO is preparing for the storm to hit.  What will be interesting to monitor is the extent of the restriction, whether it's been formalized, and whether other financial services will follow suit.
Interactive Brokers Posts Stronger Numbers
This past week, Interactive Brokers announced performance metrics and highlights for the month of August as well as rolled out the ability for individuals to bet on NFL games via the free online sports betting platform.
Starting first with metrics, for this month's numbers, the biggest highlight appears to be the volume of trades. Clients of Interactive Brokers generated 930K daily average revenue trades, which is a staggering 26% higher than trading volume at the same point last year. As per usual, the streak of account growth continues with the online broker now being home to 600K accounts which is a 17% growth compared to last year.
As we mentioned in this previous roundup, the volatility is generally good for generating trading activity which, in turn, is good for online brokerages. The double-edged sword though, is that, with the uncertainty contributing to jitters in the market, it also happens to be a deterrent to people wanting to invest on their own.
Another interesting development coming out of Interactive Brokers is that they've officially added and launched the NFL on their online betting platform. Recall that Interactive Brokers rolled out an official sports betting program in the summer to try and attract individuals who are into sports betting in the hopes that those folks who take it seriously would be a good fit for the IB platform and would want to trade real money.
The ability to bet on games opens up two weeks prior to the event itself, so there is some capability to wager on the outcomes in advance. Also interesting is the "trading" interface that IB has created to explain the "bet". This betting console contains odds as well as what users can expect to gain if the bet materializes. In this way, it is more about understanding the consequences of the action (investment) than it is to blindly speculate.
Learning About Earning
September is synonymous with back to school. For students of the stock market, however, school happens to always be in session. Nonetheless, there is an uptick this month in the number and caliber of learning events for DIY investors.
Online brokerage events related to investor education are becoming increasingly rare except at larger online brokers, and even then, there is just a small group that deliver educational content on a regular basis. This month, TD Direct Investing and CIBC Investor's Edge both have compelling information/education events planned and, as mentioned last week, Scotia iTRADE has an interesting education event planned for clients.
In the case of the former, TD Direct Investing has put together a well-structured and comprehensive series of webinars as part of their "Master Class" series. This series includes webinars on investing basics as well as advanced topics and software platform orientation. Even though this has been available for some time, it does stand out from amongst its peers in terms of breadth, structure and accessibility.
CIBC Investor's Edge is also in the mix with an event of their own. Coming up on September 27th, CIBC economist Avery Shenfeld will be presenting his economic outlook for 2020 and the kinds of things investors will need to be aware of heading into 2020. With the volatility and uncertainty in markets, this is likely to be a highly sought after event.
Discount Brokerage Tweets of the Week
Discount
Brokerage Tweets – Curated tweets by SparxTrading
From the Forums
Bubbling Over With Excitement
In a recent interview, Michael Burry dubbed index funds "subprime CDOs" and declared the existence of a "bubble" in passive investing. Investors on Canadian Money Forum are up in arms as they interpret and discuss the statement here.
Ou(TD)oing the Competition
TD e-Series mutual funds have been a long-time favourite for DIY investors, and as changes are being introduced, Redditors are discussing the new possibilities. Read the full discussion here.
Into the Close
Canada appeared to defy expectations on both the job front and on the tennis court. Of course, when it comes to the markets these days, there appears to be even more racket(s) than at the US Open – and probably just as much back and forth. It's definitely a challenge to be a market spectator these days but just like viewing tennis, it's important to focus on the long game and enjoy the rallies while they last.