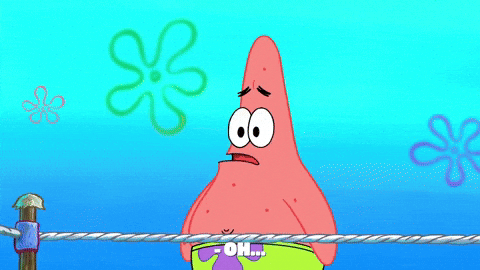 The unofficial end to summer is now here, and while it's poor form to wear white after Labour Day, it seems like white flags and white knuckles are still very much going to be part of the investing experience in the weeks and months ahead.
In this shortened week edition of the Roundup, we take a rather lengthy look at recent developments in the deals and promotions department as well as in the marketing tactics of one bank-owned online brokerage. Not only did they decide to make a big splash in the deals pool just ahead of the long weekend, but they've also decidedly put getting friendly with millennials on the top of their to-do list. After those profiles, be sure to stick around for interesting comments and thoughts from DIY investors this past week from Twitter and the investor forums.
Discount Brokerage Deals & Promotions Updates
Even though summer is supposed to be a typically quiet time when it comes to investing, these past few weeks, the stock markets have been dominating headlines. Naturally, how things are going to play out is on the minds of many Canadian DIY investors as well as the online brokerages sitting between investors and the market action.
With the heightened uncertainty, the already challenging job of the online brokerages has become tougher, but as the deals and promotions activity in August has shown, the only choice at this point is to navigate the storm.
Heading into a new month, the big deals & promotions news to start off September are the several new offers from Scotia iTRADE that landed at the end of August. These offers undoubtedly soured some competitors' long weekend relaxation plans and generated some buzz among Scotia iTRADE's existing clients as well as new clients.
Like the stock markets, September will also likely see its share of deal volatility. There's a new offer from BMO InvestorLine expected at the outset of the month and HSBC InvestDirect's commission-free trade promotion is due to expire at the end of the month. Toss in the ramp-up for many online brokerages to capture interest in TFSAs and RRSPs before the end of the calendar year, and this September is likely to see a few surprises in the deals department for DIY investors.
Of course, while there is still quite a bit of choice for DIY investors looking for a deal when opening an online trading account, the biggest story to watch unfold is the fallout from Scotia iTRADE's promotional burst.
The first thing to watch out for is the fact that Scotia iTRADE is offering up commission-free trades to existing clients who attend a specific webinar on US dollar positions on the 24th of September. To deepen the intrigue, the webinar is not being advertised (as of the time of publishing) on the public webinar calendar on Scotia iTRADE's website and thus, may be restricted to existing clients.
For many reasons, Scotia iTRADE offering up commission-free trades to attend a webinar is an important development – not the least of which because it signals a ramp up in the use of incentives to drive client behaviour to objectives other than depositing cash. For many years, commission-free trades were generally available only as account sign up bonuses (or to add assets). And now that they are being used to encourage investors to attend webinars, the door is open to steer them into other behaviours as well. It will be interesting to see whether other online brokers who offer investor education might feel inclined to do the same thing to boost awareness of new feature launches. Additionally, those that do not offer investor education or who don't have US dollar trading account capabilities need to come up with alternative value drivers somewhat quickly. Further, if this is something Scotia iTRADE continues to do on occasion, other brokerages who don't follow suit may be perceived as not valuing their clients the way Scotia iTRADE does.
The other big development that Scotia iTRADE initiated with their latest deal is that they've lowered their standard commission price from $9.99 to $6.99 per trade for qualified new clients (for a limited time) and thrown in a $50 bonus, all on top of an ultra-low minimum deposit requirement (by Scotia iTRADE's standards) of $2,500.
After holding out for over five years on a standard commission price drop, this promotion effectively signals a second price drop within a year at the same firm. And, because it is one of the big five bank-owned online brokerages, competitors are sure to take notice.
Typically, in order to get to the $7 commission per trade rate, the volume of activity has to be relatively high (e.g. 150 trades per quarter). So, to both lower the required deposit to qualify for the rate down to $2,500 while also dropping the price of a standard commission fee is a throw-down to the rest of the industry. For DIY investors looking around for an offer they can easily qualify for and benefit from, Scotia iTRADE's latest will certainly find its way into contention.
The takeaway for DIY investors heading into the end of the year is that competition among Canadian discount brokerages is likely to intensify. Scotia iTRADE has laid out their business case for going after millennial investors – something their counterparts have also signalled an interest in. Millennial or not, investors of all ages are about to benefit from the race to win over newer investors.
Scotia iTRADE's Living Their Best Life
After some time in cruise control, it appears that Scotia iTRADE, one of Canada's big-bank-owned online brokerages, is stepping on the gas to pursue a new segment of DIY investors: millennials. Last week, we spotted an interesting series of promotional launches (described above) as well as an event tailored towards engaging with millennials via some serious influencer-driven marketing.
Starting first with a live event, which was billed as a "finance-y event for people who don't typically go to finance-y events" three young, accomplished, "self starter" figures with large social media (Instagram) followings were recruited to share their views on, and journey with, money and investing.
Included on the panel list were:
Brandon Olsen (12.7K Instagram followers)
Amy Shio (13.2K Instagram followers)
Tristan O'Brien (77.1K Instagram followers)
Peeling back the swanky curtains a bit on this event revealed some interesting observations about how this event came together and who the intended audience was.
The first interesting observation is that this event was produced in conjunction with Bay Street Bull who describe themselves as "a business luxury lifestyle publication for professional men and women." The nature of their typical content aligned well with the panelists.
Another interesting facet was the decision to post Instagram handles of the panelists rather than other social media channels (such as Twitter) and to elect to not go the route of having an "official hashtag" effectively closed off the event to people who wouldn't be on Instagram or who didn't follow Bay Street Bull. This certainly speaks to the desire to focus on reaching a typical millennial audience watering hole online. Other channels are clearly less important to this segment, or at least that's what's being implied.
Then there is the "self starter" campaign itself. Specifically, the "beginner guide to self-directed investing" brochure created to detail the stories of the abovementioned three self-starters and what they think about investing in general and the Scotia iTRADE experience.
Written in an interview format, the three different perspectives provide a different kind of "testimonial" to using the platform. Again, leaning on the production expertise of Bay Street Bull, the brochure paints a compelling picture of the millennial investor market opportunity, including the often-cited massive wealth transfer that is poised to take place from Baby Boomers to millennials.
Of course, despite talking about the future, the irony here is that millennials know all too well that the internet doesn't forget.
For Scotia iTRADE, there is a genuine challenge ahead of them to shed the reputation of being the least competitive (from a pricing point of view) option for young investors. Recall that they kept their standard commission rates well above $20 per trade during the five-year period when the rest of the industry had started to lower standard commission rates to under $10. Shedding that kind of reputational drag will undoubtedly require some very big, bold (and potentially costly) overtures. Nevertheless, change has to start somewhere, and this year it has.
From lowering their standard commission fee (finally) to introducing the option for younger investors (under age 26) to have their low activity administration fee of $25 per quarter waived (on balances under $10,000), and now a direct campaign for millennials, there are clearly signs that things are beginning to shift at Scotia iTRADE.
Perhaps the most interesting thing about the launch of the deals and offers for existing clients and for the live event was that almost none of it appeared on the Scotia iTRADE Twitter feed or LinkedIn profile, nor did the promotional offer appear on the Scotia iTRADE website in the special offers section. Instead the deal surfaced via Google search and only after some searching online was the information about the iTRADE event retrieved. All of which begs the question, why keep this under wraps?
Another important consideration in the new millennial charm offensive that will be important to monitor is the degree to which the "influencer endorsement" builds traction with millennial investors. Among the older investors, the partnership with Canadian personal finance/investing celebrity, Larry Berman, worked particularly well for Scotia iTRADE for many years and resulted in many full hotel banquet rooms across Canada. That said, millennials are cut from a different digital cloth. They are savvier when it comes to vetting authenticity and as far as endorsements go, this is an interesting experiment at the intersection of social media marketing and DIY investing.
Ultimately, however, enlisting social media influencers may not prove to be as potent as other strategies.
Robinhood, the US online brokerage, Wealthsimple and Wealthsimple Trade (here in Canada) have also managed to create DIY investor evangelists by going a different route. The recipe, it seems, includes drastically reduced commission costs (or in the case of both online brokerages, zero commission costs) as well as a dramatically improved technology and user experience.
For a campaign strategy that leaned so heavily into a visual medium (like Instagram) to connect with a millennial audience, the hope is that the platform and experience with Scotia iTRADE will follow suit. Reading through the Scotia iTRADE Twitter comments, however, suggests there's still quite a bit of work to be done (as well as a strange fixation on the large yellow Lego banana from their TV commercials). The hazard for iTRADE is that by setting visual and brand experience expectations without being able to follow through on them runs the risk of further alienating the next generation of DIY investor clients.
While outreach events and lowering the price barriers will put Scotia iTRADE back into consideration with younger investors, what will ultimately get millennials talking about investing on social media and using Scotia iTRADE as an online brokerage is how amazing and easy the experience is on the platform. The one thing that iTRADE needs to start hearing from millennials is "shut up and take my money" – anything short of that and there's a lot more design and user experience work to be done.
Discount Brokerage Tweets of the Week
Discount
Brokerage Tweets – Curated tweets by SparxTrading
From the Forums
Any Port(folio) in a Storm
In light of increasingly unpredictable market fluctuations, one worried investor is looking for advice on "recession-proofing" their portfolio. Read on to find out what fellow Redditors recommend here.
Loony for our Loonie
With the recent publication of the Goldman Sachs prediction on the loonie, Canadian Redditors are up in arms, discussing potential strategies, profits, and economy-wide ramifications in this thread.
Into the Close
That's a wrap on the shortened week version of the Roundup. It looks like it's going to be more of the same kind of back and forth rhetoric, as well as precarious talk of recessions, all the while the economic numbers are still pointing to solid growth in Canada. As far as forecasts go, this sounds like things could go up or down or not anywhere or everywhere. Whichever way you're trading takes you this week, pack some Rolaids and have a profitable week!