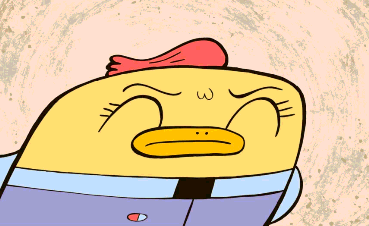 It's hard to believe that May is already upon us and there's talk everywhere about untimely ends. Whether it's from King's Landing, or the basketball court, or deals and promotions, there's clearly some drama ahead in May that will make for gripping entertainment.
In this edition of the Roundup we'll review the latest interesting twist in the deals and promotions space from a rather large player, as well as profile a novel way to derive income for buy & holders. As always we'll toss in some forum posts and Twitter conversations for good measure.
Deals and Promotions Update
If you're looking for a safe place to hide from Game of Thrones spoilers, this may not be the best spot to seek refuge. So, what does this legendary television show have in common with Canadian online brokerage deals and promotions this month? Plot twists.
Heading into May, things were looking somewhat grim in the deals and promotions space. After an incredibly hectic start to the year, there were many promotions set to unceremoniously end in April. One of the more noteworthy offers that wound down last week after itself having been extended through the income tax filing deadline was CIBC Investor's Edge cash-back promotion.
But, like any good market, competitors giving one another a free pass wasn't going to last very long.
The first bit of good news for DIY investors came from an unlikely source, as the usually reserved HSBC InvestDirect decided to extend their cash back promotion by another month. While it wasn't a major extension, it nonetheless bulked up the cash back offerings for DIY investors. This meant that BMO InvestorLine and Questrade were not alone in offering a cash-back promotion.
The second bit of good news for DIY investors that crossed our radar last week was that they wouldn't be waiting for a new offer for very long at all. RBC Direct Investing rolled out a new cash back promotion for the better part of May which serves up between $100 and $1,000 in cash back bonuses to investors who deposit between $25,000 and $500,000 or more.
Despite the modest size of the cash-back amounts, the latest move by RBC Direct Investing is kind of a big deal as they themselves are also kind of a big deal. The size and profile of RBC Direct Investing means when they bring an offer or new feature to market, other online brokerages will have to pay attention, if not figure out a way to respond in kind.
While it is likely by design, this deal was not in the public spotlight the way that previous mass market promotions were. In fact, this promotion came to light because it was emailed to investors who in turn, posted the information about it on investing forums. For a modest-sized offer to create any chatter online is largely the result of who is offering it – in this case a major provider. The lesson for other online brokerages is clearly that if they want to generate buzz about themselves then it is going to take a serious investment in incentives (such as deals) and advertising.
The second important observation about this offer is its duration. According to the terms and conditions, this offer was technically live as of April 25th however the deadline to take advantage of it is May 24th.
This is an unusually short duration for a promotion from an online brokerage – especially a larger one – so it indicates that there is more to this deal than meets the eye. Digging deeper into the terms and conditions, what is interesting to take note of is that to qualify for this offer, accounts must be opened by May 24th but deposits or transfers don't have to be received by RBC Direct Investing until July 26th. Finally, another observation related to timing is that the requirement that clients who take advantage of this offer need to keep these assets with RBC until December to qualify for the payout.
Where the rest of the online brokerage space goes from here will be interesting. As we had referenced in last week's Roundup, there's clearly a fundamental case to be made for online brokerages to get in front of the IPO wave currently washing over markets. With stories like Beyond Meat debuting and doubling to serve as a counterpoint to the disappointing Lyft IPO, it means that investors on the sidelines of these "unicorns" might be coming back to the market to invest, and the deals or promotions on offer will certainly factor into which online brokerage gets chosen.
Of course, the fact that RBC has timed their promotional offer to last about one month only, means that other brokerages might be less inclined to launch their own promotion and hope they can ride out the storm. Regardless, there're clearly more twists and turns left in the deals and promotions story in May, and that's a great net result for DIY investors.
Interactive Brokers Enables Stock Yield Enhancement in Canada
The old saying goes that it takes two to make a market. When it comes to the stock market, however, it is important to remember that every trade requires a buyer and a seller. Of course, there's one other necessary ingredient: shares. While buyers typically don't run into problems finding shares to purchase, the same cannot be said for shares for short selling.
Last week, Interactive Brokers expanded its unique Stock Yield Enhancement program to now include eligible Canadian securities. The Stock Yield Enhancement program effectively lets Interactive Brokers clients who happen to be owners of a security lend that security out into a pool overseen by Interactive Brokers. More often than not, these shares/securities will be lent out again for short sellers to take advantage of.
The announcement last week is an interesting example of how a previous dark-horse online brokerage is creating something investors will benefit from, particularly in Canada. This move changes the value proposition so that Canadian investors can monetize the stocks sitting in their portfolios.
It is also worth noting that Interactive Brokers Canada rolling out new features for Canadians is taking place at the same time that other brokerages are trying figure out how to reduce costs. This juxtaposition is both a reflection of and warning to other online brokerages that in addition to lowering prices, Interactive Brokers continues to innovate with technology tools and pass those savings to clients.
Discount Brokerage Tweets of the Week
Discount Brokerage Tweets – Curated tweets by SparxTrading
From the Forums
Above Average Joe
A DIY investor wants to know if it's possible to generate a significant amount of passive income per day through investing. See what other forum users had to say in this Canadian Money Forum thread.
To Pay or Not to Pay
A student has questions about whether to invest or pay off their student loan. Find out what advice fellow Redditors offered here.
Into the Close
That's a wrap on the latest action at Canadian online brokerages. From new features to new deals, it appears that anyone planning to take it easy this summer at an online brokerage may want to rethink that one. Of course, with all that is going on in real life and on television, it's going to be tough not to need a vacation from all the angst being shared on Twitter. Regardless, have a profitable week!