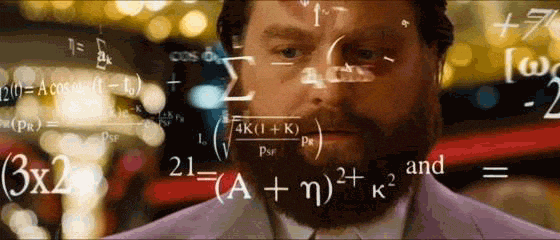 Even though it was technically a short week, it most certainly didn't feel that way for anyone watching or reporting the news. While none of the online brokerages have pulled many of the stunts on Twitter that this past week has provided, they are doing their fair share of generating headlines, buzz and making a splash online.
In this edition of the roundup, we ring in September with an overview of some very interesting deals and promotions activity from Canadian discount brokerages as well as a look at new areas where brokerages are battling for DIY investors. From there we'll take a deep dive into a major overhaul of a popular online brokerage's website, including some interesting design and content strategy choices. As always, we'll take a tour of what DIY investors and online brokers were up to on Twitter and close out with chatter from the investor forums.
Deals and Promotions Heat Up September
After a quiet start last month, deals and promotions activity at Canada's discount brokerages has picked up considerably as we enter September. While this month usually signals a return to the markets and heightened trading activity, this year there's something different brewing, and it's not a pumpkin spice latté.
Instead, through the month of August and coming out of the gate in September, there's been a noticeable uptick in discount brokerage deals activity. We've seen a new battle ground emerge in the area of referral promotions (more on that in a moment) as well as an online brokerage which typically sits on the sidelines jump back into the deals pool. In addition, there have been references to additional offers which may be coming this month. For DIY investors, it seems to suggest interesting opportunities might be available when shopping around for an online brokerage account.
This heightened level of promotions activity points to what will likely be a fierce contest for DIY investor assets over the coming months. Historically, deals and promotions activity tends to ramp up through October and November in anticipation of "RSP season" – a point in the calendar year in which many DIY investors turn intention into action by opening new accounts. The fact that such drastic moves are being made by online brokerages so early suggests competitive forces at play.
One of the biggest stories in the discount brokerage deals and promotions space this September is BMO InvestorLine's reduction in the threshold to qualify for their refer-a-friend promo. Specifically, InvestorLine has lowered the threshold to qualify for the referral promotion from $50,000 down to $5,000 while still retaining the $50 cash back for both referrer and referee. This move makes their offer now more accessible than Scotia iTRADE, the only other bank-owned online brokerage to offer a referral promotion.
While it is not clear exactly why BMO InvestorLine chose this point in time to lower their qualifying threshold so substantially, the combination of Wealthsimple Trade launching for Canadian DIY investors and the entry of Qtrade Investor into the referral promotion sandbox are both very recent developments that would, understandably, prompt BMO InvestorLine to shift tactics to account for these competitive forces. Of course, frequent observers of the deals and promotions space would also have noticed that BMO InvestorLine also chose to extend their cash back offer through to the end of September, a sign that perhaps something a bit bigger and bolder is on the drawing board for the fall season.
In terms of strategy, referral promotions for discount brokerages are an interesting battleground.
On the surface, that more online brokerages don't have them in place is a head scratcher. After all, one of the most influential and least expensive sources of new clients are the family and friends of existing, delighted clients. That said, getting a referral program off the ground and functioning properly, is easier said than done. Competing demands for limited technology resources means that even if the technology exists to manage this initiative, it still requires oversight, management and maintenance – something that invariably requires resources. So, one natural limitation to other online brokerages simply rolling out a referral program is that 'buy in' has to be there and business case made, which is why Qtrade Investor jumping into the referral promotion segment is such a big deal and why BMO InvestorLine's latest move creates even more of a challenge to other brokerages to either match this promotion or leave BMO InvestorLine unchallenged.
With two big announcements in the referral promotions category within a month, however, this appears to be fertile ground for competition. These actions will not go unnoticed by other brokerages and will likely be a catalyst for those discount brokerages on the fence about deploying a referral program of their own to find an effective counter offer.
It is also worth mentioning that time is of the essence for Canadian discount brokerages looking to launch any kind of splashy promotion. Wealthsimple Trade is still not yet widely available which means that nimble online brokerages have a window with which to retain existing and/or attract new customers via some kind of big promotion.
After Wealthsimple Trade does step onto the field, however, it will be interesting to see whether they tackle referral bonuses or promotions altogether. While we'll just have to wait and see, there's already evidence they're willing to leverage referrals.
As one of Canada's leading fintech firms, Wealthsimple (parent to Wealthsimple Trade) is using a clever strategy of referrals to boost awareness of and interest in Wealthsimple Trade via it's "waiting list" structure. Anyone wanting early access to their new platform can jump ahead in the line by simply referring more people to sign up. Not only is Wealthsimple Trade (and the parent brand) already active with affiliate programming but they are showing they're already leveraging it in creative ways.
In the battle for Canadian DIY investors' attention and share of wallet, the lineup of fall deals is sure to bring a few more twists and turns and some very interesting marketing campaigns. The bottom line for DIY investors, though, is that online trading is about to get much cheaper, more accessible and much more interesting to shop for an account.
Questrade's New Website is Seriously Chill
This past week, Questrade unveiled a new and improved version of their website. While new website refreshes don't typically make the kind of splashy headline they once did, the launch is nonetheless an important milestone for the company and reflects a sensitivity to their target demographic as well as a clear shift in the notion of what "investors" look like.
So…have you noticed the difference? 🙂

Last night we revamped our website giving it a total makeover. The new intuitive, modern, and easy-to-use site is here to empower you to invest better. Check it out and be sure to let us know if you have questions https://t.co/YOUVJ5merA. pic.twitter.com/EWYyBTCqym

— Questrade (@Questrade) September 5, 2018
Overall the new website looks and feels more contemporary and built for an Instagram generation. The imagery is more prominent and features a very millennial trope of people 'living their best lives' which stands in stark contrast to the extreme emotion that characterized previous versions of the website or the "tough questions" campaign that featured bold text statements.
While there is no avocado toast, there is a notable colour palette of green and white that would make for an insta-worthy post. Ironically, Instagram isn't really part of the Questrade Wealth Management brand directly (it is part of their careers section though) which is in stark contrast to Wealthsimple which has embraced that channel as part of their social media ecosystem to connect with investors.
To Questrade's credit, and perhaps picking up on themes from the release of other online investing websites launched not too long ago (such as Credential Direct and Qtrade Investor) Questrade chose to have visually appealing imagery, minimal text and much more room for visitors to focus on something interesting visually as well as important key message. While it is not 'outstanding' the important point is that it doesn't stand out for the wrong reasons.
Another very interesting feature of the imagery choices on the new website is that many of the individuals in the photos skew young. There are almost no images of "seniors" nor of traditional corporate settings but rather young people or young families "living" life. It's generally difficult to create an emotional experience (especially a positive one) with regards to financial services and it is especially difficult to do so while looking original and authentic. We've all seen far too many stock photos of what "finance" looks like, so kudos to the people choosing images for Questrade's new website.
It is also worth mentioning that "who" an investor looks like has also been given careful consideration. Questrade has made sure to include a more balanced view of women as investors, a welcome evolution from finance/investing websites that, for many years, defined investing in a visual sense, as 'men only'. Again, Questrade is not unique in this regard and even on their new site there is some room to improve, but they are trending in the right direction when it comes to inclusivity and broadening the definition of what an investor could or should look like.
While website changes are increasingly now the norm, Questrade's recent website overhaul is a significant visual and design departure from their previous websites, a likely reflection of their own evolution as a wealth management firm and not just an online brokerage.
The changes to the new website haven't just been visual, however. Structurally, the new website also includes testimonials from (presumably) Questrade clients who've said nice things about the brand which also takes its cues from other online brokerages doing something similar.
A curious feature of the new website is that the big 'content' sections of the previous website have been moved or removed entirely.
For example, the Questrade community is no longer available (at least on the public facing site) which means that previous content such as newsletters and forum posts are not visible. Also no longer accessible is the Questrade blog as the message below indicated when clicking on a Google link for it. Instead of these sections, users are directed to the 'resources & support' section of the new website.
It appears Questrade has moved their educational content into a "support" section and while there are articles about investing topics, navigating this content requires users to click on 'related' articles or use the search field rather than being able to access the topics in a more categorical format. For users who browse by topic or who don't know what they don't know (and thus don't know what to search), this structure actually makes it more challenging to consume information and 'learn' about investing.
Speaking of content, it also looks like Questrade has started to push out content on social media channels related to investing. Recent posts on Questrade's Facebook and Twitter feature an informative graphic containing an investment term, something that other online brokerages have also successfully used as part of their social media content mix (such as Interactive Brokers, and once upon a time, Scotia iTRADE).
Admittedly, this was supposed to be a much shorter piece on Questrade's new website. Responsive websites that render well across multiple screens are now the standard rather than an exception; clean minimalist design that uses generous whitespace and bold imagery is a design choice clearly aimed at reaching and resonating with younger, more visually-inclined users. These are no longer big, innovative leaps.
That said, the fact that many of the changes to the online brokerage space (zero-commission trading notwithstanding) we have observed are evolutionary rather than revolutionary, speaks to a new trend of sorts: zeroing in on the details. In much the same way that the highly competitive world of Formula One racing separates success from failure by minutia of design, so too will changes to the digital experience of online brokerages – including their websites. Going forward, the details will matter more than they have before.
Even with the ingredients of what goes into a contemporary website well telegraphed, how well those elements come together ultimately determines the end user's experience and Questrade's new website is the product of a lot of thought and design savvy.
While there are some very intriguing changes around the removal of a blog, forums section and other content items, the ultimate result of Questrade's redesigned website is that it reflects their ability to be contemporary from a design point of view. This new website has helped to visually reshape the narrative of Questrade from just a 'direct investing' firm towards being a holistic wealth management firm that is along for the ride as their clients 'lead their best life.'
BMO InvestorLine Turns 30
While the parent to BMO InvestorLine is clipping along at a healthy 200 years old, BMO InvestorLine itself is still a spry 30 year-old. We spotted this great image on Twitter that was a great throwback to when 'mobile trading' made its debut at InvestorLine. Congratulations to BMO InvestorLine on hitting this milestone. As with any great milestone birthday, there will hopefully be lots of reasons to celebrate (especially for DIY investors)!
Discount Brokerage Tweets of the Week
Discount Brokerage Tweets – 09-07-2018 – Curated tweets by SparxTrading
From the Forums
No Room with Some Views
TFSAs can be tricky business, especially so when you overcontribute. A user in this reddit thread ran into some issues with overcontributing to their TFSA while also experiencing a large loss. Read what options others offered in the shape of damage control including factoring in fees and transfer of funds.
Slow Your Roll
Of the many reasons why Wealthsimple Trade could siphon away business from online brokerages, this reddit post provides a compelling view of consumer sentiment on the new service (especially since it hasn't even launched yet). In this post, one user thinks that taking the DIY route required going to a popular online brokerage however other readers were quick to weigh in on other options, including staying put with Wealthsimple.
Into the Close
That's a wrap on another week. Just because it's Friday, doesn't necessarily equate to relaxation ahead. Political firestorms seem to be ever present – including in the launch to the new NFL football season. If you haven't already seen it or heard of it, Nike and Colin Kaepernick are making all kinds of waves. There was a very interesting stat shared by Robinhood (the online brokerage) about the impact of Nike's move – as well as on their stock. In case you haven't seen the video, it's worth a watch below. And, on that note, whatever you find yourself dreaming about this weekend, hopefully it's bold and exciting!