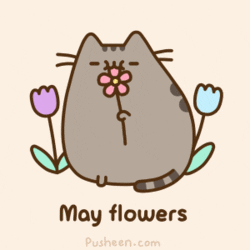 Eventually spring was bound to show up. And, like the green shoots, flowers and sunshine, it's a time for change and opportunity. Fortuitously, Canadian discount brokerages are also taking their cues from spring and rolling out some interesting new items for the season.
In this edition of the roundup we take a look at a big bank-owned online brokerage that decided it was time to jump back into the deals pool with a new spring offer. Next, we review a posh new service line for high net worth investors unveiled by one online brokerage which could signal a new front in the competition for DIY investor assets. From there, we get a sneak peek at the roll out of new features from a popular online brokerage. And, to round things out, we'll review the latest tweets from DIY investors as well as some interesting conversations in the forums.
RBC Direct Investing Launches New Promotion
Even though there was a pullback in online brokerage deals action to start this month, it didn't take too long for that to change – and in a big way. After a prolonged absence from the spotlight of the deals and promotion section, RBC Direct Investing made a splash by launching a new commission-free trade offer.
It isn't just the timing of the offer that is bound to get the attention of DIY investors looking for an online investing account.
In addition to launching a new promotion at a time when many online brokerages have decided to take a breather from pitching deals, RBC's new offer has a very low deposit threshold to qualify ($5,000), has a high number of commission-free trades (20) and the commission-free trades are good for one year from when the account opened. Further, the rebates for the commission charges incurred for these trades takes place within three days and not several months into the future.
All told, for any DIY investor curious about trying out RBC Direct Investing, the timing and incentive to do so are compelling.
Given the size and popularity of RBC Direct Investing, it will be very interesting to see how long their competitors decide to wait on the sidelines. The latest RBC Direct Investing promotion is scheduled to expire in June however there's no guarantee that the offer won't be extended – especially if it is popular and can bring in new clients or assets.
Based on our internal data, we note that the big bank-owned online brokerages (especially those with comparable fees) will likely want (or need) to consider how to respond in kind.
For the moment, however, RBC Direct Investing has packaged an offer that puts them atop the deals board for compelling value. And, if there's one thing investors are always on the hunt for, it's a good deal. Fortunately, now they know where to find one.
Desjardins Online Brokerage Rolls Out New Prestige Service Perks
At the upper end of the account size spectrum, Desjardins Online Brokerage unveiled new Prestige Service features to the front end of their website.
This new premium offering is geared towards DIY investors who have portfolios starting at $250,000 and higher, and comes in three tiers: Bronze (minimum $250,000), Silver (minimum $500,000) and Gold (minimum $1M).
The new tier, Bronze, offers some of the key features of the prestige experience, such as lower priced commissions on stock trades, transfer fee refunds and no fees for registered or inactive accounts.
Like other 'premium' plans at other online brokerages, such as BMO InvestorLine, RBC Direct Investing, Scotia iTRADE, or TD Direct investing, there are perks on pricing or rates.
What is particularly interesting for Desjardins clients of the Prestige program, however, are the perks to receive annual statements of capital gains and losses as well as the inclusion of exclusive client appreciation events.
With the race to gather more assets heating up, competition will inevitably turn to offering better and more compelling features to higher net worth clients.
Stay tuned as the latest offering by Desjardins will undoubtedly raise eyebrows with those trying to put together a premium experience for high net worth DIY investors.
TD Direct Investing Previews New Advanced Dashboard Features
Earlier this week, we spotted a tweet on the TD Direct Investing Twitter feed pointing to a webinar previewing new features that will be rolling out to the Advanced Dashboard trading platform.
The webinar offered a detailed look at the new features and walked through where the changes in the platform will occur (complete with sound effects!). As for when the new updates will roll out, the official line is the next few weeks.
One of the big (and cool) enhancements is the ability to use a 'traditional' order entry ticket to place trade orders or use an in-line editing view, which essentially looks and feels like entering an order from a spreadsheet table. So, rather than have to walk through orders one trade ticket at a time, users can have a full-view of multiple securities and quickly configure trades from there.
Other feature enhancements were geared towards decluttering or improving user experience (such as colour coding buy/sell buttons) or improving trading execution tools (such as order settings). Of course, one of the great (but possibly daunting) features is how customizable the workspace is.
Fortunately, very active investors are generally pretty motivated and self-directed when it comes to learning. As such, the walk-through webinar is helpful to orient users to the new features and how they can be used to get the most out of Advanced Dashboard. Especially useful was the Q&A section with webinar host Ryan Massad (of TD Direct Investing) which started at around the 32-minute mark.
Another interesting angle that was mentioned several times during the presentation, was that client feedback was an important driver for the feature enhancements. As part of an interview we did with TD Direct Investing last year, it was neat to learn how user feedback finds its way into the feature enhancement conversations and workflows. This new rollout appears to have been the result of that process and for TD Direct Investing clients, there are numerous paths to submit feedback.
Discount Brokerage Tweets of the Week
Discount
Brokerage Tweets – Curated tweets by SparxTrading
From the Forums
Hunting for Deals
Are online investors hungry for a good deal when opening an online trading account? This week the answer was definitely. In this post, from RedFlagDeals.com, one user was looking for an online brokerage offering the best deal for opening an account and, on reddit in this post, a user was specifically interested in the best offer from Questrade. Spoiler alert, users were pointed to SparxTrading.com's deals section for the answers to both.
Not So Simply the Best
The ongoing desire to find out which online brokerage in Canada is the best is starting to change. After extensively covering and monitoring the conversation on which discount brokerage is best, it was interesting to read this thread in reddit's personal finance Canada subreddit in which the notion of a "best" brokerage didn't matter as much as the "best brokerage for your needs."
Into the Close
Stick a fork in this week, because it's done. Yes, another cautiously optimistic week for investors is in the books but by now everyone is primed to be a little bit nervous when things seem 'calm'. So, enjoy it while it lasts and for everyone fortunate enough to get some sunshine for Mother's Day, be sure to share that sunshine with the moms in your life!