Being online can sometimes be an occupational hazard. Case in point: Laurel or Yanny.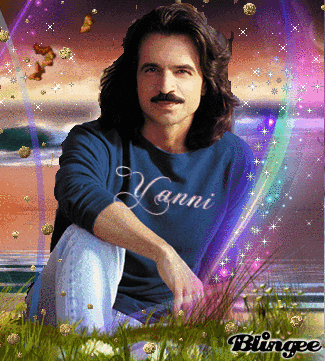 Despite having captured the imagination of the internet and having squandered so many people's valuable time there's a lesson in here for online brokerages, which is to get attention online, you have to be interesting.
In this edition of the roundup we take a look at some interesting developments that crossed our radar this week. The first was a fleeting promotion from one bank-owned brokerage that tried to snag some new clients with the lure of snacks. From there, we look at how one US-based online brokerage is attracting massive amounts of capital and DIY investor love and how it will undoubtedly become a challenger to existing brokerages. As per our usual fare, we've got a great selection of tweets and forum posts for DIY investors to check out.
Scotia iTRADE wants to be SCENE
In what is becoming a bit of an annual tradition, Scotia iTRADE was spotted on Twitter offering up an interesting in-person promotion at their investor centre in downtown Toronto.
Specifically, a tweet caught our attention that was offering up 2,000 SCENE points for anyone who opened a new account with Scotia iTRADE with a minimum of $5,000.
For those keeping score at home, that's the equivalent of a VIP admission for one, or if you're into sharing, two general adult admissions.
The ultra-limited time offer from Scotia iTRADE could be a trial run at a broader promotion that enables them to leverage their partnership with the SCENE movie points program. In addition, it may also be an interesting response to the recent move by RBC Direct Investing who launched a commission-free trade campaign and also set the minimum requirement to qualify for a promotion at $5,000.
It will be interesting to see whether the 'free movies' are enough of an incentive to tip an individual in favour of opening an account with Scotia iTRADE versus free trades or cash back with one of their competitors. Since this was basically an 'in person' offer and relied on individuals coming into the Scotia iTRADE in downtown Toronto, it may be a very limited sample with which to test on, but nevertheless, early data is still data.
As delicious as the allure of free popcorn is, it may not be enough to entice people to put $5,000 into an investment account with Scotia iTRADE – especially considering that the standard commission rates of $24.99 per trade (and up) as well as account maintenance fees of about $25 per quarter for balances under $10K mean that those are some very expensive kernels for low balance, passive investors.
Still there are insights to this offer that are worthy of being mentioned.
First, it looks like RBC Direct Investing has stirred the pot by lowering the threshold for qualifying for a promotional offer at a major bank-owned online brokerage. There are currently no offers from RBC DI's peers that would rival the value of their commission-free trade deal for the amount that has to be deposited in order to qualify. Scotia iTRADE's latest move is a bullish sign that other online brokerages are watching and are likely to step forward with something compelling while the RBC DI offer is live.
A second important takeaway is that, in addition to free trades or cash back, there are also rewards points that bank-owned brokerages can rely on as part of their tactical mix.
The fact they chose movie points over commission-free trades or cash enables Scotia iTRADE to keep their own costs low while providing something of potential value to prospective clients. Ultimately, however, the market will decide if the promotion is valuable enough.
Another observation we found interesting is that, for a national brand, restricting access to this deal means there are lots of folks across the country that are left wondering whether they can access the same offer. At a time and in a market that is this competitive, leaving potential clients on the sidelines will definitely cause them to wonder about the price of admission.
Robinhood makes investors merry
Is it possible to let investors trade for free and still make money? Apparently, yes.
Last week in their company blog post, online brokerage Robinhood secured $363 million in Series D funding led by DST Global. The deal, which valued Robinhood Financial at USD $5.6 billion, means that it is now starting to encroach on the traditional players in the US online brokerage market. Though it is still far behind the market cap of Interactive Brokers (~$32B), TD Ameritrade (~$34B), and Schwab (~$80B), it is materially competitive with E*Trade ($17B) and with 4 million users, has actually surpassed E*Trade (3.7 million accounts) on that metric.
Some more interesting nuggets in the press release announcing the capital raise is that a number of new features have been released in a short span of time including commission-free options trading, commission-free cryptocurrency trading in CA, MA, MO, MT, CO, MS, WI, NM, FL, MI and, as of yesterday, to PA. In addition, they have also rolled out a web-based version of their highly popular mobile app all the while maintaining a solid excitement level for their product.
The new capital infusion will no doubt help to accelerate Robinhood's ability to widen their user base in the US and even around the world. They are certainly not shy about wanting to challenge Coinbase as the leading cryptocurrency trading platform in the US also and are targeting being a significant competitor (if not leader) by the end of the year.
A quick scan of their recent announcements online also shows that the snowball effect is taking hold, with talent.
In another recent post about Robinhood an influential engineer, Lee Byron, joined Robinhood after a 10-year stint with Facebook.
What jumped out about the post was the appeal that the brand, mission and platform had with Byron.
Specifically, he states:
"They're driven by a mission I believe in: to democratize access to America's financial system. Despite having a popular service and established mobile apps, their web app is a newer effort and has only just scratched the surface of its full potential. There is so much of the mission the current product doesn't reach."
He goes on to state:
"One of the reasons Robinhood is unique is that it brings a much-needed focus on user experience and high-quality consumer products to the financial industry."
And, based on the user comments and reactions to this article, he's not the only one who seems to be putting a premium on the design appeal. The following comment by a reader (Ernesto Rodriduez) is particularly telling:
I'm an avid user of Robinhood these days, but prior to it I knew very little about investing and the stock market in general. Having such a beautiful, intuitive and well thought-out UX was and still is the main reason why I felt so attracted to it initially and inspired to want to learn more about trading in general.
Why is this important? For starters, the level of passion and enthusiasm for UX-driven trading/investing experiences in the Canadian online brokerage space doesn't rival what Robinhood has managed to accomplish in the US. Improvements in online brokerages in Canada have been iterative not necessarily transformational.
Another, much more important, reason why this is a telling comment is because user experience/ease of use is one very important driver of whether or not someone feels confident enough to try out (and keep) investing on their own. Simply put, whether they view investing online as "too hard" "too complicated" or "too inconvenient" has a lot to do with how the experience is perceived.
With Robinhood now venturing into the web application space, they will be competing against more established players, however if they can maintain the same enthusiasm for their web app that they have for their mobile one, their next valuation can and will be cause for concern for their competitors.
As for Canadian online brokerages, the evidence is pretty clear. They can either wait for the no-cost commission train to arrive at full speed or they can get ahead of it – especially with a highly-prized market of younger professionals looking for a better experience – by investing in better UX and more compelling pricing.
Discount Brokerage Tweets of the Week
Discount
Brokerage Tweets – Curated tweets by SparxTrading
From the Forums
Daytrader Taxes
Although it's not nearly as popular as it once was, there are still a few brave souls who want to take a stab at beating the market – and other daytraders. But, being a daytrader also means taking care of more complicated matters, especially taxes. In this post from RedFlagDeals.com's Investing forum, one user was looking for a little input on how others have approached getting started as a daytrader.
Planning Ahead
While the bulk of what we focus on is directly related to online brokerages, for DIY investors it's important to also think about the big picture when it comes to personal financial planning. While the internet is full of stories of individual experiences, this particular story (from reddit) is one that will likely be more common as the general population ages.
Into the Close
That does it for this week. While it was a bit of a slow week on the trading front, there's no shortage of entertainment on screens of all shapes and sizes. Whether you're watching a royal wedding or just looking to kick back and enjoy some long overdue good weather this Victoria Day weekend, on behalf of everyone here at Sparx have a safe and enjoyable long weekend!