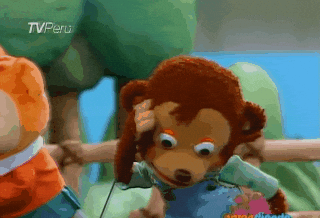 Let's see, this week's headlines were dominated by the launch of the iPhone X, a massive data breach at a credit agency (Equifax), North Korea firing missiles over Japan, and a few record highs in the US markets. For DIY investors, it seems tricky to keep calm but the tale of the tape is not pricing in the end of the world, but rather more earnings ahead. Of course figuring what to tune into or tune out is part of learning the ropes for any investor.
In this week's roundup we take a snapshot of the latest content offerings by Canadian discount brokerages to see which online brokerages are making strides in the production of content that investors want and will engage with in this multi-channel world. From there, we look at some upcoming investor-focused events that might also provide some clues as to some of the moves being made by Canadian online brokerages across the country. As always, we'll take a look at what DIY investors were saying on Twitter and highlight some very interesting developments we stumbled across in the investment forums.
Homemade content
It might have taken some time, but a handful of Canadian online brokerages have gradually been improving their in-house content offering. While there are still several brokerages offering investor education, it seems that another content strategy, namely financial market research and commentary, has emerged as a type of content that DIY investors are keen to tune into.
It is against this backdrop that the activities of a few brokerages this past week offered an interesting cross section of where online brokerage generated content happens to be and which online brokerages are creating their own content for DIY investors. Specifically, it appears that bank-owned online brokerages are doing the most work in this area, with different brokerages trying out different approaches.
Earlier this week, CIBC Investor's Edge provided an ever-popular economic update featuring one its own economists, Andrew Grantham. This webinar presentation (which was just under an hour long) offered a very high level view of recent economic developments as well as trends and forces impacting markets and where the data appears to be pointing to opportunities for investors. Given the heightened level of controversy with the US political situation, many investors are unsure of what the economic ramifications will be of the U.S.'s actions, hence the additional popularity of economist presentations. That said, this presentation covered quite a bit ground, touching on topics ranging from interest rates to NAFTA to housing and more which means lots for investors to think about and digest when making investing decisions.
In contrast to the lecture style format of a webinar, TD Direct Investing has been investing in a bigger budget production called Money Talk. This production with professional video content and hosting is on par with business television news and the scope of topics covers the spectrum of personal finance and business news. This past week, their episode on technology investing with Bill Priest from Epoch Investment Partners was particularly insightful with a great balance of explanation on valuation of technology companies and investments as well as ideas and perspectives on where opportunities may lie in this fast moving space. Among Canadian online brokerages, TD Direct Investing (via TD) is almost certainly investing the most in terms of content generation with a long list of videos available on their website MoneyTalk.
Turning to user generated content, in particular social media, BMO InvestorLine once again took to Twitter alongside online personal finance commentators and a social media influencer (Lena Almeida – @Listen2Lena) to talk about investing. In this case, the Twitter chat was about TFSAs. It was a timely discussion as data from Statistics Canada earlier in the week highlighted that 62.5% of Canadian households contributed to at least one of three major types of registered savings accounts in 2015.
Among the questions asked were:
Have you gotten started with a Tax-Free Savings Account?
What kind of investments can you hold in a TFSA?
How is a TFSA different from an RRSP?
What are your questions about TFSAs
What are you saving for?
This was a highly interactive session with a quick quiz type format as to what can or cannot go into a TFSA. To add some extra incentive to participate, there was a draw for $500 in prizes which caught the attention of more than a handful of Twitter users.
The use of Twitter and social media to connect with investors is something that appears to be gaining in popularity with Canadian online brokerages. Scotia iTRADE, for example, still has their #mymakeithappen social media campaign, which is tied to their website in which people share personal finance stories in exchange for a chance to win an Apple Watch Series 2.
Now more than a month into the contest, it is interesting to note that while more stories are being published to their campaign page on the Scotia iTRADE website, on Twitter, the hashtag hasn't generated the same kind of visible participation as the #InvestSmart campaign from BMO. Admittedly, these are two very different formats of content, however, perhaps the cash offering from BMO was more salient for social media users than the Apple watch.
The biggest takeaway from the above mentioned list of digital content activities online is that the bank-owned brokerages are outpacing the independent and smaller online brokerages when it comes to social media presence. The smaller brokerages, who were previously more active on social channels, are allowing some of the larger players the opportunity to gain mindshare in the 'innovative' category. Whether it is in long form copy, social media or on video, smaller players are being quickly displaced by the work being done by some of the larger brands which means that DIY investors looking for content on investing or investor education, will likely be drawn to the bank-owned brokerages' content channels or online contests while swiping or surfing online.
Interesting Events
Extraordinary Future (Vancouver)
There are a couple of interesting events for DIY investors coming up in the next week (and beyond) that offer some opportunities to learn about markets and offer up investing ideas.
The first is the Extraordinary Future conference happening in Vancouver on September 20th. This conference is a great opportunity to learn about the hottest technologies currently making waves with investors and technology companies.
Topics such as cryptocurrency and blockchain, virtual and augmented reality technologies, health technology, artificial intelligence and more will be discussed. Like most investment conferences, there will also be exhibition booths and some conference swag.
The conference itself is produced by Cambridge House International which many West Coast-based investors will recognize from the Vancouver Resource Investment Conference that happens every January and Toronto investors may recognize from the Cantech Investment Conference that takes place in Toronto.
Co-sponsored by the Canadian Securities Exchange, this event is definitely worth checking out for anyone curious about companies active in these areas as well as what thought leaders have to say about being able to invest in such new fields. Unlike some previous investment conferences, there is a cost to this conference (about $47 + tax) however it is possible to save 25% on admission with the code CSE25.
For more information on the show or to register, click here.
Options Education Day (Across Canada)
The annual Options Education Day events are poised to kick off in Vancouver and Calgary this weekend. Hosted by the Montreal Exchange, these sessions offer DIY investors a day-long intensive series of lessons on the world of options trading. With content catered specifically towards beginner or intermediate investors, these are usually great for both those who are just starting out or for those who are looking for more sophisticated approaches to trading options.
This year, there are three events taking place in September: Vancouver (September 16th), Calgary (September 17th), Montreal (September 23rd) and the final even in November in Toronto (November 4th).
Aside from the educational aspect of the day, which is great for DIY investors, what is also interesting about the Options Education Day is the sponsorship and participation of Canadian discount brokerages, who have a natural interest in connecting with DIY investors who trade options.
This year, as opposed to years past, we noted that fewer online brokerages are actually participating as sponsors in this event. It is particularly noteworthy to see and comment on which brokerages are sponsoring and in what locations, to see what that might suggest about who particular online brokerages might be targeting and which markets they might be most interested in.
Comparing sponsorships across regions, it appears that National Bank Direct Brokerage has committed the most in sponsorship (so far) by participating in all the cities in which the Options Education Days take place.
Sponsorship in Options Education Day City
Discount Brokerage
Vancouver
Calgary
Montreal
Toronto
National Bank Direct Brokerage
X
X
X
X
Desjardins Online Brokerage
X
Interactive Brokers
X
X
Interestingly, Montreal appears to be the city which attracted the most discount brokerage sponsorship (three) suggesting there are some specific dynamics at play in the Montreal market to draw three online brokerages.
One obvious reason is because all three online brokerage sponsors have their respective headquarters in this city (the same city as the Montreal Exchange), so travel is not an additional expense to prevent participation. Another interesting observation is the tight competition between Desjardins Online Brokerage and National Bank Direct Brokerage – especially in Quebec – which might have been a driver for Desjardins to have a presence at this event.
Curiously, Toronto doesn't yet have more than two online brokerages who've signed up to sponsor this event. With travel not really being an issue for several brokerages who are headquartered in Toronto, and given the size of the Toronto market, it is definitely interesting to see Interactive Brokers reach to sponsor the event in Toronto while other locally headquartered brokerages sit it out.
Perhaps the sponsorship list may change closer to the event (since Toronto's Option Education Day is in November) but it might be a signal that Interactive Brokers is tactically going after the active options trader segment in key locations. Given Interactive Brokers Canada pricing structure, it is going to be very challenging for other online brokerages to beat them on execution price for options trading. The fact that there is only one other online brokerage present in Toronto on that day (NBDB) leaves plenty of room on the field for Interactive Brokers to shine in one of the largest markets for DIY investors in Canada.
Discount Brokerage Tweets of the Week
There was a mix of big and small news items across the board this week. Mentioned by Canadian DIY investors were BMO InvestorLine, CIBC Investor's Edge, Questrade, RBC Direct Investing, Scotia iTRADE, TD Direct Investing and Virtual Brokers.
From the Forums
Making a splash
Even on a quiet week in the forums, there was still some rather eventful news. Specifically, it looks like someone with the TD Direct Investing handle has joined reddit this week and contributed to the Personal Finance Canada subreddit. This is an important development because, up until this point, Questrade was largely uncontested as the only Canadian online brokerage fielding inquiries and responding to questions on reddit. Here is the post that TD chimed in on.
Build a Bot
Even in a world where robo-advisors exist, there are still folks who are just DIY'ers by nature. It was fascinating, therefore, to stumble across one user's creation on reddit in which they've essentially created a DIY robo-advisor tool for everyone – free of charge that can be compatible with Questrade. Now, there are likely many many many caveats about using something like this, but as a proof of concept, it is pretty neat to see a community of DIY'ers who have some programming and investment understanding come together to build something like this.
Into the Close
So, the only thing left to say about this week is TGIF (not to be confused with TIFF). This is the last official weekend of the summer of 2017 so make the most of it if while you can! Have a great weekend!