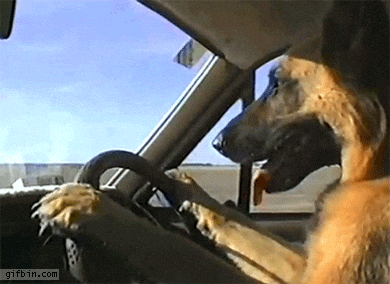 The dog days of summer are here, but rather than find some shade to curl up and relax in, it appears that those Canadian online brokerages who want to get a head start on the busy upcoming fall season have been working themselves to the bone.
In this edition of the Roundup, we look at one Canadian online brokerage that has been busy dropping new features like they're hot (bonus points for the Dogg reference) in the lead up to September. Feature dropping is also the focus of a quick update at another popular brokerage, and we report on an elusive new promotion that was spotted briefly in the wild. As always, we peek at what DIY investors were bantering about in the online investor forums.
Qtrade Direct Investing Ramps Up New Feature Activity
With fall just around the corner (check Costco if you're skeptical), Qtrade Direct Investing has been busy preparing by launching a flurry of updates and enhancements to various features and offerings. This month, we've spotted a new commission-free promotion, updates to their commission-free ETF program, and new faster account opening options. And it's only halfway through August.
Following their big rebrand to Qtrade Direct Investing earlier this year, it appears that this popular online brokerage has accelerated the pace of new features heading into the second half of 2021. Across the online brokerage space in Canada, we've noted several online brokerages start to launch new features in what is gearing up to be an intense stretch this RRSP season.
Qtrade's Commission-free ETFs Get Upgraded
For almost 10 years, Qtrade has been one of a small number of Canadian online brokerages to offer completely commission-free trading on a select number of ETFs.
We dug into the SparxTrading.com archives and found a profile comparing commission-free ETFs at four Canadian discount brokerages in 2013, and at that time, Qtrade had a selection of 60 ETFs available to investors.
Over the years, Qtrade Direct Investing eventually expanded the list to over 100 ETFs (105 as of publication of this article), so the current offering shuffles the deck on the names of ETFs included on the commission-free list. Among the popular Canadian listed offerings for online investors: iShares Core Equity ETF Portfolio (XEQT), iShares Core Growth ETF Portfolio (XGRO), and iShares Core Balanced ETF Portfolio (XBAL) to name a few.
The most important change to come to this program, however, is that Qtrade Direct Investing no longer requires a minimum purchase value amount of $1,000 to qualify for commission-free status. Although investors will have to be signed up for eDocuments and hold their purchases for at least one business day to qualify for commission-free status, for non- day traders, the Qtrade selection of commission-free ETFs offers a competitive list for investors to consider.
The combination of new, highly sought-after ETFs and the lower threshold to be able to trade them is a potent one and has already caught the attention of self-directed investor chatter (see forum post below). Interestingly, what stood out in the conversation among online investors is that a number of comments included references to online investors having multiple brokerage accounts for different purposes. In many cases, online investors are building a portfolio of online brokerages to keep their trading costs for certain types of accounts or styles of investing under control.
Now that there are more Canadian online brokerages, such as BMO InvestorLine or TD Direct Investing through their GoalAssist, offering some kind of commission-free ETF, self-directed investors have a lot more choice and can decide whether or not this is a feature to switch brokerages for or simply open up a new account.
Account Opening Gets a Facelift
Speaking of opening up a new account, one of the biggest pain points for online investors during the huge volatility of stock markets in 2020 and the meme-stock action in 2021 was quickly opening up an online investing account.
Strange as it may seem in 2021 to be talking about innovation in opening up online accounts, the reality for Canadian self-directed investors is that there are still lots of hurdles to opening and funding an online trading account quickly.
At Qtrade Direct Investing, however, at least one of these hurdles has been cleared with their new account opening feature that enables users to open accounts online and use face verification to confirm identity during the process. The consequence: faster account opening.
Although market volatility has markedly decreased compared to earlier this year, there is clearly something different about the way in which stocks are trading. The first week of trading at Robinhood is evidence enough of that.
If there was one great lesson across the past 18 months of investing online, it was that Canadian online brokerages need to be ready to scale up the responsiveness of all of their systems to meet investor demand. When a major event happens – be it an IPO, market crash, or meme-stock frenzy – online investors will seek out whichever online brokerage enables them to trade the fastest and most cost effectively (generally in that order).
The latest move by Qtrade Direct Investing to improve their online account opening experience is an important one, especially when trying to connect to younger investors. Being able to complete the account open process end-to-end on with a smartphone rather than have to fuss over printing anything is going to inevitably be something investors talk to one another about. And with several notable online brokerages already enabled to open accounts digitally, the race is on for other online brokerages to catch up before the next big thing comes to market.
Online Brokerage Quick Scan
Wealthsimple Trade Auto Deposits
Hardly a week goes by (or so it seems) that Wealthsimple Trade isn't making waves by launching new features. If part of the culture to look and feel like a tech company is to constantly be launching new functionality, then Wealthsimple certainly fits the part.
Earlier this month, Wealthsimple quietly rolled out auto-deposits to enable users to automatically schedule contributing money into their accounts. While it may not seem revolutionary or even a feature that many investors are clamouring for, it nonetheless is strategically an important one for Wealthsimple Trade to reduce the friction on getting assets to flow towards them instead of to somewhere else.
What was interesting, however, was not the feature itself but that the rollout was done quietly then ramped up quite significantly to appear in ads across various digital channels. This is a signal that Wealthsimple wants users to be aware of this feature. Also curious was the extent of discussion of this feature among self-directed investors.
Again, it warrants stating that scheduled deposits aren't high on the shiny features that online investors (especially the vocal ones on social media channels) are trying to push for, which is what makes the response and conversation about the feature seem disproportionate.
Buried in the investor commentary, however, is a fascinating insight: there are a number of platform users that were able to take small amounts to get started investing with, and through disciplined behaviour, accumulate something they felt was substantial enough to want to continue to grow.
If there are any financial planners or online brokerages reading this, there should be a few bells ringing. The notion that all millennials are fiscally irresponsible and blowing their discretionary money on avocado toast or longshot "investments" is simply untrue. There are clearly segments of this demographic (at least that take to reddit forums) that are keen to put themselves on track financially and want the barriers to participating in that financial growth removed.
Though the math might be challenging to do, the positive impact of users recommending an online brokerage to their friends/family or anyone who'll listen is clearly important. Wealthsimple Trade's latest feature drop shows that they are winning the PR battle with other online brokerages, and by reducing barriers to participating in markets, actually enabling online investors to become established enough financially to want to invest more.
While incumbent Canadian online brokerages may choose to look past the "start small" segment, as it turns out, there are a lot of younger investors who are prepared to pace themselves when it comes to getting wealthier, and they will remember who helped get them there.
RBC Direct Investing's Elusive New Promotion
Another interesting highlight for regular readers of the Weekly Roundup is a new offer from RBC Direct Investing that was spotted in the wild. Unfortunately, it has not resurfaced from the first time it crossed our radar, but we did manage to snag a couple of screenshots of the new commission-free promotion.
This elusive deal, which runs until September 30, featured 50 commission-free trades from RBC Direct Investing, something more than what we've seen them offer in the past. Also, and this was particularly important, the commission-free trades were good for up to two years. The longest we have seen to date has been commission-free trades be good for one year.
Commission-free anything is all the rage as new online brokerages encircle the Canadian space and are awaiting their turn to bring zero-commission trading to the mainstream self-directed investor. For the moment, Canadian online brokerages who do not want to take commission rates to zero can offer alternatives, like commission-free trade promotions or commission-free ETFs.
Whether or not this deal resurfaces, it is clearly a signal that online brokerages – especially bigger players in the space – are pushing the envelope on competing promotional incentives. This bodes well for online investors heading into the end of the year when the ramp up to RSP season begins.
As we've seen this year, there have been lots of new features launched and it is likely that trend will continue. In order to get attention from online investors about these new features and enhancements, however, the likely scenario we'll see unfold is a lot of effort spent on marketing, promotion, and new incentives.
From the Forums
Asking for a Friend
When it comes to order execution and routing, the vast majority of Canadian online investors don't pay much attention. There are, however, a vocal and influential minority of investors on social media channels that do care, and in this post from reddit, it is fascinating to see the number and intensity of responses from online investors who want their trades to be able to be routed to famous "speed bump" exchange, IEX.
Qtrade Adding ETFs
If there's one thing that investors in online forums enjoy, it's a good ETF discussion. In this post from reddit, investors were smiling at the recent update to Qtrade Direct Investing's commission-free ETF offer. Tune in to read more about their reaction to the launch and for some revealing habits of online investors wanting to keep their trading costs under control.
Into the Close
That's a wrap on another week. If you think you've had a wild week, it's worth having a read about the largest hack of cryptocurrency ever and then the subsequent return of almost all of it. Didn't see that coming. Of course, as this (and last) year have shown, anything can happen when it comes to trading online. Here's hoping for another interesting week ahead!