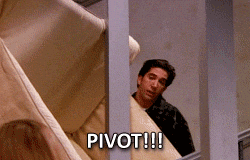 Just when we thought it was going to be an easy, breezy summer stretch, it seems that the online brokerage industry has other plans. With more plot twists than a Canadian women's Olympic soccer match, online brokerages near and far are keeping us on the edge of our seats.
In this edition of the Roundup, we kick things off with a look at the latest activity metrics from a popular US online brokerage and the surprising strength of new account openings. Next, we preview yet another new zero commission online brokerage eyeing a move into Canada. As always, we dish up a couple of interesting conversations from the DIY investor forums
Interactive Brokers July Metrics Reveal Surprising Strength
Earlier this month, Interactive Brokers published their activity metrics data for July 2021, which revealed some interesting stats on the condition of their business, as well as some insights into the active trader segment.
As has been the case at online brokerages across the board, despite 2020 being a record year for growth, 2021 has also seen a surge in interest to trade online, thanks in large part to the meme stock wave. A pullback from the record highs in activity and new account openings earlier this year was to be expected; however, figures from the latest activity metrics report point to an interesting (yet underreported) growth in net new accounts.
The numbers in the release paint an intriguing picture. On the one hand, when compared to last month, almost all key categories of metrics reported declined except for one: net new accounts.
Daily Average Revenue Trades (DARTs) were 32% higher than last year and 4% lower than in June, client equity was 61% higher year over year but 3% lower month over month, client margin loan balances were 69% higher than last year but 2% lower than in June, and credit balances were 14% higher than last year and about flat compared to June. The only category that showed monthly growth was the number of accounts, which at 1.45 million, was 3% higher than in June.
What was particularly interesting about this latest performance report, however, was not reported in the press release. In addition to new accounts, Interactive Brokers also publishes the number of net new accounts it gains (or loses) each month, and this number was 32% higher than in June. It is also the second consecutive month of net new account growth this year after seeing five straight months of declines. This can be seen from the chart tracking net new account growth at Interactive Brokers this year.
While it is difficult to pin down the cause in the surge of net new accounts despite pullbacks in trading metrics, there are a few recent developments at Interactive Brokers which could be contributing factors to the lift in net new account opens.
One of the first that jumps to mind is the recent decision of Interactive Brokers to discontinue charging inactivity fees.
In early July, Interactive Brokers clients were notified that they would no longer be subject to inactivity fees if their account did not meet the required asset or activity minimums. Although it was a small amount to pay per month ($10), avoiding unnecessary fees is something that likely is near and dear to the hearts of Interactive Brokers clients. Since that inactivity fee applied on a per account basis, individuals with multiple accounts could conceivably face hefty fees for accounts left idle.
The primary benefactor of this move was existing Interactive Brokers clients (rather than new clients); however, it is important to highlight that the metric "net new accounts" is the result of new accounts that came in minus those accounts that left. Thus, if existing clients could be encouraged to stay, that would decrease the number leaving and make it easier to have the number of net new accounts be positive. Further, it would also encourage Interactive Brokers clients who have less active accounts at other institutions or providers (who don't charge inactivity fees), to transfer their accounts to Interactive Brokers, also helping to boost the number of net new accounts.
According to Interactive Brokers Founder Thomas Peterffy, it was the existing client that was the target for the decision to remove inactivity fees. Rather than let active traders close accounts when they went through an idle period and risk losing them to competitors when those traders inevitably wanted to trade again, they enable these investors to essentially park their accounts with Interactive Brokers. This represented a zero-risk option to keep the account and then restart trading quickly when the timing was right.
While Canada is a small contributor to the global footprint of Interactive Brokers, the use case for boosting new accounts is clearly illustrated. By removing inactivity fees, Interactive Brokers provided the right kind of incentive for Canadian self-directed investors to bring over their registered accounts (such as TFSAs), where activity levels cannot be as high as in non-registered accounts.
Another important feature that may be luring online investors to Interactive Brokers is the anticipated launch of cryptocurrency trading. Earlier this summer, Interactive Brokers mentioned that they would be launching some kind of support for cryptocurrency trading on their platform, representing an about face on the digital asset. While it may not have triggered a flood of new accounts, it is a net positive driver for account openings, especially among the active trading community that would have had to access this feature at other exchanges or providers.
Finally, Interactive Brokers may be benefitting from the rise in popularity of options trading among retail investors. One of the data points revealed ahead of the Robinhood IPO was the popularity of options trading among investors on its platform. Similarly, data from Schwab's most recent summer update in July also confirmed an increase in interest of options trading among retail investors.
At Interactive Brokers, the ability and, more importantly, the cost of trading options, is hard for its peers to compete against, and despite the pullback in trading, according to Peterffy, one of the principal sources of new accounts at Interactive Brokers is clients from other brokerages (such as Robinhood) seeking a better trading experience.
Against a backdrop of declining DARTs and other trading metrics, Interactive Brokers has managed to keep its impressive streak of positive account growth intact.
Data on net new accounts reveals that Interactive Brokers has had two consecutive months of positive growth, and while it is unclear exactly what is at play, it certainly looks like they have bounced off a near term bottom in investor demand. With July metrics data coming up this week (or in the very near future) from Schwab, it should be clearer as to whether this bounce is specific to Interactive Brokers or if it is part of a broader trend. Regardless, it is evident that Interactive Brokers is aggressively innovating on features that matter to its ideal clients, and those clients are clearly interested in sticking around to see what comes next.
Freetrade: Another New Online Brokerage Coming to Canada
As many Canadians know all too well this summer, where there's smoke, there's fire. As it happens, this past week, there was a small but important smoke signal that yet another zero-commission online brokerage, Freetrade, is positioning itself to enter the Canadian market some time in 2022.
We spotted two key positions, based out of Vancouver, being advertised on the Freetrade website, looking for individuals to help with building out their Canadian business.
This is big news for Canadian self-directed investors anxious to benefit from commission-free trading, and while Wealthsimple Trade currently holds the crown for this feature, the reality is there are already other possible new online brokerage entrants looking to enter the zero-commission fray. Earlier this year we reported that Mogo announced its intent to launch a commission-free stock trading application and tastyworks has also been working to launch in Canada.
While most Canadian online investors are familiar with the zero-commission online brokerage Robinhood, many Canadians are not familiar with the UK-based Freetrade. One quick scan through the Freetrade website, however, and it is immediately clear that the look, feel, tone, and offering is on par with what Robinhood offers.
What the job postings reveal is that Freetrade has just closed a £65 million ($113 million CAD) series B investment and is anxious to expand globally. They are already planning expansions into Australia, Ireland, Germany, France, Netherlands, and Sweden. And, if the Australian example is any approximation of what we can expect to see in Canada, the entry will take place first with a waitlist. It appears that fractional share trading as well as referrals could also be important components of their go-to-market strategy here in Canada.
As word of this planned expansion continues to spread, we will undoubtedly get a chance to dive into the (fascinating) origins of this online brokerage which was started in 2016 by Canadian Adam Dodds in trying to find an online broker in the UK that was close to what was available in North America.
Getting up and running in Canada as an online brokerage is no small feat (tastyworks can attest to this), so despite the ambitious timeline of 2022, there are a number of regulatory and operational hurdles to overcome. That said, Freetrade is not starting from zero when it comes to the business of online investing, nor are they unaware of the conditions in the market.
For incumbent online brokerages in Canada, the writing is on the wall when it comes to stepping up their user experience game, especially on mobile, and with features that investors on both sides of the pond are clearly interested in, like fractional share trading, zero trading commissions and stocks as sign-up bonuses.
Despite the uncertainty about the timing of new online brokerages, such as Freetrade coming to Canada, it is absolutely certain that a new chapter of self-directed investing in Canada is about to be written.
From the Forums
Smooth Transitions
When it comes to new features, self-directed investors are not shy about letting online brokerages know what they want, especially on reddit. In this post on the Wealthsimple Trade subreddit, making it easy to transfer from non-registered accounts into TFSAs is something a surprisingly high number of investors chimed in about. Read more about why this feature matters to investors here.
Holding the Bag
Regrets happen. For many DIY investors, the stock market offers a tough love approach when it comes to learning how to invest. In this reddit post, self-directed investors share their stories of what stocks taught them expensive lessons and offers up an interesting window into online investor psychology.
Into the Close
That's a wrap on a wild week for online investors, especially those trying to HODL on HOOD. Now that the Olympics have wrapped up and Canada came out strong, the spotlight will shift back to jittery markets and the next big race for online investors here to figure out: an election.