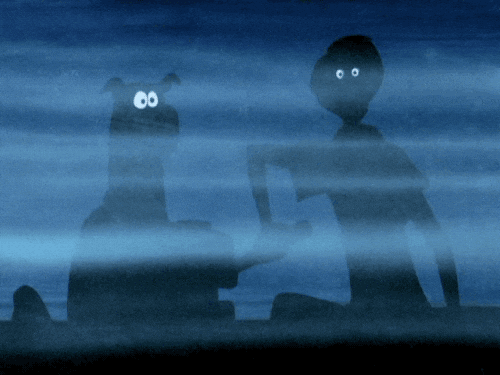 While Canada being on fire at the Olympics is a definite plus, Canada is literally on fire (at least in this neck of the woods in BC) this long weekend. Despite the hazy skies, ambitions at Canadian (and American) online brokers are pushing faster and higher.
In this long (and smoky) weekend edition of the Roundup, we jump into the latest updates from the deals and promotions section, highlighting a new offer from a popular online brokerage. Next, we do a quick sweep of some interesting developments, including new stocks available for trading at Wealthsimple and the brave new world for Robinhood now that they've IPO'd. Finally, there is some fascinating fodder in the forums to cap your summer reading list off.
Deals Activity Update – August
It's the start of a new month, and as such, time to check in on the latest deals and promotions from Canadian online brokerages. This summer (and year) has been filled with surprises, and this month, there's a positive surprise in the form of a new offer from Qtrade Direct Investing to kick things off in August.
Before diving into the details of the promotions active this month, it's important to highlight that August is the start of the final quarter of the fiscal year at many Canadian online brokerages. Why that matters is because this final stretch of the year offers brokerages a chance to bring their full year numbers up. While trading volume isn't something that brokerages can directly impact, attracting assets and new accounts are. And, one of the fastest ways to do that is with promotional activity.
Looking first at the newest offer in play, Qtrade Direct Investing has an interesting promo aimed at the FOMO crowd: 50 commission-free trades. One of the reasons this promotion is interesting is because it lives up to its FOMO name, with the deal only lasting until the end of September. Another FOMO angle is that only the first 100 people to sign up for this account are eligible to receive it.
While limited time offers are not unusual, short term (one to two month) offers are fairly rare and combining these offers with a limited quantity feature is virtually unheard of at other brokerages. This is not the first time Qtrade Direct Investing has tried the limited quantity approach, but the titling of this offer as a "FOMO" promotion is targeting this deal to millennial investors who would have likely also seen this labelled applied to GameStop and AMC trading earlier this year. The fact that the deposit requirement is a minimum of $10,000 also significantly lowers the hurdle for younger investors to be able to take advantage of it.
Promotions generally take time and effort on the part of online brokerages to configure and manage, so there have to be additional benefits to the exercise that go beyond just the new accounts. One of those additional advantages would likely be understanding what kind of demand for online brokerage accounts currently exist.
Earlier this year there was an unmistakable tsunami of interest in opening new accounts; however, as the year has progressed, there has been a definite pullback in the number of new accounts opened. The launch of a new promotion at a typically quiet time in the calendar year might be a way to gauge whether DIY investors – especially younger ones – are still keen on trading.
Two other online brokerages on the deals radar this month are BMO InvestorLine and Scotia iTRADE. Both of these bank-owned brokerages have promotions that are currently scheduled to conclude at the end of August. In the case of BMO InvestorLine, there is a strong likelihood that a new offer will appear to replace the outgoing promotion; however, for Scotia iTRADE, it is not entirely clear whether there will be another special offer coming.
The good news for DIY investors is that the quiet period for promotional activity is almost over. In all likelihood, the combination of the end of the fiscal year and a surge in new feature releases means that online brokerages are going to be more inclined to either test some creative offers or launch some campaigns that will last into the mid-fall when the ramp up to RRSP season kicks off.
Online Brokerage Quick Updates
Wealthsimple Trade Enables Hundreds of Canadian Securities Exchange Listed Stocks
When it comes to online brokerages in Canada, Wealthsimple Trade represents an interesting case. On the one hand, there is a clear value proposition with zero-fee trading commissions for Canadian-listed securities, on the other, there is a limited availability of those shares for trading because stocks have to meet certain price and volume criteria.
This past week, Wealthsimple Trade took a significant step forward in increasing access to a big chunk of a Canadian-listed stocks by enabling access to just over 200 stocks listed on the Canadian Securities Exchange (CSE). The CSE is home to Canada's largest contingent of publicly-traded cannabis companies and also has stocks in blockchain and esports, all areas in which the core audience of Wealthsimple Trade are interested in trading.
For the CSE and Wealthsimple, this is clearly a win-win. Wealthsimple Trade has achieved a unique position in the online trading landscape in Canada, having reaching a critical mass of importance that enables it to challenge larger and older online brokerages despite not having all of the features of those other brokerages. By closing that gap between themselves and the existing competition, Wealthsimple Trade is well-positioned to benefit from any big movements in the cannabis space that could reignite investor interest in the industry (e.g. any movement on legalization in the US). On the CSE side, more access to retail investors also means more possible trading to take place on their market, ultimately translating into greater potential revenue.
Memes in the HOOD
If there's one name in the US online brokerage market that's been in the news practically all year, it's been Robinhood. Earlier in the year, it was a rollercoaster ride of emotion from hero to villain, as Robinhood found itself in the middle of a public firestorm from DIY investors who wanted to ride on the "meme stock" train only to find themselves shut out of trading those stocks by Robinhood.
The fallout from the meme stock controversy has still not subsided, and despite what would ordinarily been considered a blowout year of performance, there is a clear overhang on the Robinhood story that clearly had an impact on what should have been an exceptionally big deal of Robinhood going public via IPO.
The Robinhood IPO and the journey to this incredible milestone will almost certainly be the focus of business case studies, more so as a question of what went wrong. The fact that the stock was priced at the lower end of its range and that it still fell on opening day (and for a few sessions afterwards) point to clear pessimism on the part of the investing public. Until the market can accurately discount the risks for activities such as payment for order flow (and where regulators may elect to clamp down) as well as some of the liabilities, there will be a constant uncertainty to what Robinhood should be worth. The bigger challenge, however, is how Robinhood will fare as a public company in order to grow its revenue to make it an attractive investment over the long term. They have a massive account base (22 million at last count) so there is room to monetize that, and it's not just any account holder, it's the prized millennial segment that so many online brokerages and wealth managers are only now ramping up to try and win over. Robinhood has a six-year head start on this group. The question, ultimately, is how Robinhood intends to grow its earnings.
One interesting feature about Robinhood is that because of its line of business, it can be a better proxy for ordinary online investors than Interactive Brokers can. In the case of Interactive Brokers, their target is more active investors, including day traders, so there is some limitation as to what can be interpreted when Interactive Brokers releases its trading figures. Another interesting feature we can expect as well is that in order to grow earnings in what might be a declining level of interest in markets (compared to 2020 and early 2021), Robinhood will have to innovate and that could open up a slew of new features and components that Canadian online brokerages can look to for inspiration as they too wrestle with how to attract and win market share with millennial investors.
There is much more on the new chapter in the Robinhood story, so be prepared for this name to become cemented into the psyche of retail investors and wealth management everywhere.
From the Forums
Fractional Shade
Some stories you find in the spotlight, others you find in the shade. And in the case of this forum post on reddit, there was clearly a lot of shade being thrown by Interactive Brokers Canada at the whole Canadian fractional share trading story.
The shots fired by Interactive Brokers Canada management at Wealthsimple Trade and the latest innovative launch of Canadian Depository Receipts at Neo Exchange are unlike anything we've seen from the normally spotlight-shy brokerage. Ironically, despite having access to fractional shares for years, Interactive Brokers Canada has not heavily marketed this feature and as a result, Wealthsimple Trade and now the new CDR feature have stolen the innovation thunder away from Interactive Brokers. See what sparks were flying among online investors here.
Help with Homework
DIY investing requires doing some degree of homework, especially when picking an online brokerage to start trading with. In this post from RedFlagDeals.com, it is fascinating to see the degree to which some online investors would prefer to seek out answers to questions from fellow DIY investors rather than addressing questions directly to online brokerages or digging around on a website for answers. While at first glance it may seem like trying to take the easy route out, long customer service wait times and website navigation are some of the unseen reasons why sometimes even simple questions get raised in forums instead of addressed by online brokers themselves.
Into the Close
That's a wrap on this short-week edition of the Roundup. Here's hoping you're managing to stay safe and squeezing in relaxation before what is shaping up to be a very busy September.