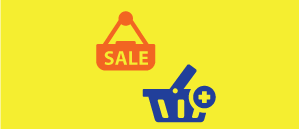 Just because the month is short, doesn't mean we can't be long on fun! From Lunar New Year to Valentine's Day to Family Day, there is much cause for celebration – with safe social distancing in mind, of course. Another reason for DIY investors to rejoice: there's still time to meet the RRSP contribution deadline for 2020!
Amidst the recent stock market volatility, there is one constant to look forward to at this time of year: a steady stream of promotions from online brokerages ahead of the RRSP contribution deadline. With over 30 kinds of promotional offers in the mix, there's bound to be something available from most Canadian brokerages.
For all those looking for sweet deals during this rosy month, be sure to keep reading for all the latest promotions from Canadian online brokerages for February. We forward to a month filled with new surprises, and we will continue to monitor and provide updates on new online brokerage deals throughout the month.
In the spirit of Lunar New Year, we wish everyone an upcoming year filled with good luck and great prosperity – we're hoping it will start with finding your perfect online brokerage deal here!
Expired Deals
No expired deals to report at this time.
Extended Deals
No extended deals to report at this time.
New Deals
No new deals to report at this time.
Discount Brokerage Deals
Cash Back/Free Trade/Product Offer Promotions
| Company | Brief Description | Minimum Deposit Amount | Commission/Cash Offer/Promotion Type | Time Limit to Use Commission/Cash Offer | Details Link | Deadline |
| --- | --- | --- | --- | --- | --- | --- |
| | Open a new RBC Direct Investing account by March 31, 2021 and fund it with at least A) $5,000; B) $25,000; C) $50,000; D) $100,000; E) $250,000; F) $500,000 or G) $1M+ by May 31, 2021 and you may receive a cash back of A) $50; B) $100; C) $200; D) $300; E) $500; F) $1,000 or G) $2,000; plus 10 free trades to be used by August 31, 2021. The fund must be from a non-RBC investment account. Use promo code WCMP2 during account opening and be sure to review the full Terms and Conditions. | A) $5,000 B) $25,000 C) $50,000 D) $100,000 E) $250,000 F) $500,000 G) $1M+ | Cash Back: A) $50 B) $100 C) $200 D) $300 E) $500 F) $1,000 G) $2,000 Plus 10 free trades | Free trades must be used by August 31, 2021. | Cash Rebate and Free Trades | March 31, 2021 |
| | Scotia iTRADE is offering two choices for new investors who open accounts before March 1, 2021 and fund it with at least A) $5,000; B) $10,000; C) $25,000; D) $50,000; E) $100,000; F) $250,000; G) $500,000 or H) $1M+: Option 1: you can use promo code C21 to receive cash reward of A) $25; B) $50; C) $100; D) $200; E) $400; F) $750; G) $1,000 or H) $1,500; plus a discounted commission of $6.99 per trade until June 30, 2021. Option 2: Use promo code FT21 and you may be eligible for A) 10; B) 20; C) 50; D) 100; E) 200; F) 300; G) 400 or H) 500 free trades to use for 90 days after the account is funded. See terms and conditions for full details. | A) $5,000 B) $10,000 C) $25,000 D) $50,000 E) $100,000 F) $250,000 G) $500,000 H) $1M+ | Cash Back: A) $25 B) $50 C) $100 D) $200 E) $400 F) $750 G) $1,000 H) $1,500 or Free Trades: A) 10 B) 20 C) 50 D) 100 E) 200 F) 300 G) 400 H) 500 | Free Trades: 90 days | Scotia iTRADE's Cash Back or Free Trade Offer | March 1, 2021 |
| | Fund your new or existing CIBC Investor's Edge account before March 2, 2021 with at least A) $10,000; B) 25,000; C) $50,000; D) $100,000; E) $500,000 or F) $1M+ and you may be eligible to receive a cash back reward of up to A) $50; B) $100; C) $200; D) $500; E) $1,000 or F) $2,000. To qualify, the fund must be from outside CIBC. No promo code required. See terms and conditions for full details. | A) $10,000 B) 25,000 C) $50,000 D) $100,000 E) $500,000 F) $1M+ | Cash Back: A) $50 B) $100 C) $200 D) $500 E) $1,000 F) $2,000 | | Program Page | March 2, 2021 |
| | Open a new qualifying account at BMO InvestorLine with new assets worth at least A) $15,000; B) $50,000; C) $100,000; D) $250,000; E) $500,000 or F)$1M+, and you may be eligible to receive a cash back reward of up to A) $150; B) $250; C) $500; D) $800; E) $1,000 or F) $2,000. Use promo code SPARXCASH when registering to qualify. Be sure to read full terms and conditions. | A) $15,000 B) $50,000 C) $100,000 D) $250,000 E) $500,000 F) $1M+ | Cash Back: A) $150 B) $250 C) $500 D) $800 E) $1,000 F) $2,000 | | Winter 2021 Cashback Campaign | March 3, 2021 |
| | Open a new TD Direct Investing account by March 1, 2021 with promo code INVESTNOW and fund it with new assets worth at least A) $15,000; B) $25,000; C) $100,000; D) $250,000 or E) $500,000, and you may be eligible to receive a cash back reward of up to A) $100; B) $200; C) $300; D) $500 or E) $1,000. The fund must be deposited to the account by April 30, 2021 and at least one trade is placed by June 30, 2021. In addition, you may also be eligible for another $100 cash reward by setting up a Monthly Contribution Plan (min. $100 per month) with the first contribution occur before April 30, 2021. The maximum reward one could receive is $1,100. See terms and conditions for full details. | A) $15,000 B) $25,000 C) $100,000 D) $250,000 E) $500,000 | Cash Back: A) $100 B) $200 C) $300 D) $500 E) $1,000 | | TD Direct Investing Cash Back Promotion | March 1, 2021 |
| | New clients who open and fund a new Qtrade Investor account before March 01, 2021 with at least A) $25,000; B) 50,000; C) $100,000; D) $500,000; E) $1M or F) $2M+ may be eligible to receive a pre-paid Visa gift card of up to A) $50; B) $100; C) $250; D) $800; E) $1,500 or F) $2,000. Only the first 500 customers are eligible. Please use promo code VISA2K. See terms and conditions for full details. | A) $25,000 B) $50,000 C) $100,000 D) $500,000 E) $1M F) $2M+ | Cash Reward: A) $50 B) $100 C) $250 D) $800 E) $1,500 F) $2,000 | | Up to $2,000 Visa Gift Card Offer | March 1, 2021 |
| | New accounts opened between Jun 22 and Dec 31, 2020 will be awarded 100 free online trades in one year. This promotion applies to new and existing NBDB clients who use the code "FREE2020" to open new accounts. There's no minimum funding requirement, however some other restrictions may apply. | $0 | 100 Free Trades | 1 year | Please refer to the full details of the deal. | December 31, 2020 |
| | Open and fund a new account (TFSA, Margin or RRSP) with at least $1,000 and you may be eligible to receive $88 in commission credits (up to 17 commission-free trades). Use promo code SPARX88 when signing up. Be sure to read terms and conditions carefully. | $1,000 | $88 commission credit | 60 days | Access this offer by clicking here: $88 commission-credit offer. For full terms and conditions, click here. | none |
| | Open and fund a new account (TFSA, Margin or RRSP) with at least $1,000 and you may be eligible to receive 5 commission-free trades. Use promo code 5FREETRADES when signing up. Be sure to read terms and conditions carefully. | $1,000 | 5 commission-free trades | 60 days | 5 commission-free trade offer | December 31, 2021 |
| | Open a new RBC Direct Investing account by December 31, 2020 and fund it with at least $5,000 by March 5, 2021 and you will receive commission rebates for 25 trades that occur within 1 year of account opening. Be sure to use promo code NTBW2 during account opening. You will be charged regular commissions on the trading date, and the rebate will be deposited back into your account after 3-5 business days. If you are an existing customer to RBC DI, the type of the new account being opened must be different from the account types that you current have. | $5,000 | 25 commission-free trades for a year | 1 year | 25 commission-free trades | December 31, 2020 |
| | Open and fund a new qualifying account with at least $25,000 and you may qualify for one month of unlimited commission-free trades and up to one month free of an advanced data package. Use promo code ADVANTAGE14 when opening a new account. Be sure to read terms and conditions for full details. | $25,000 | commission-free trades for 1 month + 1 month of advanced data. | 1 month | Active Trader Program | December 31, 2021 |
| Expired Offers | | | | | | |
| Last Updated: Feb. 1, 2021 16:00PT | | | | | | |
Referral Promotions
| Company | Brief Description | Minimum Deposit Amount | Incentive Structure | Time Limit to Use Commission/Cash Offer Deposit | Details Link | Deadline |
| --- | --- | --- | --- | --- | --- | --- |
| | Refer a friend to Questrade and when they open an account you receive $25 cash back and they receive either A) $25; B) $50; C) $75; D) $100; or E) $250 depending on the amount deposited amount. Enter code: 476104302388759 during account sign up to qualify. Be sure to read the terms and conditions for eligibility and additional bonus payment structure and minimum balance requirements. | A) $1,000 B) $10,000 C) $25,000 D) $50,000 E) $100,000+ | $25 cash back (for referrer per referral; $50 bonus cash back for every 3rd referral) For referred individuals: A) $25 cash back B) $50 cash back C) $75 cash back D) $100 cash back E) $250 cash back | Cash deposited into Questrade billing account within 7 days after funding period ends (90 days) | Refer a friend terms and conditions Code Number: 476104302388759 | none |
| | If you refer a friend/family member who is not already a Scotia iTRADE account holder to them, both you and your friend get a bonus of either cash or free trades. You have to use the referral form to pass along your info as well as your friend/family members' contact info in order to qualify. There are lots of details/conditions to this deal so be sure to read the details link. | A) $10,000 B) $50,000+ | A) You(referrer): $50 or 10 free trades; Your "Friend": $50 or 10 free trades (max total value:$99.90) B) You(referrer): $100 cash or 50 free trades; Your "Friend": $100 cash or 50 free trades (max total value: $499.50) | 60 days | Refer A Friend to Scotia iTrade | tbd |
| | You may receive $10 cash incentive for each new client that you refer to Wealthsimple Trade. They must use your unique referral link during account opening and make a trade value of at least $100. The referred friend will also get $10. | $100 | You and the referred friend will each get $10. | n/a | Referring a Friend to Wealthsimple Trade | none |
| | If you (an existing Qtrade Investor client) refer a new client to Qtrade Investor and they open an account with at least $1,000 the referrer and the referee may both be eligible to receive $25 cash. See terms and conditions for full details. | $1,000 | $25 cash back (for both referrer and referee) | Cash deposited at the end of the month in which referee's account funded | Refer A Friend to Qtrade Investor | none |
| | If you (an existing BMO InvestorLine client) refer a new client to BMO InvestorLine and they open an account with at least $5,000 the referrer and the referee may both be eligible to receive $50 cash. To qualify the referee must use the email of the referrer that is linked to their BMO InvestorLine account. See terms and conditions for full details. | $5,000 | You(referrer): $50; Your Friend(referee): $50 | Payout occurs 45 days after minimum 90 day holding period (subject to conditions). | BMO InvestorLine Refer-a-Friend | January 6, 2022 |
| Expired Offers | | | | | | |
| Last Updated: Feb. 1, 2021 16:00PT | | | | | | |
Transfer Fee Promotions
| Company | Brief Description | Maximum Transfer Fee Coverage Amount | Minimum Deposit Amount for Transfer Fee Eligibility | Details Link | Deadline |
| --- | --- | --- | --- | --- | --- |
| | Move your brokerage account to Questrade and they'll cover the transfer-out fee up to $150. | $150 | n/a | Transfer Fee Promo | none |
| | Transfer $15,000 or more to RBC Direct Investing and they will pay up to $200 in transfer fees. | $200 | $15,000 | Transfer Fee Rebate Details | none |
| | Transfer $15,000 or more into a new HSBC InvestDirect account and you may be eligible to have up to $152.55 in transfer fees covered. | $152.55 | $15,000 | Confirmed via email contact with HSBC InvestDirect Rep. Contact client service for more information. | none |
| | Transfer $15,000 or more to Qtrade Investor from another brokerage and Qtrade Investor may cover up to $150 in transfer fees. See terms and conditions for more details. | $150 | $15,000 | Transfer Fee Rebate | none |
| | Transfer $20,000 or more to a National Bank Direct Brokerage account and they will pay up to $135 plus taxes in transfer fees. | $135 | $20,000 | Transfer Fee Rebate | none |
| | Transfer at least $25,000 or more in new assets to TD Direct Investing when opening a new account and you may qualify to have transfer fees reimbursed up to $150. Be sure to contact TD Direct Investing for further details. | $150 | $25,000 | Transfer Fee Promo Contact client service for more information (1-800-465-5463). | none |
| | Transfer $25,000 or more into a CIBC Investor's Edge account and they will reimburse up to $135 in brokerage transfer fees. Clients must call customer service to request rebate after transfer made. | $135 | $25,000 | Confirmed with reps. Contact client service for more information (1-800-567-3343). | none |
| | Open a new qualifying account with BMO InvestorLine or fund a qualifying existing account and you may be eligible to have transfer fees covered up to $200. Contact client service for more details. | $200 | Contact client service for more information | Contact client service for more information (1-888-776-6886) | none |
| Expired Offers | | | | | |
| | Desjardins Online Brokerage is offering up to $150 to cover the cost of transfer fees from another institution. To be eligible, new/existing clients need to deposit $10,000 into a Desjardins Online Brokerage account. You'll have to call 1-866-873-7103 and mention promo code DisnatTransfer. See details link for more info. | $150 | $10,000 | Disnat 1% Commission Credit Promo | January 8, 2020 |
| Last Updated: Feb. 1, 2021 16:00PT | | | | | |
Other Promotions
Company
Brief Description
Minimum Deposit Amount Required
Details Link
Deadline
The minimum commission per equity trade ($1.99) is waived for new accounts from account opening till December 31, 2020. As a result, your commission is just 1¢/share (max $7.99). However, this offer does not apply to Odd Lot orders (i.e. orders with quantity less than 100 shares if price >= $1 or price < $0.10; or less than 500 shares if price in the $0.10 – $0.99 range). Please be reminded that at Virtual Brokers ETFs are always free to buy.
$0
No Minimum 2020 – Terms & Conditions
December 31, 2020
Submit your information via the Hardbacon website to be referred to National Bank Direct Brokerage. Open and fund a qualifying account and you may receive up to 200 commission-free trades and discounted trading commissions. Be sure to read full terms and conditions.
n/a
Hardbacon Free Trade Promo
none
Open a new Non-Registered trading account and fund it with at least $100 by December 18, 2020 and you may receive a random cash bonus ranging from $1 to $4,500. The cash bonus amount will be equivalent to the value of one of the fifteen stocks that have been selected by Wealthsimple Trade for this program. Please refer to the Terms and Conditions for more details.
$100
Wealthsimple Trade Free Stock Promotion
December 18, 2020
Desjardins Online Brokerage is offering 5 commission-free trades for new 18-30 years-old Disnat Classic clients depositing at least $1,000. See terms and conditions for full details.
$1,000

[email protected]

18-30 Promotion
none
Scotiabank StartRight customers can receive 10 commission-free trades when investing $1,000 or more in a new Scotia iTrade account. Trades are good for use for up to 1 year from the date the account is funded. Use promo code SRPE15 when applying (in English) or SRPF15 when applying in French. Be sure to read full terms and conditions for full details.
$1,000
StartRight Free Trade offer
none
Be one of the first 100 clients to open and fund an account with a minimum of $10,000 at Qtrade Investor using the promo code TRADE695 and you may be eligible for 100 trades at a preferred commission rate of $6.95 for 6 months. See terms and conditions for more details.
$10,000
100 Discounted Commission Trades
March 1, 2020

Expired Offers

Last Updated: Feb. 1, 2021 16:00PT
Digital Advice + Roboadvisor Promotions
| Robo-advisor / Digital advisor | Offer Type | Offer Description | Min. Deposit | Reward / Promotion | Promo Code | Expiry Date | Link |
| --- | --- | --- | --- | --- | --- | --- | --- |
| | Discounted Management | Open and fund a new Questrade Portfolio IQ account with a deposit of at least $1,000 and the first month of management will be free. For more information on Portfolio IQ, click the product link. | $1,000 | 1st month no management fees | KDKFNBBC | None | Questrade Portfolio IQ Promo Offer |
| | Cash Back | Open a new SmartFolio account and fund it with at least $1,000 and you could receive 0.5% cash back up to $1,000. Use promo code SFJAN1000 when opening a new account. See terms and conditions for full details. This offer is limited to new SmartFolio clients only, and can be combined with the refer-a-friend promotion. | $1,000 | 0.5% cash back to a maximum of $1,000. | SFJAN1000 | March 2, 2021 | SmartFolio Cash Back Promo |
| | Discounted Management | Open a new account with BMO SmartFolio and receive one year of management of up to $15,000 free. See offer terms and conditions for more details. | $1,000 | 1 year no management fees | STSF | April 30, 2019 | SmartFolio New Account Promotion |
| | Cash Back – Referral | BMO SmartFolio clients will receive $50 cash back for every friend or family member who opens and funds a new SmartFolio account. Friends and family referred to SmartFolio will receive $50 cash back for opening and funding an account, plus automatic enrollment into SmartFolio's mass offer in market at the time. See offer terms and conditions for more details. | $1,000 | $50 cash back (referrer) $50 cash back (referee) | Unique link generated from SmartFolio required. | None | SmartFolio Website |
| | Transfer Fee Coverage | Transfer at least $25,000 into Virtual Wealth when opening a new account and you may be eligible to have up to $150 in transfer fees covered by Virtual Wealth. | $25,000 | up to $150 in transfer fees covered | None | None | Contact customer service directly for more information. |
| Last Updated: Feb. 1, 2021 16:00PT | | | | | | | |
Offers for Young Investors
Brokerage
Offer Type
Eligible Age Range / Client Segment
Offer Description
Min. Deposit
Expiry Date
Link
Student pricing
Clients with CIBC Smart™ Account for students
$5.95 per trade and zero annual account fees
not required
None
CIBC Student Pricing
[email protected] 18-30
18-30 years old
Benefits: * 5 free transactions (Minimum deposit of $1,000 required) * No inactivity fees * No asset minimum to maintain for free registered accounts * Exclusive events * Disnat Mobile App
$1,000
None

[email protected]

18-30
Offers for professionals & students
Students in selected fields of study
Professionals and students in the below fields can benefit from a reduced pricing structure: * Engineering students * Legal, accounting and business students * Healthcare students * Health sciences students * Nursing students Benefits: * $5.95 commission on equities * $0 commission on ETFs * $0 annual administration fee
not required
None
NBDB Student Pricing
Young investors offer
18-30 years old
Accounts holders who are 30 years old or younger are offered 10 free trades each year. After the free transactions, a commission rate of $4.95 per transaction will be applied (which is just half of the regular price).
not required
None
Young Investor Offer
Young investor pricing
18-30 years old
Benefits: * $7.75 commissions for stock and ETF trades * No account minimums * No quarterly admin fees
min. $50 a month through pre-authorized contributions.
None
Young Investor Pricing
Waiver of account maintenance fee
Clients who have RBC Student account, currently or in the past 5 years.
The Maintenance Fee ($25 per quarter) is waived, regardless of the account balance.
not required
None
Zero Account Management Fee
Young investors offer
Clients 26 years old and under
Low activity account administration fee and the RSP account administration fee are waived.
not required
None
Young Investors Offer
Waiver of account administration fee
Clients younger than 26 years old
The account administration fee ($24.95 per quarter) is waived.
not required
None
$0 Account Administration Fee
Last Updated: Feb. 1, 2021 16:00PT