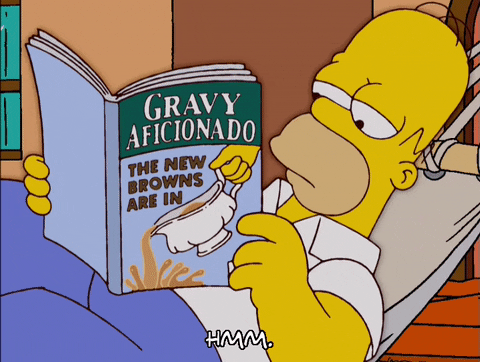 As much as turkey and mashed potatoes are a staple of the menu for many Canadians on Thanksgiving, so too is discussion of what's happening in the world. Inevitably for DIY investors, the gravy comes in the form of what's been hot and what others are looking at in terms of potential money-making ideas. During COVID, however, the gatherings are likely (or should be!) smaller, and that might make for less banter about what folks are trading (not including recipes for turkey). Nonetheless, this month, despite the dour news, some Canadian discount brokers are giving DIY investors reasons to be optimistic for the remaining few months in 2020.
In this short-week edition of the Roundup, we highlight a new twist on a story of inactivity fees at one Canadian online brokerage that will be sure to get DIY investors chatting as news spreads. Following that, we review some of the latest activities taking place during Investor Education Month, including World Investor Week, and who is (and isn't) showing up in the Canadian online brokerage space. Despite the short week, we've served up a healthy portion of DIY investor chatter from Twitter and the investor forums.
Questrade Eliminates Inactivity Fees
With all the big headline news swirling, it's easy for some important news to get lost in the shuffle. In the case of Questrade, one of Canada's most popular online brokerages, their latest move regarding inactivity fees is almost certainly going to make waves once word catches on.
The big news for DIY investors: As of October 1st, Questrade has eliminated inactivity fees on all accounts.
Yes, that's right, the storied history of inactivity fees at Questrade has added another chapter to it, and in this case, Questrade has returned to its low-cost roots and put an end to quarterly inactivity fees.
For those who have followed the Questrade inactivity fee saga for as long as we have, there is almost no forgetting the firestorm that emerged on social media – in particular on investor forums – when Questrade first made the decision to introduce inactivity fees to clients in July 2012.
At that time, the launch of the inactivity fees was a step change in the identity and perception of the brand. Up until that point, Questrade had become a fixture in the minds of value-conscious DIY investors, and one of the reasons why – aside from the low commission rates – was the lack of inactivity fees.
Understandably, then, the first iteration of inactivity fees proposed by Questrade did not go over well. The first rollout involved charging a monthly fee of $9.95 for clients who did not make at least one commission-generating trade in the month or who had a balance of assets across all accounts of less than $5,000.
When the news of this fee change broke, the very vocal dismay of the Questrade community of clients on a popular forum on RedFlagDeals.com caused Questrade to revisit the decision and modify the terms and conditions around the inactivity fee. Aside from substantially changing the structure of the inactivity fee, they also pushed back the date of the rollout of their inactivity fee to the beginning of October 2012.
A post on RedFlagDeals.com set in motion the official response and policy on inactivity fees for Questrade for the better part of the past eight years:
Unlike many of their Canadian online brokerage peers up to that point (and arguably since), Questrade had successfully built up a strong following and audience in various online investing communities and on social media. Because of its appeal as a lower-cost option for online investors, and the propensity of investor communities to provide "helpful" suggestions to one another regarding DIY investing products/services, Questrade often stood out as a natural counterpoint to most other online brokers at the time.
Although introducing inactivity fees at Questrade brought them into line with "the rest of the pack" of Canadian discount brokers at the time, the exercise of hearing out many online investing clients' concerns and responding with changes to Questrade's pricing was one of the more extraordinary moments in the history of the Canadian DIY investing community.
More than anything, it showed that as a service provider, Questrade was prepared to listen to their customers and respond with changes.
At the time, there were only two other online brokerages that didn't charge inactivity fees – Qtrade Investor and Virtual Brokers, both of whom eventually came around to launching these fees as well.
Over time, the quarterly inactivity fee at Questrade increased from $19.95 per quarter to $24.95 per quarter, and the requirement to maintain $5,000 as a minimum value of assets was reduced to $1,000.
Now, almost exactly eight years after it was launched, and even though a lot has changed about the online investing industry and commission pricing in Canada, Questrade is venturing forward with no inactivity fees. Other Canadian online brokerages, with the exception of Wealthsimple Trade, will now be forced to re-evaluate their stance on inactivity fees altogether, or at least the threshold minimums required to have them waived.
As a tactical move, heading into the coveted RSP season, Questrade is now able to claim to be one of the only Canadian online brokerages that does not charge inactivity fees with no other strings attached.
What is curious about the latest drop in inactivity fees at Questrade is that, as of the time of publication, there hasn't (yet) been much chatter online about this move – perhaps owing to the fact that there hasn't been too much in the way of formal communication about the change in pricing.
It is likely, however, that Questrade will be shining a spotlight on dropping the inactivity fee heading into the end of the year and that it will undoubtedly spark a conversation among DIY investors. Hopefully, said conversation will also encourage online brokerages in Canada to consider what they can do to lower the barriers for DIY investors to access markets and to take their time when learning the ropes without being penalized for "going slow."
Investor Education Month Activities Underway
In case you missed it, October is the official month for investor education awareness in Canada. This past week it was also World Investor Week, an initiative promoted by the International Organization of Securities Commissions, or IOSCO (yes, that last O is intentional). IOSCO is an international body that "brings together the world's securities regulators and is recognized as the global standard setter for the securities sector."
Now in its fourth iteration, World Investor Week was "conceived to raise awareness about the importance of investor education and protection. The project, organized and implemented by IOSCO's Committee 8 on Retail Investors (C8), consists of up to a week of outreach activities carried out by participating IOSCO member jurisdictions."
World Investor Week (WIW) Objectives are to disseminate key messages that further investor education, investor protection and financial literacy, and to foster learning opportunities for investors. https://t.co/Uxa11jQbqQ #WorldInvestorWeek #IOSCOWIW2020 pic.twitter.com/bwUx1d6EvN

— World Investor Week (@IOSCOWIW) October 6, 2020
A quick search of the hashtag #WorldInvestorWeek on Twitter illustrates the many international organizations that participated in last week's event. For the most part, the messages from securities exchanges and regulators around the world reinforced the messages around prudent investing strategies. To assist with getting their core messages out, IOSCO also prepared a list of key "investing basics" messages positioned around being a "smart investor."
Below are the 10 messages set out for World Investor Week 2020:
On the home front, there were a few Canadian organizations that did make an appearance in support of World Investor Week, with one of the more active ones being the Ontario Securities Commission's Investor Office via their "Get Smarter About Money" initiative.
Today is the first day of #WorldInvestorWeek! Follow these 7 smart tips to help you make better investment decisions and avoid fraud. https://t.co/Q4XvJW0ujk #WorldInvestorWeek #IOSCOWIW2020 pic.twitter.com/Bj0lwnbkWi

— GetSmarterAboutMoney (@smarter_money) October 5, 2020
Among Canadian discount brokerages, however, World Investor Week was largely invisible.
That said, when it comes to Investor Education Month more broadly, there was only one Canadian online brokerage that stood out: TD Direct Investing.
To their credit, TD Direct Investing has actually put together a comprehensive set of investor education activities in recognition of Investor Education Month – something that other online brokerages in Canada will want to take note of, especially if they are positioning themselves as serious about investor education. In fact, a quick look at the Twitter account for TD Direct Investing reveals that even in their description, investor education is the first thing they reference as being available.
While the spirit of promoting investor awareness and education is something all Canadian online brokerages would (likely) be on board with, it is noteworthy that only TD Direct Investing has compiled dedicated educational content for this specific month. In putting this together, TD Direct Investing has reinforced one of its strongest value offerings as an online broker that provides access to robust educational materials for DIY investors.
As many Canadian (and international) online brokerages wrestle with the reality that millions of new (or novice) investors have stepped into the world of DIY investing, it will be increasingly important for Canadian online brokers to provide resources to better inform these investors about the realities of investing online.
For the moment, TD Direct Investing has managed to take the lead among Canadian brokerages in tackling this – and given their depth of educational content, TDDI is well positioned to curate existing information that could apply to the current market uncertainty.
Looking at the social media accounts of their peers, it seems like most Canadian online brokers are taking a "wait and see" approach, or are too busy focusing on other areas to put investor education in the driver's seat, or are simply relegated to having to watch and learn.
Discount Brokerage Tweets of the Week
Discount Brokerage Tweets – Curated tweets by SparxTrading
From the Forums
HI(SA) School Musical
In this post, a Redditor ponders if the advice to keep all funds needed in the next five years in a HISA holds up when interest rates are so low. Commenters weigh in on if this course of action still seems wise.
(Half a) Million Dollar Baby
A would-be DIY investor turns to the forums in this post to find out what returns they might reasonably expect if they invest some of their money.
Into the Close
That's a (turkey) wrap on another eventful week. Sports fans were not disappointed by this past weekend featuring NBA championships and yet another nail-biting performance in the NFL (looking at you, Russell Wilson) – and Prime Day! Of course, there are plenty of less fun but anxiety-inducing days ahead, as the US presidential election looms large. Whether you're a spectator to the markets or thinking of playing the field this week, there's no doubt you'll have lots to watch.