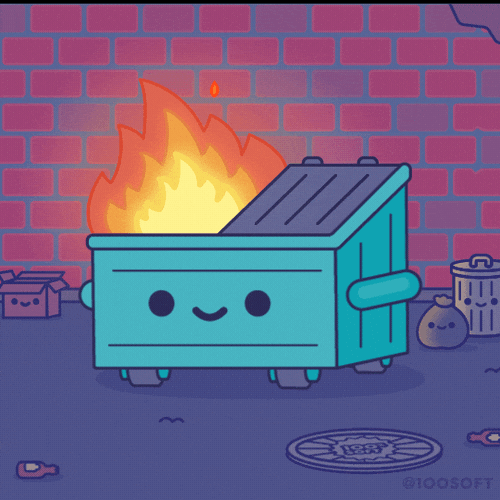 So, if things seem like they might have gone from bad to worse this past week, with non-stop coverage of the US election chaos, the good news is that the stock market happened to shrug it off. While there's a lot for everyday people to digest in terms of news flow, thankfully the online brokerage space offers up some good news to tune in to, especially for DIY investors.
In this edition of the Roundup, we check in on the latest deals and promotions activity to kick off October and highlight some early signs that suggest DIY investors are going to see even more offers from Canadian discount brokerages before the end of 2020. Next, we take a closer look at some trading metrics that reveal just how popular September 2020 was for trading, and we fish out some bonus news from Twitter chatter that is going to be very important to the online brokerage space in Canada in 2021. As always, we've got chatter from DIY investors on Twitter and the investor forums to close out on.  
Tricks or Treats? October Discount Brokerage Deals Activity Seems Tempting
If there's anything that 2020 has taught us to be aware of, it's pending change. The start of a new month is when we take the opportunity to check on the current slate of deals and promotions offered by Canadian discount brokerages to see what's changed and, more importantly, what DIY investors can look forward to in the weeks ahead.
Despite the many dour social, economic, and political headlines, the stock market has managed to stay remarkably buoyant. 2020 has been an unusual year for investor behaviour online, and likewise for the deals and promotions market. Since March of 2020, there has been a significant contraction in the number of offers and the number of online brokerages coming to market with compelling incentives to win over DIY investors.
At the beginning of this month, however, it looks like deals activity is coming back to life. Although there were no new deals to start the month, the small but encouraging development is that one of the current offers, which was set to expire at the end of this month, has been extended through to the end of November.
National Bank Direct Brokerage, which is currently one of three online brokerages offering a commission-free trade offer, has extended their 100 commission-free trades offer until the end of November. Regular watchers of the online brokerage promotion space recall that a few months ago, the only online brokerage in Canada with an advertised commission-free trade offer was Questrade. Late in the summer, however, HSBC InvestDirect jumped into the deal pool, followed shortly thereafter by National Bank Direct Brokerage.
The early pattern emerging from the restart to activity in the deals and promotions space is that smaller or less popular online brokerages are leading the charge to bring new offers to market. No big-five-bank-owned online brokerage has launched an offer (at the time of publication), but there is a strong likelihood that, over the next 60 to 90 days, things could ramp up dramatically for investor promotions. There is simply too much at stake heading into the rush for RRSP season, and online brokerages don't want to risk being left behind.
As such, it makes sense that the smaller players will be racing to get their offers out and advertised as soon as possible. When one of the larger brokerages in the space launches an offer, the typical response is that it generates a lot of interest and conversation.
There's little doubt that the next few months will see a contentious battle for attention among Canadian online brokerages, so every extra bit of exposure helps – especially when it comes to deals and promotions.
Another interesting trend so far in the restart to deals activity is the lack of cash-back offers. There are commission-free trade offers that have come to market – some with expiry dates of up to a year – however, the most popular kind of offer, the cash-back, hasn't made an appearance. There's certainly a strong likelihood that this is something that could change heading into the thick of the RRSP season race, but for now, investors interested in cash-back offerings for opening an online trading account will have to rely on referral offers.
Although deals activity is muted by historical standards, data from online brokerages in the US shows the pace of account opening has plateaued, signalling the need to restart promotional offers to keep momentum strong. Also, according to discussions with several online brokerages, there are already plans underway to launch offers in the very near future.
It's difficult to guess just how extreme the volatility predicted in the stock markets will be over the next several weeks, but it is likely that amateur and professional active traders alike will be looking to take advantage of the uncertainty. With their increased presence and activity fueling the conversation online about trading opportunities and online brokerage experience, and by virtue of the fact that this group of online investors is incredibly highly prized, it seems reasonable to expect that online brokerages will not be waiting on the sidelines for too long before coming into the market with some attractive offerings.
Investors and non-investors alike will be collectively on edge this month. Here's hoping that in the run-up to the US presidential election, Canadian discount brokerages offer up some positive changes in the form of compelling offers for investors to smile about.   
In Data We Trust: Interactive Brokers' September Metrics Reveal Heavy Trading
Despite the world having a sense of chaos at the moment, the steady marker of a new month in the form of trading metrics from Interactive Brokers helps to add a little bit of order back into things. This past week, the popular-with-active-investors online broker released their regular trading metrics for the month of September.
One of the great features of Interactive Brokers when it comes to reporting performance is their transparency and disclosure of trading activity stats.
Among the highlights from their most recent month's trading metrics was that client account growth remains very strong. Interactive Brokers grew the number of accounts they have to 981,000, which is 4% higher than the previous month and 47% higher than the same point last year. By implication, it means that October 2020 is likely the month that Interactive Brokers hits 1 million total accounts. Although the number of accounts pales by comparison to competitor firms (including Robinhood), the number of trades and the revenue per trade at Interactive Brokers is nothing to sneeze at.
Another interesting data point that jumped out from the Interactive Brokers press release on trading metrics was the volume of trading on their IBKR PRO platform. Recall that Interactive Brokers launched a zero-commission platform in late 2019 (IBKR Lite), which ultimately catalyzed other big online brokerages into following suit and triggered an avalanche of consolidation (e.g., Schwab acquired Ameritrade; Morgan Stanley bought E*Trade). The paid-commission version, IBKR PRO, reports its metrics.
In September, Interactive Brokers reported that there were 14.21 million trades placed on the IBKR PRO platform, with 8.12 million being buys and 6.09 million being sell orders. For context, the total number of trades in September was only slightly lower than in March (14.52 million) and June (15.07 million), a signal that September was a very busy month for traders working via the pro platform. Interestingly, even though the total volume was very high compared to the past several months (volume was higher 11.7% m/m), the size of orders in terms of number of shares purchased (2.6B shares) or sold (2.5B shares) was actually at the lowest point since February, a signal that traders are making smaller-sized trades.
The takeaway from these figures is that trading volumes in the US were very strong in September, a pattern that likely was true here in Canada, too. Interestingly, Interactive Brokers doesn't show many signs of slowing down in terms of account growth. With the prospect of even greater volatility and uncertainty in the lead-up to the election, it appears that will be a catalyst for more account growth at Interactive Brokers but more cautious trading for its clients.  
Interesting Chatter on Twitter
It's an understatement to say that there's a lot happening on Twitter these days, much of it dramatic and filled with vitriol. As with anything on social media, however, filtering through the noise can provide some interesting results.
First, this past week Questrade celebrated their 21st anniversary as an online brokerage in Canada. They have had a storied journey but today enjoy the position as one of the most popular online brokers in Canada, through a combination of ultra-competitive pricing, savvy operations, and clever marketing.
On this day in 1999, we started Questrade to provide you with better, simpler and more affordable ways to become financially successful and secure.

Today, we're honoured to be 🇨🇦's fastest growing online brokerage, with over 20 years of helping you achieve financial independence pic.twitter.com/2hF3tbfb89

— Questrade (@Questrade) October 1, 2020
Another very big piece of news is that online brokerage Tastyworks telegraphed more information about their plans to launch in Canada and, most importantly, provided some sense of timing and which account types they will be making available (or hope to) at launch. In a tweet from Tastytrade Co-CEO and President Kristi Ross, the plan to come to Canada was confirmed, with the anticipated arrival date pegged at Q1 (which we assume to mean early 2021).
This throws yet another log on the fire for zero-commission trading to become a greater reality as Tastyworks – the online brokerage – offers zero-commission trading in the US for stock trades and ultra-low pricing for options. Whether the pricing will remain similar to the US operations is unclear. However, what is clear is that in addition to Tastyworks potentially coming to market here in Canada, there are some important changes slated for CI Direct Investing and CG Direct (and potentially E*Trade) that will increase the level of competition among brokerages.
With a dynamic US online brokerage setting its sights on Canada, the incumbent online brokerages are going to have to get ready to move faster and with more exciting features in 2021.
Discount Brokerage Tweets of the Week
Discount Brokerage Tweets – Curated tweets by SparxTrading
From the Forums
Take the Bull by the Horns?
DIY investors weigh in on whether or not to hold onto a stock that's currently on hard times. Some forum users laud this as a once-in-a-lifetime opportunity, while others are less certain in this post.
(Re)New and Old
A Redditor turns to the forums in this post for advice on which renewable-energy ETFs others are investing in.
Into the Close
On the plus side, October is Investor Education Month, and there's a pretty good chance that investors of all stripes will be subject to some kind of lesson-learning. For all of the perils that misinformation has laid bare, it's probably wise to check out some of the many investor-education activities planned, starting with this list from the Ontario Securities Commission. Alternatively, there's always one more thing on the list of things that you never saw coming in 2020: the latest TikTok craze, for 1977's "Dreams" by Fleetwood Mac.
– 16m TikTok views
– 2000% increase in streams of Fleetwood Mac's 'Dreams'
– Nathon Apodaca has received $10k+ in donations from fans
– Accidentally created the coolest Ocean Spray advert ever

So many parties have benefitted. pic.twitter.com/jgruxuN2Aa

— Paris (@ParisaParmar) October 1, 2020