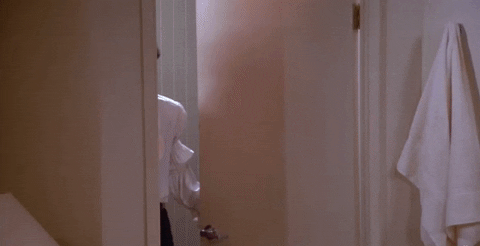 Fall is finally here. Along with the changing colours of the leaves, it's also a time that the fashion industry looks to shine. Much like fashion, investors are also interested in what's du jour. Trendspotting is a big feature in both fashion and investing and it seems that knowing where to spot the trends is equally challenging.
In this week's edition of the Roundup, we take a look at where investors are turning to in person for their dose of trendspotting, especially given the upcoming turbulent market forecast. From there, we take another look at the double-edged sword of social media and its impact on online brokerages, with one bank-owned online brokerage being called out by a fairly influential Twitter user. To add to the social media content, we'll dish out more tweets of the week as well as comments from DIY investor forums to cap things off.
Investor Conferences: Getting Together to Chat About Investing
Hindsight is 20/20, but ironically it is 2020 that a lot of investors are looking to with uncertainty. With the fall season now here, it means that the new year is just around the corner and given how stock markets have behaved this year, it's no surprise that investors are more anxious than ever to get some perspective on how to navigate the current and upcoming market forces.
One of the ways to do so is by learning from market "experts" and analysts on where to find trading opportunities amidst the headline noise. This past weekend, both Toronto and Vancouver played host to two investor-focused conferences that provided insights to consider heading into 2020 and beyond.
In Toronto, the annual edition of the MoneyShow took place, and, as with previous editions of the show, featured a solid lineup of well-known personal finance names, including Rob Carrick from the Globe and Mail, Peter Hodson of Canadian Money Saver and 5i Research, and Benj Gallendar of Contra the Heard, to name a few. There were also some well-known stock and options trading personalities from the US speaking at the show, such as Tom Sosnoff, founder and CEO of tastytrade, and frequent CNBC personality Jon Najarian.
@smallcappower is back for day 2 of the @MoneyShows #toronto , Canada's largest investor education conference. pic.twitter.com/WSSKgxzIqx

— Vasudha Sharma (@VasudhaJourno) September 21, 2019
Often a reflection of the sentiment among retail investors, this year's MoneyShow featured a couple of core themes.  One of the more prominent themes was ETF investing. With the gold and silver sponsors of the show being big names in the ETF space, as well as a number of speakers focusing specifically on ETF investing, this was clearly an important topic and reason to attend the show.
Another interesting theme was cannabis investing. In spite of recent volatility and pullbacks in investor interest, there were a number of publicly-traded cannabis firms in attendance, as well as a special investing panel on the topic.
Being a central gathering place for retail investors, it was also interesting to observe which online brokerages appeared as exhibitors. An interesting combination of bank-owned online brokerages, BMO InvestorLine and National Bank Direct Brokerage, were part of the exhibitor list. RBC's digital advice (aka roboadvisor) InvestEase was also featured prominently as a sponsor of this year's MoneyShow.
Day two at the Toronto MoneyShow. Inspired and Empowered to have Canadians Invest Smarter @Silvio_Stroescu pic.twitter.com/FNXxKChkH6

— Henry Dong (@henrydong888) September 21, 2019
Earlier this month, several online brokerages were also sponsors of the Options Education Day in Toronto – a recurring set of events that focus on educating DIY investors on options trading.
Thank you all for attending the Options Education Day in Toronto last Saturday! This educational event wouldn't be a success without our partner, the OIC, and our sponsors! pic.twitter.com/MfY0hYYPCy

— Montréal Exchange (@MtlExchange) September 18, 2019
Across the country, the weather wasn't nearly as nice for the third edition of the Extraordinary Future conference in Vancouver. In contrast to the show in Toronto, the tone and focus for Extraordinary Future were decidedly forward-looking.
Among the big ideas being batted around at this two-day show (the second day of which is currently underway as of the publishing of the Roundup) were biohacking, cannabis and technology, digitization of healthcare, eSports and many more frontier-industry topics. While some of these topics, such as eSports and plant-based foods, are very much in the spotlight, the organizers of this show were very much intent on creating a platform for ideas that are on the cusp of becoming commercially viable.
#DYK : over 450 million people will tune in to watch e-sports? Our panel is uncovering the mystery behind this growing market and why you should consider investing! #esportsfi #eSports #XFuture19 #Investment pic.twitter.com/moWfN6Yy3y

— Cambridge House (@Cambridge) September 22, 2019
For that reason, both risk and reward profiles for this year's show would pull in slightly different crowds than at the Moneyshow. Nonetheless, it was interesting to observe that unlike the show in Toronto, in Vancouver, there was not an online brokerage to be seen exhibiting at this year's show (or in previous years).
It is the absence of online brokerages at a show like Extraordinary Future, which is perhaps telling of where the focus is for the industry as a whole.
Pragmatically, it pays to follow the money – and with so many Canadian investors buying into ETFs, certainly the crowds and lineup of speakers reflect the interest to which online brokerages would like to be proximal. It also doesn't hurt that the conference takes place in Toronto. That said, the stories that get investors excited are the ones that would be covered at a show like Extraordinary Future. For an industry that is now starved for engaging content ideas as well as how to connect with audiences beyond their traditional cohort of older investors, it is somewhat of a mystery to see them absent at a show like this (fun fact, there is now an egaming ETF).
For Canadian online brokerages to truly be seen as innovative, however, they have to be doing 'innovative things'.
Enhancing platforms and features are one way to do this, but being present at, or even participating in forums where the next big ideas are being hatched, seems to make far more sense to earn the title of 'innovative online brokerage'.
Building trust and earning the reputation of being innovative implies, almost by definition, doing things differently. We're keenly watching to see which brokerage (or brokerages) will be the first to do so.
Friction on Twitter: Scotia iTRADE in the Hotseat
It seems almost trite to have to say so, but it pays to remember that people are invested in their money and not just investing their money.
For most DIY investors, earning enough to invest and then putting that money to work in assets like equities means having to come to grips with the prospects of losses in the market. One of the places that DIY investors are not expecting to incur losses, however, is with their online brokerage.
For any regular reader of the Weekly Roundup's 'Discount Brokerage Tweets of the Week' section, there are, however, countless examples of outages or system disruptions resulting in missed opportunities or even being blamed as the 'cause' of losses. Occasionally, we've even witnessed investors flagging margin calls being triggered 'unfairly' on social media.
One thing that we have rarely, if ever, witnessed is something like the tweet posted by the Twitter account of Investor Relations Vancouver:
Why this sticks out as unusual, is that it is coming from a Twitter handle of a company (not just an individual investor) that is directly advising its more than 27K followers (and of course anyone who will listen) to avoid using Scotia iTRADE because of mishandled trades.
The direct nature of the message and the distribution of it both combine for a very sticky public conversation that may unfold. Just last week, Questrade was ensnared in a very public customer service moment when they were called out in a Reddit post for language in their security guarantee that made it less than ideal for coverage. Questrade quickly contained and remedied what was a rather rapid and large discussion.
So, while the incident that Questrade encountered was different in several respects from the one that Scotia iTRADE now finds itself in, there are nonetheless some similarities. Having to address client service issues in the public eye is part of the reality of being an online business in 2019, and certainly how this unfolds is something for all investors, clients, and competitors to see.
Historically Scotia iTRADE's Twitter channel has been fairly responsive in fielding concerns or questions by clients. A scroll through the recent tweets directed at the iTRADE Twitter channel reveals that, as of August, response times there have gone down compared to historical norms.
Finally, as an interesting juxtaposition, a few weeks ago Scotia iTRADE held a session geared towards recruiting social media influencers to answer questions about investing, and to share their experiences with Scotia iTRADE. In this case, there is clearly an influential voice on social media speaking up about their experience and, like many observers, we are certainly curious to see what transpires.
Discount Brokerage Tweets of the Week
Discount
Brokerage Tweets – Curated tweets by SparxTrading
From the Forums
Freshly Minted
A young Redditor just started earning a steady income and is looking to learn about DIY investing. Read through helpful suggestions from the forum here.
Divided by Dividends
DIY investors got into a heated discussion over a video that asserts that the growth of dividends is not necessarily an indicator of good stock. Read the full Reddit debate here.
Into the Close
That's a wrap on another edition of the Roundup. There's no mistaking it, there are definitely bears lurking about in chatter about the markets, even though the indices are pushing new highs. Certainly being pushed to new heights is what's making some bears cranky. Nonetheless, with October just around the corner, new highs in spitting distance and the bearish sentiment being tested, if there's one thing you can bet on, it's turbulence.