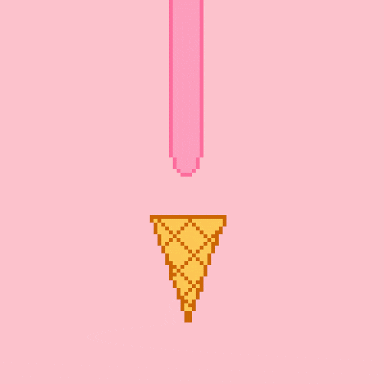 One of the best parts of summer happens to be ice cream. Of course, just because the season is behind us, it doesn't mean that we can't enjoy a good scoop – or in this case, a couple of incredible scoops – of online brokerage news that are sure to put just as big of a smile on the faces of DIY investors as the frozen treat would.
In this edition of the Roundup, we dish out two incredible stories about pricing changes. The first is a game-changing announcement south of the Border that is sure to make waves in the industry here in Canada. And if those waves weren't enough, we dive into the news that is going to also make a major splash with DIY investors and other discount brokerages here in Canada, as the first big shift in pricing from a bank-owned online brokerage in several years is coming. Not to be glossed over, we've also included a healthy portion of treats from Twitter and the DIY investor forums.
Z-Day is Here: Interactive Brokers Offers Unlimited Commission-Free Trades
After the meteoric rise in popularity of US online brokerage Robinhood and their zero-commission trading fee model, the online brokerage industry as a whole knew it would be only a matter of time until they had to decide to follow suit.
When Robinhood was first launched in 2014, it's fair to say there was a substantial level of skepticism that zero-commission trading would ever take flight, let alone be profitable. Yet, year after year, momentum behind the zero-commission brokerage grew, attracting major investors (such as Sequoia, Google's venture capital fund Capital G, and others), achieving a USD $7B valuation and earning numerous awards for design and user experience. Beyond just the product or platform, it turns out that Robinhood also appealed heavily to the next generation of online investors: millennials.
Fast forward to last week, and any skepticism about the viability of the business model has been put to rest by a firm that few predicted would become the first of the major online brokerages in the US market to also take trading commissions to zero.
Interactive Brokers, already one of the lowest-cost online brokerages in the US (and internationally), announced last week that they would be rolling out a new option of their online brokerage service known as IBKR Lite which will provide online investors commission-free trading on all US equities and ETFs. The existing service provided by Interactive Brokers (whose ticker symbol is IBKR) will be rebranded to IBKR Pro and will retain the existing pricing and feature set.
At the heart of the new IBKR Lite is how and where an order for an equity or ETF trade gets routed. Rather than go through Interactive Brokers' proprietary order routing algorithm, known as the IB SmartRouting system, orders for equities placed through IBKR Lite will be sold to market makers (aka high-frequency traders) who will be able to take advantage of minuscule variations in pricing that can then be turned into profits.
Often snubbed by Interactive Brokers' founder and CEO, Thomas Peterffy, selling client order flow or trading against clients was touted as contrary to the core of Interactive Brokers – who has always sought to offer clients the best execution price for trades.
Interestingly, it was just over a year ago that they opted to become the first company to be listed on IEX, the US stock exchange founded by Brad Katsuyama – of Flash Boys fame – largely because there was strong overlap in organizational values. Just a few days prior to the announcement that Interactive Brokers would be launching IBKR Lite, however, Interactive Brokers announced that they would be delisting from IEX and moving back to NASDAQ, a fascinating turn of events in its own right.
Against the backdrop of the launch of IBKR Lite, something that is almost antithetical to the IEX mission, the continued presence of Interactive Brokers on that exchange seems to now be irreconcilable. Further, with the exit of Interactive Brokers, IEX is also exiting the listings business altogether and will not be seeking at this time to list publicly traded companies on the exchange.
So – why the about-face for Interactive Brokers?
Ever the entrepreneurial organization, Interactive Brokers is agile enough to see what the market is asking for and be able to mobilize to deliver. The past two to three years have seen a number of innovative services added to the Interactive Brokers ecosystem, that have sought to deepen the relationship (and share of wallet) Interactive Brokers has in its clients' financial lives.
Ultimately, the move to zero commission fees appears to be a 'why not' moment at Interactive Brokers – if the market is showing that there are investors who are willing to forsake the best execution price for a trade-in order to save on the commission up front, then Interactive Brokers is simply leaving money on the table by not doing this.
For many years, their primary discount brokerage competitors (for example, TD Ameritrade) have been selling order flow and generating significant revenues from doing so. A snapshot from the FY18 report for TD Ameritrade shown below illustrates the growth in revenue derived from order routing and clearly shows just how lucrative this has been for them. From FY17 to FY18, for example, the revenue from this source grew 43% to USD $458 million.
And, in FY19, revenue from order routing has contributed to 32% (USD $365 million) of the trading revenues earned by Ameritrade.
While the information is publicly available, what appears to be different about the approach Interactive Brokers is taking compared to that of their peers is that they are being very transparent about the fact that users of IBKR Lite are getting commission-free trades because they are giving up (or trading away) best execution price. Even zero-commission trading firm Robinhood isn't as clear as they could be in stressing this to potential clients.
For other online brokerages who both charge commissions for trades AND make money from routing orders, the new launch by Interactive Brokers is highly problematic.
Competing online brokerages will now be forced to answer the question of the real value of order execution, as well as the value of the other features that define a client experience, whether that be great user experience, an amazing mobile app, education, charting, support, access to research, or some other feature.
While the reaction of stock prices of the online brokerages to the news was generally negative, there are clearly some online brokerages that were more negatively impacted than others. TD Ameritrade, who derived 36% of its revenues in FY18 from trading commissions and order execution, for example, was down 6% on the news while Schwab fell only 2% – a sign that the latter is less reliant on trading commission revenues than the former.
Despite the announcement, the online brokerages in the US have undoubtedly prepared a playbook for this scenario. They may not have known exactly when this "Z-day" would come but in conference calls over the past year, the spectre of zero commission trading has been raised and addressed with the general response being along the lines of "we can handle it".
Earlier this year, Peterffy hinted at something big happening at Interactive Brokers in the latter stretch of the year. While we thought that the sports betting platform might have been it, clearly the market-disrupting thing Peterffy was referencing was the deployment of this zero-commission option. Evidently, Interactive Brokers has seen the writing on the wall when it comes to mass market appetite for commission fees on trades, and what consumers are willing to trade away for those prized zero-commission rates.
For the moment, the zero-commission fee offering of IBKR Lite is restricted to the US. Canadian discount brokerages, therefore, have a bit more breathing room to figure out their game plan if and when a major player here decides to offer up full commission-free trading here.
Already offered (with some restrictions) here by Wealthsimple Trade, this feels a bit like déjà vu with Robinhood.
Canadian online brokerages are generally slower to innovate than their US counterparts – and the skepticism on the street around Wealthsimple Trade still permeates. For that reason, it is unlikely that a larger online brokerage in Canada is going to move to full zero commission trading until they absolutely have to.
For the foreseeable future, the battleground among Canadian brokerages will clearly be in other value offerings – like account integration, ease of access (and stability!), of platforms (including mobile), and user experience to name a few. Like their US counterparts, Canadian discount brokerages had better be prepared to clearly explain to DIY investors what benefits there are to be paying for trading commissions.
If Canadian brokerages ignore or downplay the accelerating trend towards zero-commissions, however, they will ironically have to pay a hefty inactivity fee for that.
At National Bank Direct Brokerage, It Pays to be Young, Stay Active and Be Connected
Were it not for the news out of the US online brokerage market this past week, the big news story would have been in the Canadian discount brokerage market, when it broke that National Bank Direct Brokerage is getting to shake up their commission pricing and making a very aggressive play to go after young (aka millennial) investors as well as the active trader segment.
In a mention in the French language publication La Presse, National Bank Direct Brokerage's President Claude-Frédéric Robert was quoted as saying that National Bank Direct Brokerage is getting set to roll out a new pricing program for investors aged 18 to 30, that offers up a generous 10 commission-free trades per year and a decreased commission pricing tier of $4.95 per trade. Added to that, there are no account minimums required or inactivity fees to be charged.
For very active traders – those making more than 100 trades every three months – the news is also great – a jaw-dropping $0.95 pricing for trades.
And finally, individuals who have an account with National Bank will benefit from that relationship by getting standard commission rates of $6.95 per trade instead of $9.95.
So, as referenced above, the trend towards zero commission trading is finding its way to Canadian discount brokerages and has shown up yet again at National Bank Direct Brokerage, which already offers up commission-free ETF trading on all ETFs (with a caveat of a minimum purchase/sale amount required to qualify for the commission-free status).
This latest move by NBDB is a salvo at both their bank-owned online brokerage peers – in particular, Desjardins Online Brokerage – and the low commission leader in Canada, Questrade. Offering up 10 commission-free trades per year is unheard of in the marketplace today, so that alone will generate buzz among the younger investor crowd, who are especially keen on passive investing. And, active traders are sure to be kicking the tires with sub $1 trading commissions.
While services like Wealthsimple Trade offer unlimited commission-free trading, there are still a number of restrictions in place on the kinds of markets (e.g. Canadian Securities Exchange or TSX-Venture listed securities) investors can access as well as that whole forced currency conversion thing to trade US-listed securities. Neither Wealthsimple Trade nor Questrade are bank-owned online brokerages, so there is not the reputational security or the integrated convenience factor of managing multiple financial products in one place (yet).
While we are awaiting more details on the pricing plan, clearly it pays to be a young investor in 2019.
With respect to younger investors, the calculus here is interesting for National Bank Direct Brokerage. Young investors don't have the kind of investible assets (yet) that make them attractive prospective clients. What is likely the case is that NBDB is hoping to generate enough traction with and provide sufficient incentive to younger investors so that they stick around with NBDB, especially as they start working/earning more and begin inheriting wealth from older generations.
To say this is interesting is really putting it mildly.
The test being played out in real time is whether bank-owned brokerages like NBDB can edge out peer bank-owned firms before they act to match or beat the offer and before newer players figure out how to offer more bank-like services (e.g. higher interest on idle cash).
For millennial and younger investors, NBDB has got it right, insofar as pricing is clearly a pain point. That said, they are in for a tough fight when it comes to user experience on digital platforms, such as mobile, where those prized millennial and younger investors are going to be spending most of their time. The mobile experience for National Bank Direct Brokerage is something that will be crucial to their success perhaps as much as if not more so than the price of commissions.
Whether it's Netflix, Skip the Dishes, Uber or some other subscription or fee for service offering, paying the money for things isn't the issue so much as the ease with which the experience takes place is. If it feels hard to do, the price is already too high.
Once the pricing rolls out officially in October, NBDB will be poised to make a splash about it and their bank-owned peers will have to take a serious look at both their 'millennial engagement' strategy and active investor offering when it comes to pricing.
It's never been a better time for younger investors to be DIY investors. With discounted (now free) commissions, waivers of account minimums and inactivity fees, Canadian online brokerages are clearly competing for investors who may not have lots of capital now but with whom important relationships need to be built. One crucial thing for brokerages to keep in mind though is not only what it will take to win the interest of these new investors, but also to keep it.
Discount Brokerage Tweets of the Week
Discount Brokerage Tweets – Curated tweets by SparxTrading
From the Forums
Short Changed by a Long Transfer
Worried about a recently transferred account that seems to be missing funds, a DIY investor on Reddit vents about Questrade. Read the full conversation and the response from the online brokerage here.
Dazed and Confused
Puzzled after a debate that started over a family dinner, one DIY investor asks fellow Redditors to clarify whether an RRSP or a TFSA is the better option for saving and investing. Read the full discussion here.
Into the Close
Snow getting dumped on Calgary in September is sort of crazy, but not out of the realm of possibility. It is, by comparison, a far saner development than what just got dumped on all of the other online brokerages this past week. The avalanche of pricing news that is sure to follow in October and November from the online brokerages in Canada and the US is likely to make the Calgary snowfall in September seem like cupcake frosting. We started with dessert and ended with it too – something tells me this is a particularly sweet time for Canadian DIY investors.