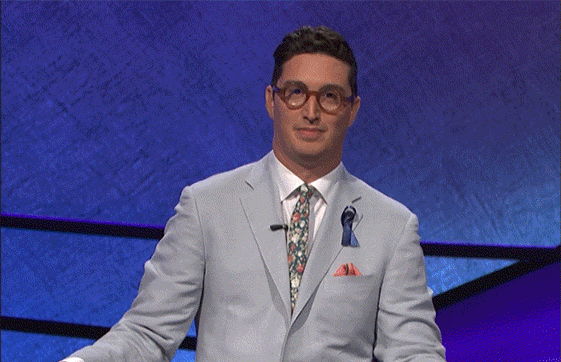 When it comes to summer, some people like soft serve and others like their serves to be anything but soft. Ironically, the world of professional sports is just one of the places we've found online brokerages wandering into, and certainly not the only place where they're trying to get into the winner's circle.
In this edition of the Roundup, we look at one online brokerage's clever gambit that bettors may want to try their luck at stock trading. From there, we review yet another Canadian discount brokerage that managed to find its way into the media spotlight this month, conveniently ahead of a major feature launch. As always, we've served up some sizzling sound bites from DIY investors on Twitter and in the investor forums.
Bettor Safe Than Sorry
Of the many metrics that makes Interactive Brokers stand out relative to its peer firms in the U.S. online brokerage space, one in particular emerges: account growth. Despite the bumps in the market over the past decade, Interactive Brokers has managed to consistently grow its number of net new clients month after month, quarter after quarter, and year after year. It's a streak that could put a Jeopardy champ like Ken Jennings or James Holzhauer to shame. Like all good things, however, the streak may not last forever, something founder of Interactive Brokers, Thomas Peterffy, telegraphed in the most recent earnings call.
In a strange twist of irony, however, the latest move by Interactive Brokers seems to be inspired somewhat by the same source of success as Holzhauer. As it turns out, Holzhauer is a professional gambler and applied the principles of betting to fundamentally change how Jeopardy has been traditionally played since, well, forever.
Earlier this month, Interactive Brokers announced a rather novel approach to attracting the kind of client that would fit their traditional mold, the speculative investor, by launching a new promotion linked to sports betting. Yes, that's not a misprint.
As part of a new campaign labelled "bet, learn, win" Interactive Brokers is putting up to $1,000 in commission credits on the line for individuals who sign up for, and place bets on, Interactive Brokers' new virtual sports betting platform. Again, not a misprint.
The cap on the number of individuals eligible to participate: 2.2 million. Which means that Interactive Brokers is embarking on a massive lead capture program that could help uncover a material number of prospective clients for the online brokerage side of the firm.
Peterffy and Interactive Brokers have spent a lot of time and resources expanding out their financial services ecosystem. Even so, at the heart of their story, they understand active traders, and if there's one thing that many professional active traders like to do in addition to speculating on markets, it is to bet. On anything. So, it is a calculated venture that individuals who maybe have not yet traded in markets would give it a go after mastering a profitable winning strategy on Interactive Brokers' sports betting platform. Also, what's the downside for clients of other online brokerages who might want to give the new virtual platform a go?
Whatever winners win, they get to apply to an Interactive Brokers account in the form of commission credits, up to a maximum of $1,000. The conditions on this promotion are equally interesting. First, while open to just about anyone anywhere (save for a few locations around the world), individuals who are clients of Interactive Brokers prior to June 30th aren't eligible to apply those winnings for commission credits. This is clearly, then, a play to attract new clients into the Interactive Brokers ecosystem. Next, if you wipe out your virtual sports betting account, you can't create a new one. So, unlike a lot of other trading simulators, there is no "insert more coins to continue" feature here.
Attracting new clients through the use of stock market simulators is nothing new – in fact just this past week, National Bank Direct Brokerage's "Biggest Winner" competition in conjunction with Horizons ETFs just wrapped up.
What stands out as remarkable in this case is that Interactive Brokers is: 1. Offering up a promotional offer for commission credits and 2. Directly associating investing/trading with gambling/betting.
In terms of the former, seeing a firm like Interactive Brokers turn to commission credit incentive offers/promotions to attract new clients is a signal that the firm is going to now have to spend more in order to attract new clients to the firm.
Perhaps most interesting, however, is the unequivocal association of investing with gambling. If there has been any kind of taboo in the "marketing" world of investing, it's to steer clear of any association of investing or trading with gambling. And, in this promotion, it is precisely the activity of gambling that serves as the gateway to trading. The implied message: if you're really good at gambling, you're probably good at trading too.
Canadians over the age of 21 who are not already Interactive Brokers clients are eligible to sign up and participate. We even spotted a 604 area code (Vancouver) on the help line numbers, to boot.
No stranger to taking calculated risks, it seems that Interactive Brokers has definitely stacked the odds for success (in the form of attracting new customers) in their favour. As Jeopardy champion Holzhauer would no doubt endorse, approaching the game from a different angle and being willing to make some big bets is one way to get to the winner's circle.
Wealthsimple Trade in the Spotlight Ahead of TFSA Launch
Two points a trend does not make, but it's certainly enough to get our curiosity piqued. As we reported on last week, BMO InvestorLine was in the spotlight in the Financial Post, a major financial publication, showcasing the upcoming launch of their new website. Also in the news that week was another online brokerage that is on the minds of many investors (and online brokerages) because of their rock-bottom online trading commissions.
Wealthsimple Trade, the newest online brokerage to step onto the Canadian DIY investing field, was featured in an article (for subscribers only) in the Globe and Mail by Canadian discount brokerage industry expert Rob Carrick.
Unlike the Financial Post coverage piece on BMO InvestorLine, Carrick's article provided an overview of the newcomer brand, highlighting how it stacks up compared to other Canadian discount brokerages, and what features Wealthsimple Trade currently offers. Also interesting about Carrick's feature is the reference to the latest J.D. Power & Associates Investor Satisfaction survey comments about vulnerability of the traditional online brokerages to losing millennial clients – especially because of mobile app experience, an area in which Wealthsimple excels relative to many existing brokerages.
One of the interesting things about Wealthsimple Trade is that as of the writing of the Globe and Mail article and this post in the Roundup, registered accounts (like RRSPs and TFSAs) are not fully available. That said, there was chatter on Reddit, as well as an interesting note on the Wealthsimple Trade help page, that indicates that TFSAs are already being rolled out to select clients and that TFSAs will be on track to be fully available at some point in August. RRSPs are still TBD.
For all the features that currently don't exist at Wealthsimple Trade, the lack of registered accounts is something that has likely held many DIY investors from taking a serious look at the new online broker. That, and a lack of awareness/trust that usually accompanies the new kid on the block.
Nonetheless, they are on the scoreboard, so to speak, with 25,000 client accounts and have a tactical advantage with their user experience on mobile. Millennial investors may not care so much about "historical reputation" as they would about "engaging experiences."
So, whether it is a coincidence or just great timing, talking about Wealthsimple Trade just ahead of a big feature roll-out is fortuitous. The fact that discussion about this feature showed up on Reddit, a digital channel where Canadian millennials interested in personal finance invariably end up, is a positive signal this feature will be a hit with the target demographic. Of course, with the Globe and Mail also on top of this new player, it seems like older investors will soon catch on to what the cool kids are up to as well.
Discount Brokerage Tweets of the Week
Discount Brokerage Tweets – Curated tweets by SparxTrading
From the Forums
Is Like, 30 Too Old?
These thirty-somethings are contemplating whether or not it's too late to start an RRSP. Like most individuals, they want to know as much as possible before making such a crucial decision. Click here to see what others have to say.
Ruh- Ruh- Recession?
The yield curve has been inverted for over 30 days now, and this has many people contemplating what precautionary steps to take (if any). For more bearish thoughts, check out this Reddit thread filled with bruised bruins.
Into the Close
That's a wrap on another week's worth of action. In spite of the vitriol and political turmoil in the U.S., stock markets powered higher, proving that a steady (invisible) hand continues to steer the ship. Of course, with summer heating up, it's hard to tell if it's just the heat or if investors on the sidelines are starting to feel the heat of a little FOMO set in. Regardless, if you're looking for a bit of shade this summer, apparently that's going to be easy to find. Stay hydrated & have a profitable week!