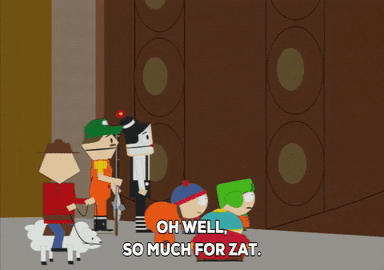 The deal that everyone has been talking about finally transpired. Of course, the Kawhi trade isn't the only deal getting attention this past week, as a pair of Canadian discount brokers decided to also step back onto the court with some promotional efforts of their own. So much for a lazy, hazy July.
In this week's roundup, we lead off with updates on the latest deals and promotions activity and why this is a bullish signal for DIY investors now and heading into the latter part of the year. From there, we take a look at how one bank-owned online brokerage is shifting digital gears and taking their online marketing game to the next level ahead of a big web refresh. As always, we'll dish up a healthy serving of chatter from DIY investors on Twitter and in the forums.
Guess Who's Back
After what seemed to be a lull in June, the lazy days of summer in the discount brokerage deals section are officially done. Just a few days into the new month and the summer season, and the deals section has seen activity level pick up with one new offer come to market, as well as the extension of a transfer offer that stirred excitement earlier this year.
The first deal to cross our radar came from an unlikely source – HSBC InvestDirect. As a bank-owned online brokerage that typically doesn't get a lot of spotlight, the launch of a summer offer is both unexpected and excellent timing.
The offer itself is a commission-free trading offer which gives investors up to 30 commission-free trades to use over the span of 60 days. There are no required deposit minimums to qualify for this offer, so in that regard, it's definitely appealing to individuals who might not otherwise qualify for the other offers currently available which have higher deposit requirements.
While the value of the offer is somewhat limited, the timing of the launch of this offer is very much on target. With a pull back in offers by other online brokerages, HSBC InvestDirect gets a bigger portion of the deals spotlight and does so at a big discount to other points in the year when they might have to go to market with a much pricier option (such as a cash back offer).
The other competitors in the commission-free trade space right now consist of Questrade, Desjardins Online Brokerage and CIBC Investor's Edge. Only the latter firm has a comparable set of terms as HSBC InvestDirect with regards to deposit requirements, however, the CIBC offer is slated to expire at the end of July, which would leave HSBC InvestDirect as the only bank-owned brokerage with a commission-free trading offer.
Another interesting observation about this promotion is that it is being positioned cleverly as 60 days of commission-free trading, which in one interpretation, suggests 60 days of unlimited trading commissions (which is definitely not the case). Although subtle, it is a unique way of making the offer seem more appealing that it otherwise would if it simply stated the number of trades.
If nothing else, the extra attention that the current promotion will give to HSBC InvestDirect will help them become better known to DIY investors.
The other big deals development this month (so far) has been the extension of the Questrade transfer fee coverage offer.
As we have reported on earlier in the year, this offer is by far the best value offer for DIY investors with less than the usual minimum deposit requirement of $15K to $25K who are looking to transfer accounts.
Interestingly, over the past year and in particular over the past several months, the transfer fee promotion area has seen increasing competitive activity. Questrade's offer aside, we've observed both the increase in the amount that brokerages are prepared to cover in terms of transfer fees (now with two brokerages offering up to $200 as opposed to the previous standard range of $125 to $150) and the decrease in the minimum deposit amounts required to qualify for this offer (3 brokerages have now lowered their minimum deposit requirement to $15K).
For DIY investors, the latest two moves are a good signal of the health of the competitive online brokerage market and are a positive indicator of things to come. With stock markets pushing new all-time highs, there's a reasonable chance that more investors currently on the sidelines will be pulled into the markets, meaning it's likely they'll be looking to open a new account or start putting capital to work. Lucky for them, there's at least one more brokerage ready willing to offer an incentive to sweeten the deal.
Banking on Buzz: BMO InvestorLine Previews New Web Platform
If there's one thing that online brokerage rankings offer Canadian discount brokerages, it's more time in the spotlight. Not everyone makes it into the winners circle, however, and what is interesting to take note of is how those who don't make the top of the podium still manage to make headlines. In the case of Qtrade Investor, the reaction was fairly swift, as they published a news release shortly after the announcement of the latest MoneySense rankings in which they highlighted their strong position as a top online brokerage (even though they didn't land the #1 spot per se).
Another online brokerage which is typically also very savvy at managing the marketing around the rankings is BMO InvestorLine. This go-around, however, instead of positioning themselves as a top bank-owned online brokerage as part of the rankings, they elected to get people talking about their services with a profile of their new platform in an interview with the Financial Post. 
Unlike a traditional news story, however, the latest profile of BMO InvestorLine had components that included the familiar format of a written story as well as promotion on social media and, a new twist, video of the interview with the president of BMO InvestorLine on YouTube.
Having covered numerous website redevelopments and relaunches from online brokerages over the past several years, it wasn't so much that there is a new website coming – which in and of itself, is worth talking about, given the associated technical and user experience challenges. Instead, it was the way in which the roll-out of the new website is being telegraphed.
This new omnichannel approach to spreading the message about an upcoming feature release signals a shift in the way online brokerages are likely to develop and talk about innovative improvements.
First, for an online brokerage to telegraph the launch of a new website this far in advance is unusual, although not unheard of. With RBC Direct Investing's launch of their new interface, for example, there were early test versions to ensure that things went smoothly, and news of the upcoming change was sent to clients well in advance to let them know. Unlike independent brokerages, for bank-owned brokerages, continuity between the banking brand and the online investing brand experience (including what it feels like to switch between the two) is important to consider (and to get right).
InvestorLine is revamping its online investing experience with a focus on three C's: Customer, Clarity and Control. Find out how @Silvio_Stroescu is leading this evolution in a recent interview with the @FinancialPost: #InvestSmart

— BMO (@BMO) July 4, 2019
Another interesting facet of this story is that the Financial Post was given a "behind the curtain" view of the nerve centre of the InvestorLine development hub. In that way, readers of the story – some of whom might be InvestorLine clients (and probably a few competitors) are given a sense of how the team operates and what the brand is doing to keep up with trends – and in some cases even get ahead of them.
As we have identified in the annual look back and look ahead article, one of the most important indicators consumers are likely to gauge an online service by is how "innovative" they are – i.e. how prepared for change are they? And how quickly can they change?
In the conservative world of traditional finance, change has historically been a dirty word, but in the new world of fintech, change is not just a constant but an objective. At the crux of the interview with BMO InvestorLine's president, Silvio Stroescu, is that BMO InvestorLine is changing and preparing themselves to change with the evolving needs of their clients. With the competition to entice clients to switch heating up, it makes a compelling argument to stay put if your online brokerage is constantly pushing out new features and if those features are delighting customers like you. Two very big "ifs" that a few other online brokerages have demonstrated time and again work when done right.
Taking a big picture perspective, BMO InvestorLine has invested considerable energy and capital into the development and launch of a new web platform. A website three years in the making is an eternity in the internet age, which changes at a timescale now measured in weeks – or as agile teams know – in two week sprints.
For BMO InvestorLine to telegraph this launch, and go through the motions of a lead up that included video, social media and an article, means that when things go live, they're hoping it will make an impact with consumers. And to ensure it does, they're committed to marketing it aggressively.
What this latest tease from BMO InvestorLine shows, however, is that something has fundamentally changed about how Canadian online brokerages – including highly competitive bank-owned brands – are prepared to compete.
BMO InvestorLine has demonstrated a fine balance between keeping the project under wraps for long enough that competitors might not catch on, but revealing it ahead of time to build curiosity and interest and demonstrate a level of transparency about the new feature that other brokerages haven't really been able to do. While it's not quite a "come at me bro" moment, it's fairly close.
Perhaps the most interesting thing about this new web platform release is that for the first time in a long time in the online brokerage space in Canada, there's a genuine curiosity about what will happen next. In addition to launching a website refresh, BMO InvestorLine might have just touched off a new battle in multichannel marketing.
Discount Brokerage Tweets of the Week
Discount Brokerage Tweets – Curated tweets by SparxTrading
From the Forums
Million Dollar Baby
A new DIY investor seeks advice on how to invest a large inheritance. See what advice fellow forum users provided in this Canadian Money Forum thread.
Tax Free as a Bird
One DIY investor has questions about how to incorporate a TFSA into their current portfolio. Click here to see what answers the Reddit community provided.
Into the Close
It wasn't just the ground in California that seemed a bit shaky heading into the end of the week. In spite of the good news on the jobs front, the stock markets in the U.S. were starting to look at the odds of an interest rate cut in much the same way Raptors fans were thinking about Kawhi sticking around the 6ix. Alas, we know how one of those ended. Regardless, with markets trading near all highs, the week ahead should be filled with even more drama than Kawhi-watch. Here's hoping you don't get hooped by the volatility this week!